PHOTOS
Hot Mugshot Model Jeremy Meeks Hauls Luggage After Vacation With Chloe Green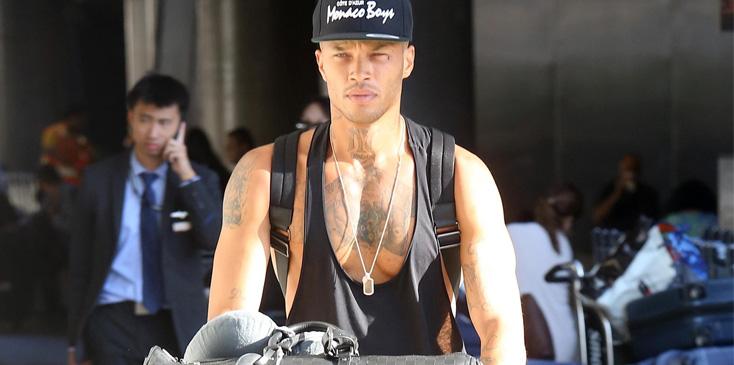 Jeremy Meeks became famous after a his hot mugshot went viral. Ever since he got out of jail his life changed, he walked several fashion shows during New York fashion Week, he is now represented by a modeling agency and now he's romantically linked to an heiress!
Article continues below advertisement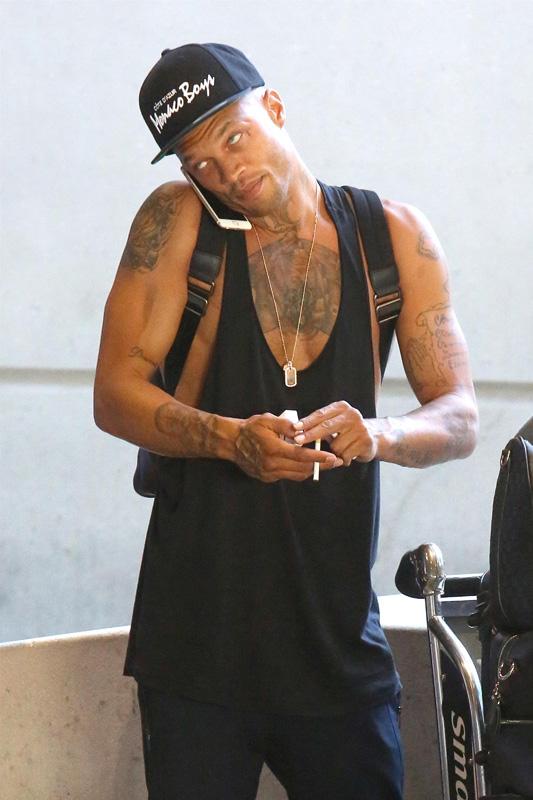 But that's nothing compared to his most recent mischief. The model was spotted kissing Topshop heiress Chloe Green, even though he is married!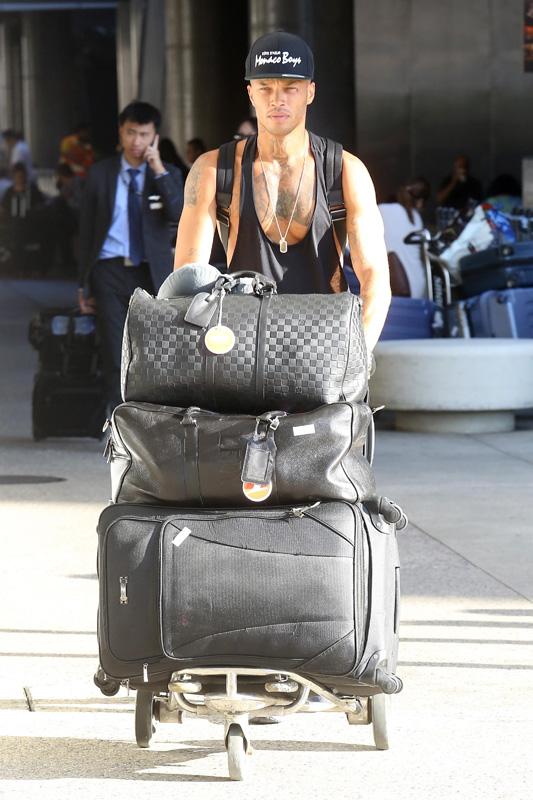 Jeremy was spotted at LAX pushing his luggage after his vacation in Turkey.
Article continues below advertisement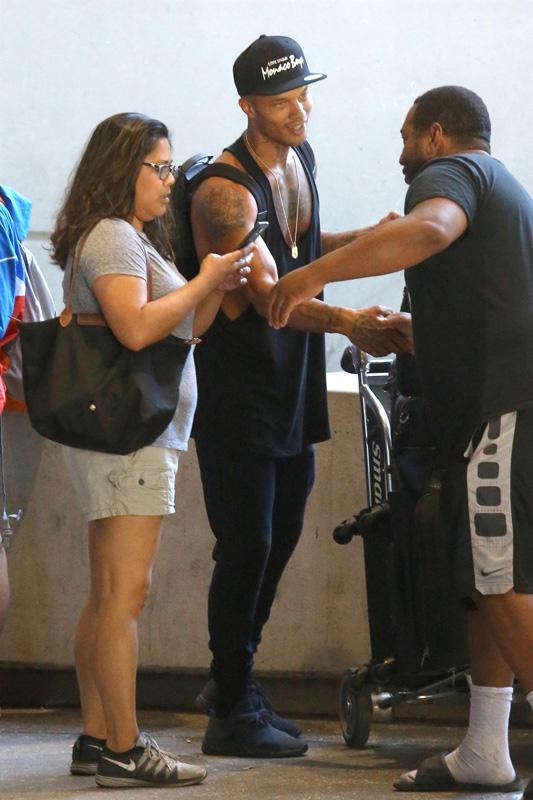 The model was reportedly spotted kissing Chloe and showing lots of PDA!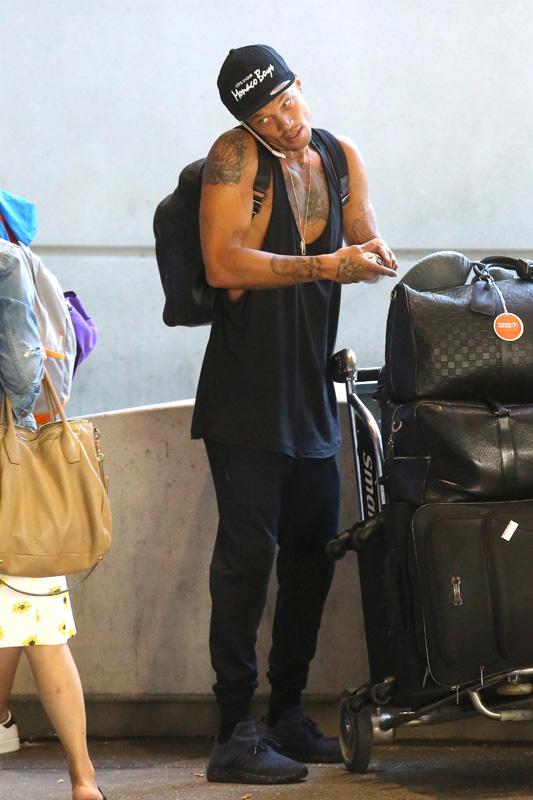 In case you didn't know, Chloe was in a relationship with Jennifer Lopez's ex, Marc Anthony.
Article continues below advertisement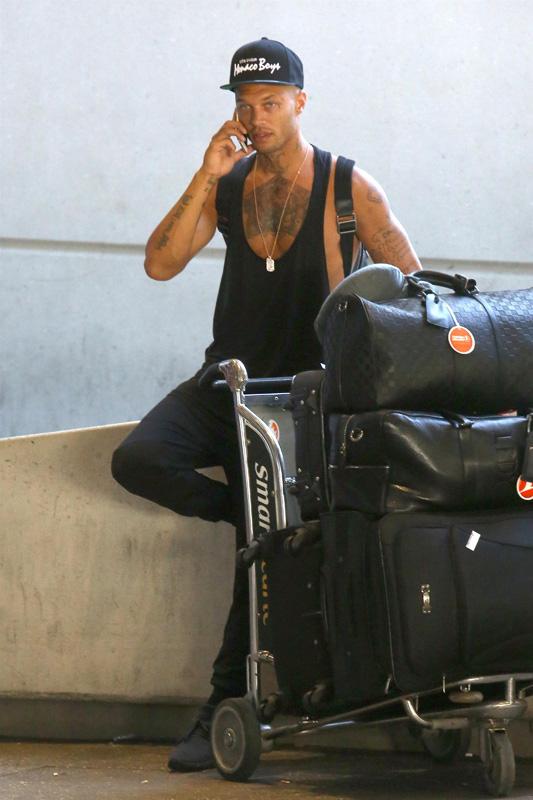 That's a whole lot of luggage for a beach vacation Jeremy! Maybe Chloe passed on the family discount?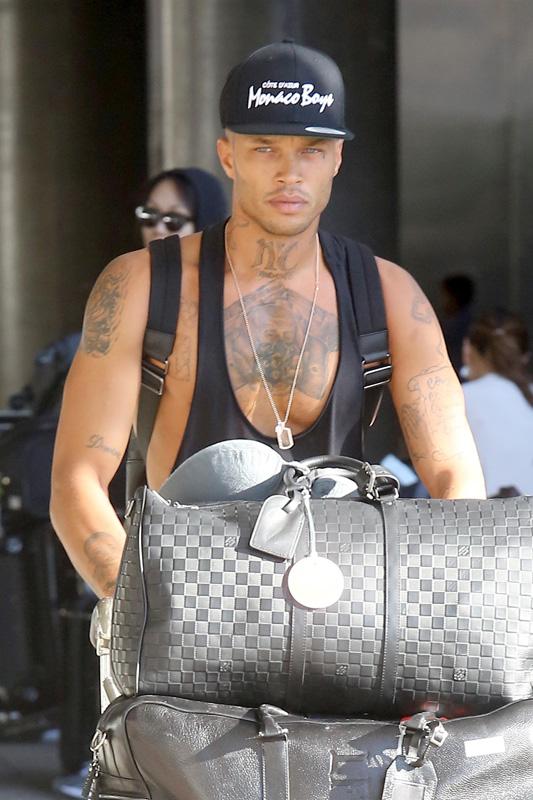 Once a bad boy, always a bad boy! Do you think Jeremy will ever change? Let us know what you think in the comments below.