PHOTOS
Jenni 'JWoww' Farley Tells NSFW Story About Her Daughter's Grossest Potty Training Fail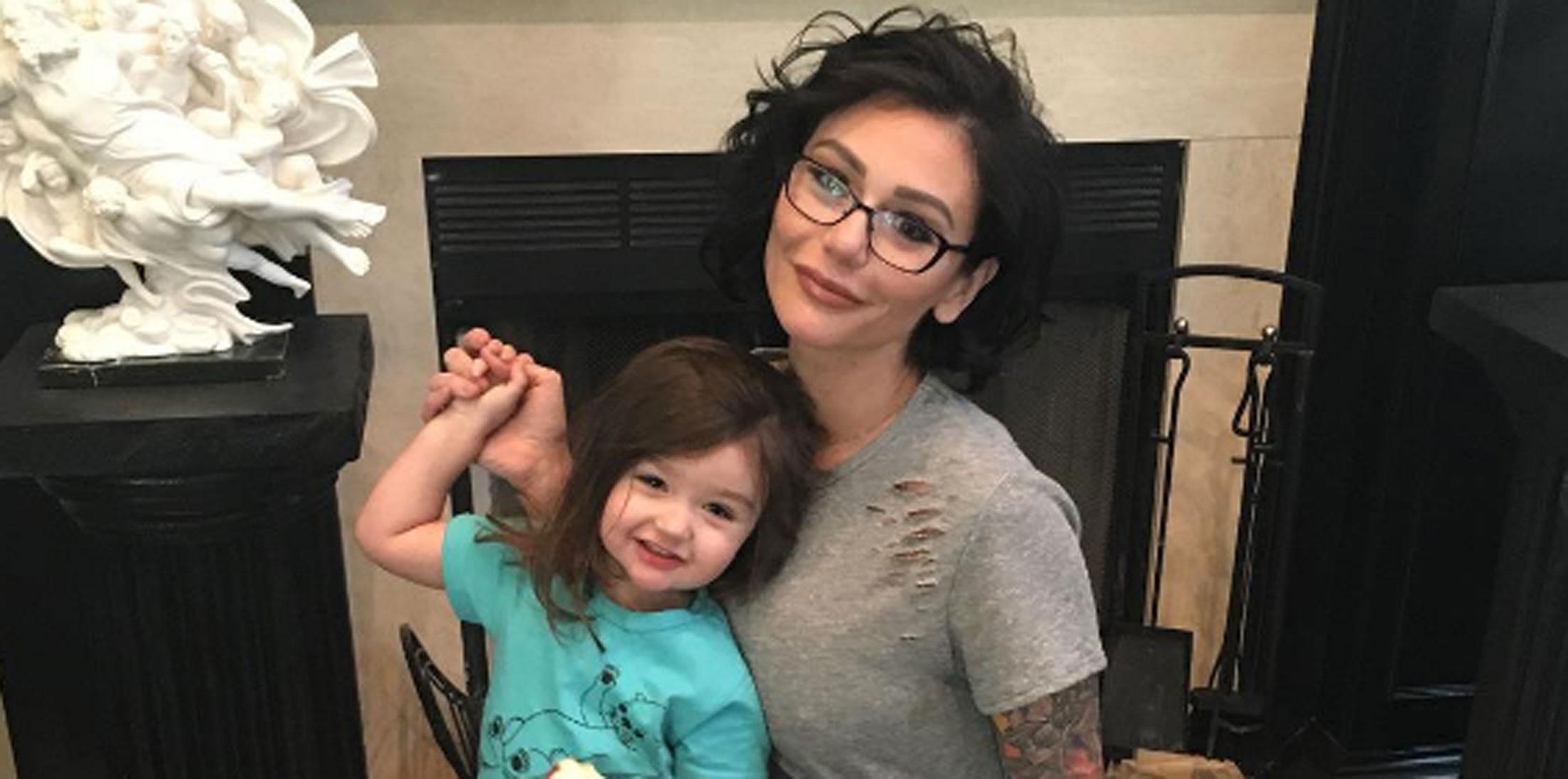 Jenni "JWoww" Farley may have gotten into some pretty gross antics during her drunken days on the Jersey Shore (peeing behind a bar, anyone?), but nothing prepared her for the grossest moments of parenthood. Now that the former MTV star, 31, is a mom of two, she's learning that it can get much, much worse. Jenni is currently trying to potty train her daughter Meilani, but things aren't going according to plan. In a new clip from her and Nicole "Snooki" Polizzi's YouTube show Moms with Attitude, Jenni revealed the grossest thing that's happened since she started potting training her three-year-old daughter. Click through to hear the NSFW story!
Article continues below advertisement
"She actually pooped, then slid down our slide, and left a nice trail," Jenni revealed in the TMI video.
Snooki, 29, admitted her two-year-old daughter Giovanna refuses to hop on the potty train either, even though she said she trained her son Lorenzo in two days! As a result, she said they "still have to bribe them."
Article continues below advertisement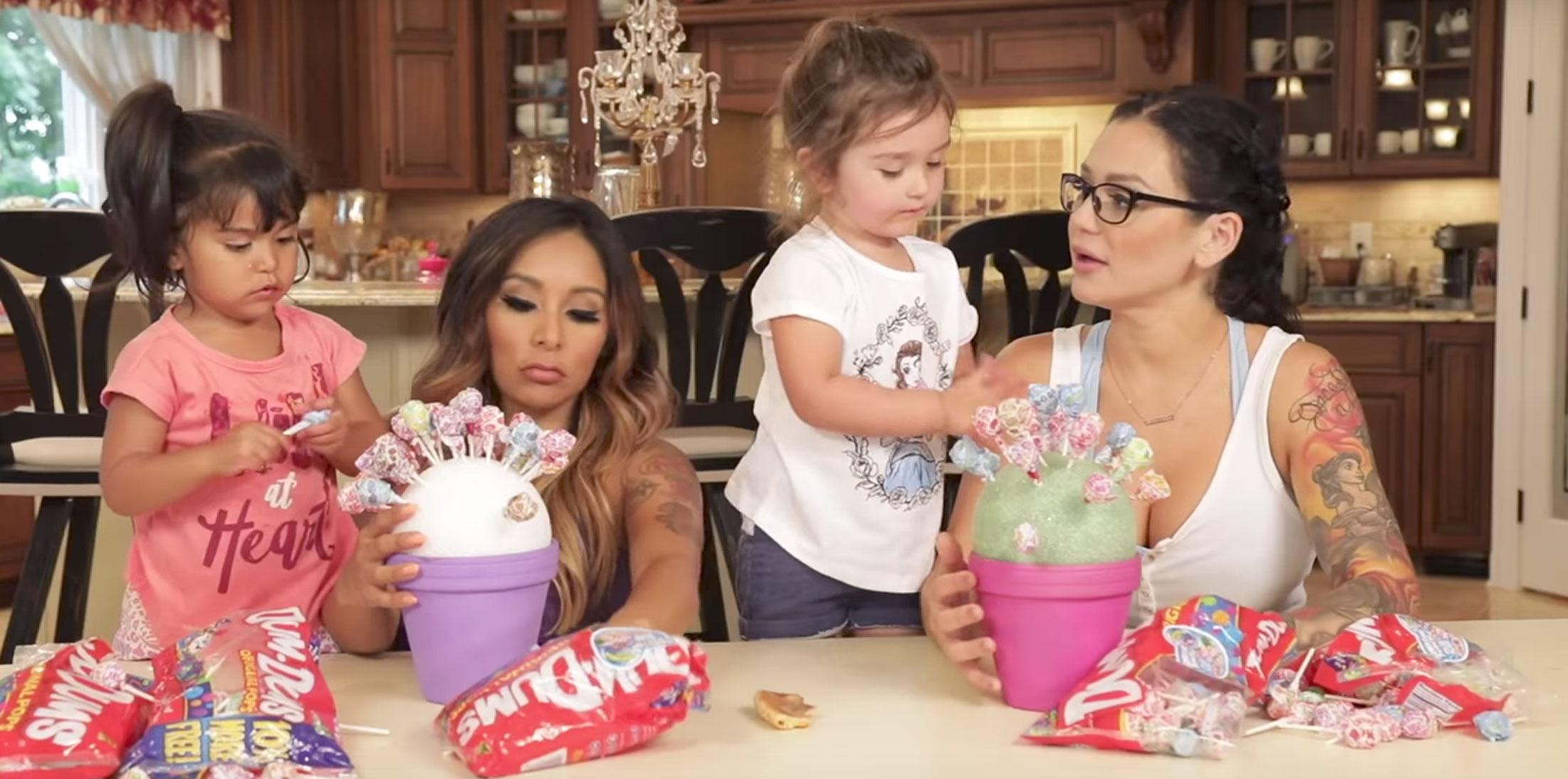 The ladies' plan? DIY lollipop trees. The girls will only get a lollipop if they use the bathroom. Let's see if this plan actually works...
Jenni and her husband Roger Mathews have been open about Meilani's potty problems, but they refuse to listen to haters who tell them their daughter is behind kids her own age.
Article continues below advertisement
Roger recently posted this video of himself wearing a diaper of his own, saying, "Why don't you try hating on me?"
What do you think of JWoww's potty training tale? Sound off in the comments below!