PHOTOS
'Jersey Shore' Reunion! Mike 'The Situation' Tells All On His Prison Horror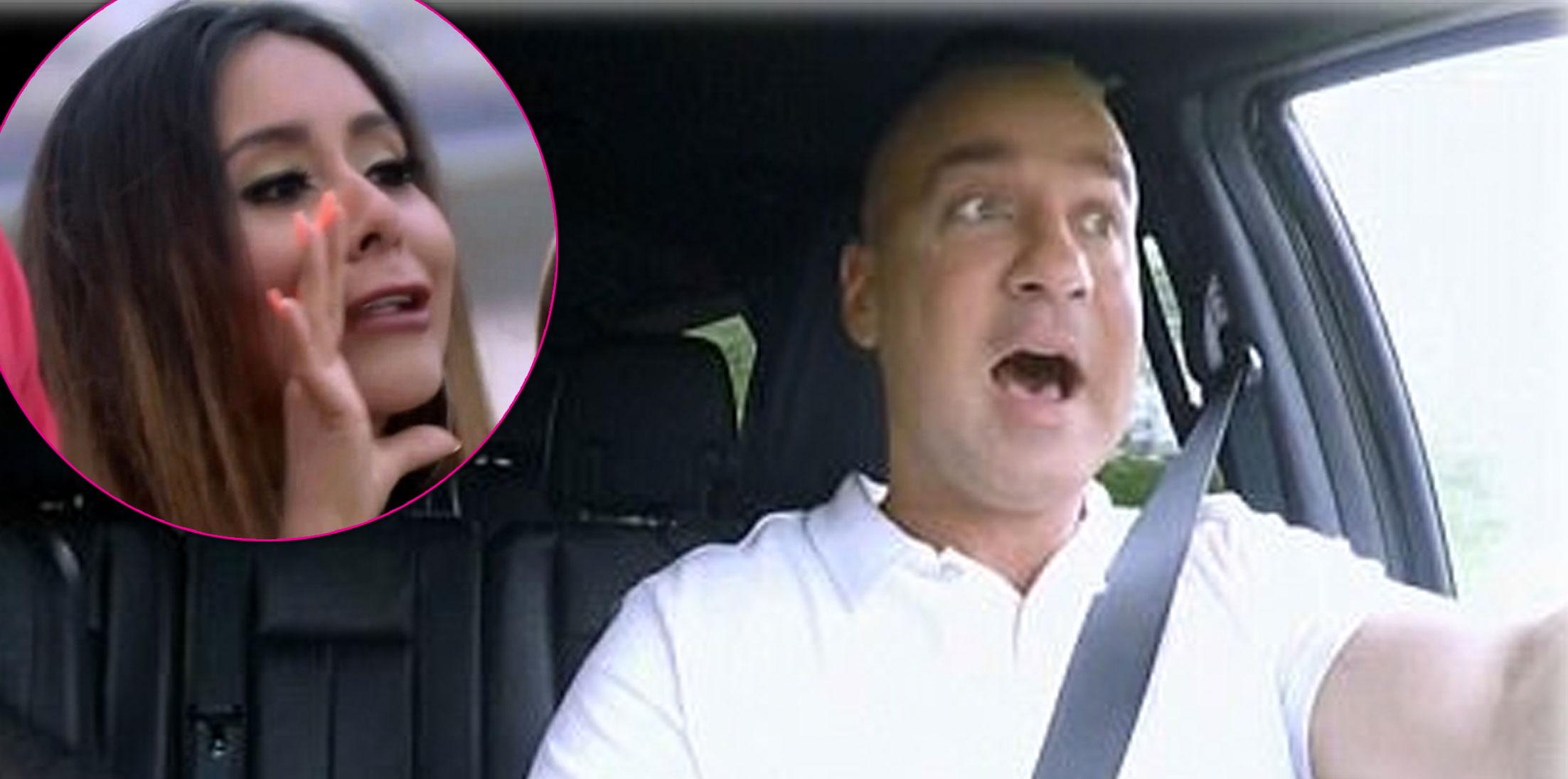 It's been five years since the Jersey Shore cast entertained us with their drunken antics down in Seaside Heights, New Jersey. Although most of the old crew has grown up and matured since their GTL days — both Nicole "Snooki" Polizzi and Jenni "JWoww" Farley are married with two kids — one Jersey Shore alum has struggled to get by in his post-MTV world, Mike "The Situation" Sorrentino. From a drug addiction to multiple tax fraud indictments (for which he's facing jail time), Mike "went off that dark path and turned into a dick," his former co-star Paul "DJ Pauly D" DelVecchio explained. In an effort to make amends before his prison fate is determined, Mike reunited his old cast mates for an epic reunion on the E! show, Reunion Road Trip. Click through to find out if Mike was able to win back his old GTL crew!
Article continues below advertisement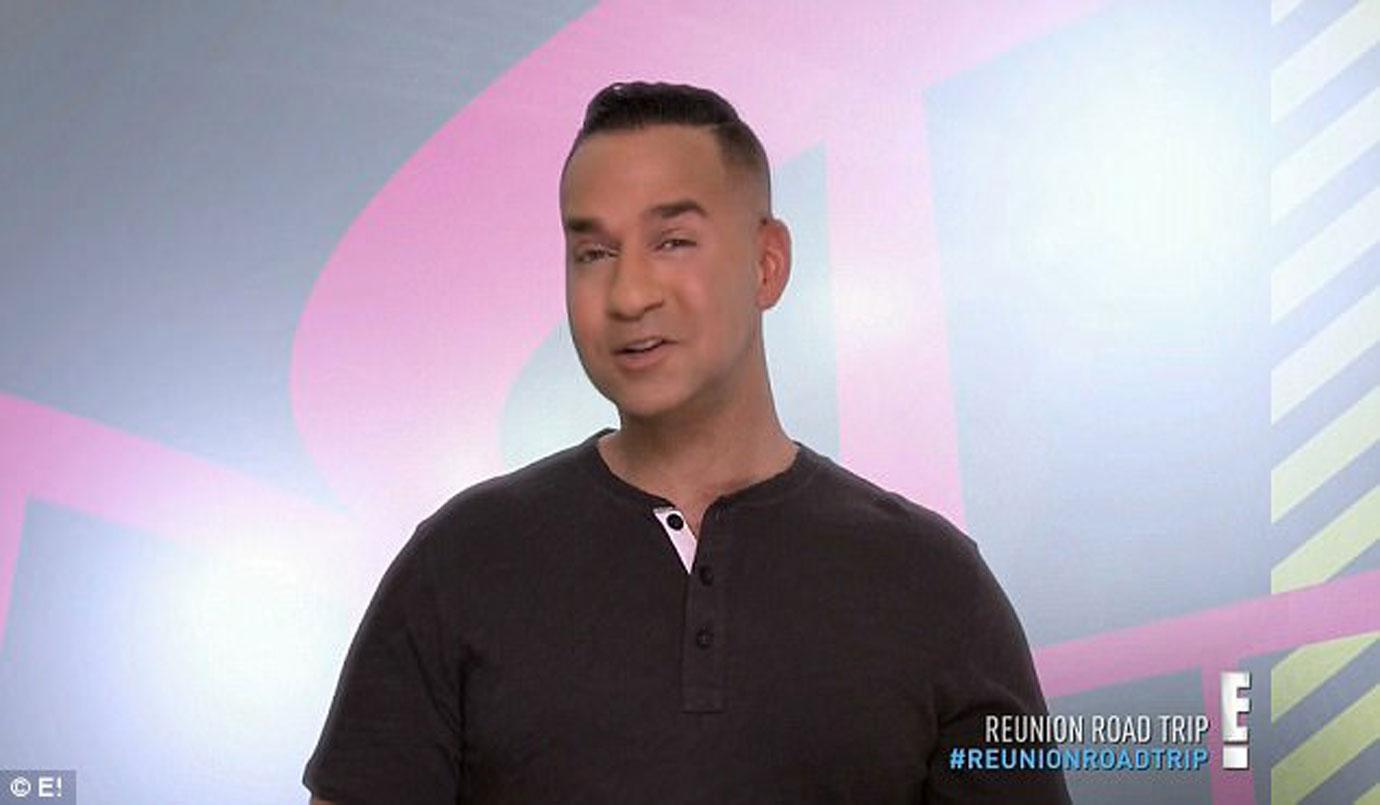 "The last five years have not been cool, you know? I went through rehab. Or, actually, two rehabs," Mike revealed. "I got this court case. And then I realized that I destroyed the friendships that I thought would last forever."
Luckily, Mike revealed he is finally 18 months sober. However, he's still facing tax evasion charges. "Oh my god, are you going to jail?" Snooki bluntly asked her former friend as he picked her up for a drive down to the shore. "Years later I still don't know what happened to be honest with you," he told her.
Article continues below advertisement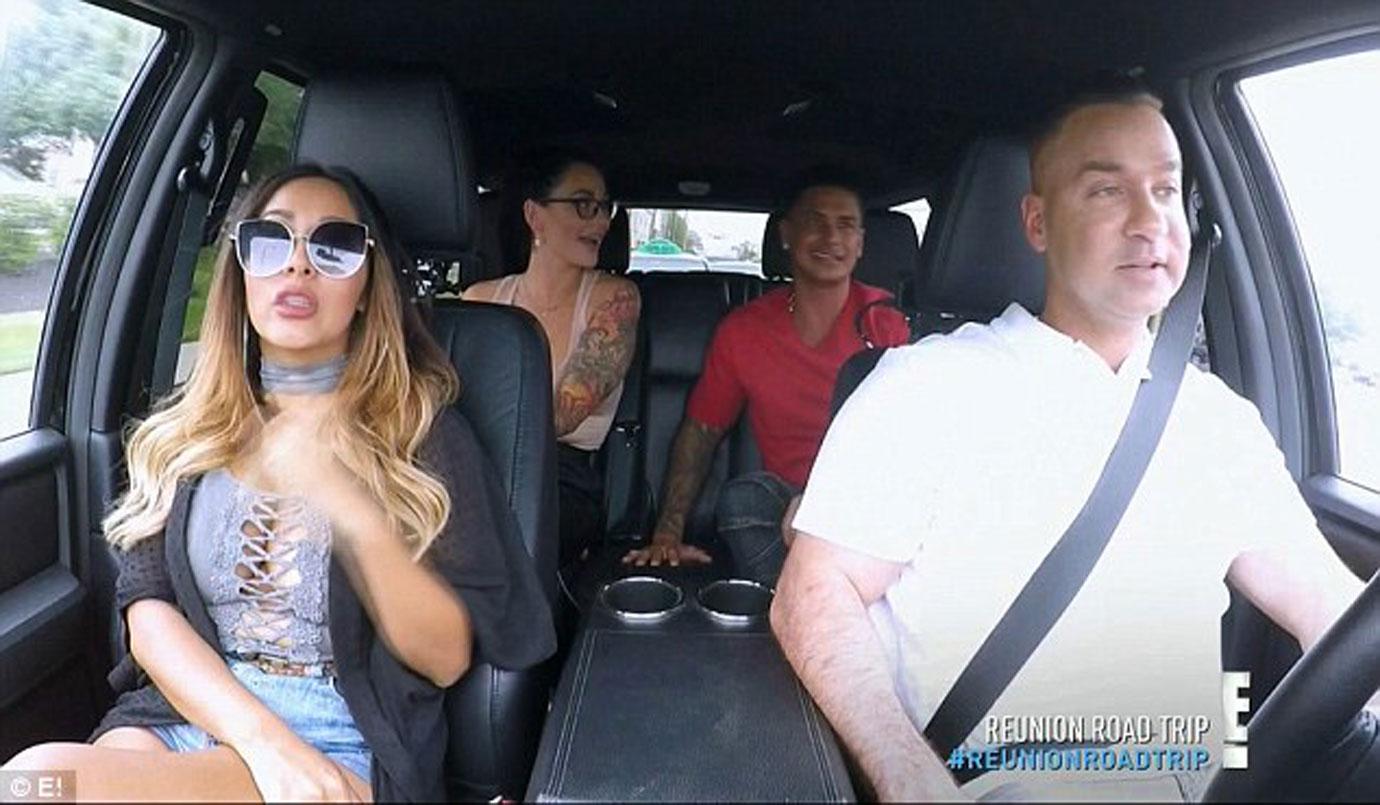 Sammi, however, is not missing Ronnie! The Jersey girl is dating a new man, Christian Biscardi, with whom she's "obsessed." As for Ronnie, Sammi said, "He is not my favorite person, I just do not talk about him, that door is closed and will remain shut for a long time."
Article continues below advertisement
While getting drinks at Jenskinson's bar in Point Pleasant (since Seaside Heights has all but banned them from the boardwalk), Mike brought up his court case, revealing it would be coming to a close in six months.
"My freedom is being threatened for I don't know how many years," Mike told his old friends. "I believe it is going to be resolved positively you know but at the same time, what would happen if I didn't see you for 10 years."
Article continues below advertisement
Then after taking shots to Mike's sobriety (Mike had water), the crew said goodbye to their Jersey Shore days once more. "The goal of this road trip was to reconnect with my old friends and confront some of the things that I have done but I did one better," Mike said. "I left by having my friends back and that means the world to me, it really does."
Do you think Mike will avoid prison? Are you surprised his old castmates agreed to reunite with him? Sound off in the comments below!