PHOTOS
Vinny Guadagnino's 'Broken' Ex Girlfriend SLAMS Him For Causing Her 'Humiliation' On 'Jersey Shore'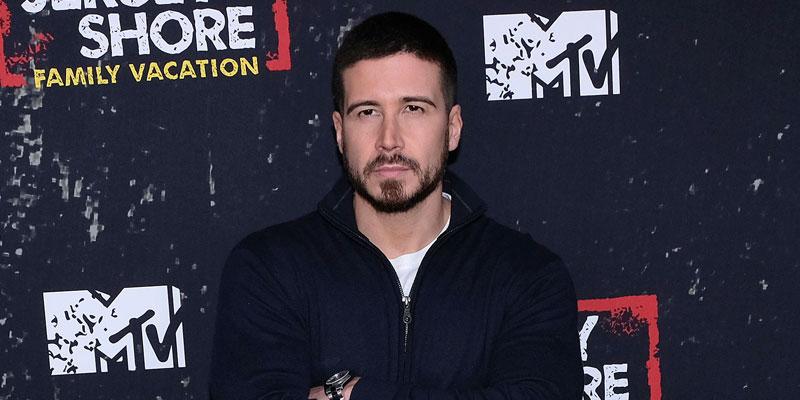 Vinny Guadagnino's ex-girlfriend is officially "done" with their relationship! In a series of Instagram posts, Elicea Shyann slammed the Jersey Shore: Family Vacation star for his behavior in recent episodes — including flirting with a stripper and asking waitresses for their numbers — and claimed it left her feeling "humiliated, broken, and discarded."
Article continues below advertisement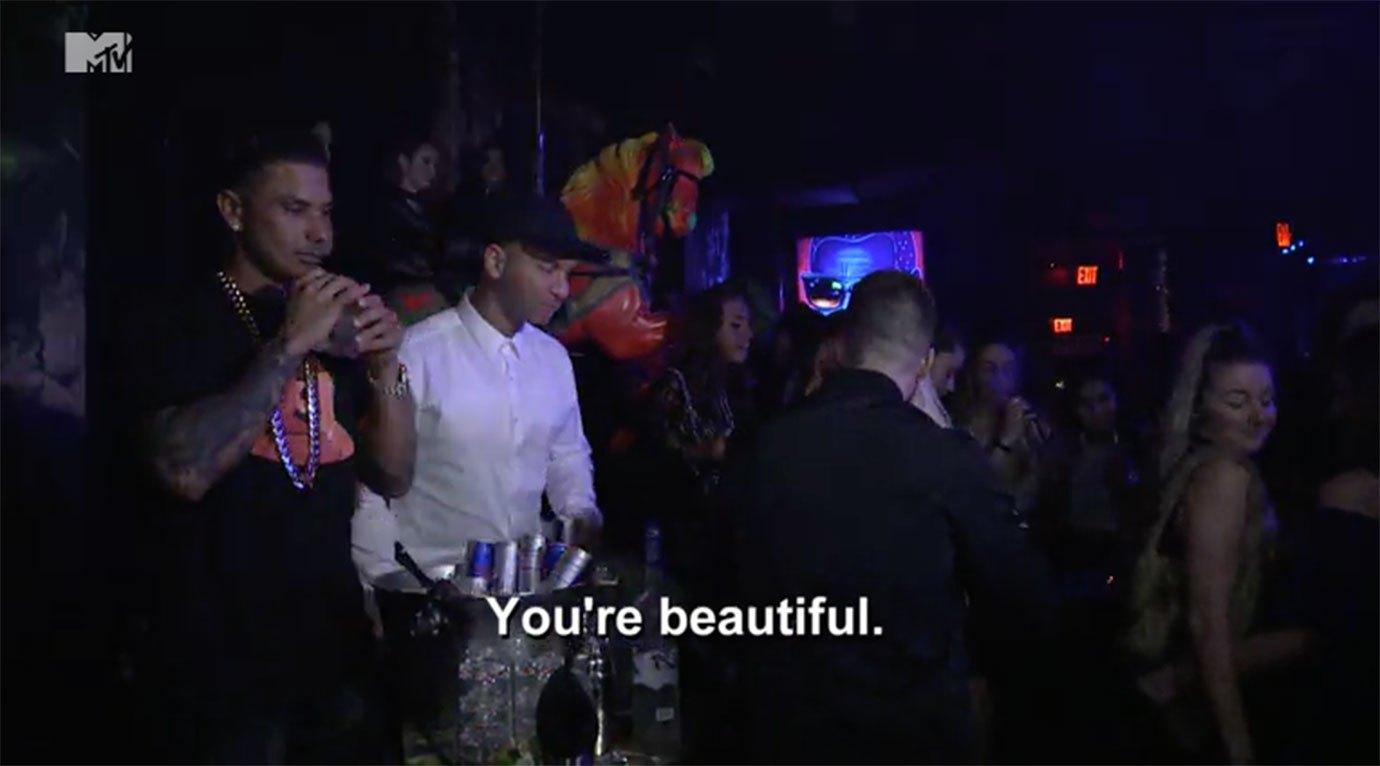 On Saturday, Elicia posted a clip from last Thursday's episode, which featured a drunken Vinny cozying up to women in a Miami club. "Here's some free promotion!!! For the trash everyone loves to watch. I'm a real f**king person who wakes up DAILY to more and more bulls**t and heartache," Elicia wrote alongside the video. "Enjoy the f**king show that is my f**king life. Ppl wonder how ppl end up in the darkest places. Here's your answer."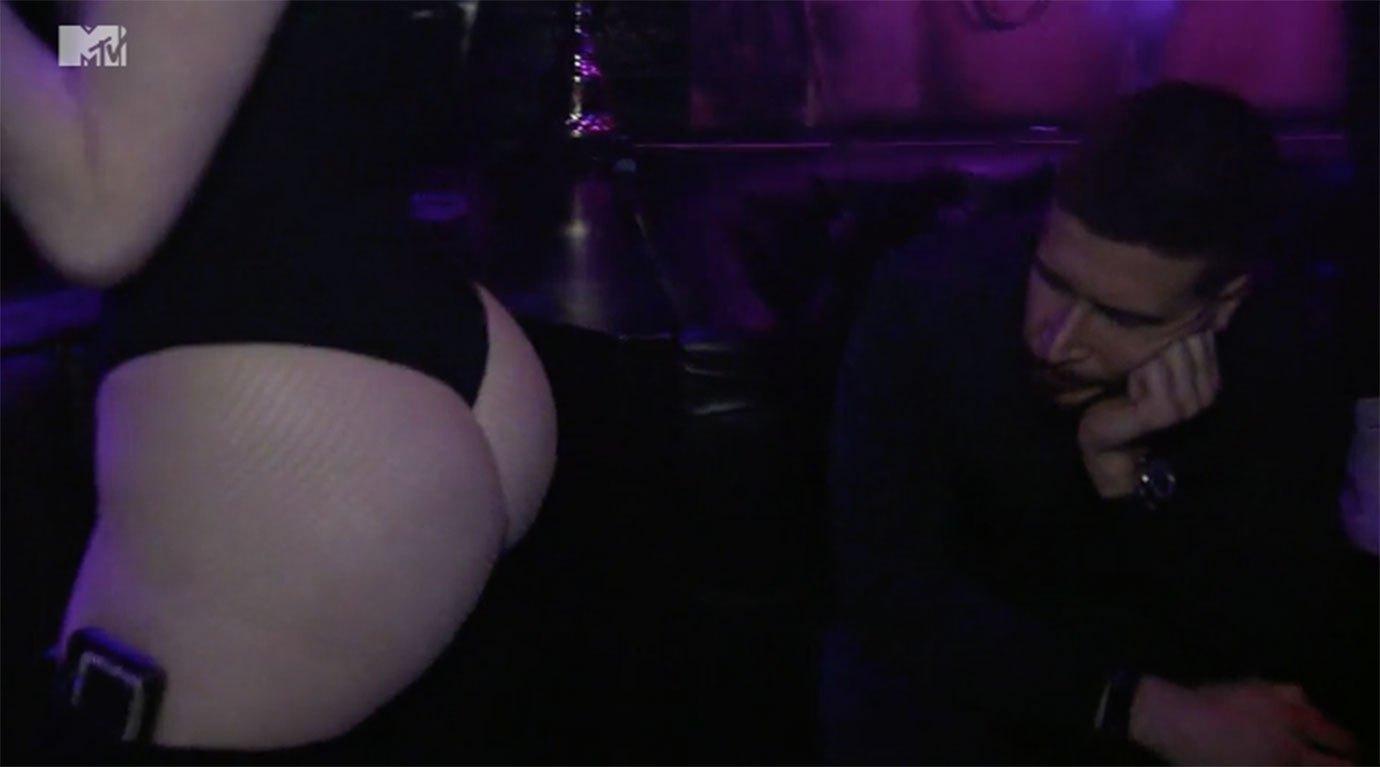 During the episode, Vinny was caught staring at a stripper's butt and revealed he wanted to "put my face on it." The following night, Vinny got two bottle-service waitresses' numbers and called one of them his "wife." "Oh, I loved her so much," he said in the car ride home.
Article continues below advertisement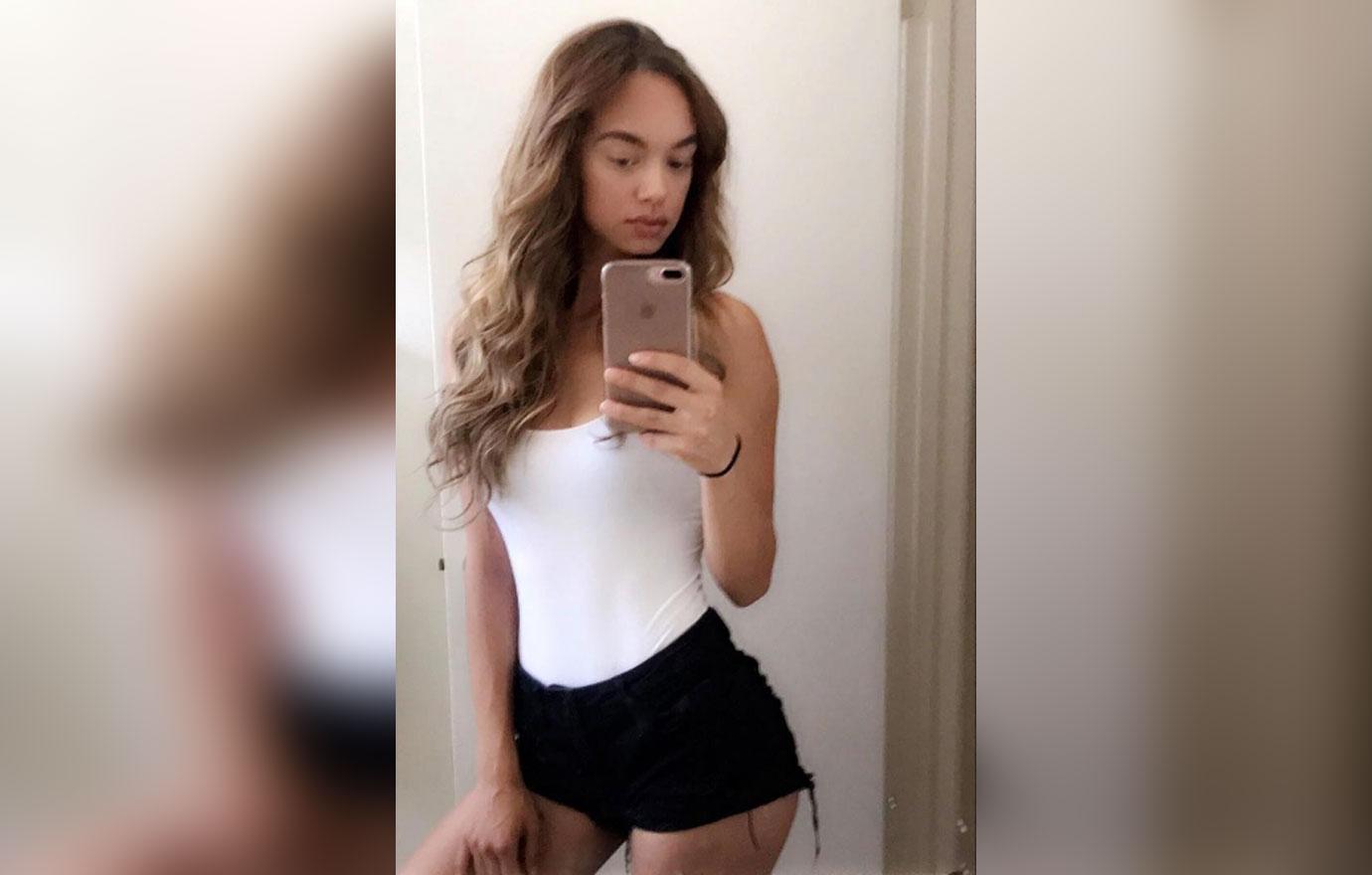 When Vinny called Elicia to tell her what happened at the club, she replied, "If I got a guy's number, would you f**king like it? With your girlfriend at home, getting a b*tch's number out doesn't look good for you."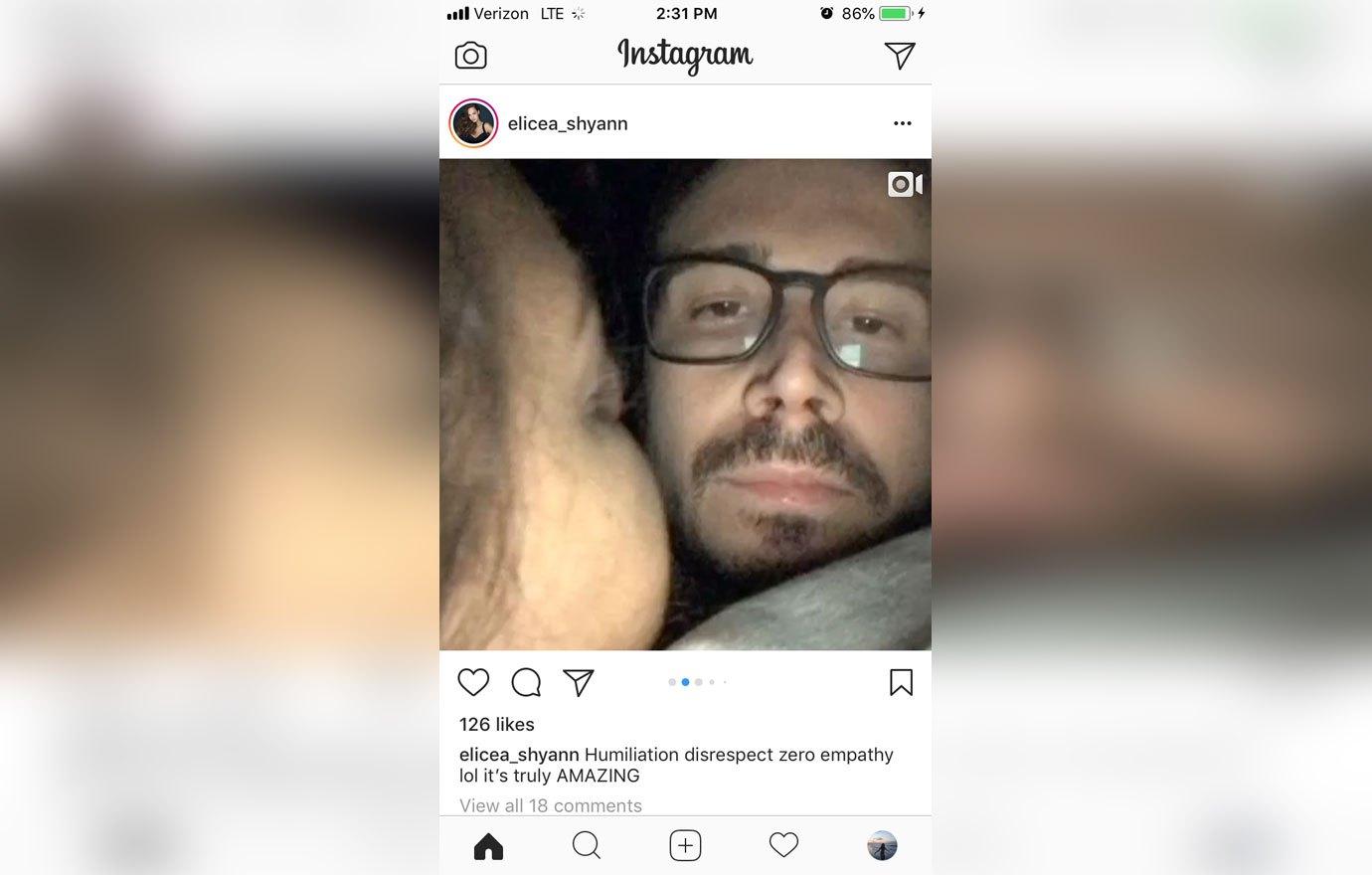 MORE ON:
Jersey Shore: Family Vacation
After posting the clip on Saturday, Elicia also shared a series of pics of her with Vinny during happier times and wrote, "Humiliation disrespect zero empathy lol it's truly AMAZING."
Article continues below advertisement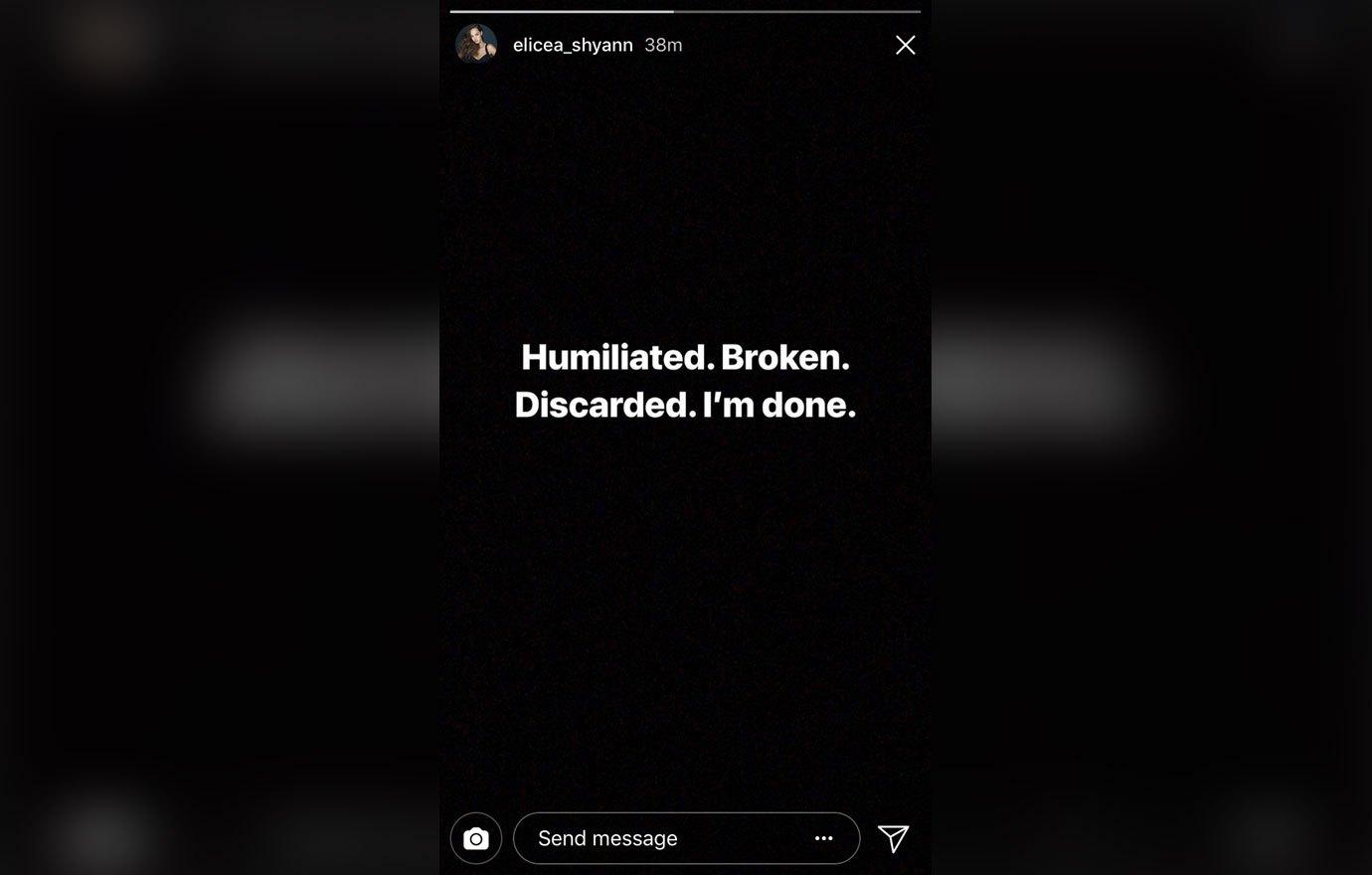 Then Elicia posted a black backdrop on her Instagram story and wrote over it in white text, "Humiliated. Broken. Discarded. I'm done." Elicia deleted the posts the next day.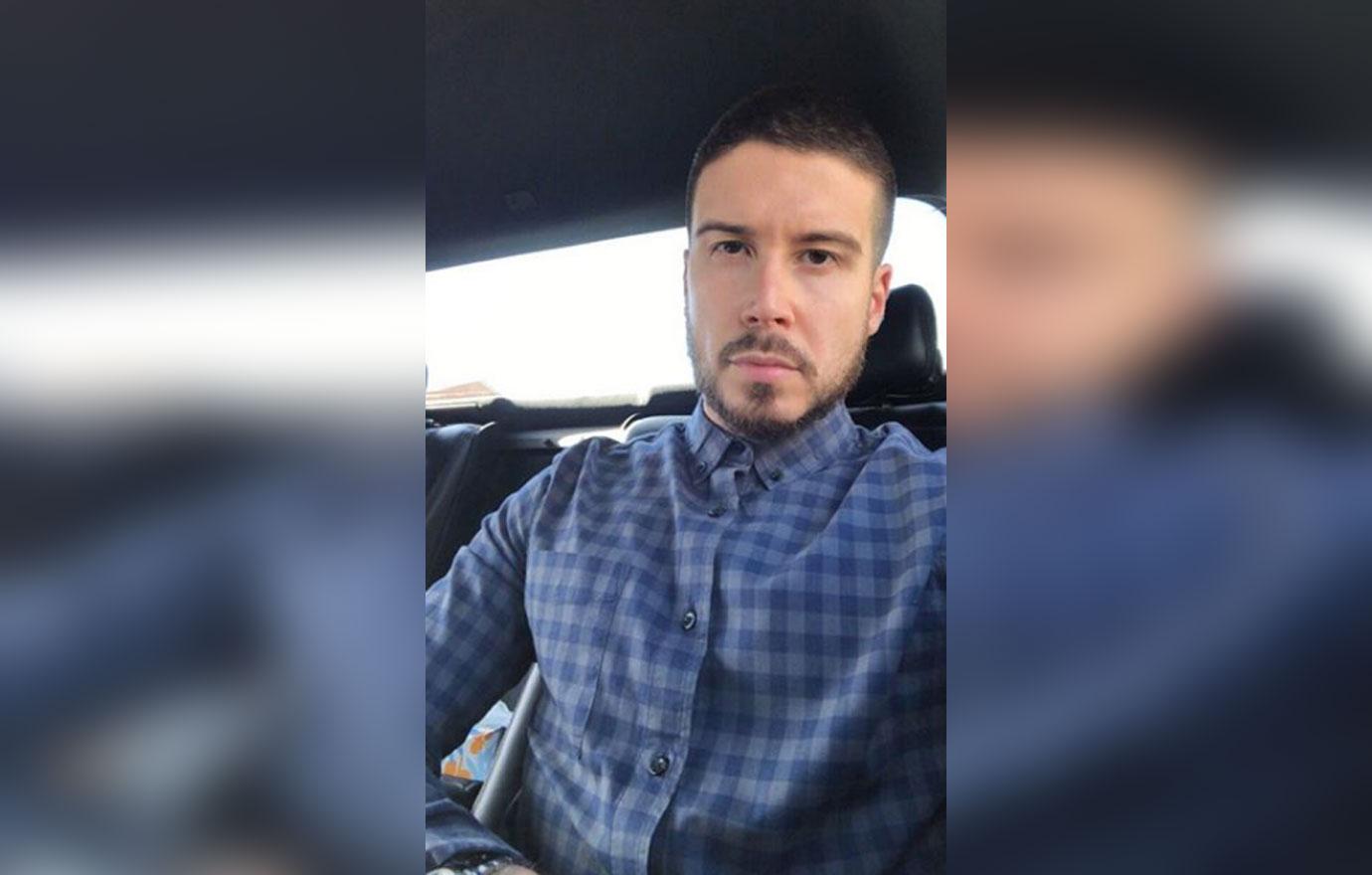 Elicia briefly appeared in the first episode of Jersey Shore: Family Vacation during a dinner with Vinny and his family on Staten Island. In April, however, Vinny confirmed the pair had split but blamed long distance. "I'm not looking. She's the one I like," Vinny told Us Weekly at the time. "Logistically, it's not working right now…but I'm not looking for anything else."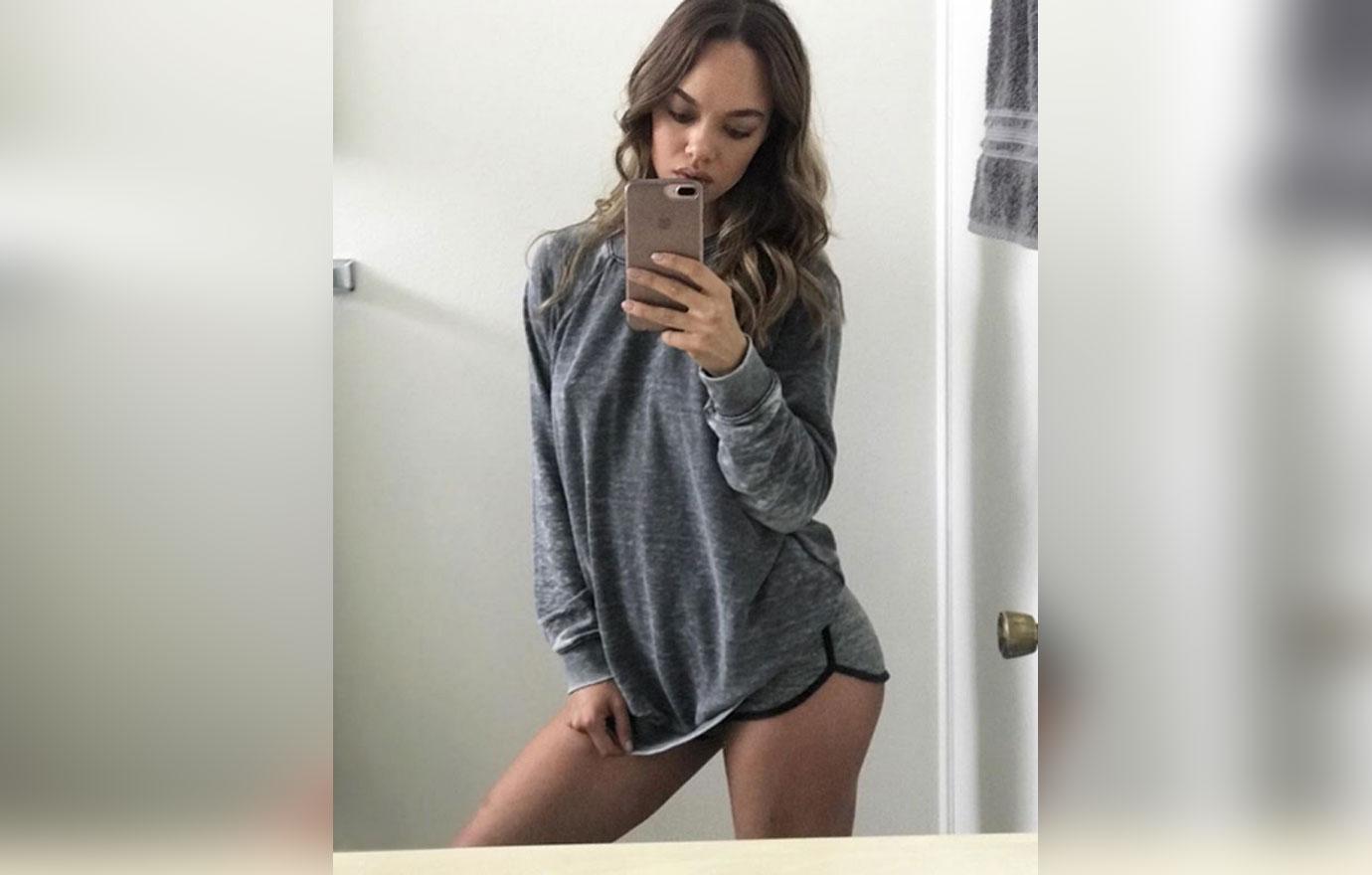 Do you think there's any chance Elicia will take Vinny back? Sound off in the comments below!