PHOTOS
Jessa Duggar And Ben Seewald Celebrate Anniversary After Wedding Airs On 19 Kids And Counting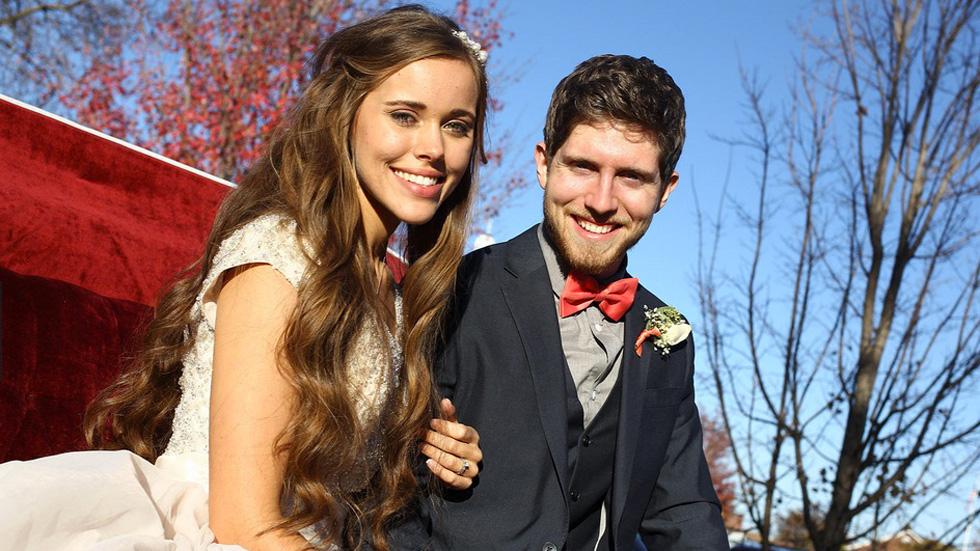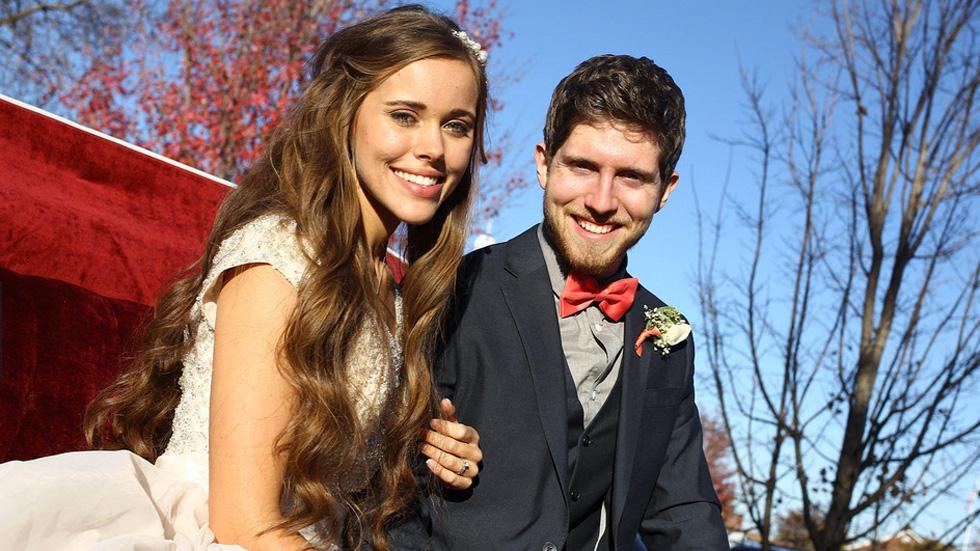 A day after their wedding finally aired on TV, 19 Kids And Counting stars Jessa Duggar and Ben Seewald are already celebrating their anniversary!
Article continues below advertisement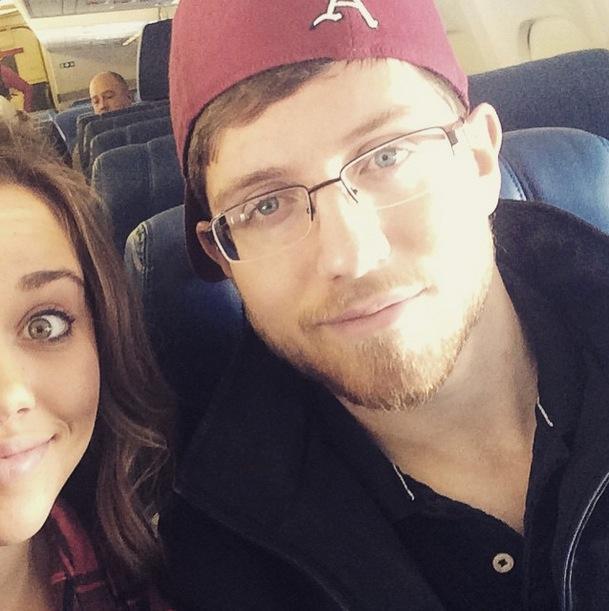 In an Instagram post filled with emojis, Jessa wrote a special message to her husband in honor of 5 months of marriage. "Happy 5 "monthiversary" to this handsome husband of mine! Every day with you is the best day of my life," she wrote.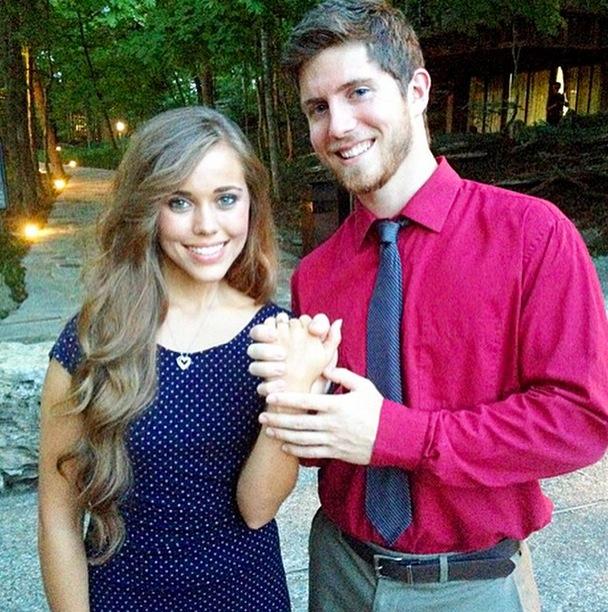 Jessa and Ben married on Nov. 1 in front of about 1,000 people. On Tuesday's episode of 19 Kids And Counting, their big day was finally revealed to fans including the wedding rehearsal, the ceremony and the reception.
Article continues below advertisement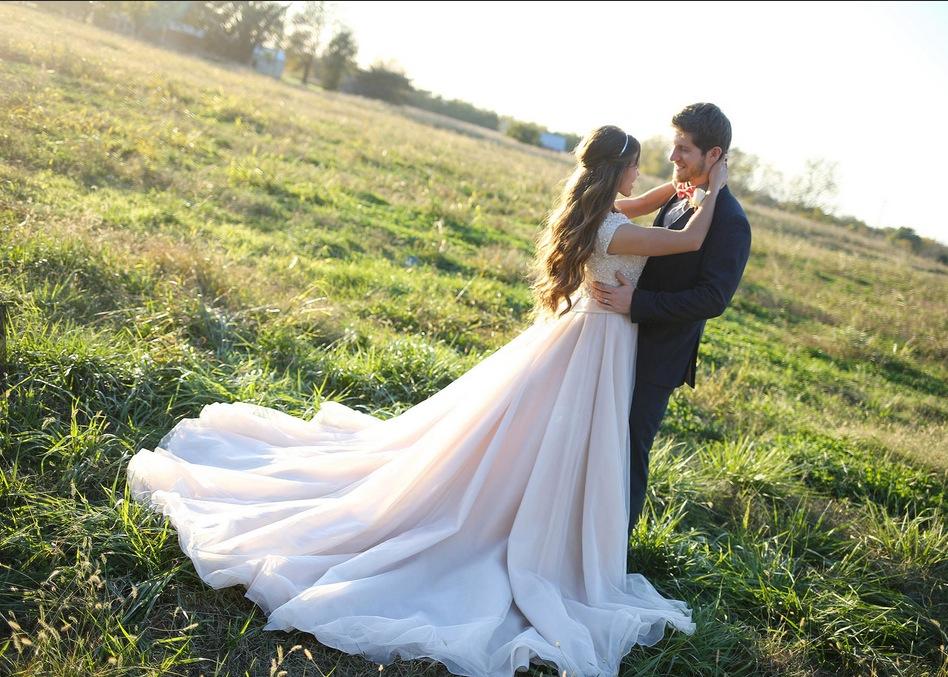 At the rehearsal, 21-year-old Jinger Duggar gave a sweet speech in honor of her sister and cried in happiness.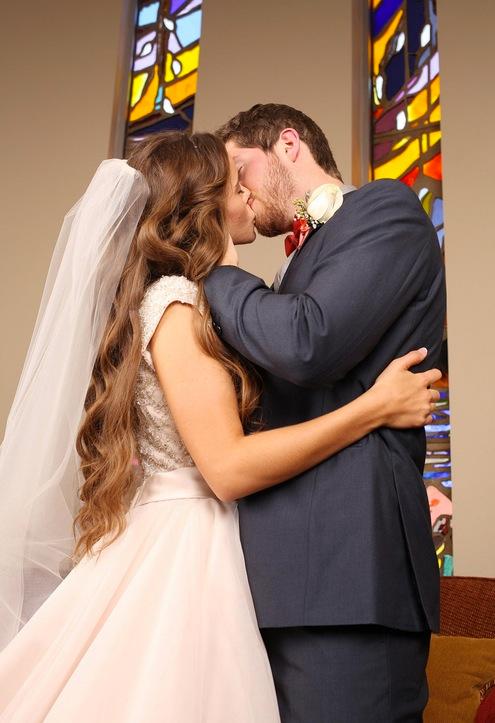 Article continues below advertisement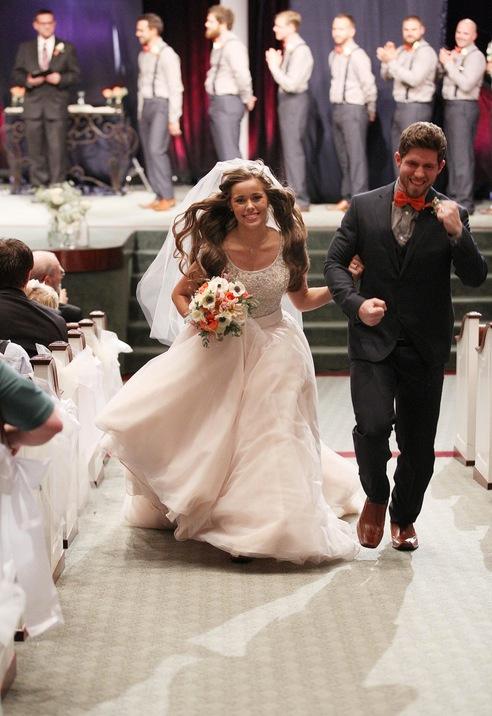 Jinger wasn't the only one to cry during the nuptials, either. Jim Bob Duggar, who shed tears during Jill Duggar's wedding, started crying, which caused the bride to cry, too.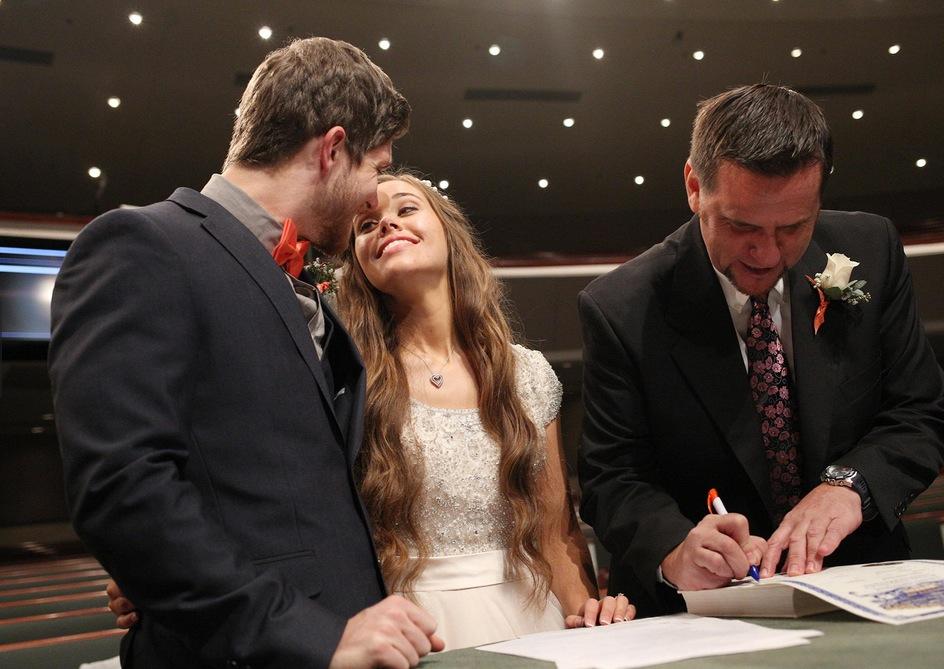 Meanwhile, Ben was really looking forward to kissing Jessa for the first time and brought a toothbrush, mouthwash and mints—but forgot the rings! Thankfully, Jim Bob remembered for him.
Article continues below advertisement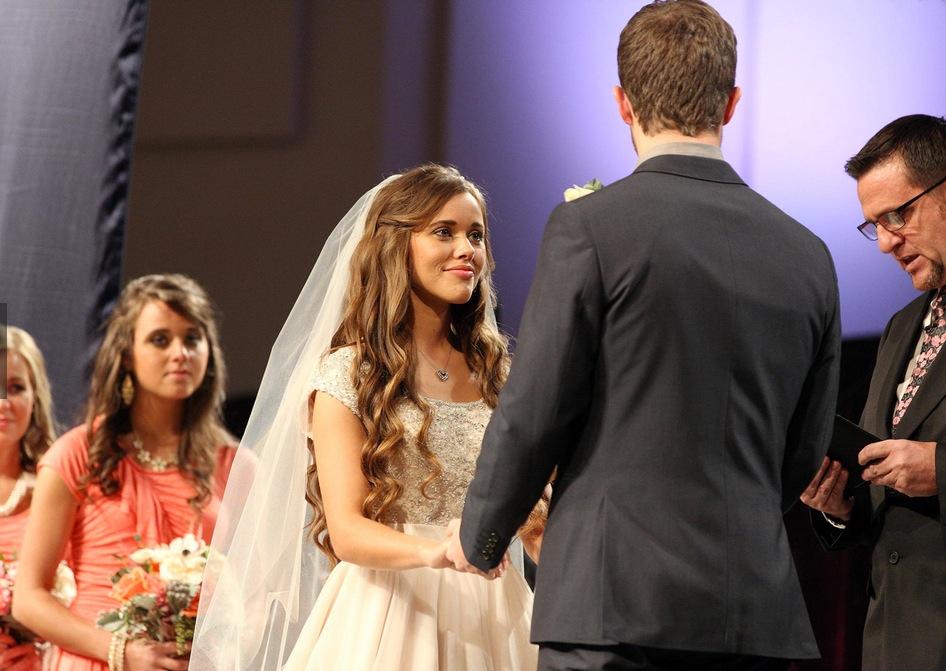 Then came the vows! "You are the love of my life," Ben said. "You're my best friend, and I've learned so much through your love for me, and today is a beautiful day because I have the privilege of committing my life and all that I am...From the depth of my being I will seek to be open and honest with you. I will forever be there to laugh with you, to lift you up and to love you unconditionally through all of our adventures and our life together."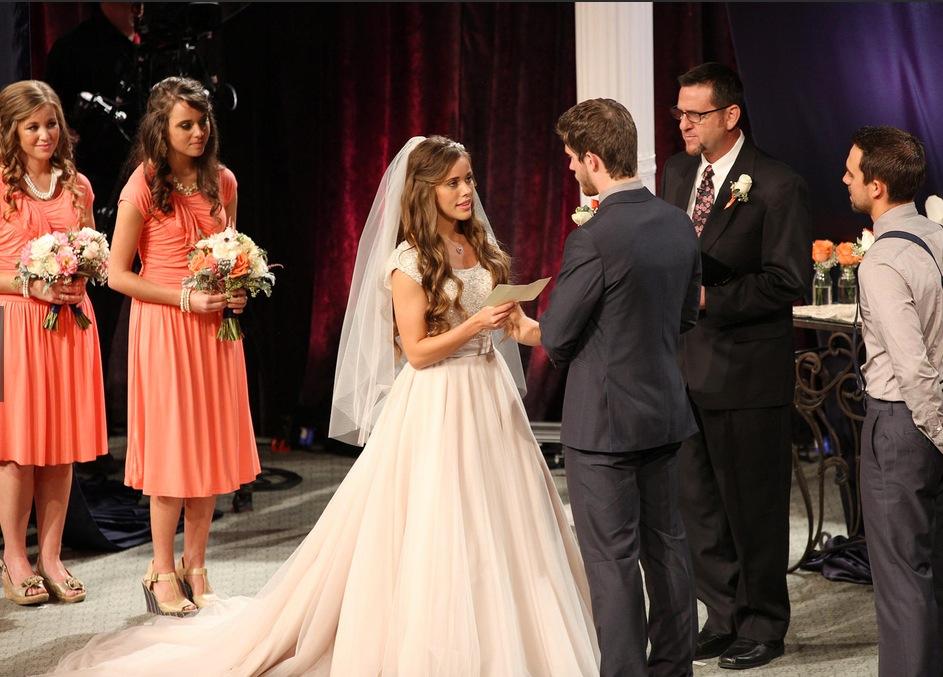 And as soon as they said "I Do," Jessa and Ben ran full force out of the ceremony to have their first kiss, which they shared in private.
Article continues below advertisement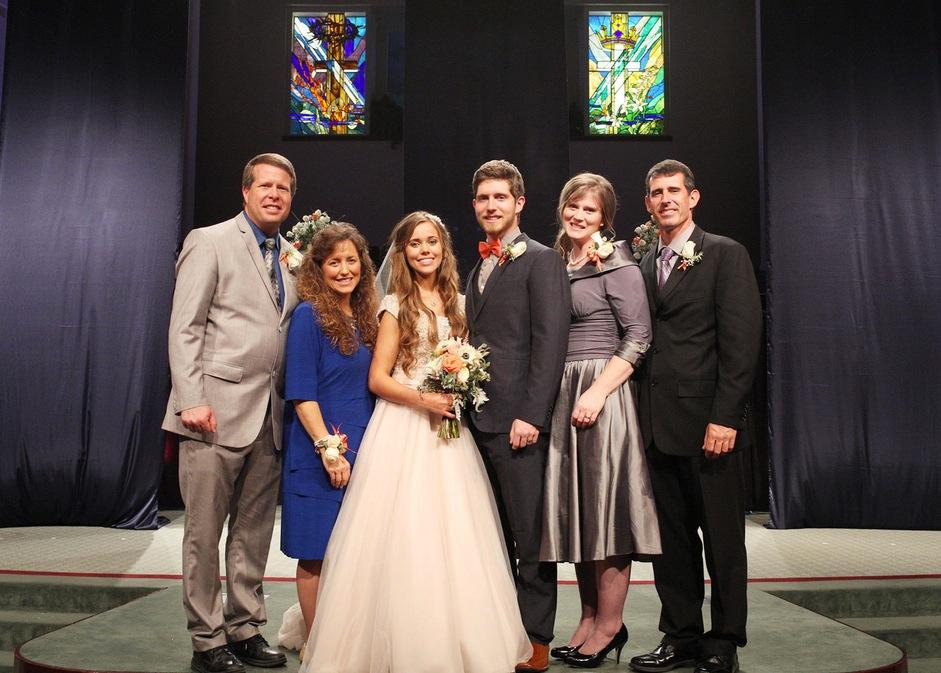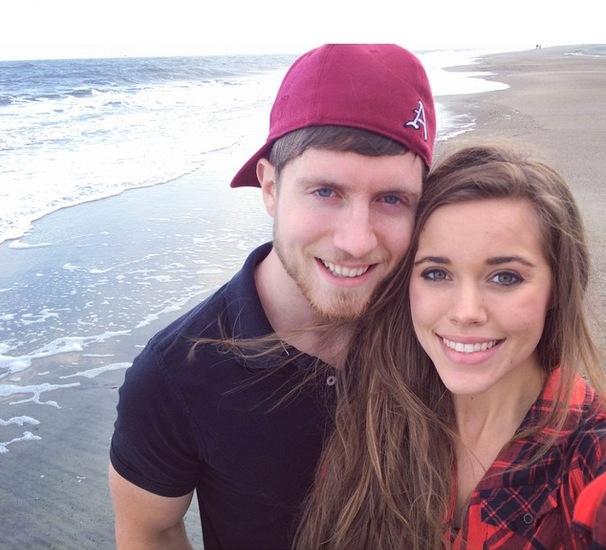 The pair enjoyed sundaes at their reception and left in a horse-drawn chariot for their honeymoon.
Article continues below advertisement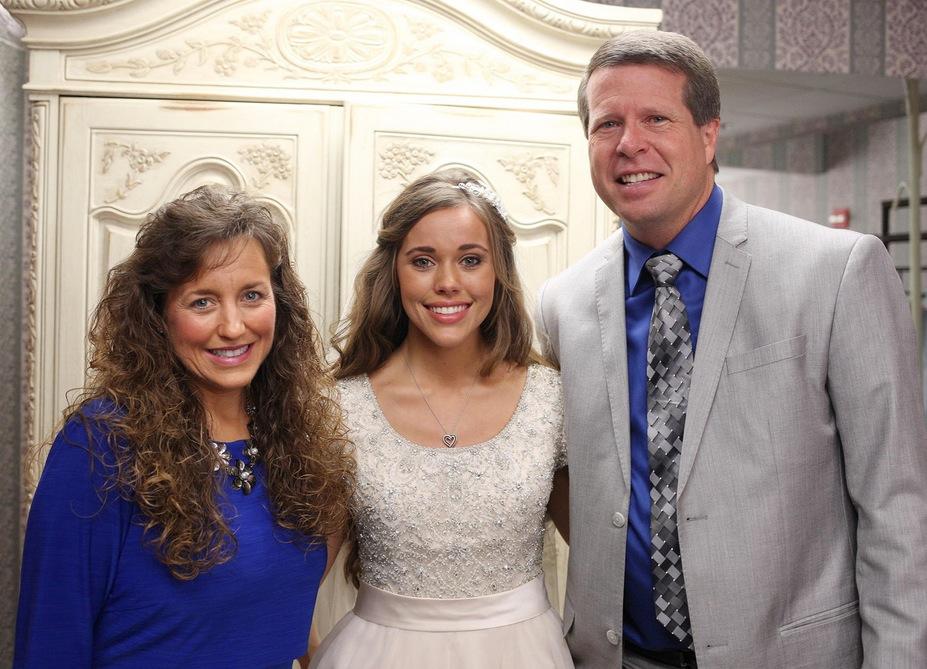 "We have a lot of awesome stuff planned out," Jessa said. "We're going to Europe, so we're really excited."