PHOTOS
Jessa Duggar Puts Mommy-Shamer In Her Place: 'I've Been Around Kids'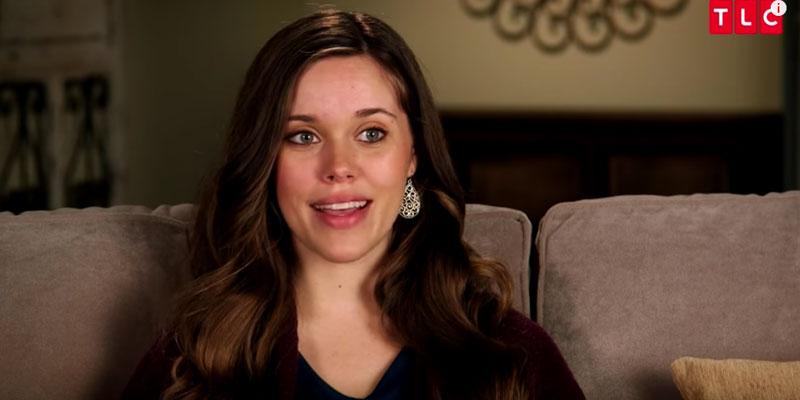 Jessa Duggar is not about to be mommy shamed! After a follower on Instagram threw shade at the Counting On star for not yet potty training her nearly three-year-old son Spurgeon, Jessa clapped back with the best response!
Article continues below advertisement
Jessa posted a photo of her son Spurgy riding a tractor in the family's backyard. The post was about how much the two-year-old loves "mowers, tractors, and skid steers," but a fan chose to focus on something entirely unrelated.
"Don't you think he should be out of diapers by now?" a fan asked. While Jessa could have turned the other cheek, she decided to stick up for her parenting choices.
Article continues below advertisement
"My philosophy is that if they aren't able to do the whole thing from pulling their pants down and getting themselves on the toilet, to pulling their pants back up and washing their hands, then they aren't ready," Jessa responded, adding a monkey emoji hiding its eyes.
"Otherwise it feels like it's actually the parent who's potty training and doing all the work. Lol!" she continued. "I've been around kids, and I'm aware of the signs of readiness. My 2 ½ year old is getting close, but not quite there, so we're not rushing it."
Article continues below advertisement
Jessa is a pro at clapping back at the mommy-shamers. When followers were concerned that Jessa may be giving her one-year-old Henry Fanta soda, she dryly replied, "No, he prefers coffee and energy drinks." She later added, "And of course I'm joking. He only drinks breastmilk and water."
What do you think of Jessa's Instagram sass? Sound off in the comments below!