PHOTOS
Jessica Simpson Reveals She Was Sexually Abused & Struggled With Alcohol & Diet Pill Addiction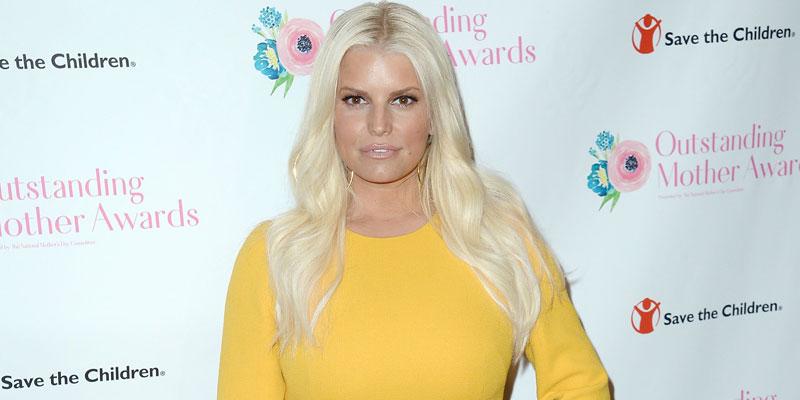 Jessica Simpson made some shocking revelations in her new memoir, Open Book. The "With You" singer got very candid in her book and revealed she could have died from her alcohol and pill addiction.
Article continues below advertisement
Part of the 39-year-old's book was excerpted in People and was released on January 22. In the piece, Jessica shared that she was sexually abused when she was younger, which led to severe emotional pain. This ultimately led the mother of three to self-medicate with drugs and alcohol.
"I was killing myself with all the drinking and pills," Jessica wrote. She sobered up in November 2017 after she "pretty much hit rock-bottom." Jessica hasn't had a drink since then. "Giving up the alcohol was easy," she said. "I was mad at that bottle. At how it allowed me to stay complacent and numb."
Article continues below advertisement
Jessica alleged that the sexual abuse she suffered from began when she was six years old, "when I shared a bed with the daughter of a family friend." she added. "It would start with tickling my back and then go into things that were extremely uncomfortable."
"I wanted to tell my parents," the Employee of the Month star continued. "I was the victim but somehow I felt in the wrong." When Jessica reached age 12, she finally told her parents, Tina and Joe Simpson, during a road trip about what had been going on.
Article continues below advertisement
Tina yelled at her husband, "I told you something was happening." Jessica then added that her dad didn't say a word and just kept on driving. "We never stayed at my parents' friends house again but we also didn't talk about what I had said," Jessica scribed. She also wrote that she felt like she "was the victim, but somehow, I felt in the wrong."
After Jessica's career took off, she began to have issues with anxiety and her weight. In 1997, on her 17th birthday, she sang for Columbia Records executive, Tommy Mottola. She said he wanted to sign her and told her to lose 15 pounds.
Article continues below advertisement
At the time, the Dukes of Hazzard actress weighed 118 pounds and "immediately went on an extremely strict diet" She then began to start taking diet pills and "would do for the next twenty years." "When I finally said I needed help, it was like I was that little girl that found her calling again in life," Jessica wrote. "I found direction and that was to walk straight ahead with no fear."