PHOTOS
Jessie James Decker Posts A Breastfeeding Pic And Asks For Mommy Advice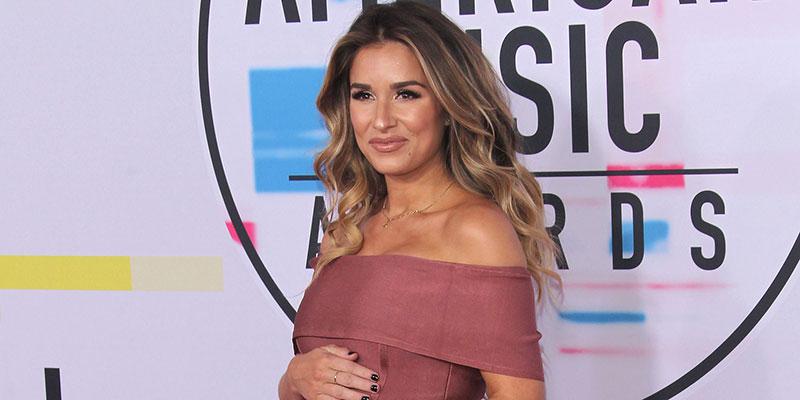 Article continues below advertisement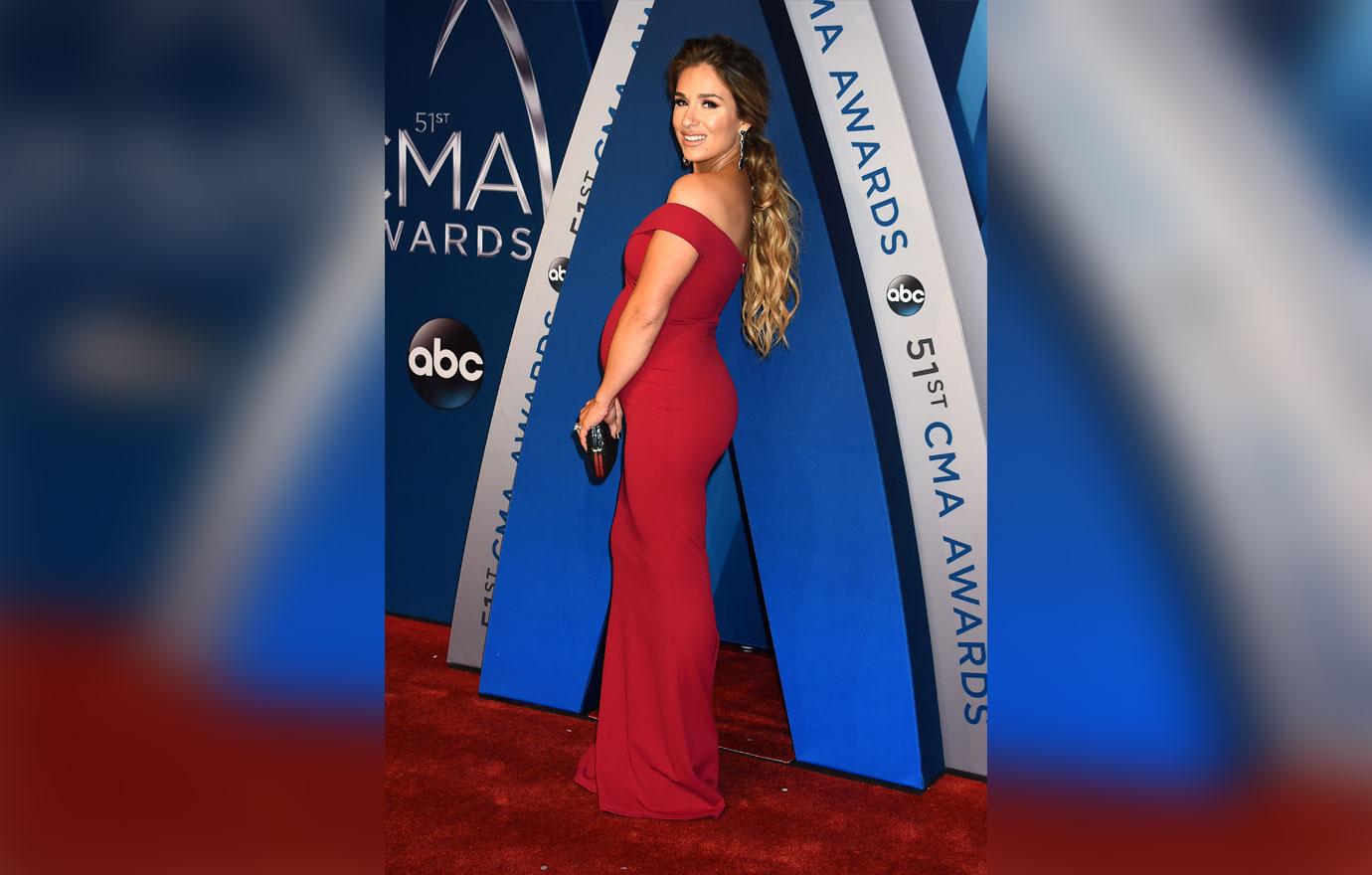 Though her 6-week-old Forrest may not be mommy Jessie's first rodeo (after all, she is mom to Vivianne, 4, and Eric, 2, as well), Jessie found herself stumped about the length of time she should be breastfeeding him.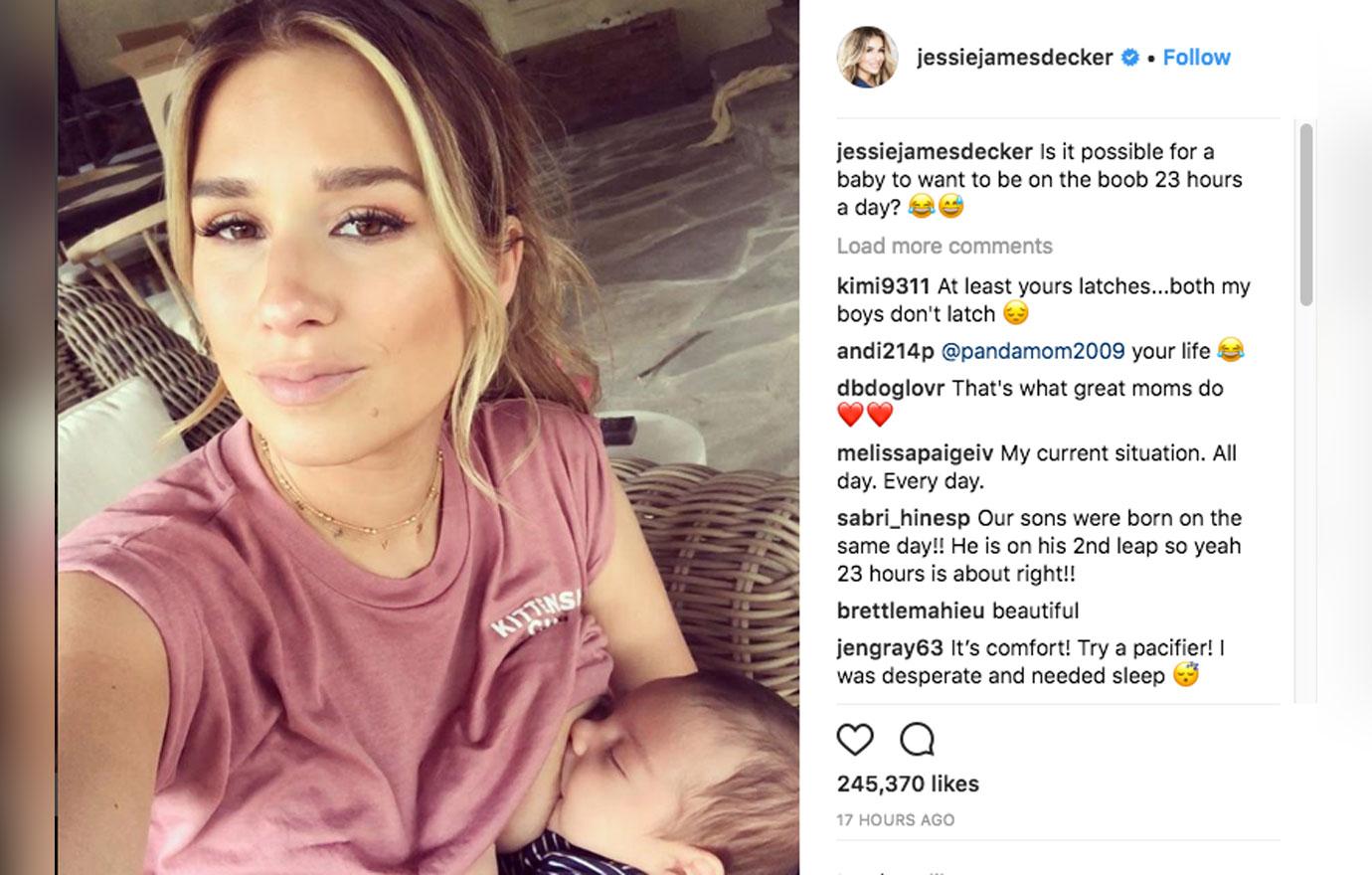 "Is it possible for a baby to want to be on the boob 23 hours a day?" she asked on her Instagram, alongside a photo of herself breastfeeding little Forrest for what was apparently the umpteenth time that day.
Article continues below advertisement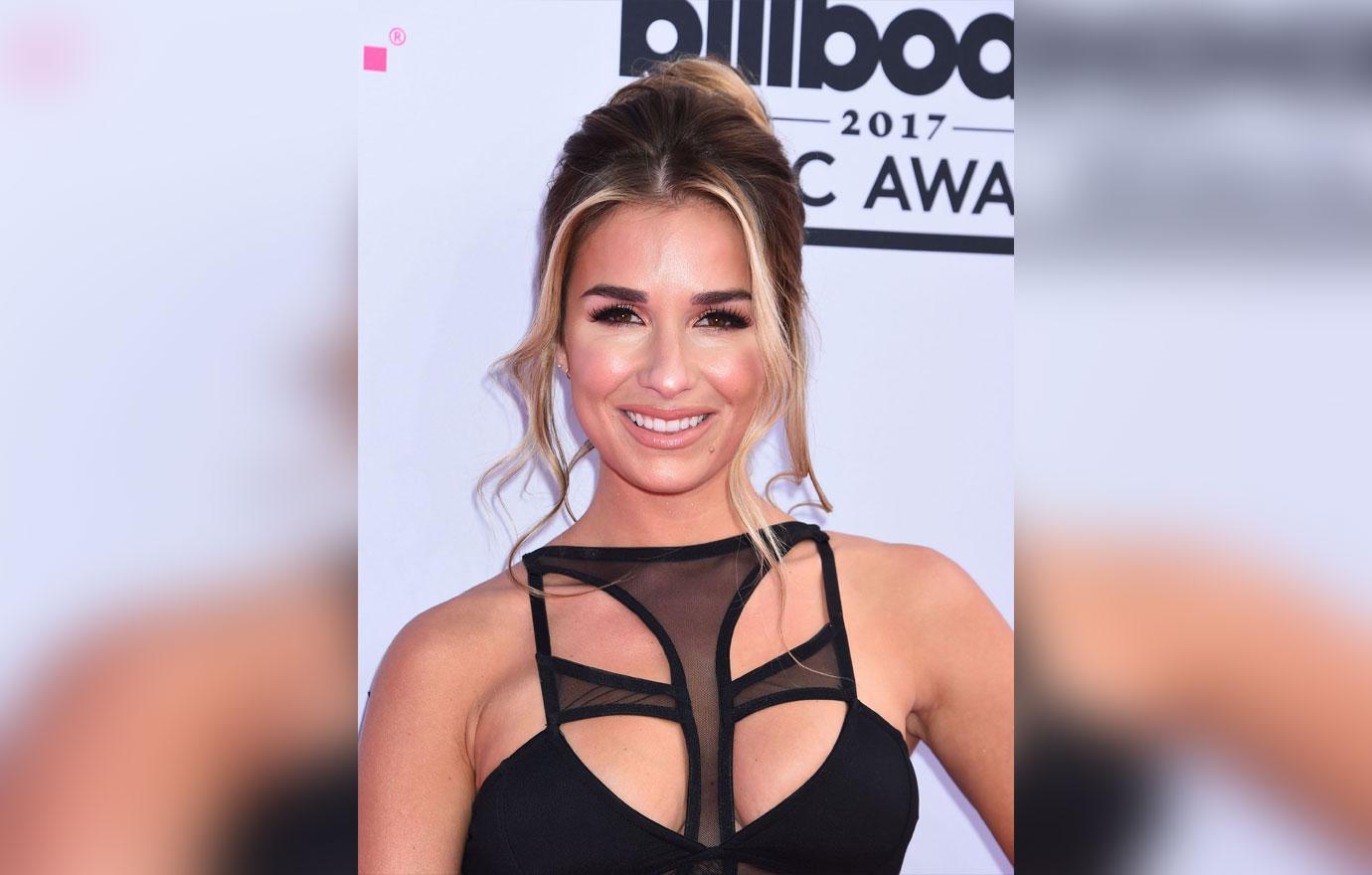 Immediately her comments box flooded with responses from those who advised against it ("do not nurse that long due to the Mother animal weaning the baby") to mothers who commiserated with her ("With baby boy right now, yep!).
MORE ON:
Jessie James Decker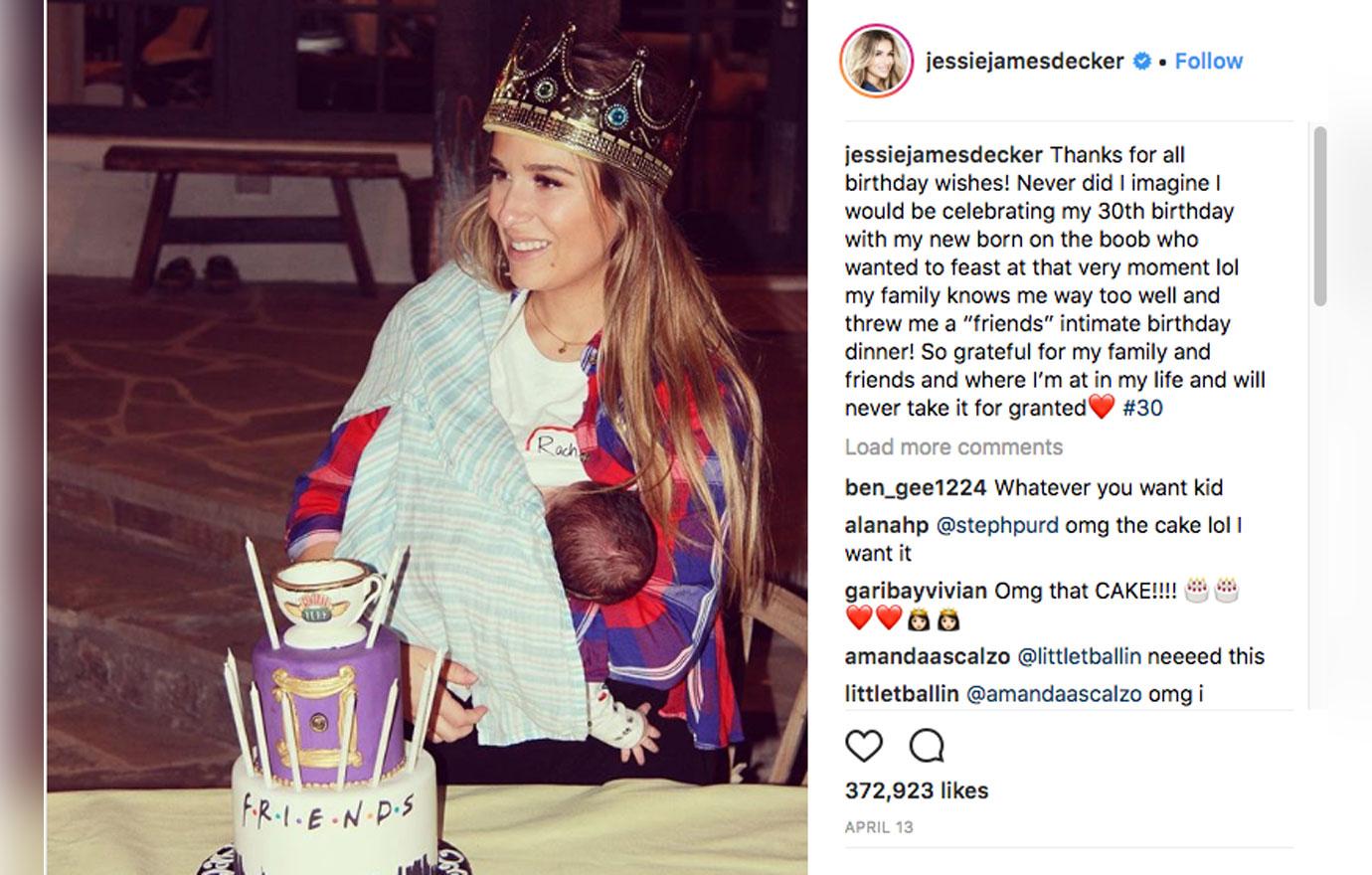 The 30-year-old, who's been married to football star Eric Decker since 2013, has certainly had her hands full as a mom of three, and she has not been too proud to share her experiences on social media in the past. Just last month she shared that she spent much of her 30th birthday—you guessed it—breastfeeding Forrest!
Article continues below advertisement
Fellow reality star Chelsea Houska (Teen Mom 2) was also candid about her mommy woes as she shared her cravings while pregnant with baby #2!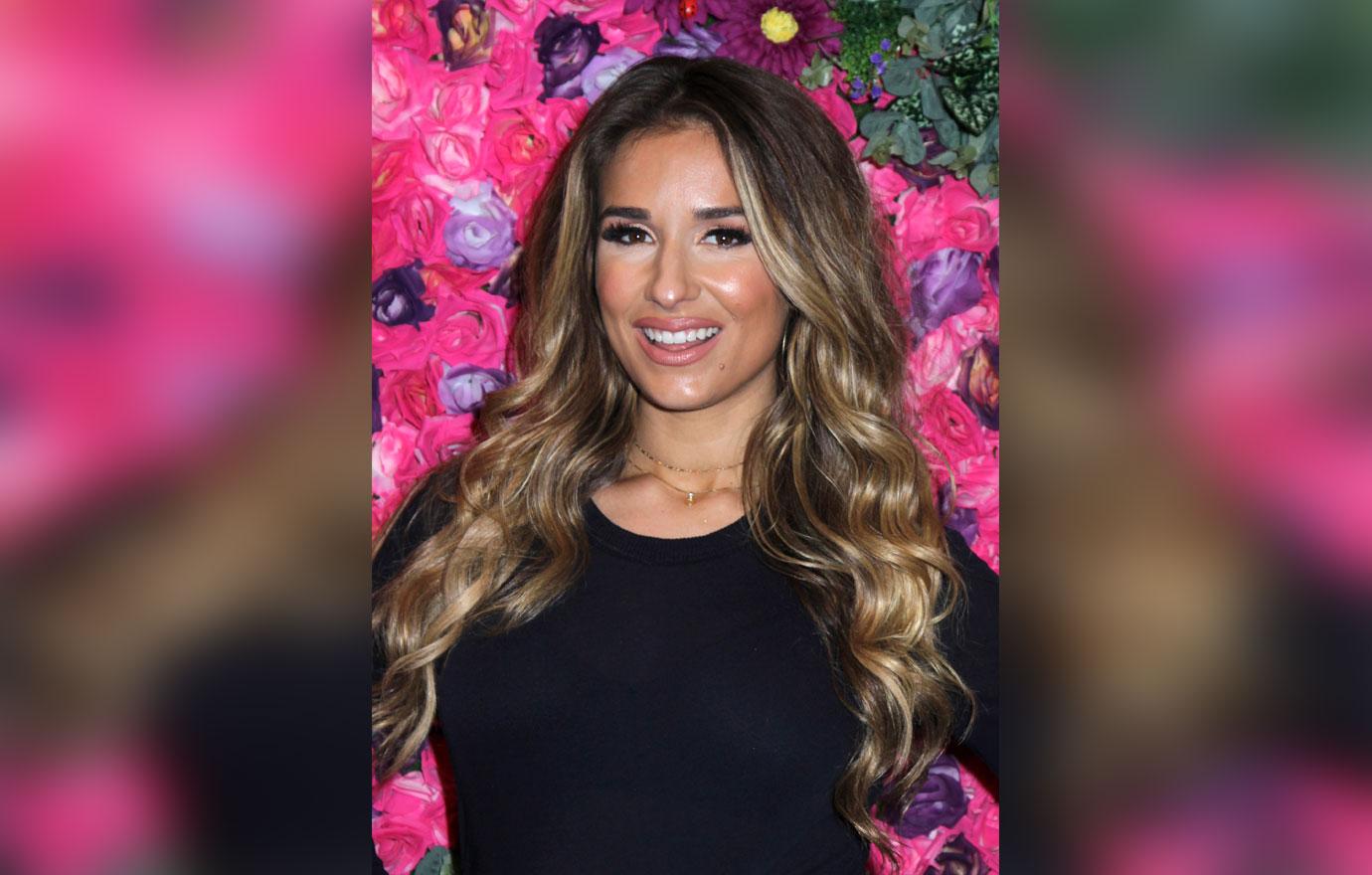 What advice would you give Jessie about breastfeeding? Sound off in the comment section!