PHOTOS
Jessie James Decker Says Her Husband Eric Accidentally Protested The National Anthem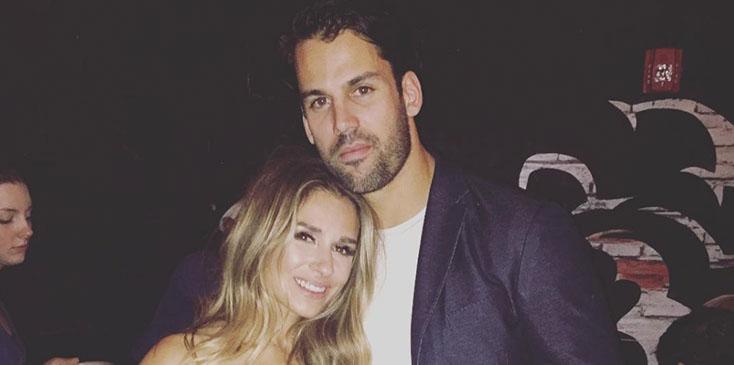 Jessie James Decker is coming to her NFL husband Eric Decker's defense, claiming he accidentally involved himself in the national anthem boycott started by former San Francisco 49ers' quarterback Colin Kaepernick last year, in order to draw attention to the Black Lives Matter movement.
Article continues below advertisement
In a statement, Eric's team, the Tennessee Titans, announced they would remain inside the locker room during the Star-Spangled Banner before their game on Sunday against the Seattle Seahawks.
"As a team, we wanted to be unified in our actions today. The players jointly decided this was the best course of action," they continued. "Our commitment to the military and our community is resolute and the absence of our team for the national anthem shouldn't be misconstrued as unpatriotic."
Article continues below advertisement
However, Jessie, 29, claims her husband, 30, wasn't involved in that decision, according to People. "Sadly he wasn't made aware that a decision had made for him until he came out and it was over," the country singer said in a reply to a follower on Instagram.
To another fan, she wrote, "If he had known he would have been out there hand over heart. Unfortunately, he wasn't made aware it was time to head to the field as they always do every game."
Article continues below advertisement
In a separate post, Jessie wrote, "One of my favorite things to do is sing the national anthem...I love our country so much. And we should all love and respect each other because this is the greatest country in the world."
What do you think about Jessie's responses to fans? Let us know in the comments section.