PHOTOS
Shady Business? Jill Duggar & Derick Dillard's Charity Shut Down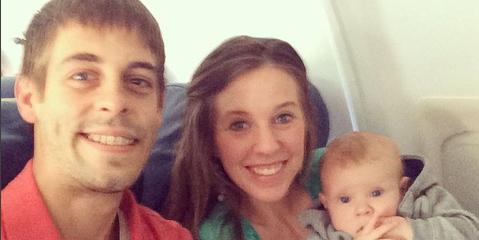 Article continues below advertisement
"The company was dissolved on February 8, 2018 by the Board of Directors," a spokesperson for Arkansas Secretary of State told Radar about the business.
After years of scandal, Jill and Derick, the listed director of the nonprofit, announced that they were discontinuing the charity in August 2017. "Thank you so much for your support of Dillard Family Ministries through your prayers and financial resources," they wrote on their blog. "Beginning this month, we are discontinuing Dillard Family Ministries and will no longer be accepting donations through this organization."
Article continues below advertisement
Despite the charity being properly registered with the IRS, fans constantly slammed the nonprofit for what they considered "shady business" practices. Back in 2015, the couple asked for up to $100 per month from fans to fund their first international "mission effort," without giving exact details on how the money was being spent. This led many fans to express their concerns on social media.
"I would never donate to a charity that doesn't let me know exactly where and how my money will be used," one user wrote. As a second commented, "I would like to know exactly what they do over there. Is really just preaching? They are not helping to better the life of people they see?"
Article continues below advertisement
Jill and Derick's recent company shutdown isn't the first time they've had to close a business. In August, Derick shut down his online fundraiser after only raising $125 of his desired $6,500 goal. The fundraiser's close came just after TLC announced that they were no longer featuring Derick and his family on Counting On.
What do you think about Jill and Derick shutting down their business? Sound off in the comments!