PHOTOS
Derick Dillard Fakes 250-Pound Weight Loss Story To Get Blog Clicks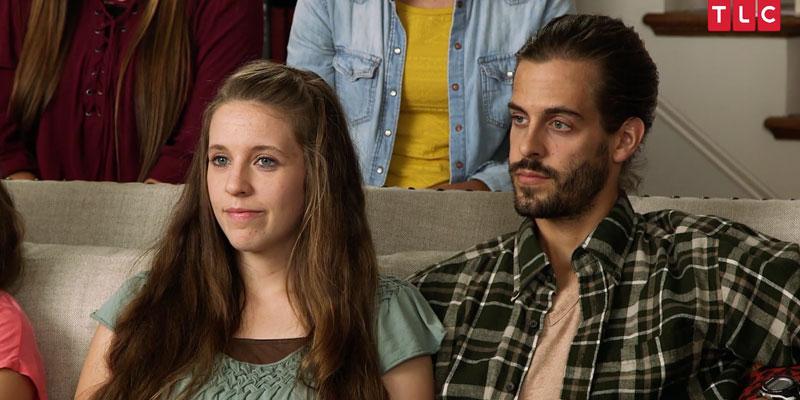 Derick Dillard is starting off the New Year on the wrong foot! On Tuesday, Jan. 1, Jill Duggar's husband shared a blog post about New Year's resolutions, which he began by recounting a 250-pound weight loss. The story would be inspirational, except for the fact that it's fake.
For more Duggar news, listen to our Dishin' on the Duggars podcast above.
Article continues below advertisement
Derick advertised his New Year's resolutions post on Twitter. "Some of you may not know, but 7 years ago I weighed nearly 400 pounds…" he wrote, teasing his piece's intro.
Article continues below advertisement
In the blog post article itself, the former Counting On star claimed to have lost 100 pounds in one month and 251 pounds in three months.
About halfway through the piece, Derick dropped the bombshell, "If this story sounds too good to be true, that's because it is." He then proceeded to provide realistic tips for achieving one's goals, whether weight loss or otherwise, but he'd already lost the trust of readers.
Article continues below advertisement
"Oh I just read the whole thing. Shame on you for pretending to have a significant weight problem as clickbait for your blog. You used a lie to get money. I don't think that's very Christ like," one reader commented.
"DO NOT CLICK ON THIS FOLKS, its a fake ad to get you to visit their website, lies lies lies! They are scum and just want clicks for money for themselves, even if that means outright LYING," said another.
Article continues below advertisement
"Derick u disgust me & everyone else w ur blatant, outright lies. God doesn't approve of liars, ur total disregard & hypocrisy really shows that u need to take a step back & look at your actions. They are abhorrent," a duped reader slammed.
Derick is no stranger to stirring up controversy with his tweets. In November 2017, he was let go from the TLC show Counting On after he slammed fellow TLC star Jazz Jennings in a Twitter rant. As for his fake weight loss post, he's yet to respond to his critics.