PHOTOS
Jill Duggar's Husband Derick Dillard Seems To Call Their Children A 'Curse' In Bizarre Tweet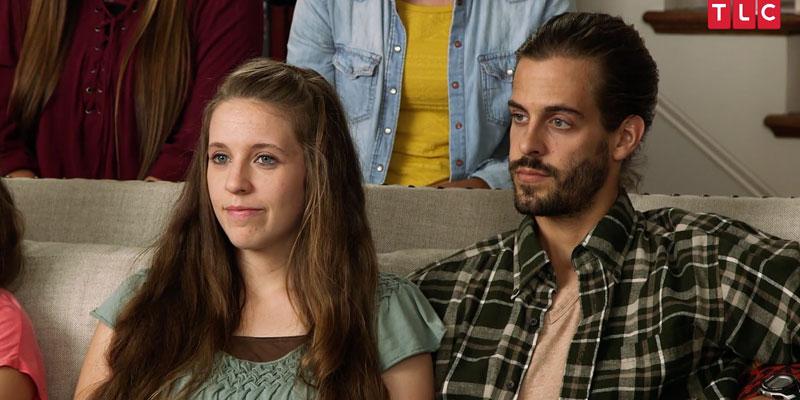 Jill Duggar's husband Derick Dillard is stirring up controversy on Twitter again. In his latest tweet, the father of two seemingly called his own children a "curse," and fans are slamming the former Counting On star for his bizarre choice of words.
For more Duggar news, listen to our Dishin' on the Duggars podcast above.
Article continues below advertisement
In the tweet, Derick shared a verse from Proverbs 27:14. "Whoever blesses his neighbor with a loud voice, rising early in the morning, will be counted as cursing," he wrote.
He added, "Does this apply to the tiny people living in one's house?" Derick and Jill have two sons, Israel, 3, and Samuel, 1.
Article continues below advertisement
"Are you equating your loving joyful children waking up as them cursing?" one follower replied. "Lots of people would love to have children that do that and vice versa, consider yourself blessed…. You could have used a more cute loving analogy instead of a condemning one lol yikes."
One fan couldn't wrap their head around a father calling his own kids a curse. "Derek sic what are you saying? I know you can't be saying that your two little boys are a curse. Could you be a little more clear?" the fan asked.
Article continues below advertisement
Another follower tried clarifying, writing, "He is saying that his own flesh and blood (his tiny people)- he can't call them his own children for one, is saying that they are annoying him SO much by them getting up early in the morning like all kids do."
"Derick doesn't hide the fact that his own children bother the s**t out of him and he finds them extremely annoying and irritating. Father of the year!" the angry fan finished.
Article continues below advertisement
Said another, "attempted humor/sarcasm fail yet again. You just come off as a jerk. Just quit."
Derick is used to landing in hot water over his tweets. When he slammed fellow TLC star Jazz Jennings, he was fired from the TLC show Counting On. He also criticized TLC star Nate Berkus, calling his marriage to Jeremiah Brent "a travesty."
What do you think of Derick's tweet about his sons? Sound off in the comments below.