PHOTOS
Jimmy Fallon Develops Major Laughing Fit During Hilarious Interview With Cardi B!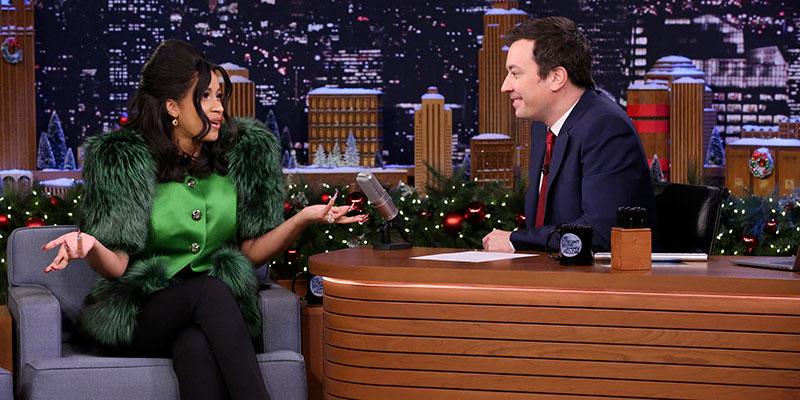 Comedian Jimmy Fallon is known for breaking character every once in a while, as he has a hard time keeping a straight face during some hilarious sketches on his late-night talk show as well as in the past during his stint on Saturday Night Live. His interview with rapper Cardi B may have just been his funniest yet, as he simply could not contain his laughter while the "Bodak Yellow" singer explained the origins of how she got her stage name! Click-through for some hilarity ahead!
Article continues below advertisement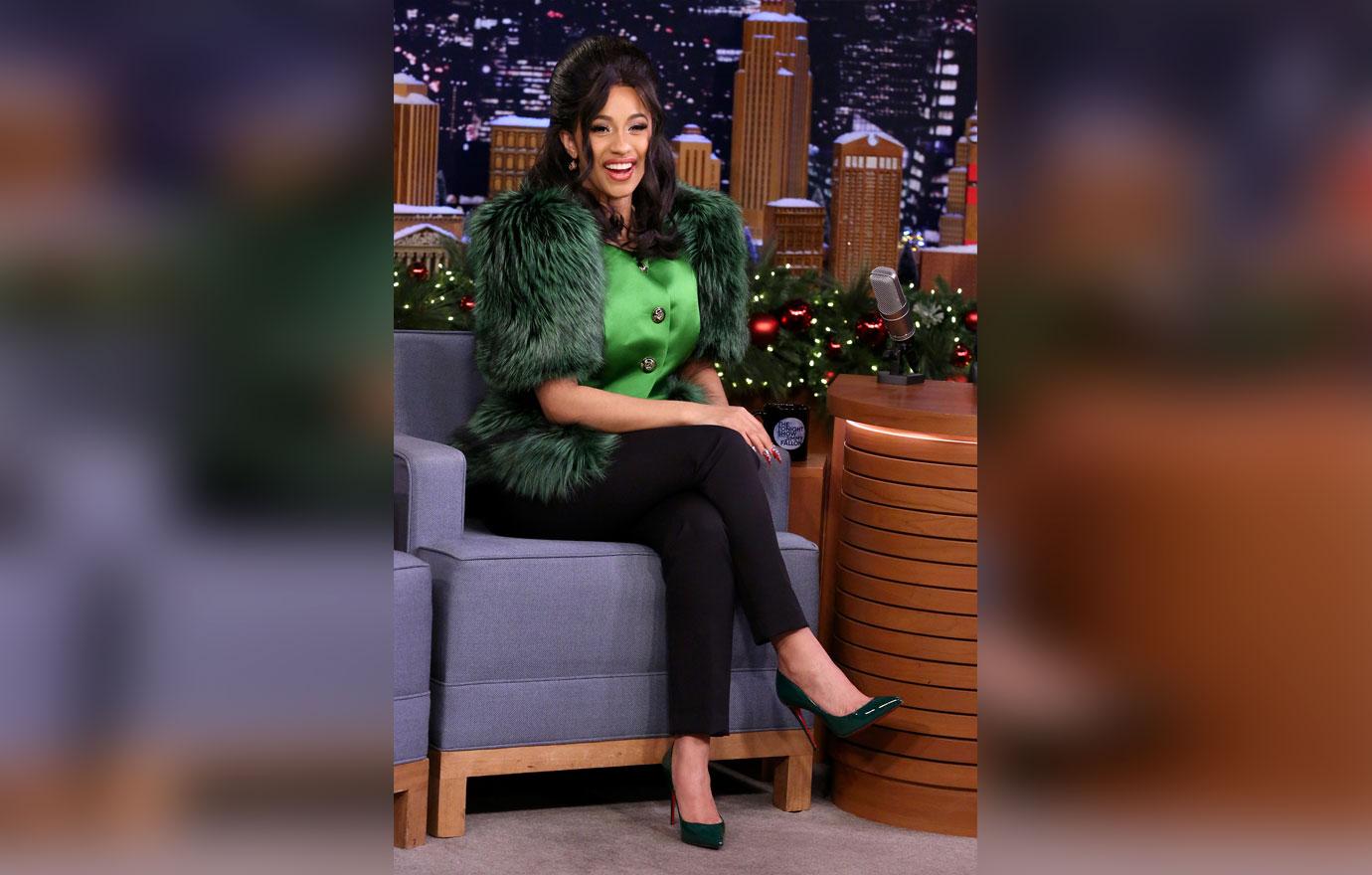 Cardi was a guest on Jimmy's show last night, where she showed up looking holiday ready in a gorgeous green top and coat.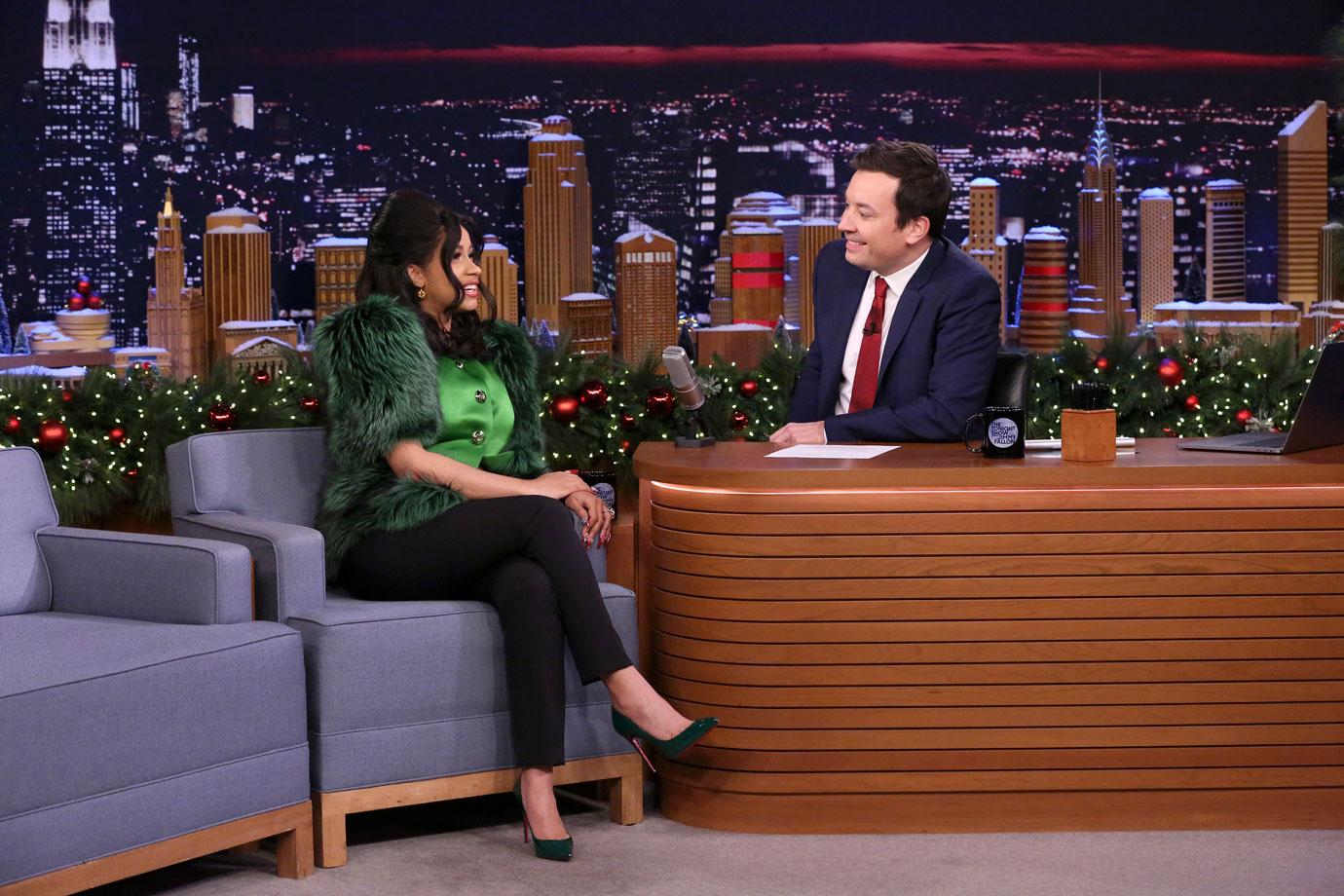 During the interview, Jimmy asked her about the origins of her stage name, to which he failed to keep a straight face as she spoke with her trademark "zing" sounds. "You know what, my sister name is Hennessy, so everybody used to call me Bacardi," she explained. "Then it was my Instagram name, Bacardi, Bacardi B, but for some reason, my Instagram kept getting deleted, and you know what I think it was Bacardi the alcohol company that had something to do with it. So I just changed it to Cardi B."
Article continues below advertisement
He kept it together for a little while longer, but then lost it when he asked her about her holiday plans, and why she vowed in a tweet recently to not give adults Christmas gifts. "Because you wanna know something, everybody that I know got kids and that's just a lot of kids," she said. "And I got God kids out of nowhere — once you start making money everybody want you to be their kids' godmother."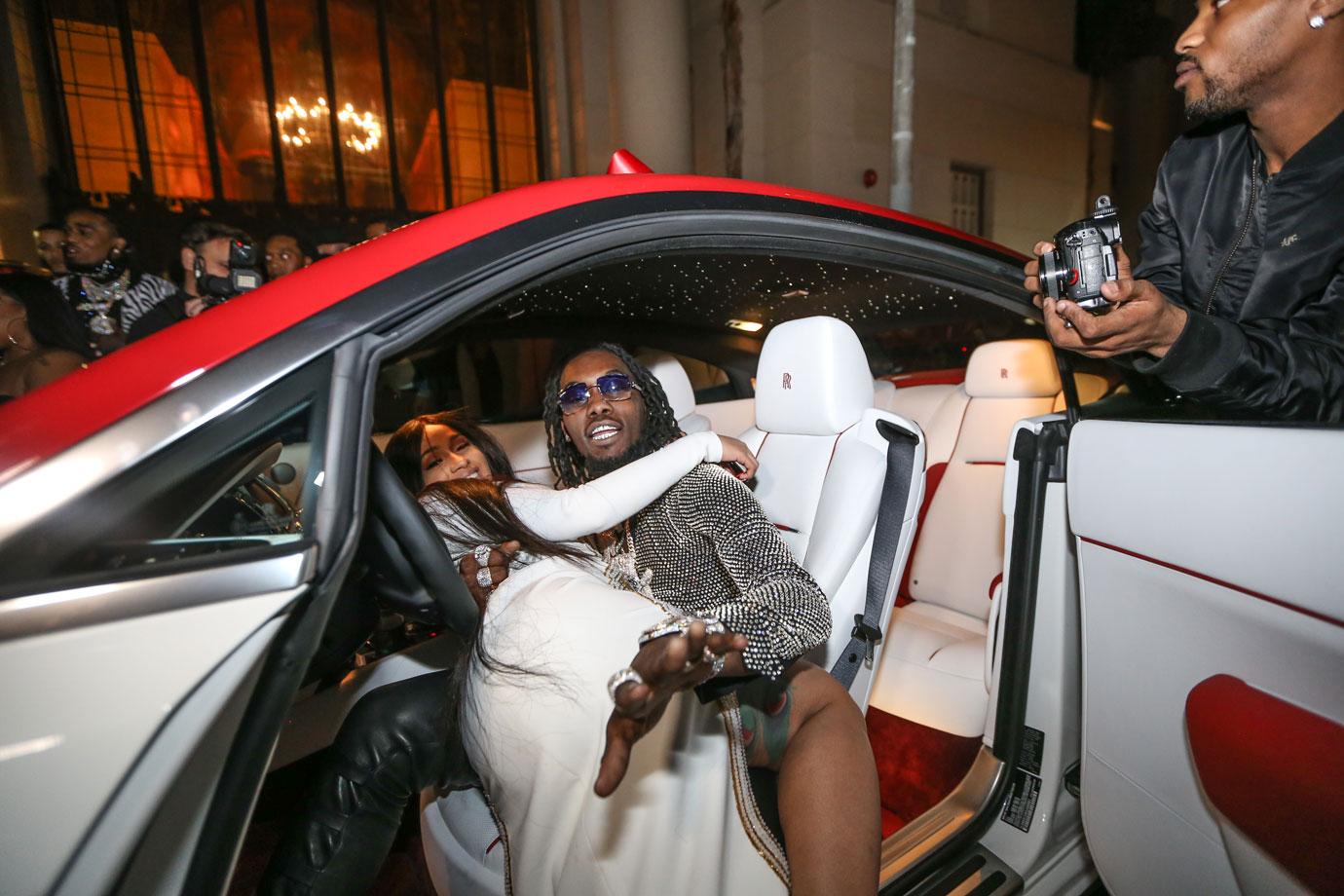 After he burst into laughter, Jimmy asked about her engagement to fellow rapper Offset and the $500,000 ring he got her. "But you did get a beautiful gift. You got a wedding ring from your fiancé — Offset," he said.
Article continues below advertisement
"Brrrrr!!" she said as she showed off her gorgeous 8-carat diamond ring. "Brrrr is right! It looks gorgeous," he said. "Did you have any idea he was going to do it?"
She said that she didn't know in advance, saying "He was always like, 'I'm going to marry you, I'm going to marry you.' I know he was going to give me a very expensive gift because he wasn't there for my birthday, but I thought he was going to give me like a watch or something he just went out his way."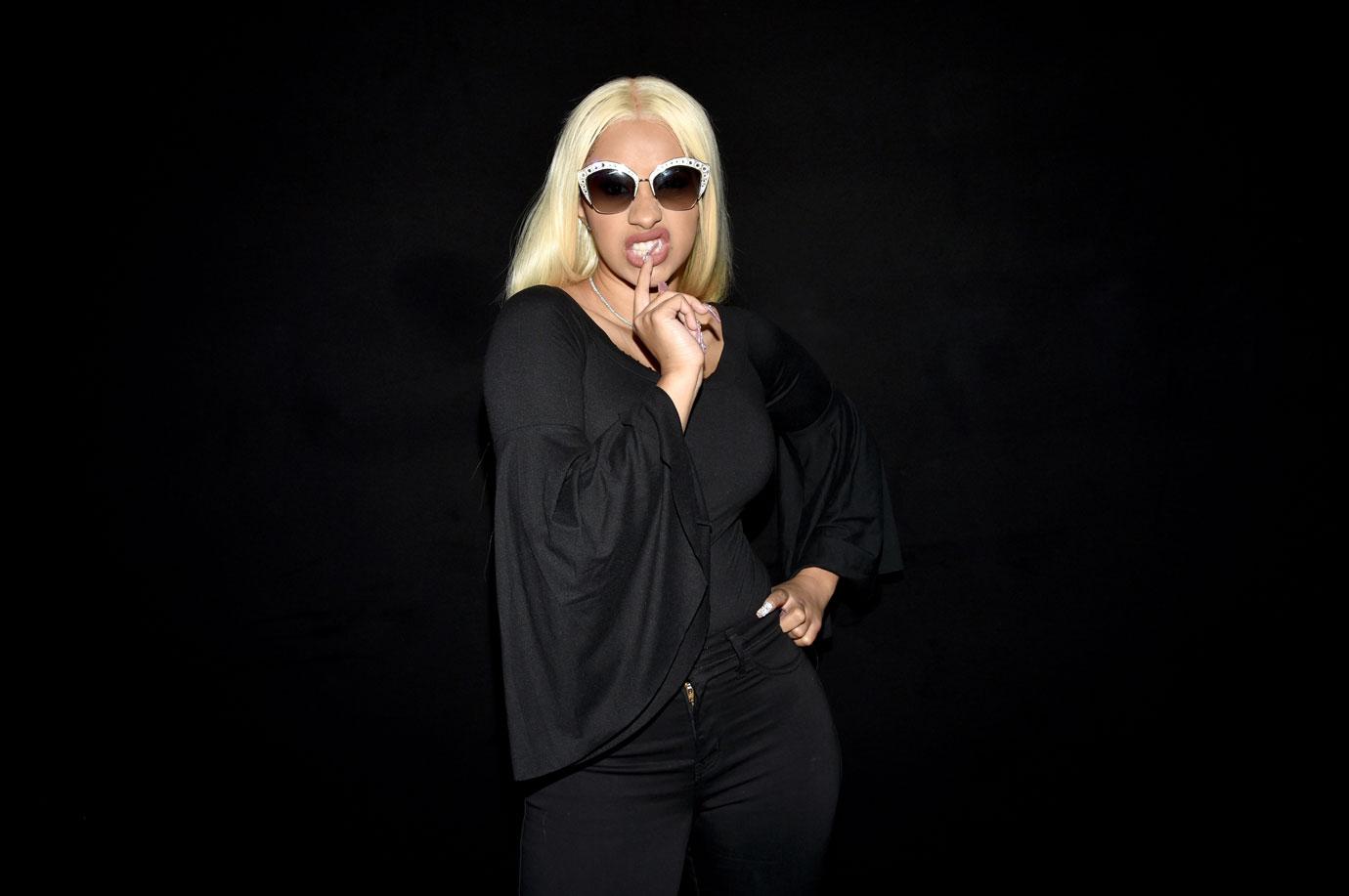 What are your thoughts on Cardi B's hilarious interview? Sound off in the comments!