PHOTOS
Jinger Duggar Rubs Belly & Shows Off Bump Amid Pregnancy Rumors — See The Video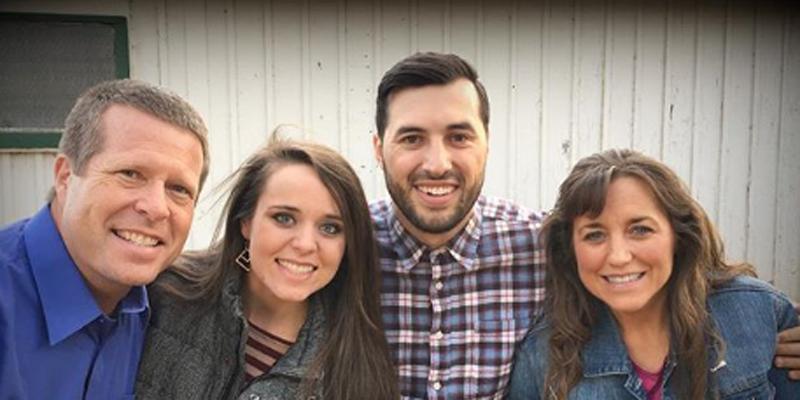 Article continues below advertisement
Jeremy posted this boomerang of his wife playing in the snow, which led fans to believe something was hiding under Jinger's sweatshirt. In the video, Jinger can be seen rubbing her stomach. #ClueNumber1 "There will be a pregnancy announcement soon #bellyrub," a user commented. The belly rub video comes just weeks after fans believed the Vuolos were hinting at baby news in a series of holiday photos.
Jeremy first posted this pic to Instagram, with the caption, "Guess what I'm thankful for? Hint: think 'spices.' " With Jinger's name being the obvious answer (get it? Ginger), fans looked even deeper into Jeremy's word choice, commenting on the fact that he didn't simply say "spice."
Article continues below advertisement
"They are having a baby," one fan wrote. While another commented "sugar and spice and everything nice? A baby girl?"
Sticking with the spice theme, Jeremy later shared this snap of the smiling couple enjoying large lollipops. "Sugar and spice. Think about it," he captioned the pic.
Article continues below advertisement
While some fans simply took the photo to mean sugar being the candy and spice being Jinger (because of her name), other fans thought it was a possible hint at some long-awaited baby news. "Thats sic what little girls are made of," one fan commented, referencing Jeremy's "sugar and spice" caption. "Are yall expecting a baby???," they added. Another fan commented on the fact that it wasn't Jeremy's first time using the spice caption. "y'all have been posting some pretty suspicious pics and captions. ? ???? Hum," they wrote. A third fan commented, "Pregnant with a girl?"
With it being now over a year since Jeremy and Jinger became husband and wife, they have officially waited the longest, out of any married Duggar couple, to announce a pregnancy. Jinger's younger sister, Joy-Anna, who is currently expecting her first child, announced her pregnancy just three months after tying the knot. Jinger's other married sisters, Jill and Jessa, also announced their baby news months after saying, "I do." So, baby news is kind of expected.
Do you think Jinger is expecting? Sound off in the comments!