PHOTOS
Here's Proof Joel Osteen Was Lying About His Church Being Flooded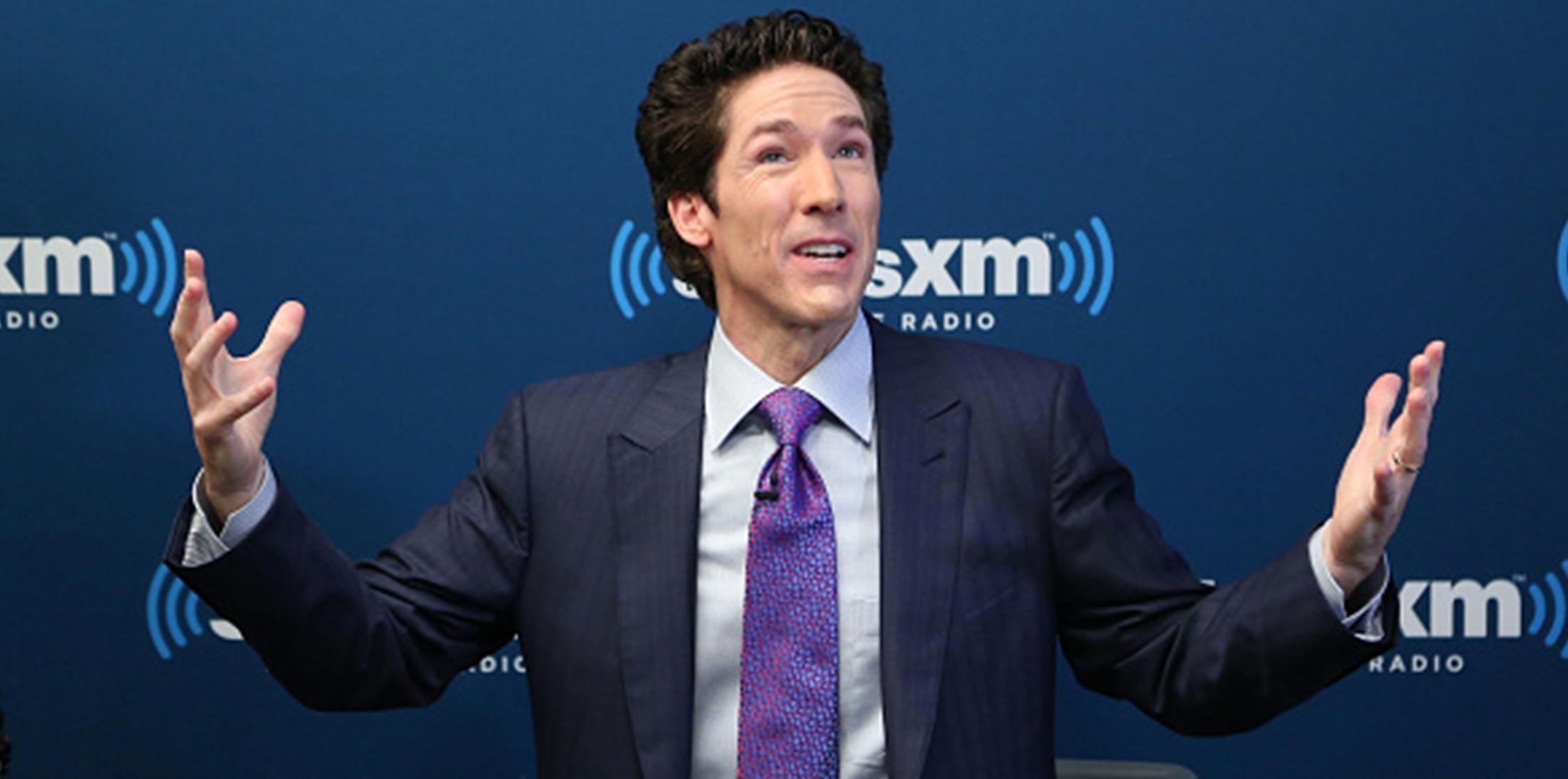 Televangelist Joel Osteen came under fire after he turned victims of Hurricane Harvey away from his church, claiming that it was flooded. Now, someone posted proof that the Texas pastor lied.
Article continues below advertisement
On Saturday, Lakewood Church officials issued a Facebook statement, explaining that the Houston church—which can accommodate more than 16,000 people—is "inaccessible due to severe flooding." People were immediately suspicious, considering several photos of the church showed that it was unaffected by the flood waters.
"Houston's @indivisible_usa is acquainted with @JoelOsteen's Lakewood Church," writer Charles Clymer posted to Twitter. "They took these pics about an hour ago w/ commentary." In the photos, you can see that the church hasn't been flooded.
Article continues below advertisement
Now, one Houston resident is providing even more proof that the church is dry and able to welcome hurricane victims. "See this, this is Lakewood," he says in the clip. "I'm in the front of the church." He points out that the church is higher than the freeway, which cars are able to drive on. "See the inside?" he says, pointing the camera inside the church. "It's dry."
Osteen previously released a statement to ABC News, explaining that he's not turning anyone away, and that the church would be "prepared to house people once shelters reach capacity."
Article continues below advertisement
"We have never closed our doors. We will continue to be a distribution center for those in need," the statement continues. "Lakewood will be a value to the community in the aftermath of this storm in helping our fellow citizens rebuild their lives."
What do you think about Joel keeping the church closed for now? Let us know in the comments section.