PHOTOS
Did John-David Duggar's Wife Abbie Just Hint She's Expecting?!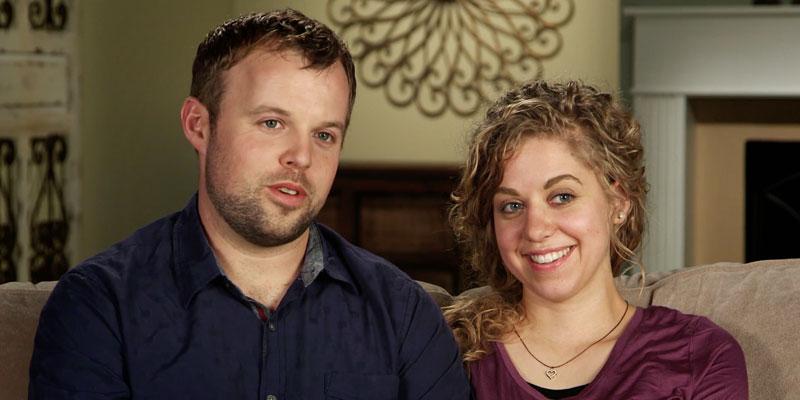 It's been nearly two months since John-David Duggar and Abbie Burnett tied the knot, and now fans think they're taking the next step: parenthood! Scroll below to see the post that has some fans convinced the newlyweds are expecting.
For more Duggar news, listen to our Dishin' on the Duggars podcast above.
Article continues below advertisement
On Dec. 27, Abbie and John posted a couple's photo on their joint Instagram account. In the pic, Abbie sits on John's lap while he wraps his hands around her waist. "Hope you all had a very merry Christmas!" they captioned the pic.
Article continues below advertisement
While Abbie's stomach was covered up by John's arm, fans were more surprised by the rest of the caption, which quoted the Bible passage about the birth of Jesus.
A few fans felt the Bible quote wasn't simply used to emphasize "the reason for the season." They thought it was John and Abbie's way of hinting that their own baby is on the way!
Article continues below advertisement
"Are y'all expecting?" one fan wrote. "Oooh a baby hint :)," said another.
Article continues below advertisement
Plus, it's possible John and Abbie may be eager to have kids sooner rather than later. John, at 28, was older than any of his siblings were when they got married. And Abbie is 26, which is the same age as his sister Jessa, who already has two kids.
Do you think John-David and Abbie are hinting at a pregnancy in their post? Sound off in the comments below.