PHOTOS
7 Signs That Joseph Duggar & Kendra Caldwell Are Getting Married This Month!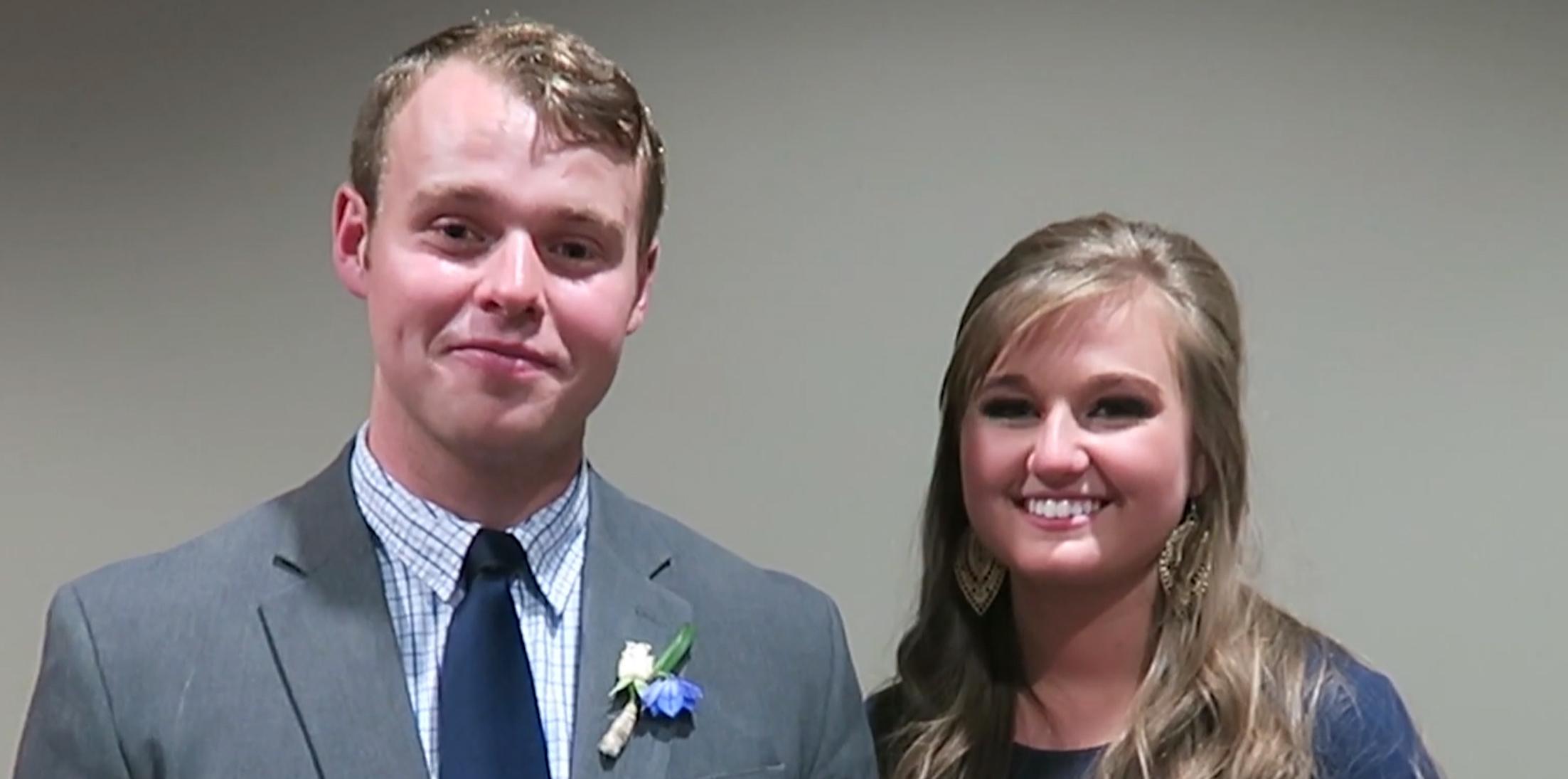 Article continues below advertisement
The couple has been engaged for nine weeks and the average Duggar engagement is around 12 weeks.
Article continues below advertisement
If the couple is sticking to Duggar tradition (which wouldn't be a surprise as they are definitely a family that doesn't stray from tradition) that would mean their wedding would have to be set for sometime in August, rather than their reported October!
Joe's sister, Joy-Anna (who he's extremely close to; he even asked Kendra to marry him at her wedding) married her husband Austin Forsyth back in May and they threw their bachelor/bachelorette party three weeks before their wedding.
Article continues below advertisement
Joe definitely seems to be following in his sister's footsteps as he announced his courtship shortly after Joy's, got engaged after Joy, shared a public wedding registry like Joy, and now it looks like he's even pulling the same wedding date switcheroo, as Joy- pulled the old 'wedding registry says one date and I wed on another' trick for her nuptials in May. (According to Joy and Kendra's wedding registry their wedding is set for October 7th, but it looks like that date is just a distraction – per the overwhelming evidence.)
Adding to the suspicion, Joy's hubby (who was definitely a part of his own wedding date scheme) even publicized the supposed October 7th wedding date as he shared Joe and Kendra's wedding registry on the couple's joint Instagram. Not to mention, he was the ONLY Duggar family member to share the wedding registry. #HesInOnIt
Article continues below advertisement
Joe and Kendra seemed to spill, in their bachelor-bachelorette video, that their wedding planning is almost over, despite their supposed wedding date being more than two months away! "Wedding planning has been going well so far but there's plenty more details to finish up," Kendra confessed, before adding. "Pretty soon, hopefully here, all the craziness will be over." "Yeah, we are looking forward to being done with wedding planning and have everything set in stone," Joe added.
Do you think Joe and Kendra are getting married this month? Sound off in the comments!