PHOTOS
Fans Say Josh Duggar Doesn't Deserve Wife Anna As They Celebrate 10th Anniversary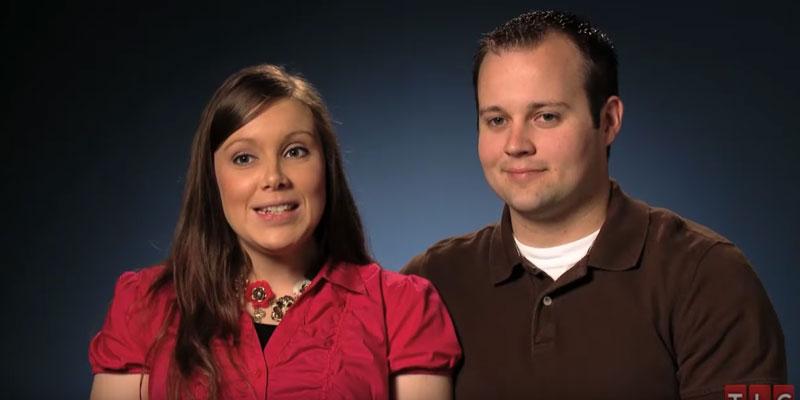 On Wednesday, September 26, Josh Duggar and his wife Anna celebrated their 10th anniversary. While Josh's parents Jim Bob and Michelle celebrated the milestone with a gushing post on their family Facebook page, fans were quick to praise Anna—and Anna alone—for seeing the couple through 10 years of marriage, especially after Josh's multiple scandals nearly caused it to crumble.
Article continues below advertisement
The Duggar family posted a series of photos from Josh and Anna's ten years together.
"Happy anniversary Josh and Anna! Today we are thankful to see you celebrating 10 years of marriage!" they wrote alongside the pics.
In the post, the family thanked God not only for his love and kindness, but also his "redemptive restoration." The comment may have been in recognition of Josh's Ashley Madison cheating scandal.
Article continues below advertisement
The dad of five was caught on the infidelity site a few years ago and admitted to cheating on his wife. Josh even entered treatment after the scandal broke.
In addition to his cheating scandal, it was revealed Josh was accusing of molesting young girls—including his own sisters—in his youth.
Article continues below advertisement
Despite the scandals, Anna has stuck by Josh's side—and fans were quick to tell Josh he was very lucky to have a wife like her. "Josh, you should get down on your knees and thank the Lord for sending Anna to you," one fan advised. "She's the best thing that ever happened to you. If it weren't for her strength, courage and faith in God, you wouldn't be celebrating this anniversary."
Another fan slammed Josh and praised Anna, writing, "Joshua doesn't deserve you. You're amazing to him. The love you have is unconditional and he should always remember to respect you."
Article continues below advertisement
Other fans couldn't believe Anna had forgiven Josh's infidelity. "I would never fully trust him again…I feel so sorry for Anna and the kids," a fan commented."You never are cured from an addiction…it can only be controlled. I hope Josh has strong, consistent accountability 24/7."
What do you think of Anna and Josh being married for ten years? Sound off in the comments below.