PHOTOS
Here's More Evidence That Joy-Anna Duggar Had A Shotgun Wedding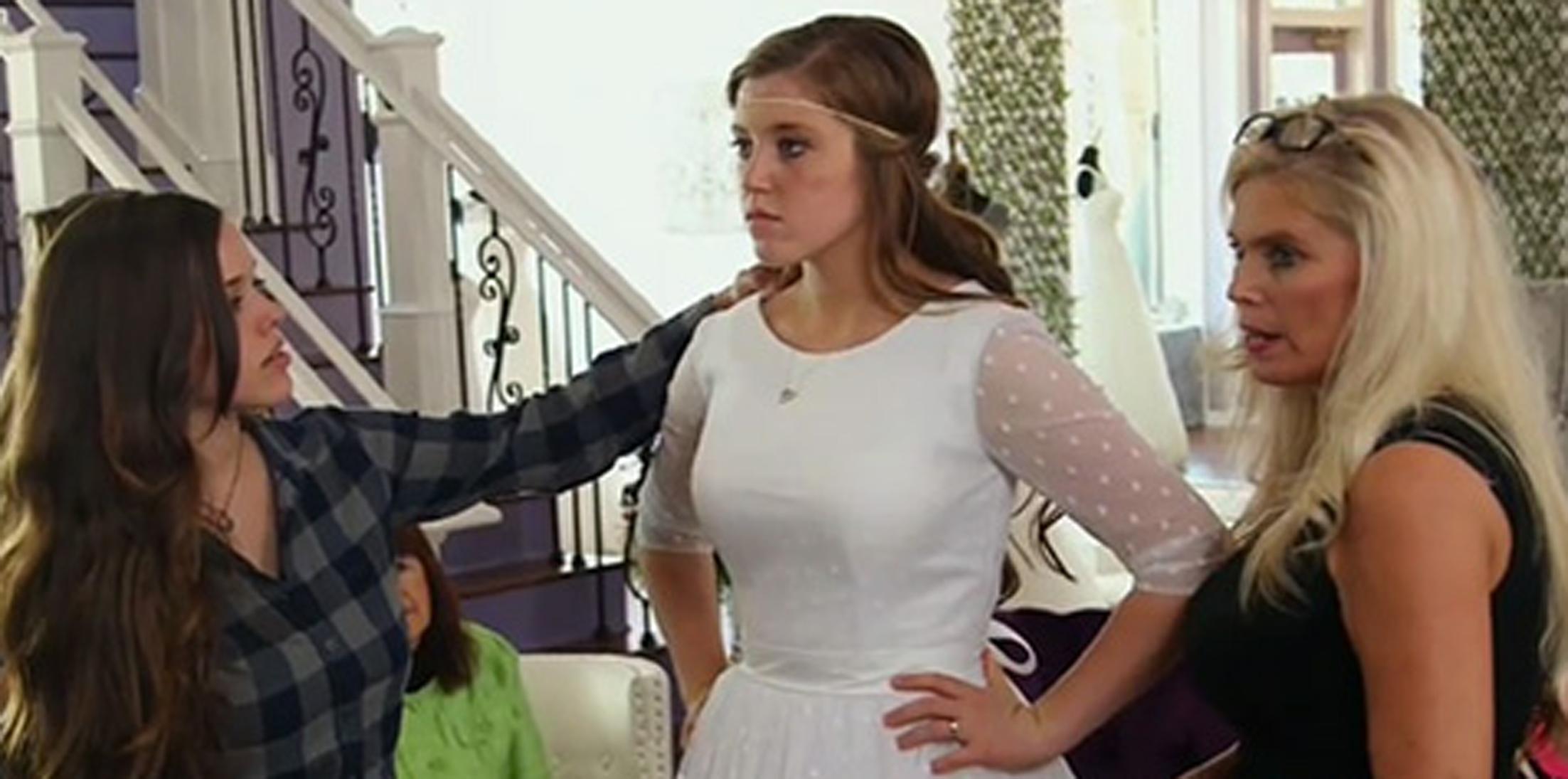 Article continues below advertisement
As previously reported, the 20-year-old reality star, recently returned from a Texas vacay with her hubby, where she was photographed showing her her growing bump for the first time in weeks. The photo came as a surprise to many as some claimed she once again looked further along than her supposed four-to-five months.
Most recently, Life Is Not All Pickles And Hairspray, posted yet another pic from Joy's Texas trip, but this time the photo showed Joy's belly from a side angle, which sent the shotgun wedding rumors into overdrive.
Article continues below advertisement
"I say she got pregnant before May." one fan wrote. "I looked like that at 38 weeks," commented another. A third fan simply wrote, "SHE IS MORE THAN 5 MONTHS."
Another fan noticed that Joy has also been handling her pregnancy different than her pregnant sisters before her.
Article continues below advertisement
"The most telling thing is her lack of transparency. Jill and Jessa took weekly selfies that included what week of their pregnancy they were," the fan commented. "Joy seems to be going out of her way to hide her bump on the show and on her social media. For a woman so excited to have a child that seems odd unless of course she IS further along. It's the only thing that makes sense."
What do you think about Joy's baby bump scandal? Sound off in the comments!