NEWS
Jude & Sienna Continue Their Whirlwind PDA Tour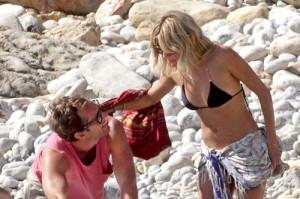 Jude Law and Sienna Miller hit a rocky patch in their relationship Thursday — literally. Still touring European beaches, the hot couple landed in Ibiza, Spain where they did some exploring on a little speed boat. Jude had to assist Sienna down the rocky terrain leading to their ride, and looked more than eager to help his damsel in distress.
Article continues below advertisement
MORE ON:
OK Galleries & Photos
Regardless of their looming nuptials, Jude and Sienna are already living the life of honeymooners!