PHOTOS
Watch Justin Bieber & Selena Gomez Run From Alleged MS Gang Member!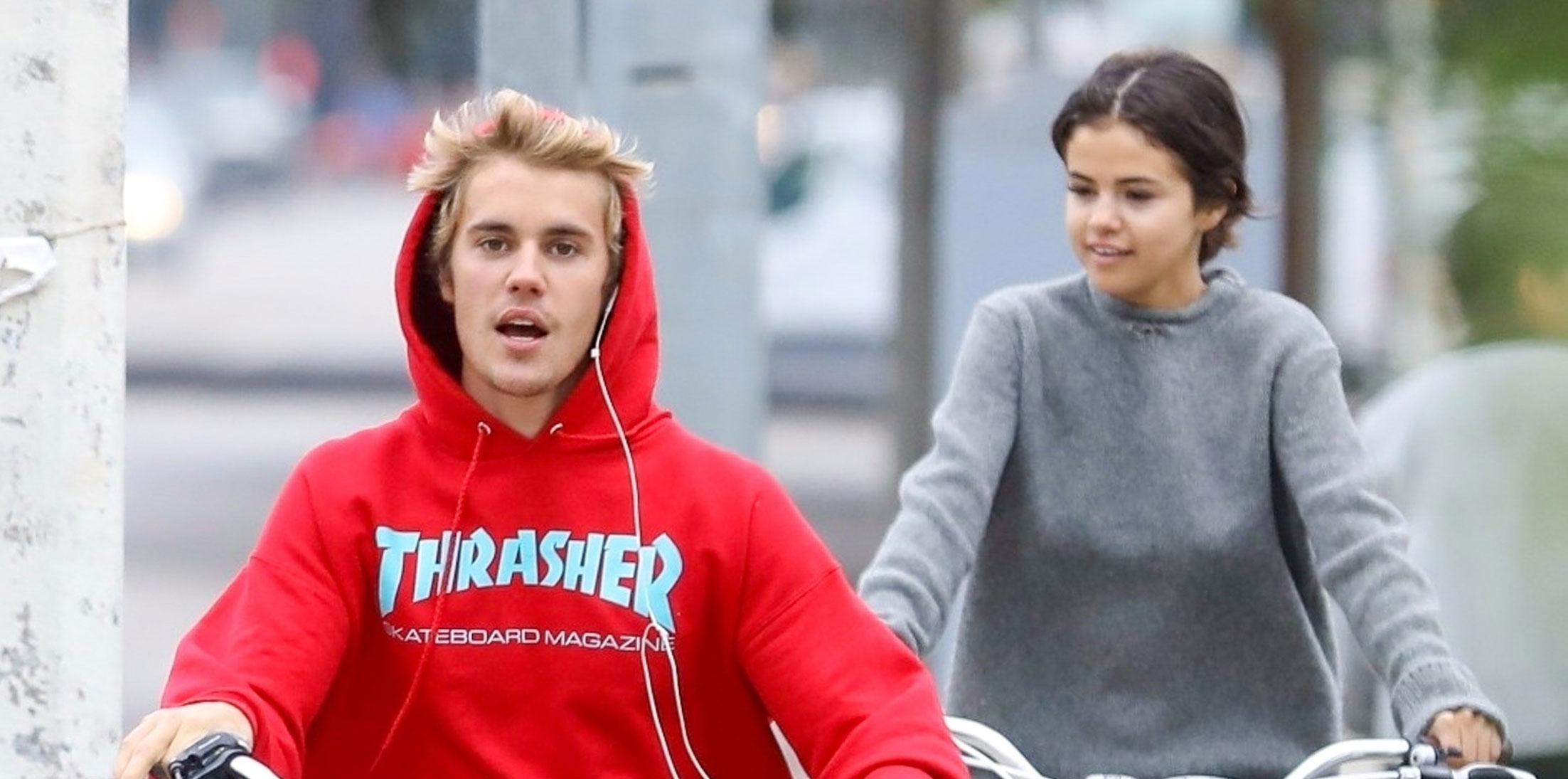 Super scary moment for Justin Bieber and Selena Gomez, when an alleged gang member approached the "Let Me Love You" singer inside a store in Hollywood. After the initial encounter, the rumored couple was seen running on the side of the building where the same guy taunted and poked fun at Justin. Click-through to see the disturbing video.
Article continues below advertisement
The video starts with the guy asking Justin to say hi to his fans, which he does not want to do. He then says "I got Justin Bieber here at the swap meet, homey. MS Gang, nice seeing you bro. Have a good one."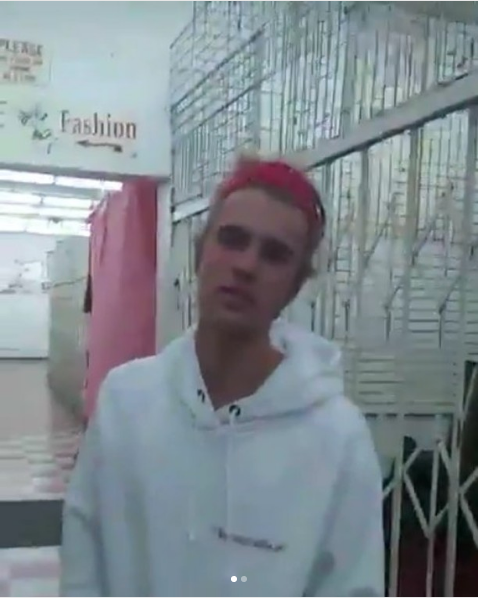 Before walking away from Justin, he flashes the MS gang signs and then points the camera to himself while exclaiming "I just seen Bieber! Leave it to Bieber. That's crazy, that's actually crazy!"
Article continues below advertisement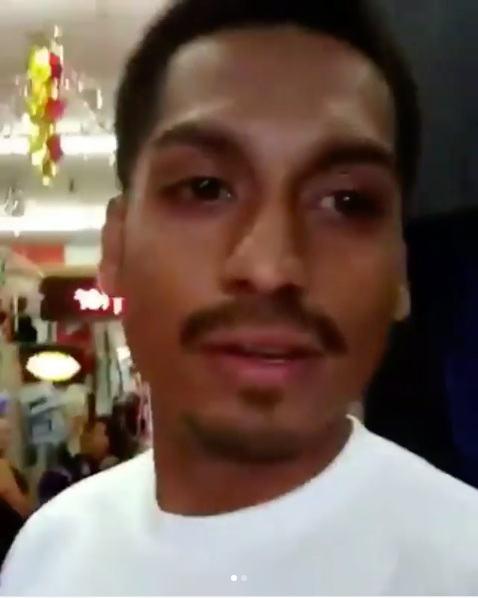 "You guys wanna see Justin Bieber, come over here to Santa Monica Western," he says to others as he stands outside. "Bieber is just having some fever."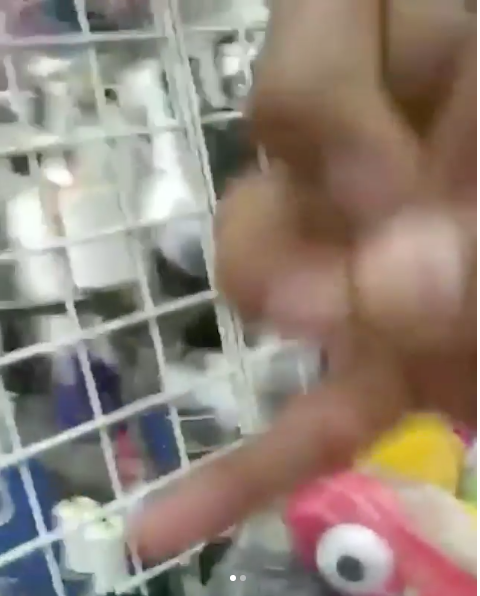 The signs he flipped with his hand is in reference to the MS-13 Gang that originated in Los Angeles, California in the 1980's.
Article continues below advertisement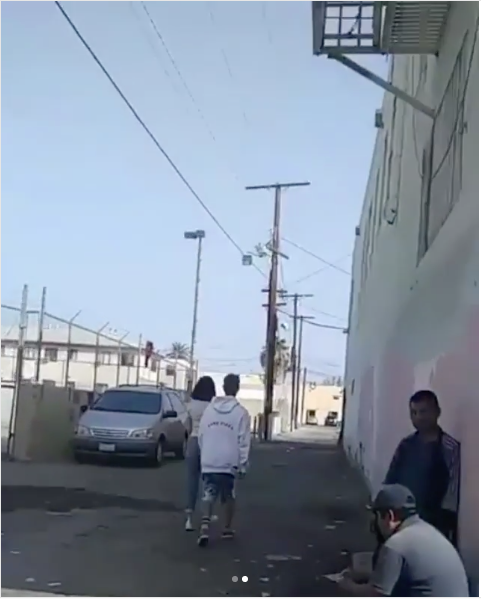 The second part of the video shows Justin and Selena walking alongside of a building with the guy at a decent distance behind him, saying "He's in Hollywood. The worst part of it too."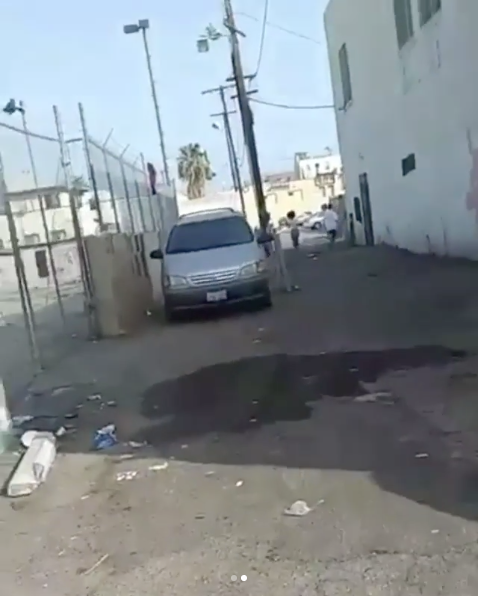 Then, the two both start bolting as the guy continues with "That's really Bieber, Hey Bieber, I f**k with you! Nah, not really homey but you famous." The video then shortly ends.
What do you think about this scary incident for Justin & Selena? Sound off in the comments!