PHOTOS
Justin Timberlake Reveals New Details About His Super Bowl Halftime Show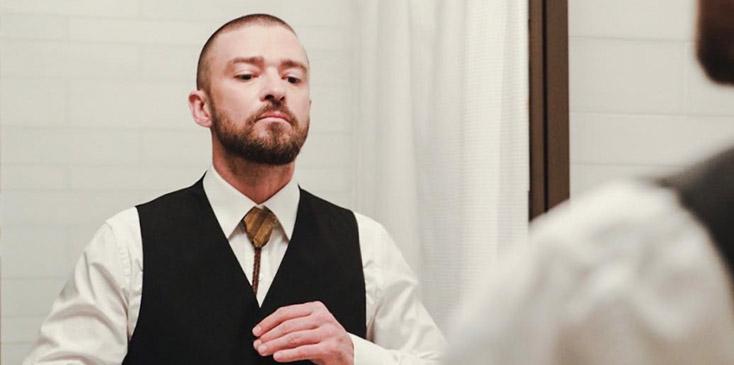 Justin Timberlake announced over the weekend that he would be returning to the Super Bowl's halftime stage for the first time since "Nipplegate" in 2004, during which he performed with Janet Jackson, "accidentally" ripping off her top and exposing her breast. In 2018, Timberlake will headline the halftime show, and he's revealed details about the upcoming (nudity-free) performance!
Article continues below advertisement
"You've done this Super Bowl halftime thing before," ESPN's Mike Tirico said in an interview with Justin. "At any point in the ask, did they say, 'Hey, just, the last time there was a little wardrobe thing, can we make sure that doesn't happen?'"
"Yeah, that won't happen this time," Justin said of the February 4th show.
Article continues below advertisement
However, he did admit that the incident with Janet came up when discussing his upcoming performance. "There was a little bit of that," he said.
Justin said he's already watched a ton of halftime performances to "make sure we're not pulling out any gags." And the former *NSYNC frontman is feeling the pressure, he said, given the incredible performers that have headlined before him, like Lady Gaga and Beyoncé. "People are flying, Lady Gaga jumped from the top of the stadium or something," he said. "I'm 36 now, I don't know how much of that I can do."
Article continues below advertisement
After looking back at Super Bowl halftime shows that he'd participated in, Justin said he decided that now "what I really want to do is take the opportunity to put together a performance that feels like it unifies. I feel that would be the ultimate accomplishment, and then the icing on the cake is in that 12 minutes everybody is shaking their booty."
Are you happy that Justin is the headliner for the 2018 Super Bowl? Sound off in the comments!