PHOTOS
OK! Exclusive: Jenni 'JWoww' Farley Shares Details About Her Successful Thanksgiving Holiday Weekend!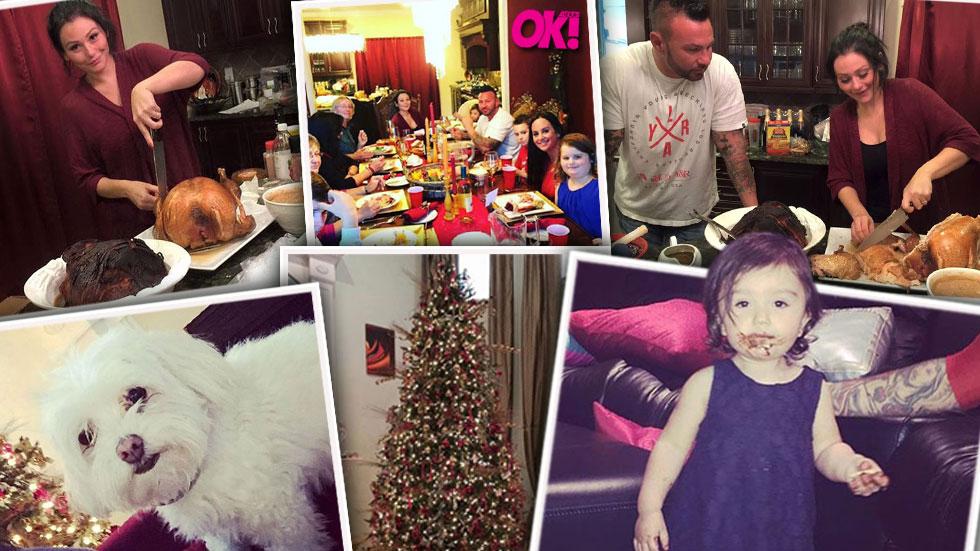 jwoww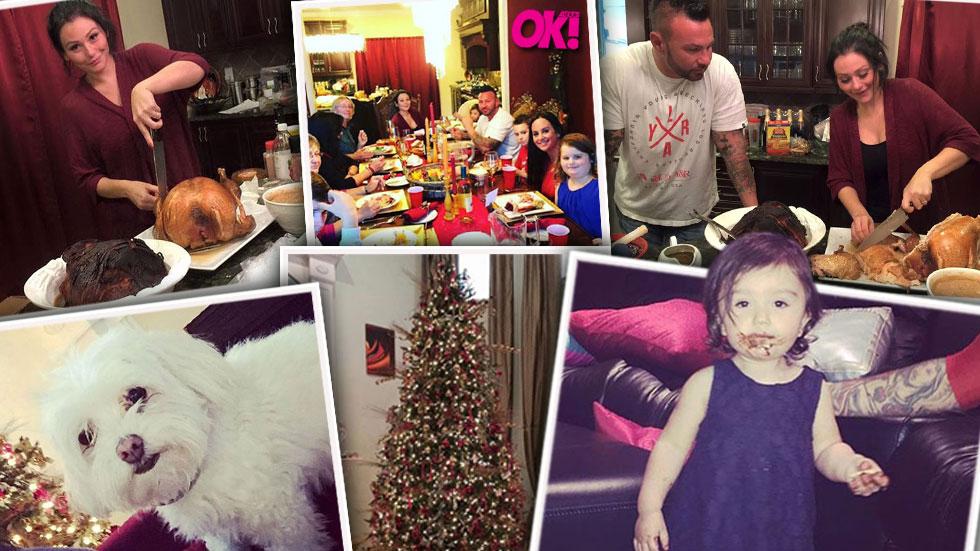 Jenni "JWoww" Farley loved having all her family over for the Thanksgiving holiday! The expecting mother hosted the traditional dinner this year and enjoyed creating memories with her hubby Roger Mathews and their daughter Meilani. The former Jersey Shore star exclusively shared with OKMagazine.com details about her delicious dishes, Meilani's favorite dessert, and Christmas prepping! Click through to get all the details.
Article continues below advertisement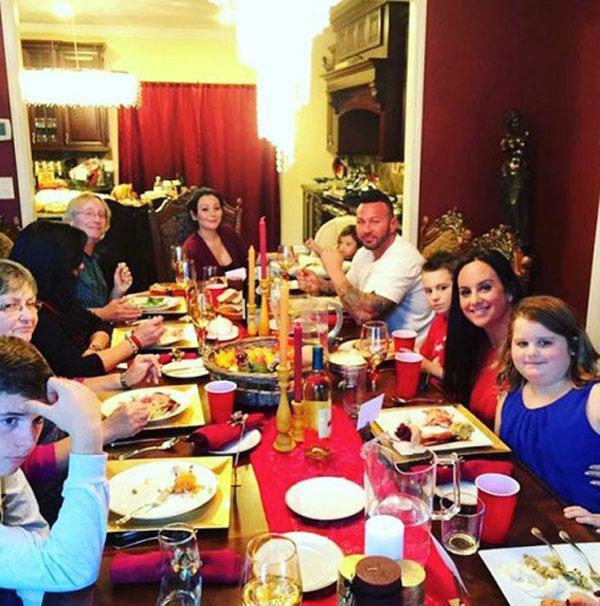 The First Dinner: "This year was the first time I hosted Thanksgiving for the entire family and I think it might just become a new tradition! It was one of the best Thanksgivings I ever had and we all had so much fun stuffing our faces and sharing stories!"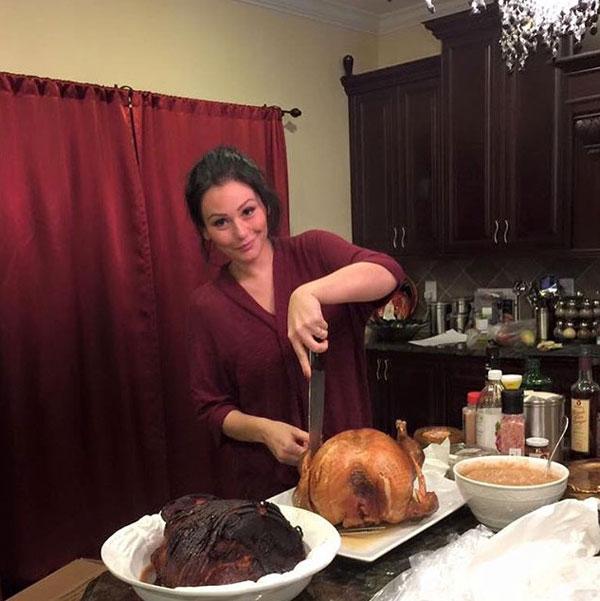 Meal Prep: "When it came to preparing the meal, Google was my best friend. I looked up everything from how to arrange the cheese and meat tray to how to carve the turkey. Roger was the king of the smoker! It was his first attempt at smoking a ham and it was the best ham I ever had! He did a phenomenal job for his first time. Smoking isn't easy, but damn is it worth it!"
Article continues below advertisement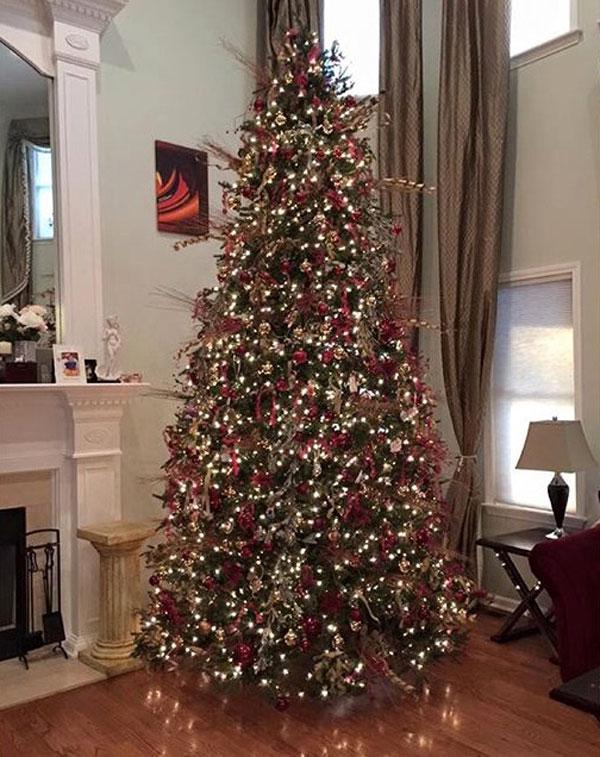 Decorating The Tree: "While Roger and I cooked the Thanksgiving meal, my friends and family helped decorate our Christmas tree. They did an amazing job and it looked absolutely beautiful."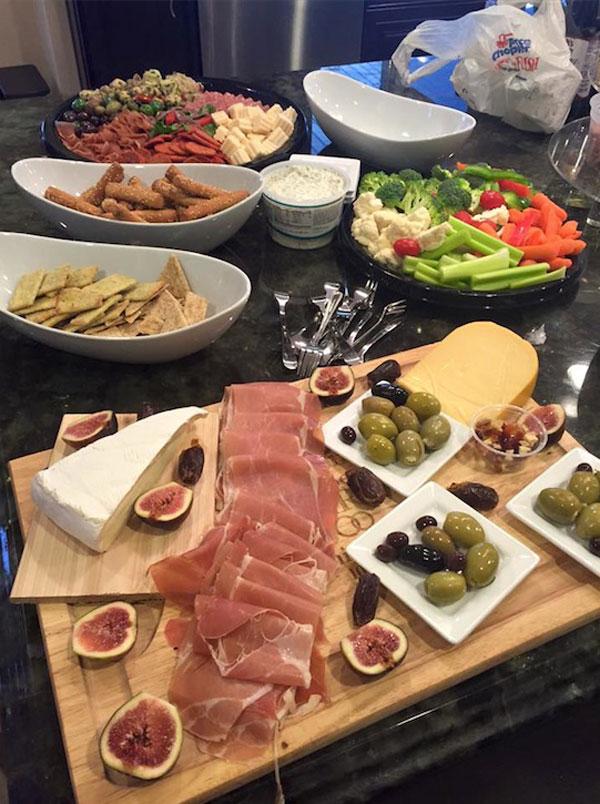 The Dishes: "I got so many compliments from my friends and family on the dishes I prepared… I definitely proved I'm not the worst cook in America lol! The smoked bourbon ham and glazed turkey were the favorites of the night."
Article continues below advertisement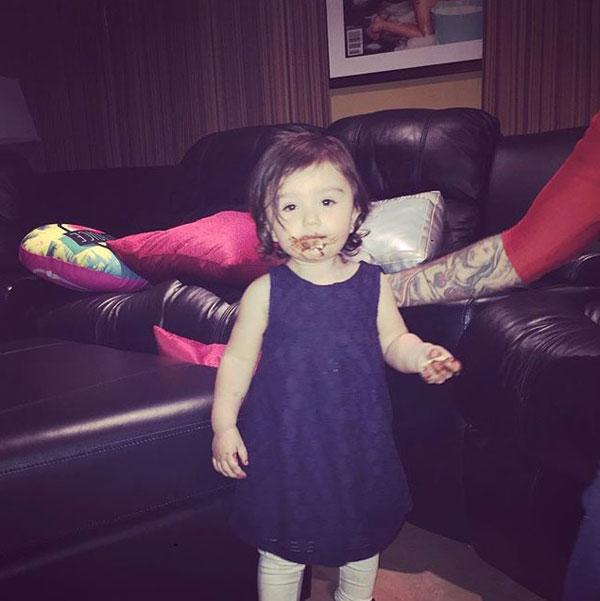 Meilani's Favorite Dessert: "Meilani was a big fan of the chocolate mud pie… as you can tell by her chocolate mud pie face mask lmao. It was such a perfect day and I couldn't have asked for a better way to celebrate the holiday!"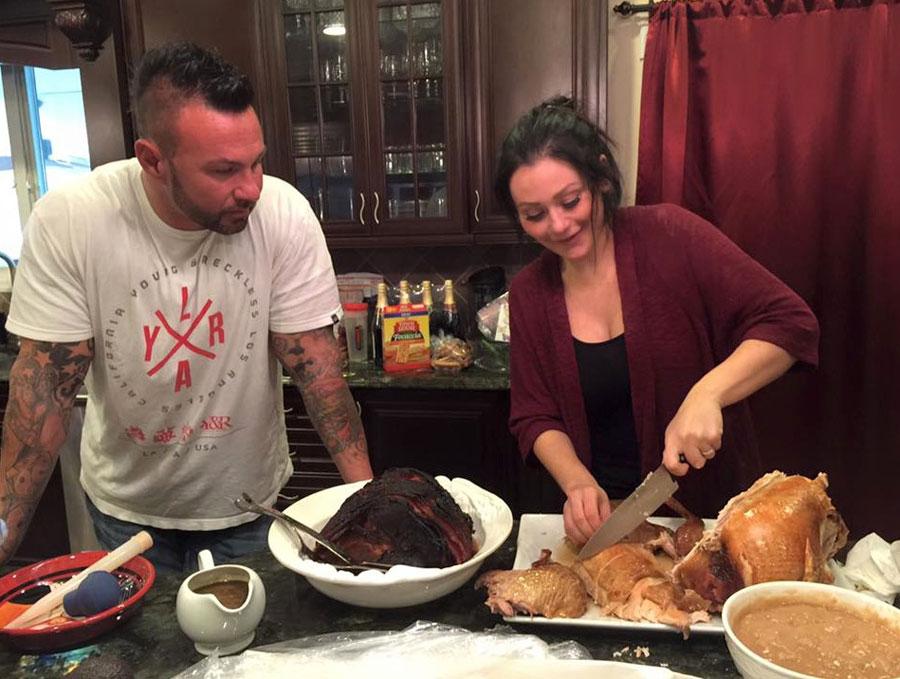 Black Friday: "For Black Friday, I stayed inside and cleaned my house from the festivities. I also finished up decorating and put all the stockings up with one for baby Mathews on the way. I was still so full from Thanksgiving and felt like such a sloth."
Article continues below advertisement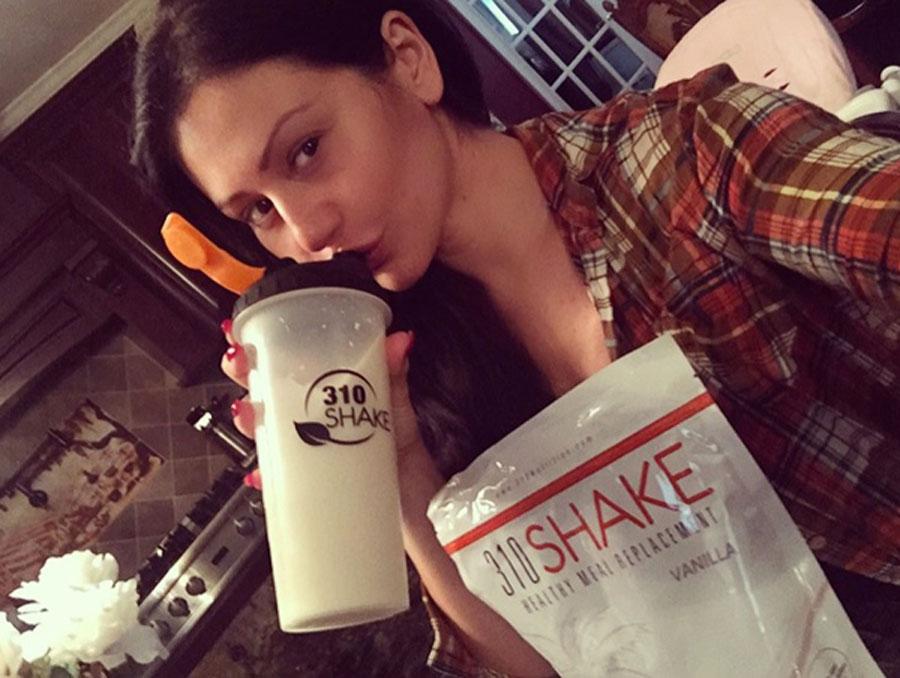 Keeping Fit: "While I was tempted to make a leftover plate for breakfast, I had a 310 shake instead to help get me back on track! It's so easy to continue to pattern of just going all out with Thanksgiving leftovers like stuffing and turkey and pies, but I have my baby boy to think about it and I want to make sure he gets the best nutrition! I'm all about balance and I love teaching that to my baby girl as well. I'm so excited for Christmas and New Years and I can't wait to share more of my family memories with you!"