PHOTOS
OK! Exclusive: Jenni 'JWoww' Farley Reveals Pregnancy Diet Secrets – Inside Her Healthy And Yummy Meal Plan!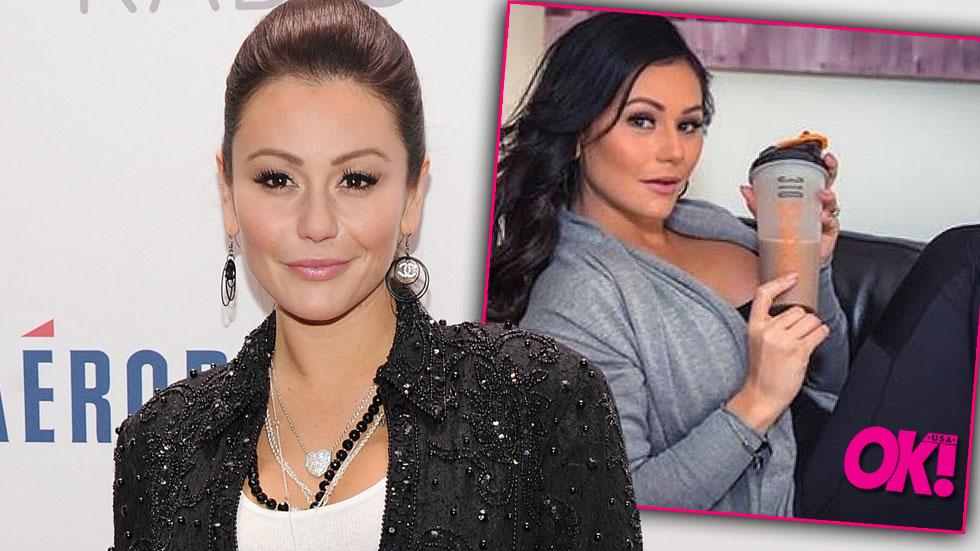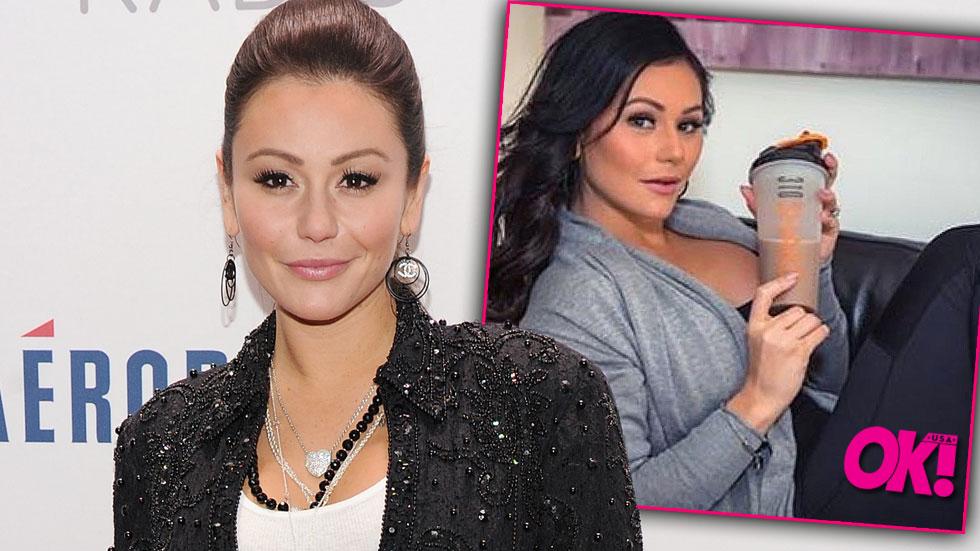 Jenni 'JWoww' Farley is set to welcome her second child with husband Roger Mathews in the spring. Although she indulged in her favorite foods while pregnant with her first child Meilani, she's opting for a healthy meal plan full of veggies, fruits and protein the second time around! But just because she's getting the proper nutrients, doesn't mean she isn't going to cheat every once in awhile! The Moms With Attitude star exclusively dished to OKMagazine.com her daily meal plan that will keep her and her son happy and healthy during her pregnancy!
Article continues below advertisement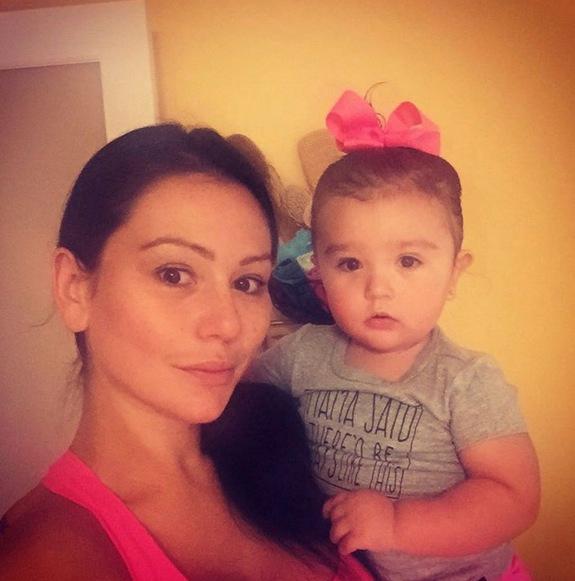 Breakfast: "I usually wake up to Meilani sleeping on top of my face! After she woke up, we both went to the kitchen for breakfast. She's a cereal girl and went straight for her cheerios. I was so tempted to pour myself a bowl, but instead I made myself scrambled eggs with toast and sliced avocado on top. We both decided to have some orange juice to finish off our breakfast."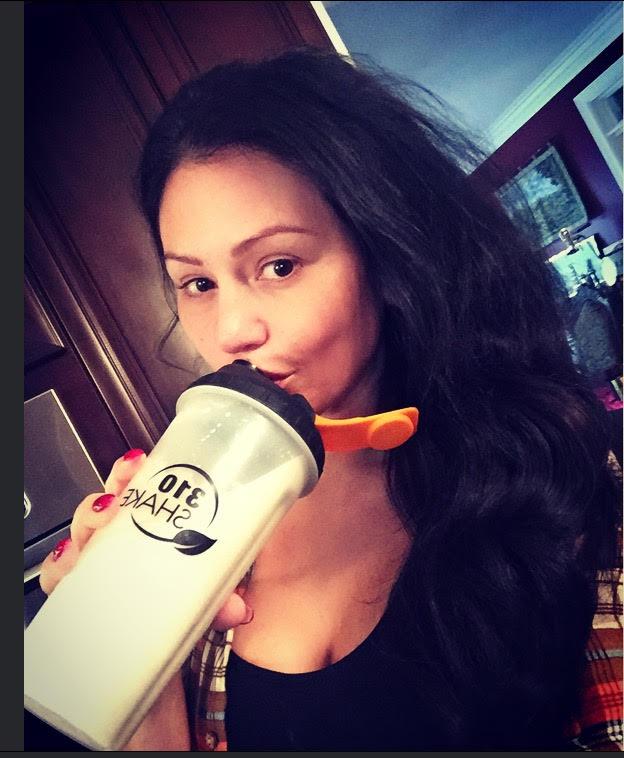 Morning Snack: "Around 9 a.m., I craved peanut butter. I sliced up an apple and got myself a giant spoonful of peanut butter. I can literally eat an entire jar of peanut butter in one sitting!"
Article continues below advertisement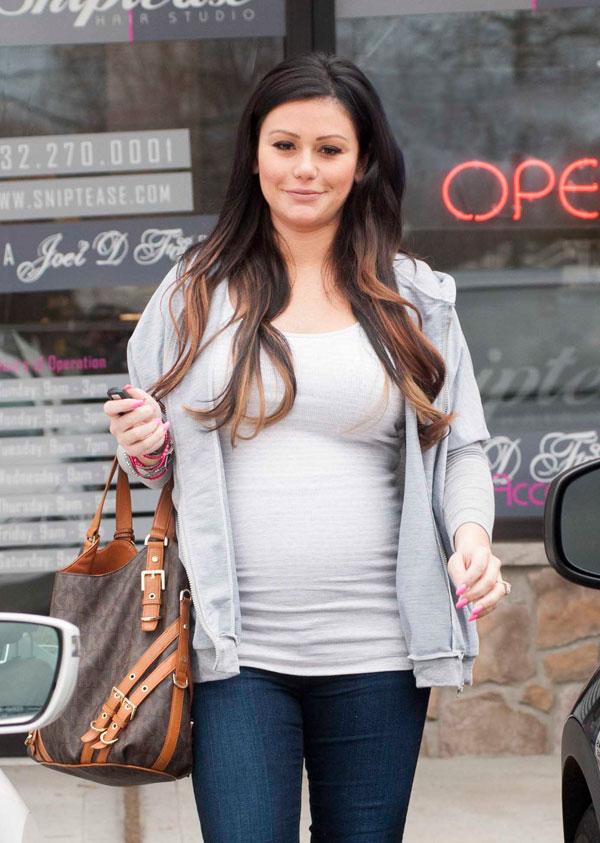 Lunch: "I went to my favorite sandwich shop and got a pesto chicken sandwich on ciabatta bread. It's so filling and I love pesto on everything so it definitely hit the spot! I also got a side of steamed veggies and sweet potato fries because this mama loves her fries!"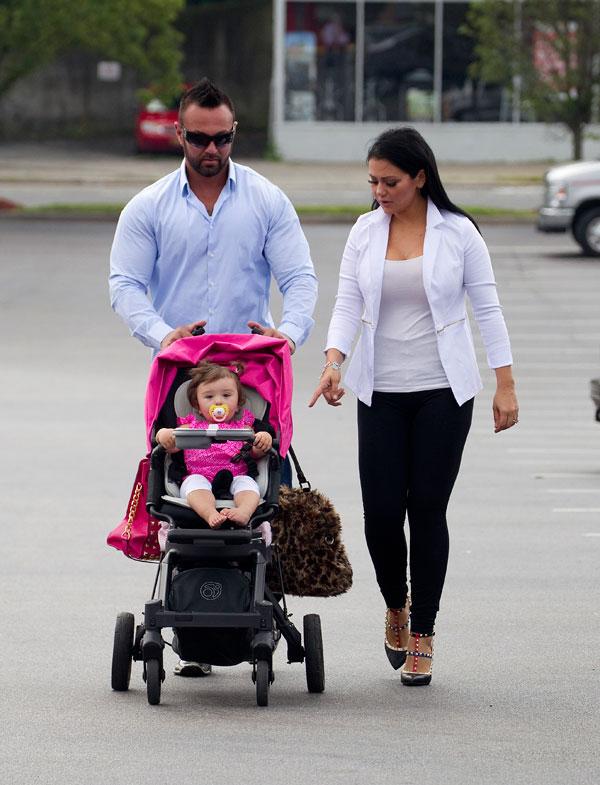 Article continues below advertisement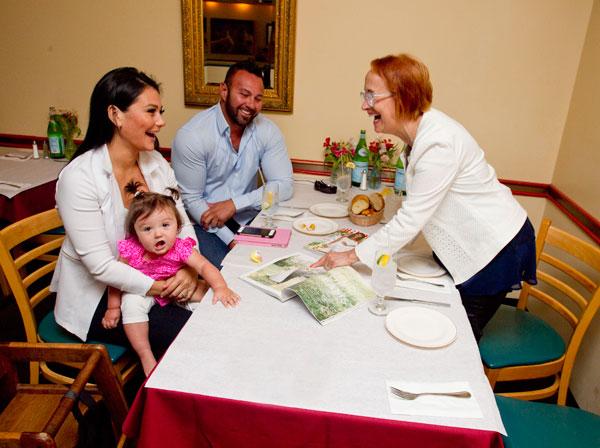 Dinner: "I made my family some grilled chicken with steamed asparagus and mashed potatoes. I also made an amazing salad with lettuce, pears, bleu cheese and walnuts. It was a big hit with Roger! Meilani was all about the mashed potatoes. My kind of girl!"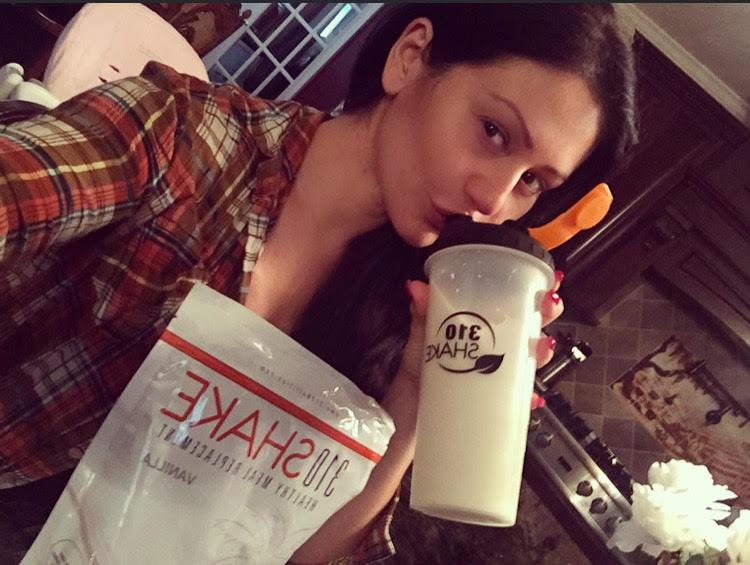 Dessert: "I have been getting the worst sweet tooth! All I want to do is eat an entire chocolate cake with a giant scoop of ice cream on top! Instead I made my favorite chocolate dream smoothie! I mixed a scoop of 310-shake chocolate, 1/2 an avocado, one banana, 1 cup of coconut water and 1/2 cup of ice cubes! It's so good and hits the spot!"