PHOTOS
DAY6 Kicks Off 'Gravity' Tour With Intimate Fan-Driven Show In NYC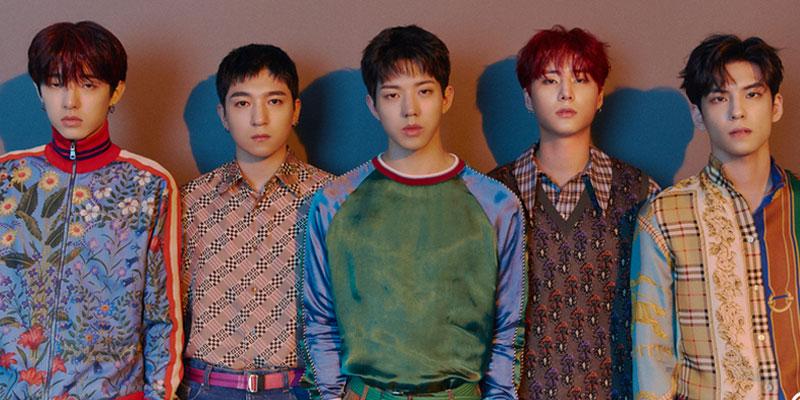 Korean rock group DAY6 is embarking on the 9-date North American leg of their Gravity tour and they kicked off their long-awaited return to the States with an energetic performance in New York City. On Friday, September 13, the 5-piece hit the stage at the Playstation Theater and delivered a show that managed to deliver grandiose stadium show-style energy levels while maintaining the intimate and no-frills casualness of an underground rock show.
Article continues below advertisement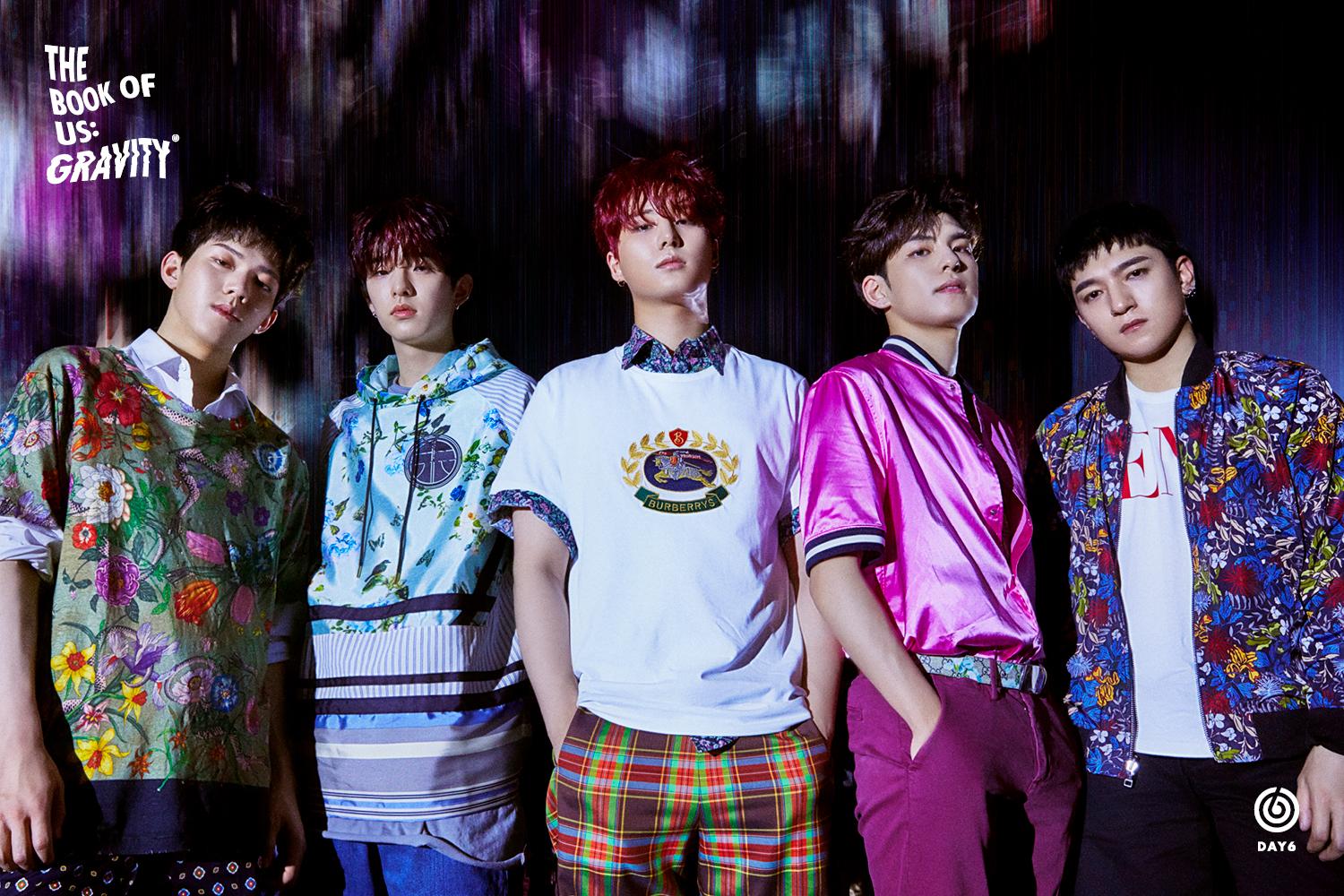 DAY6 is Jae ( guitarist, vocalist and rapper), Sungjin (vocalist and rhythm guitarist), Young K (bassist, rapper and vocalist), Wonpil (keyboards and vocalist), and Dowoon (drummer) and though the group is still riding the high of their first number one win for July's The Book Of Us: Gravity, their success hasn't changed them.
In an interview with OKMagazine.com, the group explained that though more formal recognition was welcome and affirming, they haven't allowed it to affect them musically. "The awards and recognition were energizing and reassuring but they did not change our approach or thinking process to music in anyway," they said.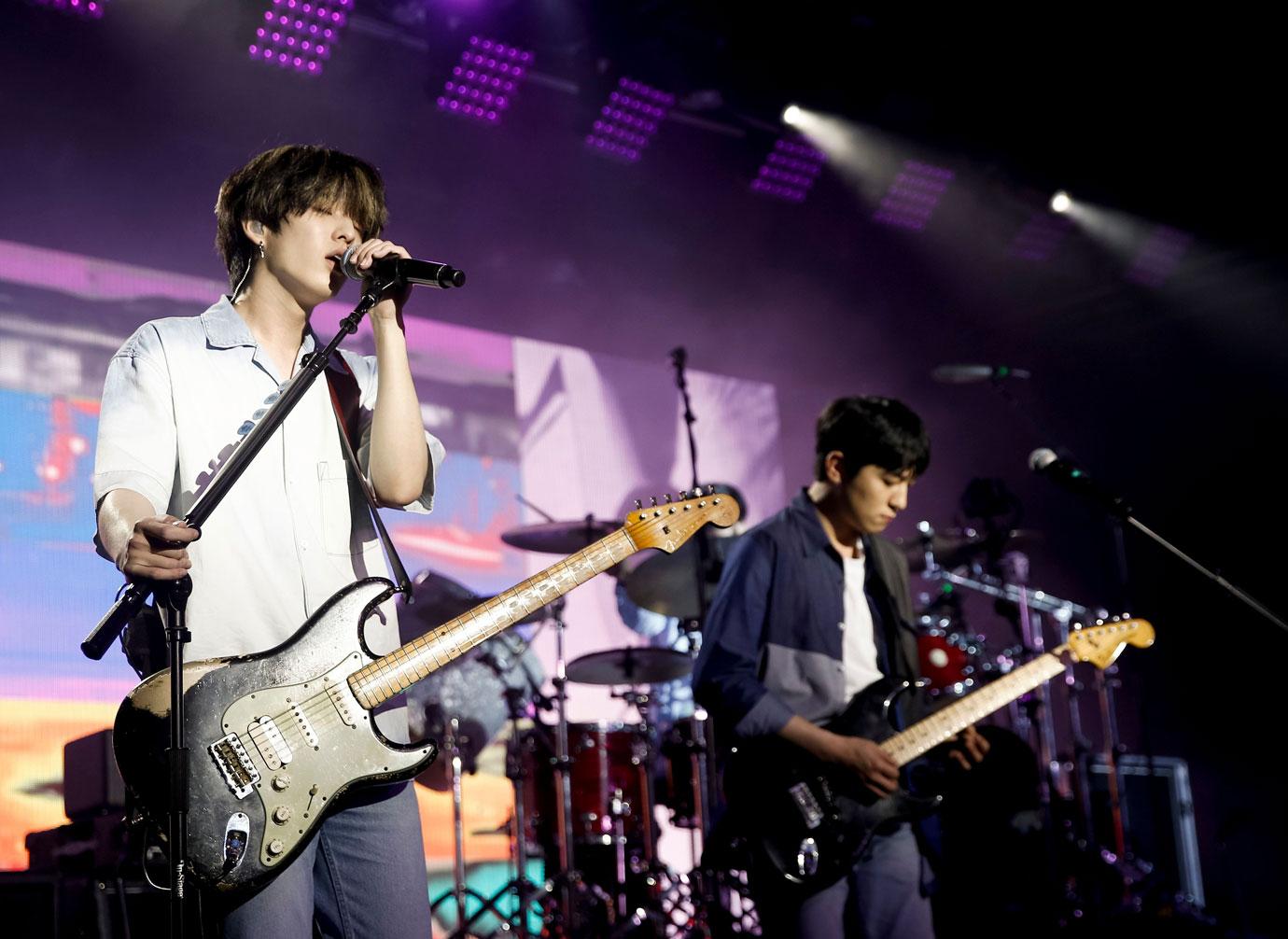 The group remains just as down to earth as ever and the theme of the night — "gravity" and the strong force of the connection to their fanbase My Day — was highlighted from the beginning of their set to the end.
Article continues below advertisement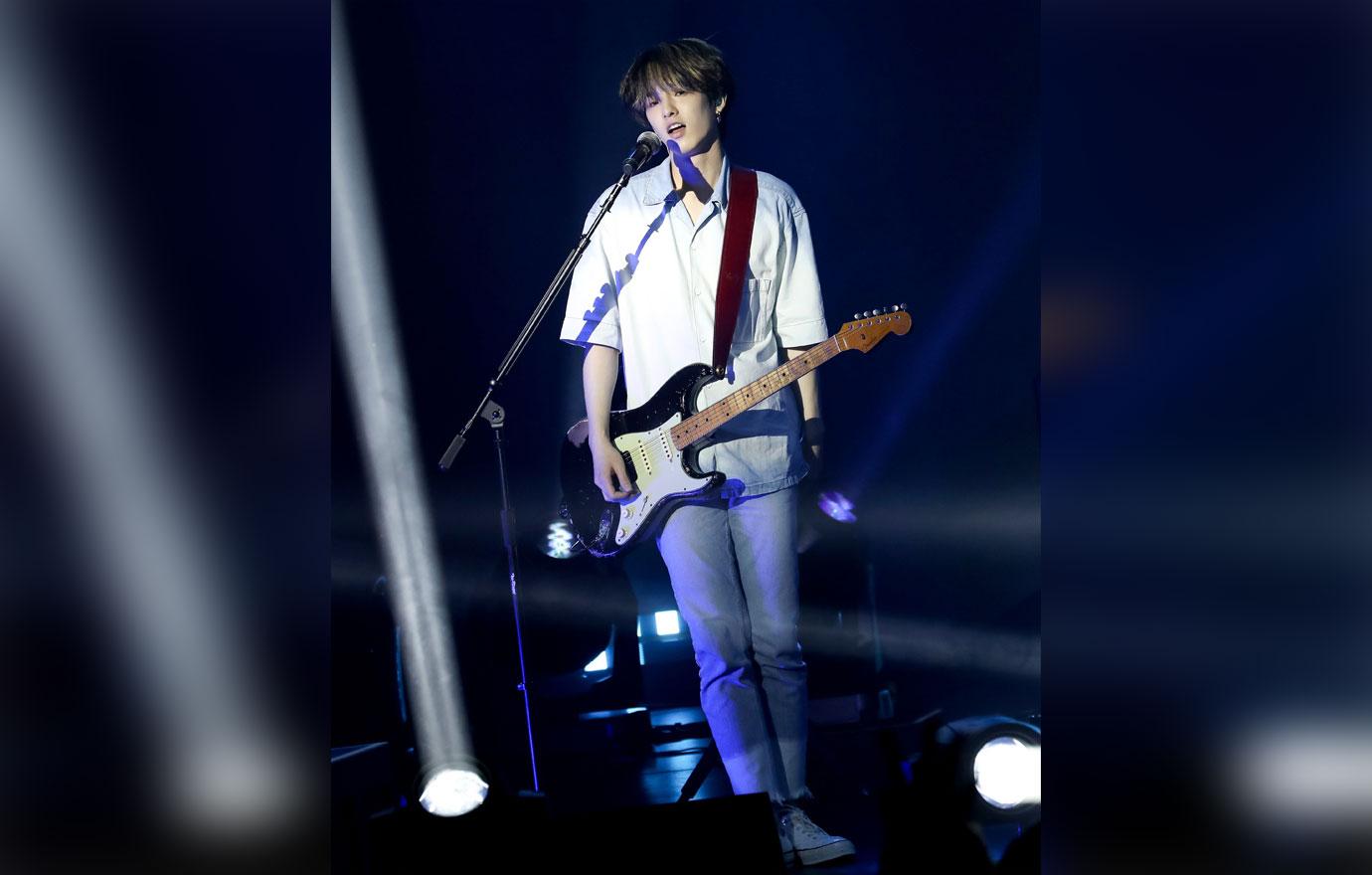 Early on in the show, Jae, 27, explained to the crowd that their setlist was meticulously crafted. Not only did they add songs suggested by My Day, but the set was also filled with their more high impact songs in an effort to make their time on stage as "concert-fuelled" as possible. "The connection between My Days and DAY6 were further established during these shows," the group explained. "Our trust for one another to lead one another through a set was made solid.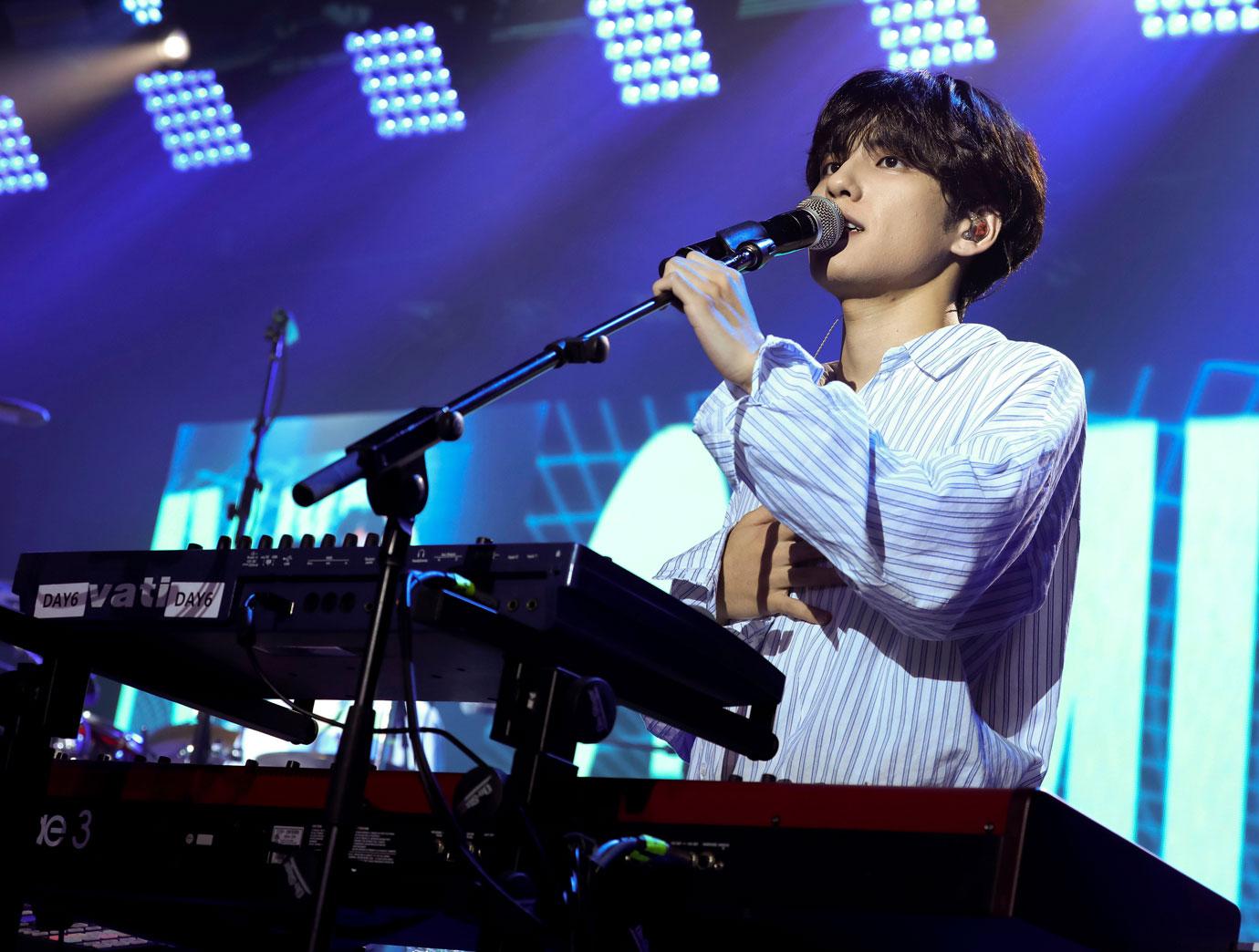 The JYP Entertainment-signed band fed on the passion and enthusiasm of their fans and delivered their first five songs back to back with no breaks in between. They kept up that same explosive pace for a unique set that was divided into multiple parts.
The first summit of the show came during the middle of the show when the group blended a bit of old with a dash of new. In addition to playing their songs "Time Of Our Life," "Wanna Go Back" and "For Me," from The Book Of Us: Gravity, they also made time for a few oldies. With Wonpil, 25, at the helm, the group launched in a mashup of old school faves like "Blood" and "Like That Sun" with covers of "Shape of You" by Ed Sheeran and "Get Lucky" by Daft Punk.
Article continues below advertisement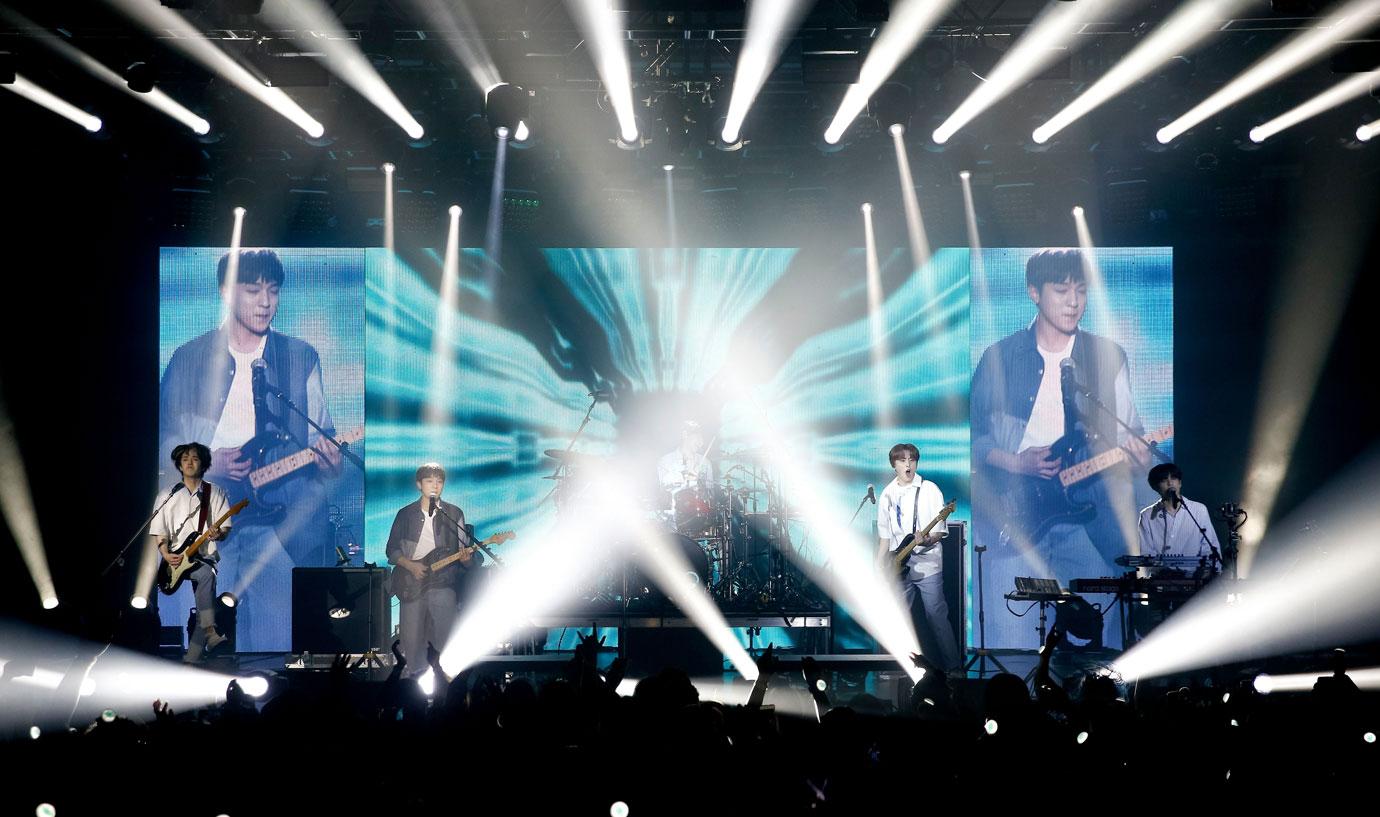 Though the group didn't stop to talk to the crowd too much, whenever Jae did address the venue, his relaxed tone and often hilarious observations made the experience feel less like a lofty, distanced and untouchable stadium concert and more up close and personal. It felt less like a performance from a group signed to one of the "Big Three" K-pop companies and more like the attendee walked into a local punk show at their favorite hometown bar with a headlining band made up of all their closest friends.
At one point, Jae took the mic and pointed out, "Someone's holding up a sign that says 'Jae, we'll catch you.' We'll see...." When the crowd cheered him on, clearly supporting a well-executed stage dive, he jokingly added, "We'll see doesn't mean 'yes'...it means 'We'll see.'"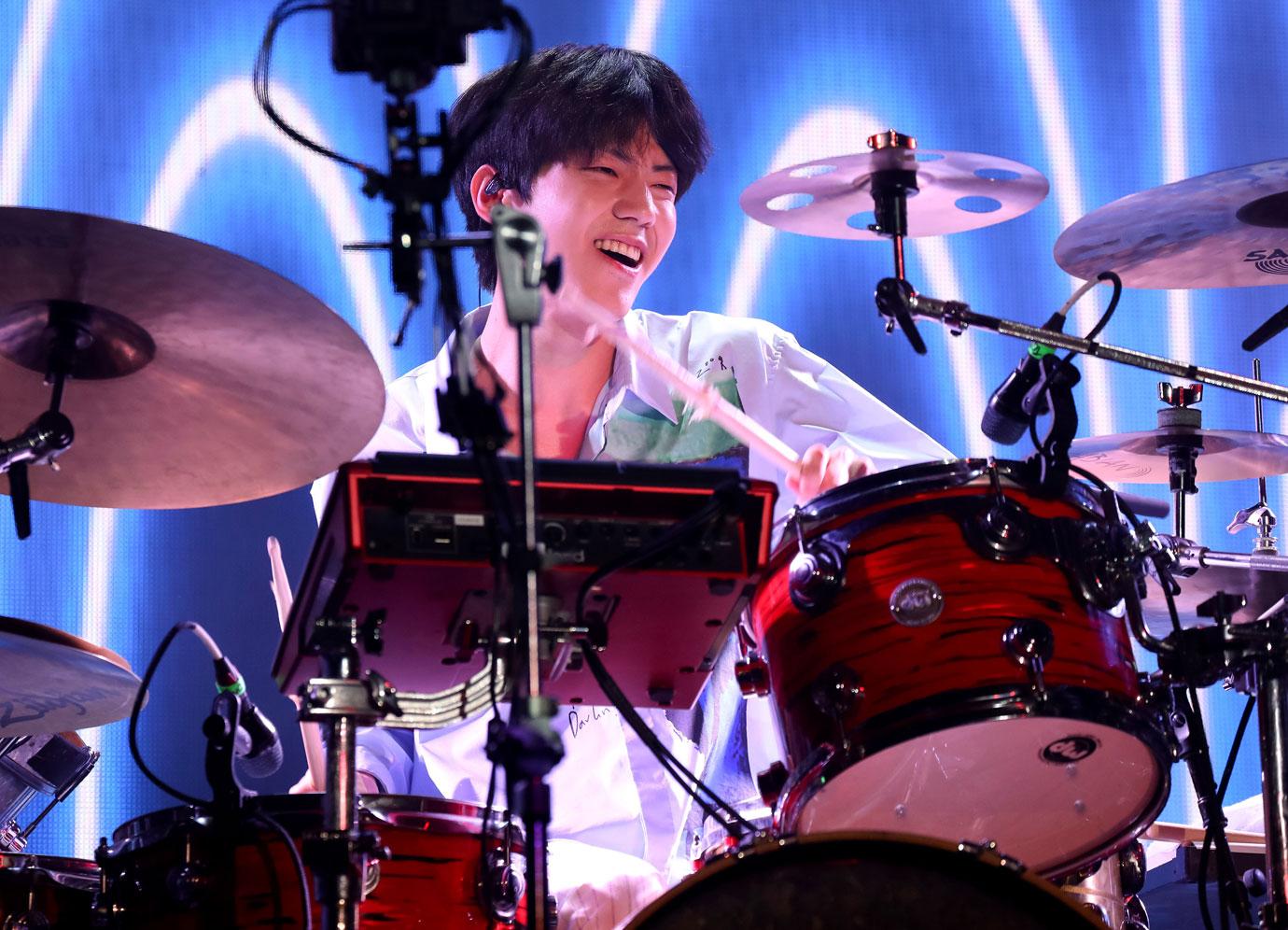 The easy banter and connection between DAY6 and My Day got stronger as the show progressed and the mutual love and respect reached its second apex of the night during an emotional rendition of the song "Congratulations." The band explained that for that performance they wanted fans to take the reins. "We wanted to hear your voices," Jae explained. "So we're going to be your instrumental real quick for a song if that's okay, and you guys can sing along. We want to hear those voices."
Article continues below advertisement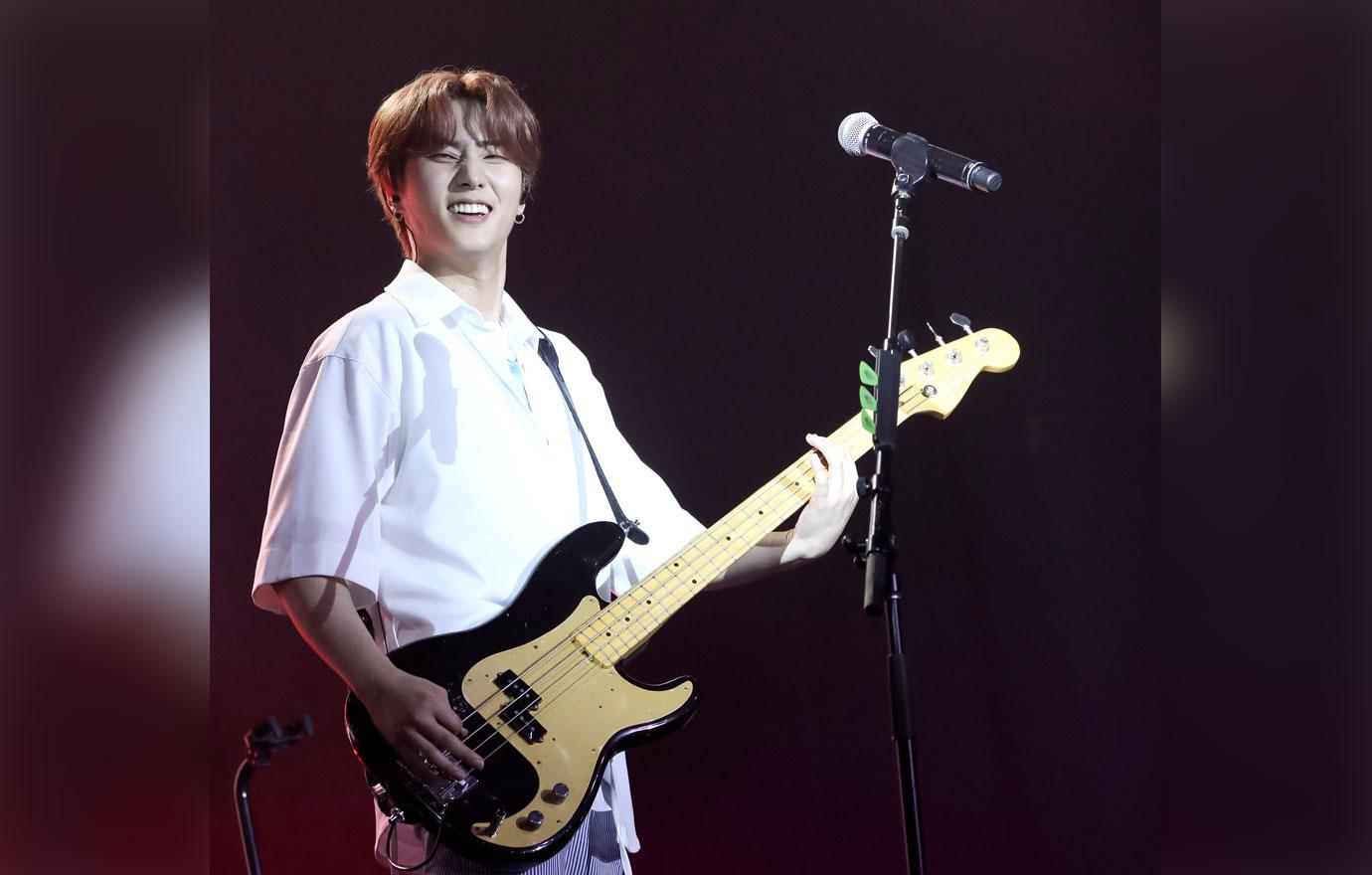 During the ending ment the band's on stage acknowledgments, the group got a chance to reflect on their night. Young K used his time in the spotlight to stress the importance of living in the moment. "I think It's okay to not have specific goals," he told the diverse audience. "They say you need it, but honestly, I don't have one right now. Before my debut, when I was a trainee, I wanted to be a singer. I wanted to debut. And when I debuted, I wanted to be on big stages and have great performances. But after four years, thanks to you guys, DAY6 actually have been on big stages and have had great times, great performances, thanks to you."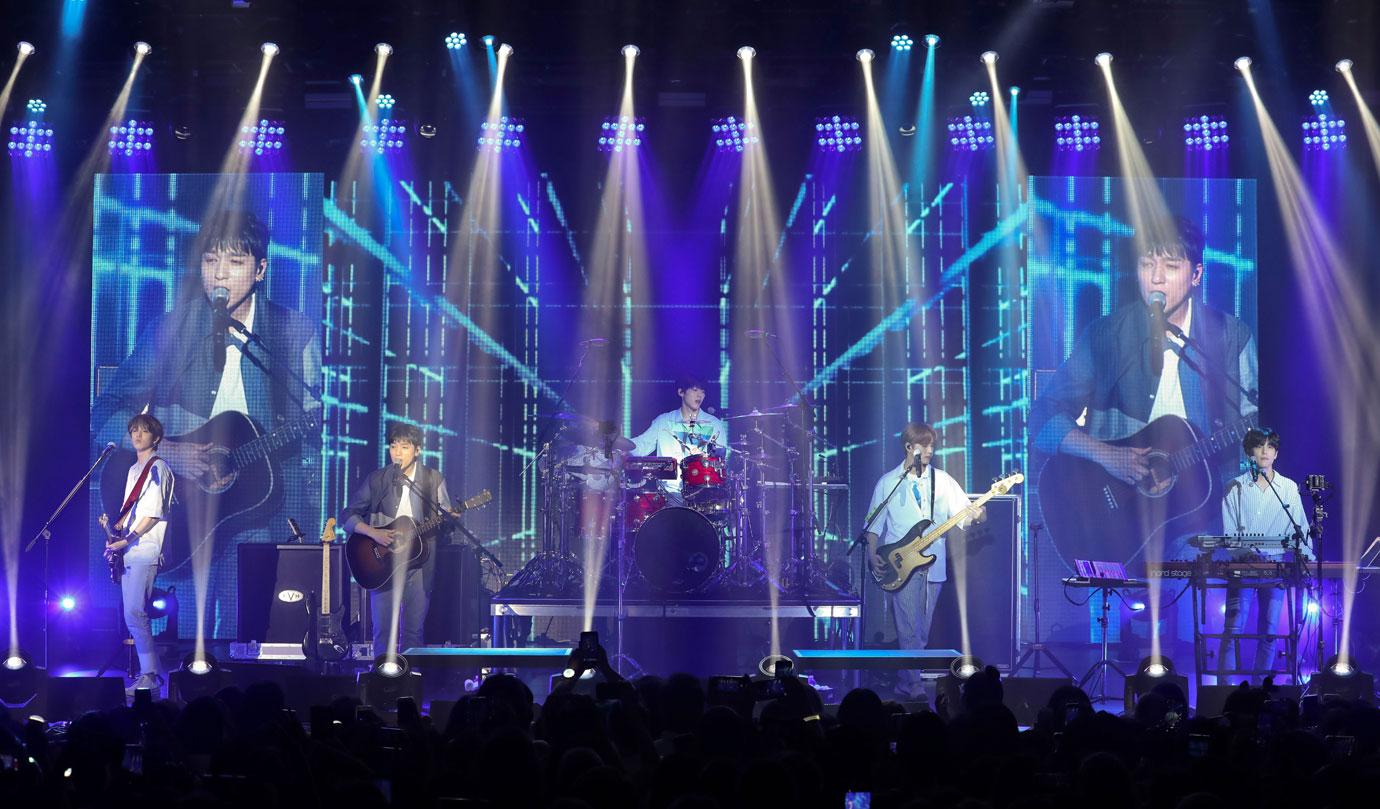 "So what's my next move?' Honestly, other than being healthy, being happy, having a great time with DAY6 and My Days, I can't think of any," he said before adding, "I honestly just want to enjoy every moment. And today, I enjoyed it."
Article continues below advertisement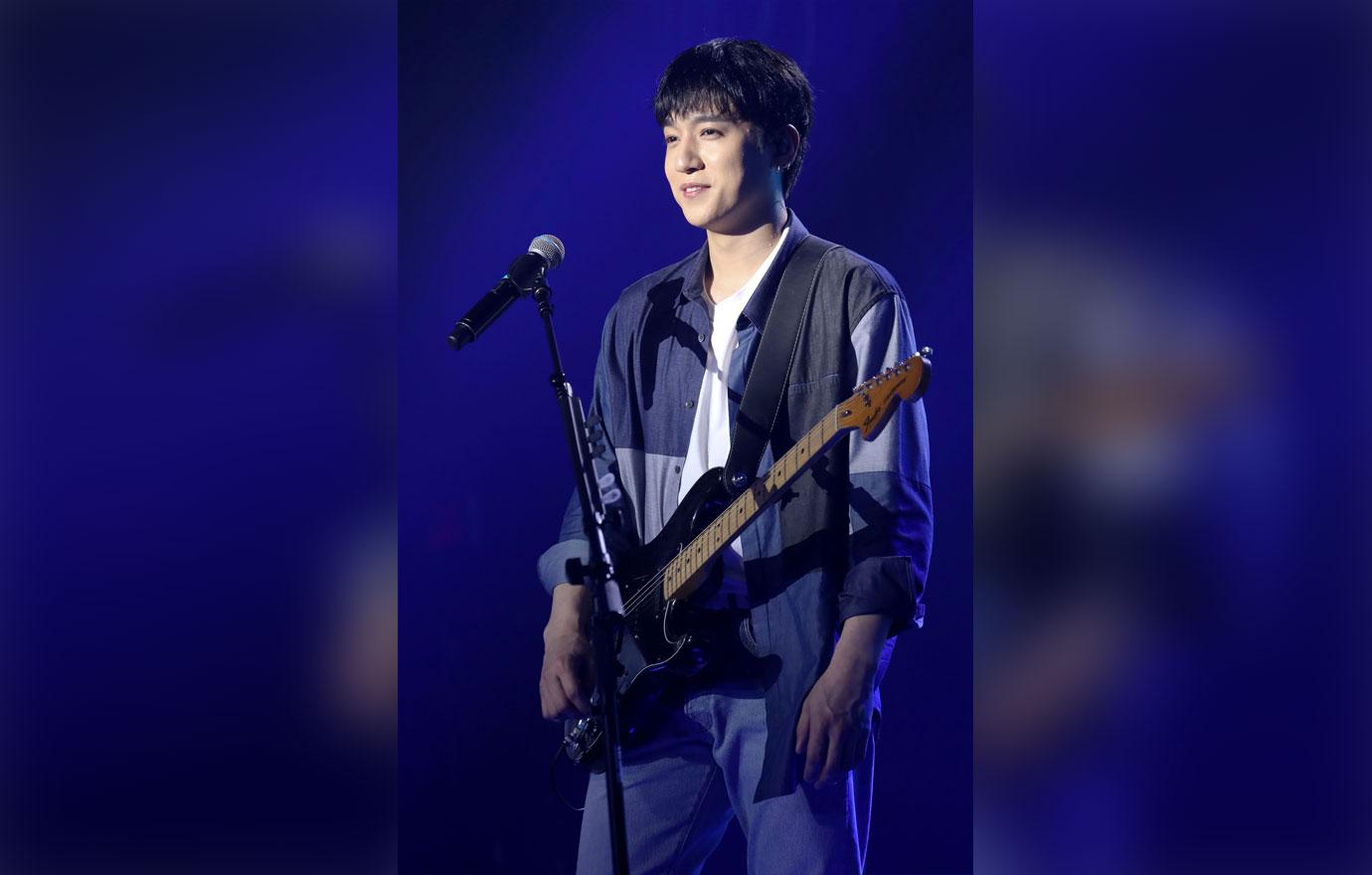 "If you think of our concert in New York City tonight as a puzzle," Sungjin, 26, said during his ment. "Then each and every one of you is a piece of that puzzle. If a single one of you had been missing tonight, then our concert would have been incomplete. And we wouldn't have been able to put on the show. That's how important all of you are. You all deserve so much love. So love yourselves."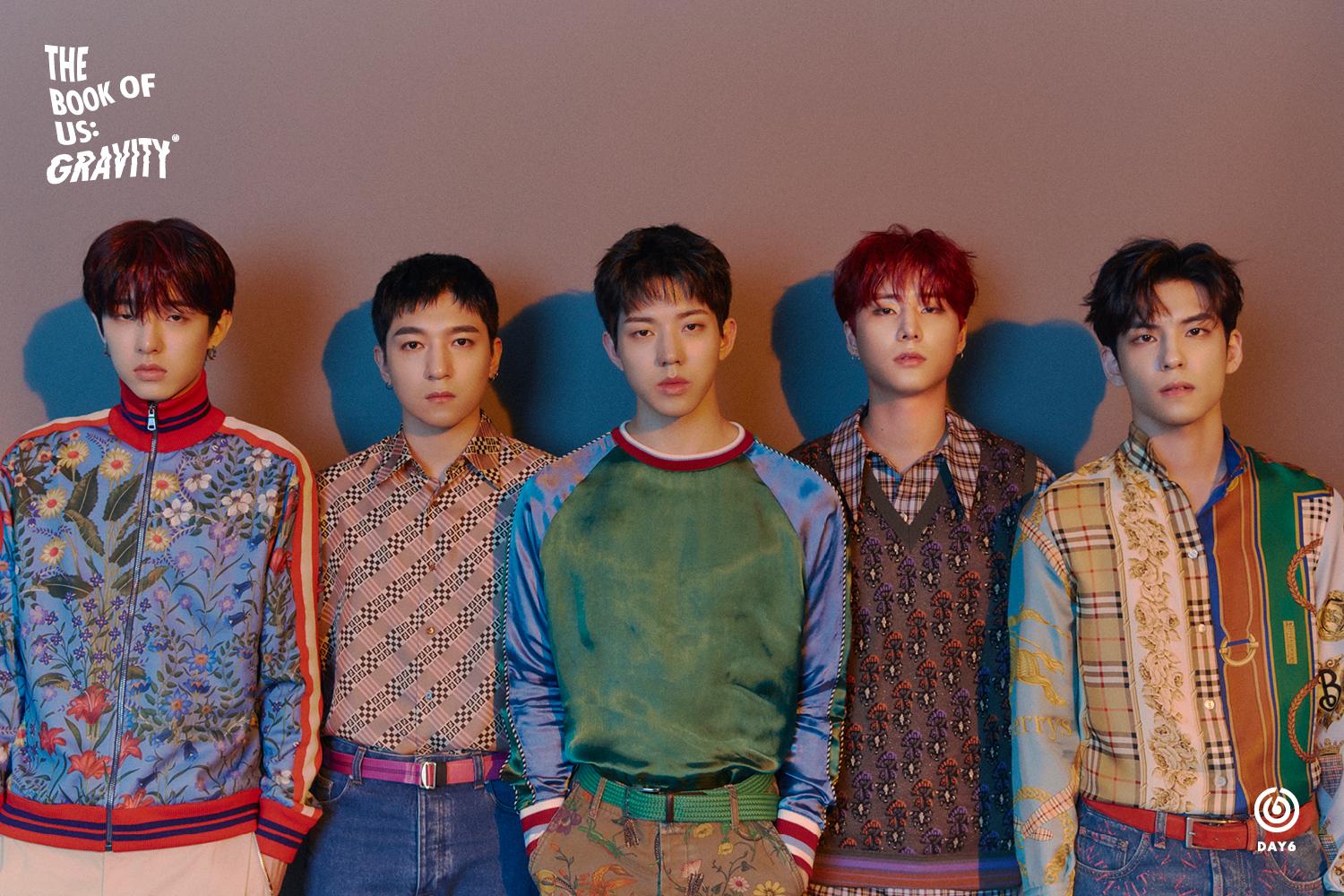 The group has 6 more stops on the North America leg of the tour — Boston, Miami, Dallas, Chicago, San Francisco and Los Angeles. And as for touring, in addition to being the perfect outlet for Day6 to continued solidifying their connection with the fans, they also treat their time on the road as a learning experience. "Touring's always great," they said. "It just feels like we're getting a fresh perspective in foreign places, as well as getting inspiration for our future projects."