PHOTOS
Back Together! Kailyn Reunites With Baby Daddy Chris After He BEGS To See Their Son
Teen Mom fans did not see this coming! Kailyn Lowry and her third baby daddy, Chris Lopez, reunited shortly after he took to Twitter and begged to see their one son together, 1-month old Baby Lo.
Article continues below advertisement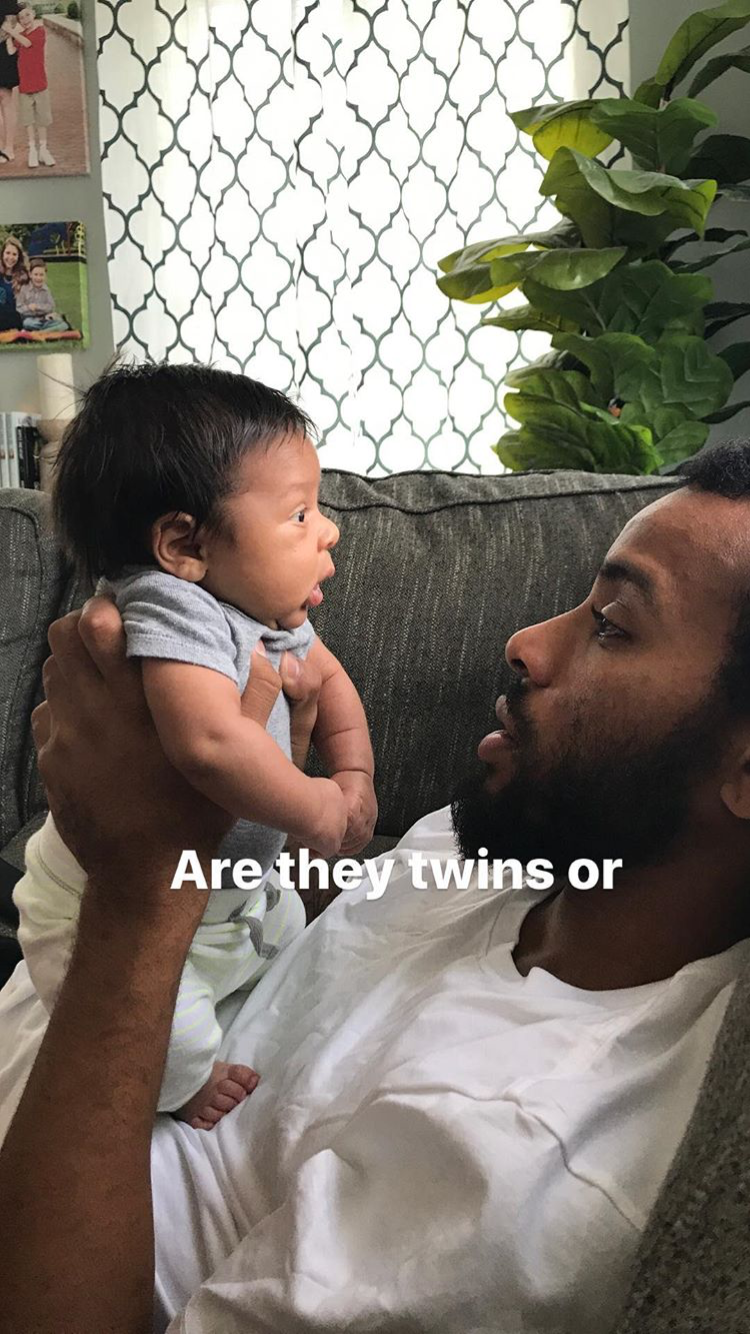 "Are they twins or...," the reality star captioned the photo of the father-son duo.
Recently, Kail's baby daddy tweeted, "I just want my son," which sent fans into a frenzy.
Article continues below advertisement
Lopez was quick to clarify the rumors that he hasn't seen his son tweeting, "Seen my lil man almost everyday."
In an exclusive interview with RadarOnline.com, Kail also said that Chris has seen his son almost everyday and co-parenting has been going "good." "We're still trying to figure out what works for us," she added.
Article continues below advertisement
Kail and Chris welcomed their first child together in early August. They have not named him yet, so they have been calling him Baby Lo!
Shortly after Baby Lo's arrival, Kail was hopeful about Chris' role in their son's life. At the time, she said he was being "as supportive as he can."
Article continues below advertisement
"He does the best to his ability even though it doesn't necessarily meet the standards of what everyone else expects of him," she said. "I think people need to keep that in mind."
What do you think of Kail and Chris' relationship? Let us know your thoughts in the comments section!