PHOTOS
'I'm Crying!' Kailyn Lowry Tells Her Insane & Very 'Graphic' Birth Story With Baby Lo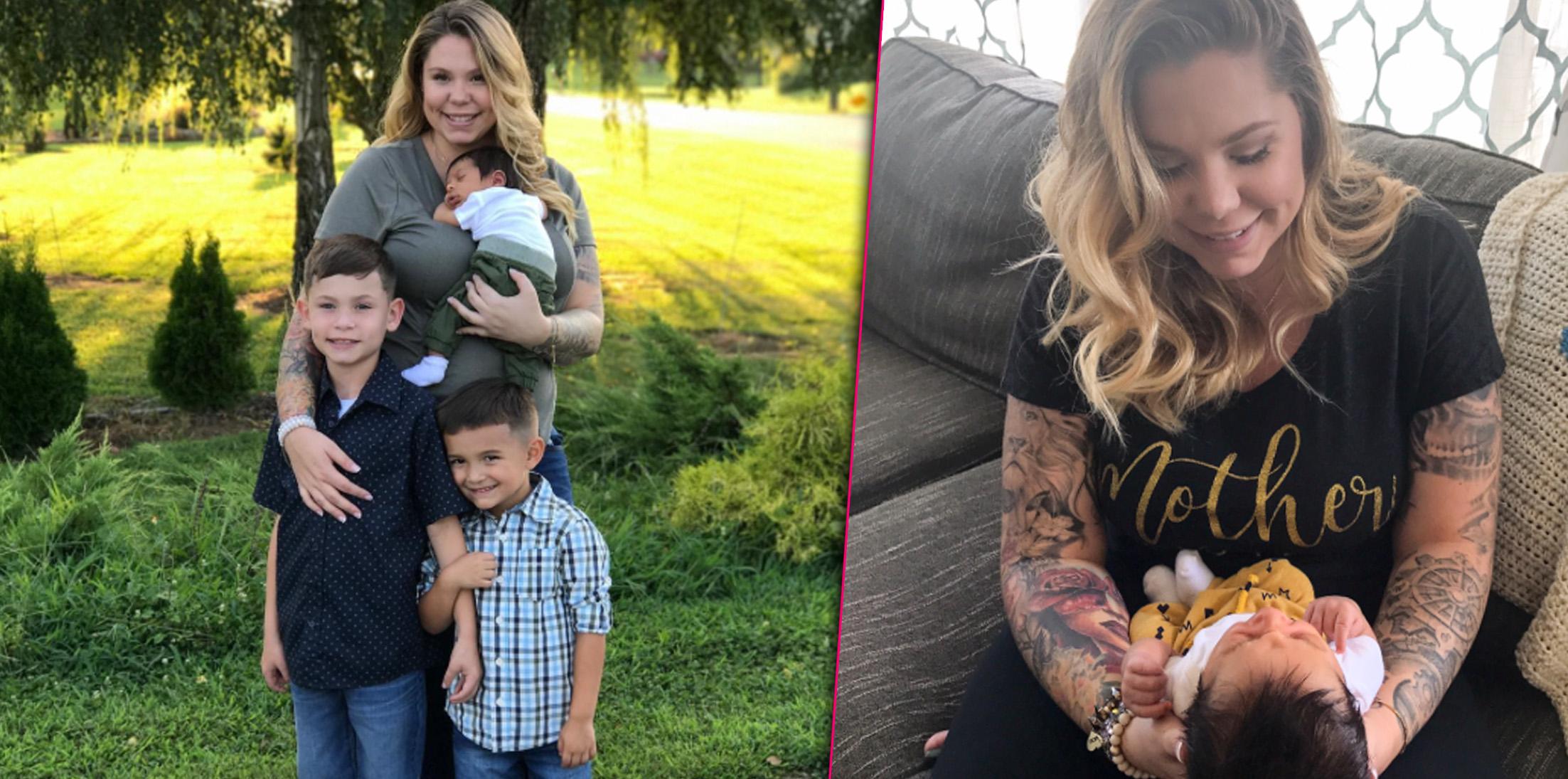 Kailyn Lowry and her chaos! The Teen Mom 2 star shared her crazy, dramatic, and VERY graphic birth story for her third child, Baby Lo! She welcomed her third in early August, but her first with her ex-boyfriend and third baby daddy, Chris Lopez.
Article continues below advertisement
She wrote on her blog, kaillowry.com, "You guys! I debated writing this post because there are obviously graphic details, lol but also because I don't know if I could ever convey what the night actually looked like. Let me start off by saying, both Isaac and Lincoln had pretty long labors. Isaac's at 13 hours and Lincoln's at 16 hours. The doctors (among others) always said after the first child, labors are generally shorter and get easier. But with my history being second was longer and harder, in my head I was predicted labor with Baby Lo would be at least 10 hours... so long but shorter than the other two."
"I had some friends over the night I went into labor... made dinner, played cards then sat on the couch to watch the Crossfit games. Around 1 am I literally FELT AND HEARD a noise... ," she wrote, which she then warned viewers for graphic details to come!
Article continues below advertisement
A few minutes after she calls Chris to let him know what's happening, her water breaks! She wrote, "Get to the top of my stairs, thinking ok I should shower and try to take a nap (at 1:30 am, LOL) in case I'm gonna go into labor. Water starts breaking at the top of my stairs and contractions are instantly 3 mins apart... consistently. I get out of the shower and the rest of my water smacks on the floor........ cool." She added, "I call Chris tell him my water broke and meet me at the hospital."
Kail, Chris, and a few of her friends get into the car and head to the hospital and blew 3 red lights on the way there! "My friend Rachel is in the back seat for moral support and is looking both ways while we run 3 red lights. So it's 2:24 AM and I'm like omg I have to push. So if we get pulled over right now, I'm basically giving birth in the car. I get to the hospital at 2:45 AM. I can barely sign my name on the papers... they're struggling to get the IV in, I'm 6 cm... I'm begging for pain meds but the paperwork isn't done... minutes later the IV is in and I'm 'Ok now can I please have pain meds?'," she penned.
Article continues below advertisement
"All the sudden I feel my body almost like curl up into a ball and then I turned into super saiyan, as Chris said, and like sprawl out, arch my back and the nurses are yelling now chin to chest and baby was out after 2 pushes. 3 am on the dot. I look at Chris and it's like he was STILL while everything else was moving in fast motion around him. They put baby on my chest and ask "do you want to know what you had?" I'm in tears, and say yes!," Kail wrote. "'IT'S A BOY!' I'm crying. I cannot believe how much hair he has. Literally everything, from start to finish was 2 hours. Meanwhile, I realize, my doctor never made it to the hospital in time. So gets there in time to deliver my placenta."
The baby boy was born early August and has yet to be named yet!
What do you think Kail will name her son? Let us know your thoughts in the comments section!