PHOTOS
Jenelle Evans SLAMS Enemy Kailyn Lowry After Child Abuse Claims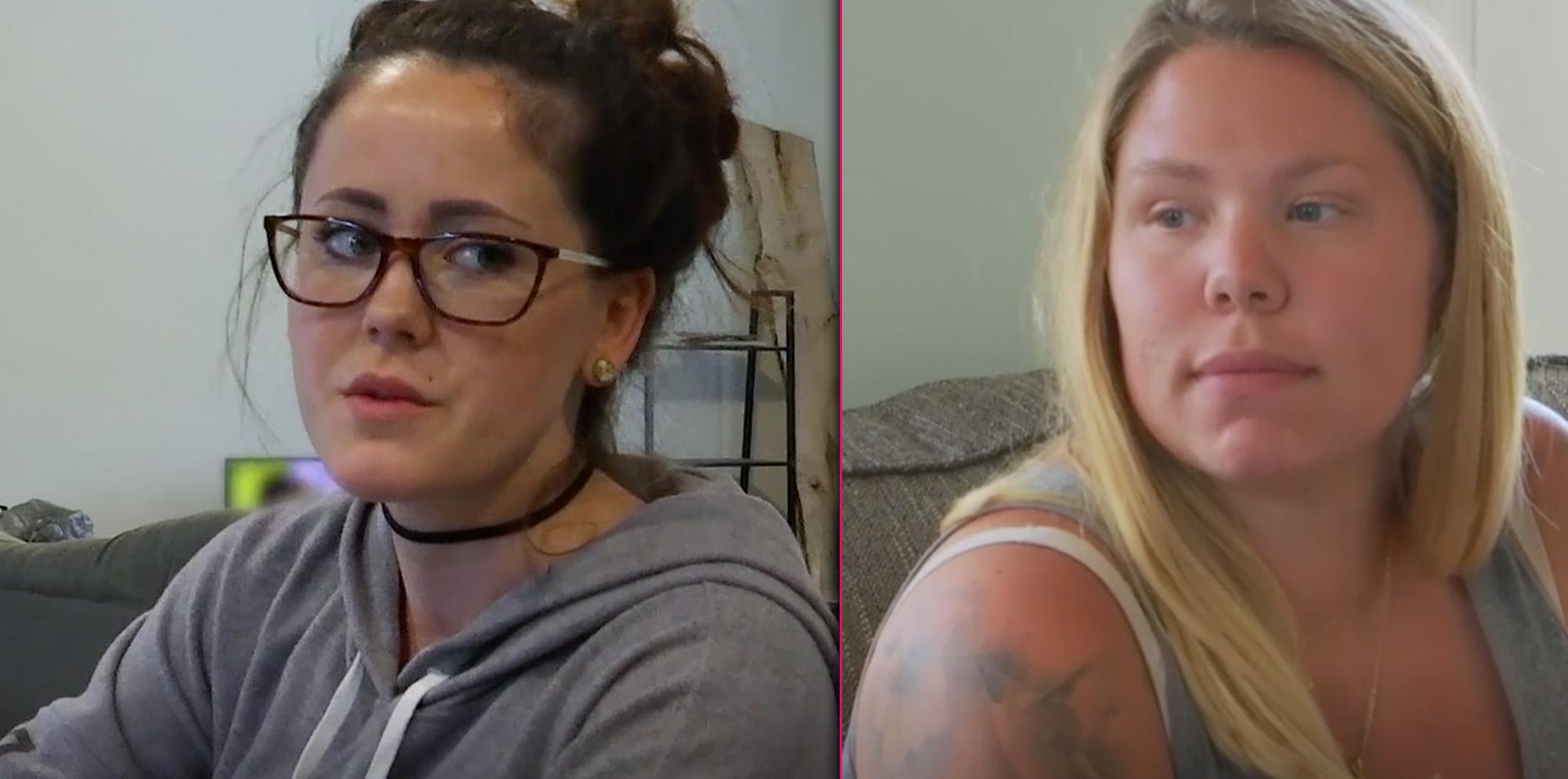 Article continues below advertisement
After last week's episode, Jenelle threatened to quit Teen Mom 2 over the editing. As seen on the show, Jenelle and her now husband, David Eason, had an explosive fight that caused them to reschedule their "save the date" photo shoot. The following day, David denied that the two argued. The two proceeded with the photo shoot but were disrupted by Jenelle's son, Kaiser. The 3-year-old cried, "feed me" during the scene. Fans accused the couple of child abuse over social media after the controversial scene aired.
Kailyn took to Twitter to comment on a GIF from the scene of Kaiser crying writing, "There's nothing funny about this."
Article continues below advertisement
"Jenelle texted Kail and told her she shouldn't be making 'b***h a** comments' about on her life unless she knows the full story," a source close to Kailyn told Radar. "She complained about coming under fire on social media for not feeding her son."
Jenelle allegedly told Kail that she shouldn't speak to her when they go to the reunion. "She told Kail that she hasn't filmed and doesn't plan on it because of girls like her on the show," the insider said.
Article continues below advertisement
When the source explained that Kail then tried to end the conversation by telling her to have a nice day, Jenelle fired back, "You too you b***h."
In an Instagram post, Jenelle announced that she is threatening to quit the MTV series after the controversial scene aired. "Yes, me and David have our ups and downs but yesterday's episode was uncalled for," she wrote. "Because David didn't feel like explaining another argument or drama on camera they make it look as if David is hiding some weird a** s**t from the public as if he was hurting me in some way?!"
Article continues below advertisement
She continued, "I have decided after this season I'm probably calling it quits for filming this show. It's not healthy for us anymore, just harming us mentally. They treat all of us as if we are in a freak show and in cages. WE aren't human beings to @mtv what-so-ever. Once they treat me with respect I'll be back, if they don't I'll be happy with the life I've got."
Are you team Kail or team Jenelle? Let us know in the comments section!