PHOTOS
Kailyn Lowry Tells All On 'Chaos' With Three Kids: 'I Can't Get My Life Together!'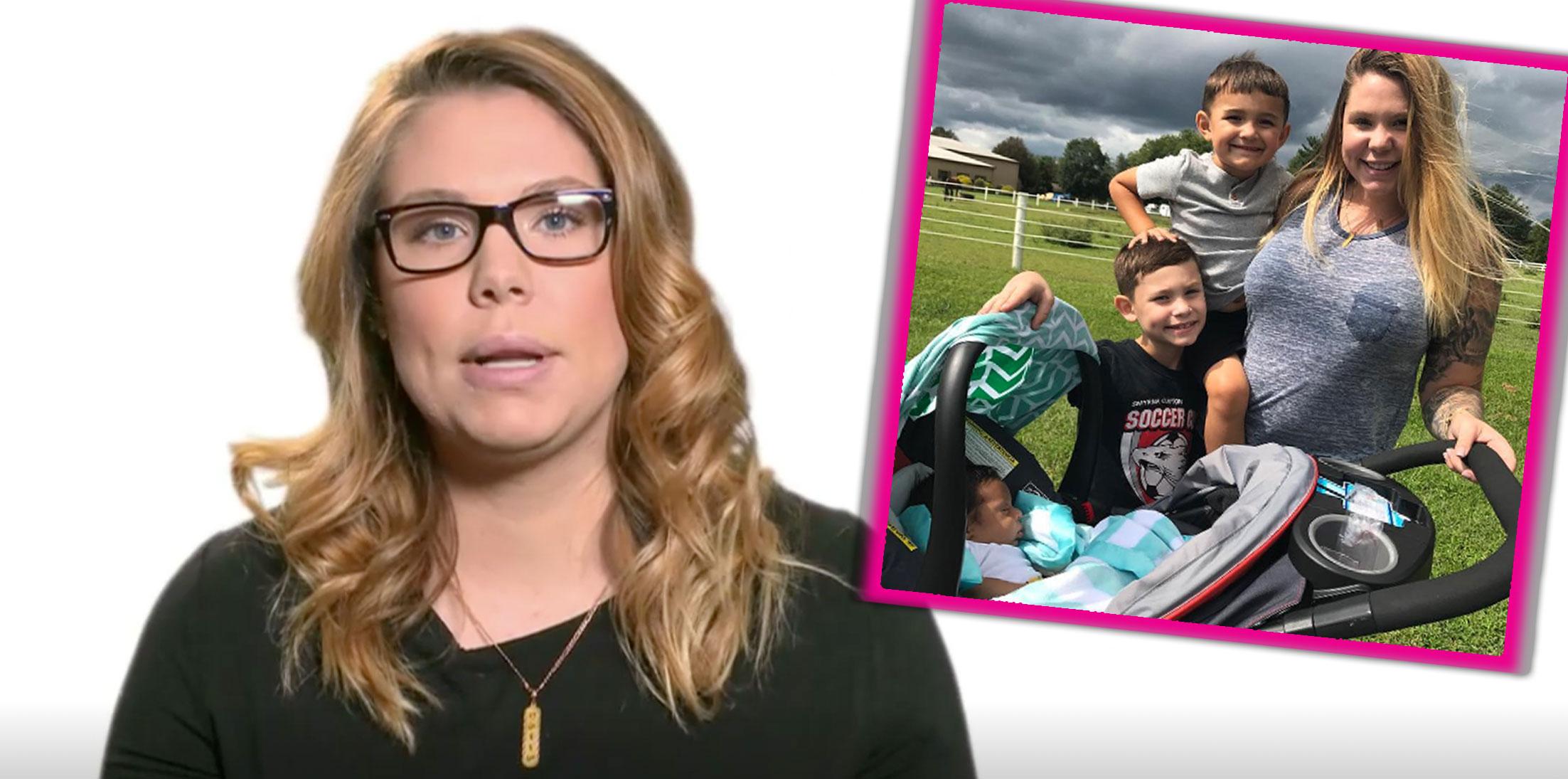 Kailyn Lowry is doing the best she can to raise three boys, but even the strongest moms need a little help sometimes! While trying to get her sons out the door yesterday, the Teen Mom 2 star, 25, revealed she almost reached her breaking point as she tried to control the "chaos" of handling a newborn and her two young kids, Isaac and Lincoln. Things got so bad that Kail had to enlist the help of not one but TWO baby daddies! Click through to find out how both Javi Marroquin and came to Kail's rescue!
Article continues below advertisement
"If y'all knew the chaos that just went down when I was picking up isaac at jo and vee's where are the cameras for the good stuff," Kail tweeted.
Fans wondered if something bad went down between Kail and her baby daddy Jo and his wife Vee, but Kail quickly cleared up any speculation and revealed it was just the perfect storm of the ugly side of parenting!
Article continues below advertisement
"Omg you guys it wasn't a fight. It was chaos with the kids! Crying, poop, spit up... the whole 9," Kail tweeted.
"Thankful jo and Javi are neighbors for times like this a little dysfunctional & non traditional but we're all trying to make it work," she continued, revealing that even her ex Javi was enlisted to help save the day!
Article continues below advertisement
"baby Lo is now in an outfit too big for him & I'm taking the big kids to jiu Jitsu with baby puke on me! Happy hump day everybody!!!!" Kail added, before correcting herself, "And today is thursday.... not hump day lmaoooo so that sums it up."
"Can't get my life together," she added. As OK! readers know, Kail gave birth to her third son Baby Lo just one month ago, and she's been struggling to co-parent her second child Lincoln with her ex-husband Javi. But judging by Kail's tweets, she's handling the situation the best she can — even if it does get a little messy from time to time!
Are you surprised Jo and Javi came together to help Kail and the boys? Sound off in the comments below!