PHOTOS
'Teen Mom 2' War! Inside Kailyn Lowry & Jenelle Evans' Explosive Feud Over The Pregnancy Diss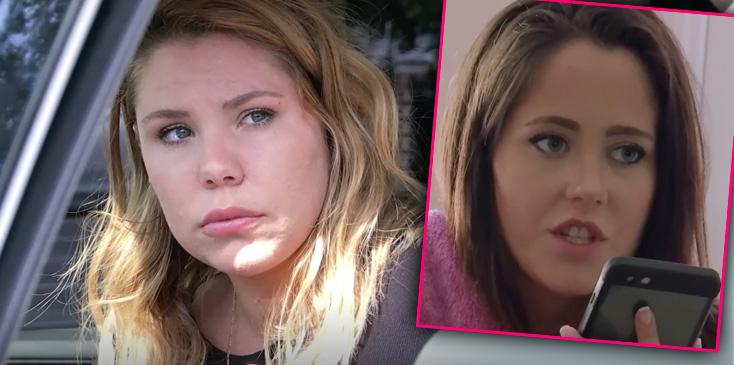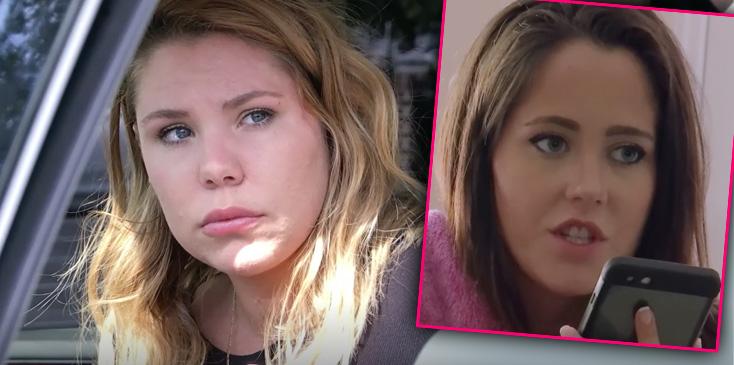 Another Teen Mom 2 feud to add to the list! After the live after show, more drama between Kailyn Lowry and Jenelle Evans broke out over a MAJOR pregnancy diss!
Article continues below advertisement
During the live after-show, Kail discussed her pregnancy for the first time in public, however, she blamed her co-star for letting the news slip!
"Jenelle tweeted something that she heard from the crew before I announced it. I wasn't planning to announce it that way. I was going to let the rumors simmer down. I didn't get to do it that way I wanted. We haven't always been on good terms. I don't know if she did it to be a smart a**," Kail said.
Article continues below advertisement
However, Jenelle wasn't having it! She tweeted, and then deleted, "actually Javi announced it." Yikes!
And Javi wasn't going to sit back! He quickly denied it, tweeting, "If I wanted to leak it I would've done it weeks ago when her friends came to me and told me everything! Don't bring me into it."
Article continues below advertisement
Despite the pregnancy diss drama, Jenelle revealed in an exclusive interview with RadarOnline.com, "She apologized because it wasn't me, it was Javi."
RadarOnline.com was the first to break the Kail pregnancy news.
What do you think of the pregnancy drama? Let us know your thoughts in the comments section!