PHOTOS
Big Bang Theory's Kaley Cuoco Is the Most Dedicated Celebrity Yogi We Know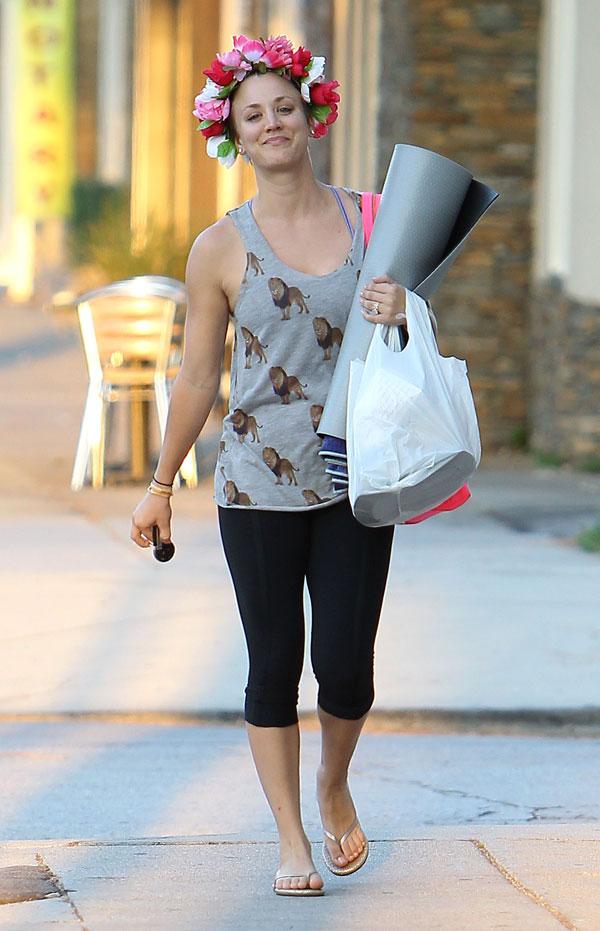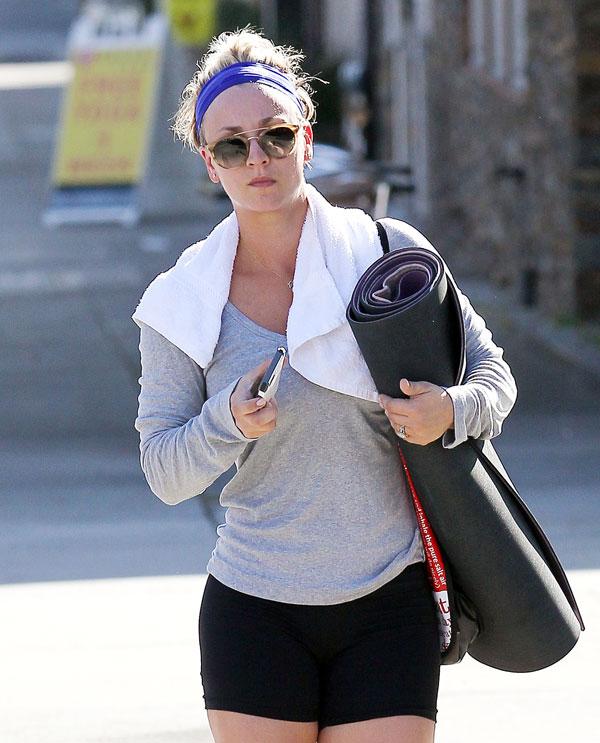 Instagram might have us informed on dinner decisions, hair and makeup choices, and puppy selfies, but we can thank the paparazzi for documenting Kaley's dedicated yoga-packed lifestyle.
This girl is seen leaving or going to a yoga class basically every single day, and her workout wardrobe never lacks. Not only that, but her commitment to the powerful art of yoga explains that hot bod and cheery personality.
Click through to see what we assume is just a handful of times that Kaley said yes to yoga and maybe a Namaste.
Article continues below advertisement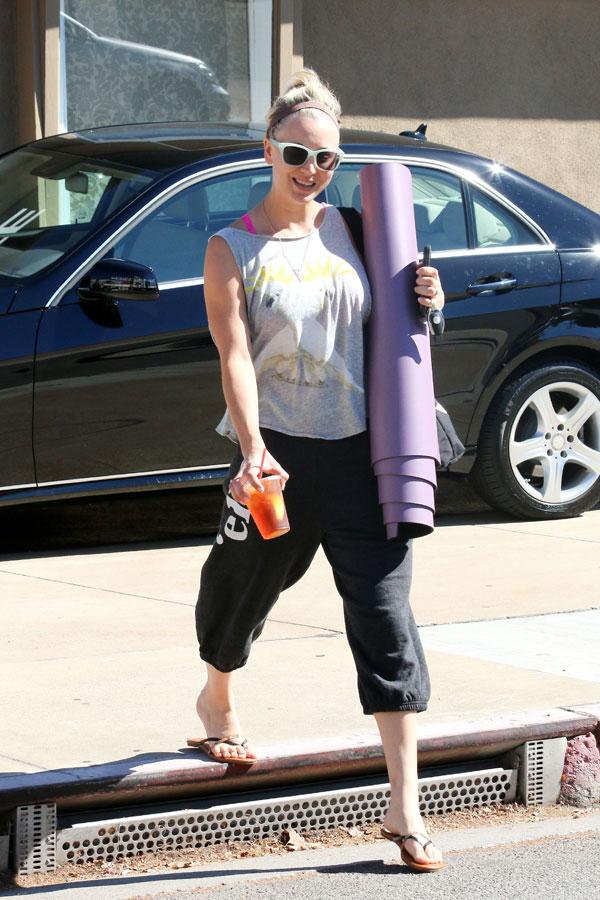 Why wear sneaks to yoga when you're going to take them right off? Rocking a pair of laidback flip-flops, Kaley Cuoco smiled at the cameras while walking into her workout class.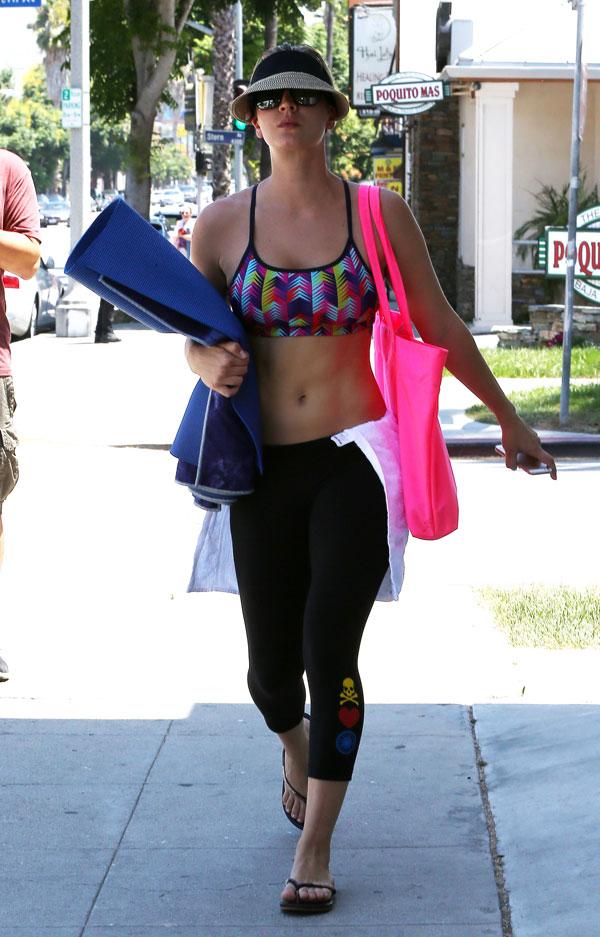 When you have washboard abs like Kaley, why wouldn't you wear just a sports bra to a yoga session? Her stomach is seriously amazing.
Forget crunches, sign us up for whatever she's doing!
Article continues below advertisement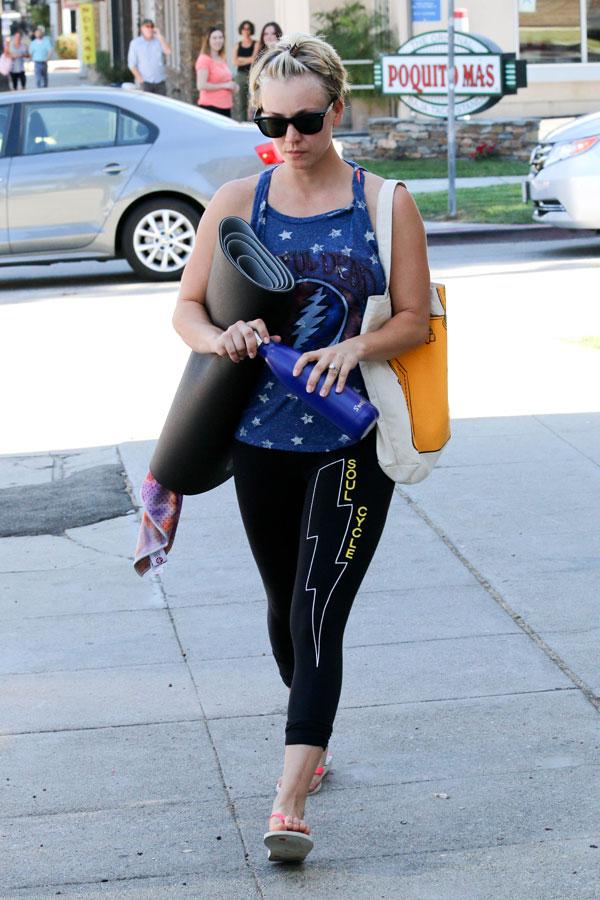 And just like she changes the style of her workout gear, she also switches up her gym 'do. That little ponytail is kind of adorable.
Plus, having your hair fall in your face while doing Downward Dog isn't fun. Like, at all.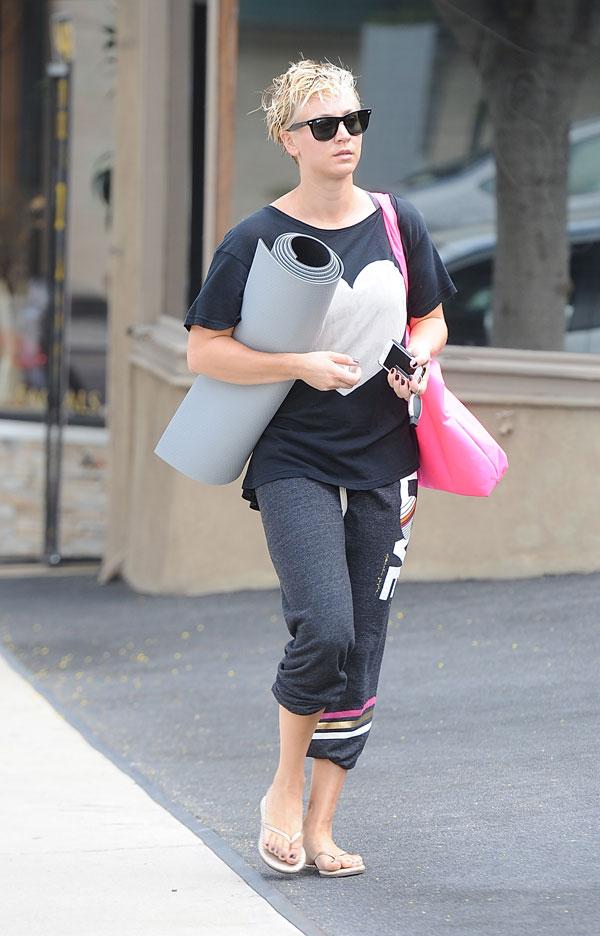 Another day, another yoga class.
Article continues below advertisement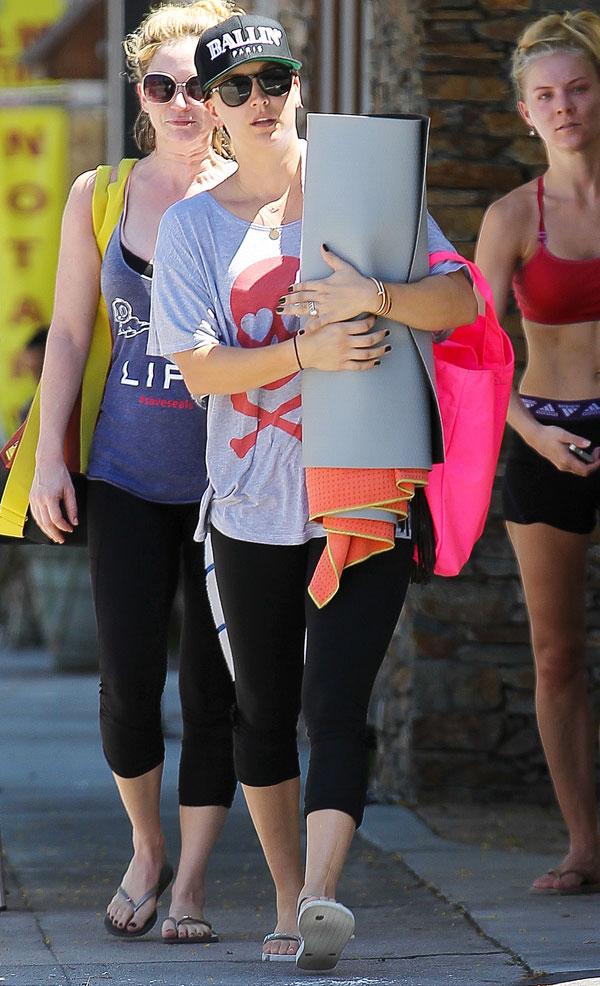 And she doesn't just go to yoga alone. She brings along some of her friends for the relaxing experience.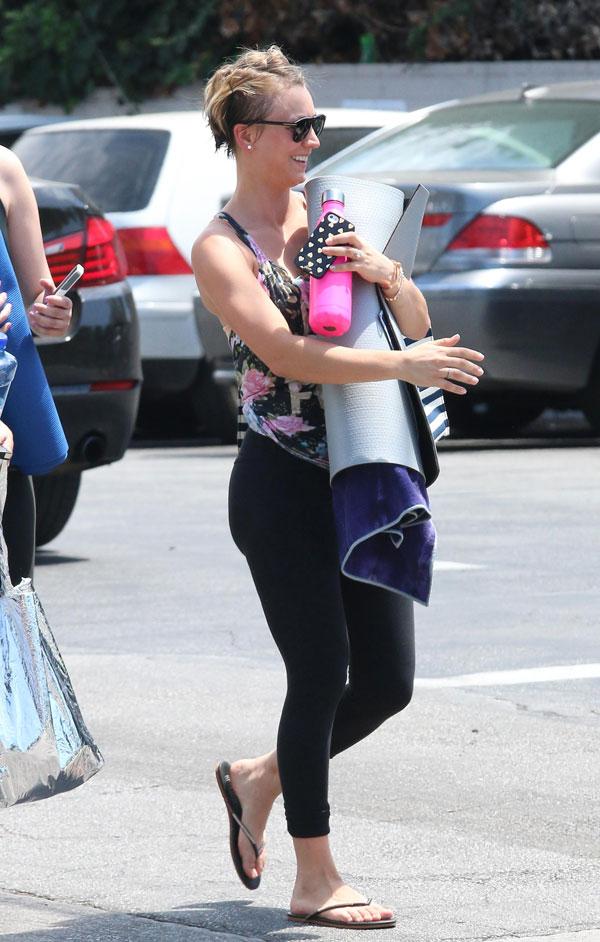 Relaxing and sweaty, that is.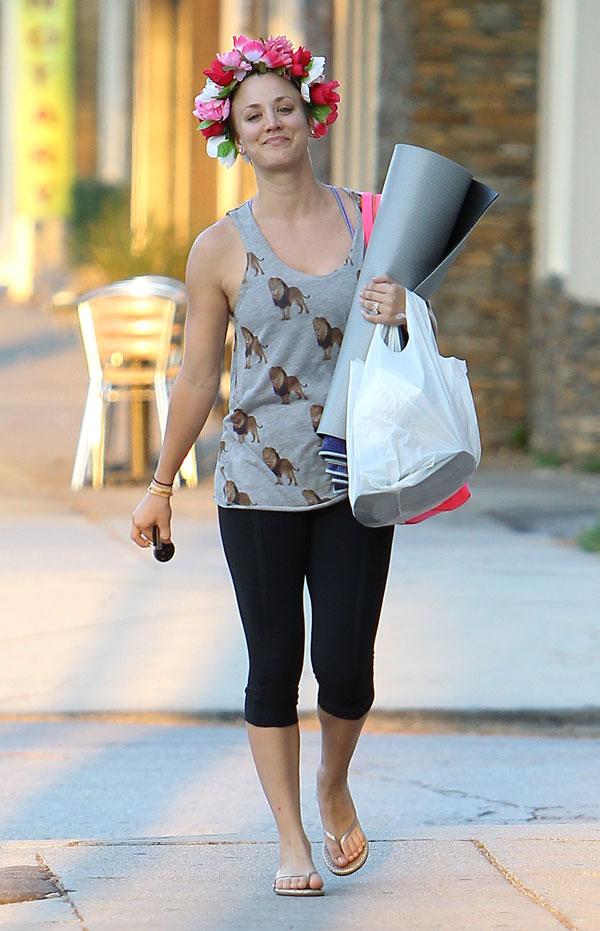 Sometimes she even leaves wearing a flower crown. No one would argue with that.