PHOTOS
Kaley Cuoco Underwent Shoulder Surgery Just 5 Days After Getting Married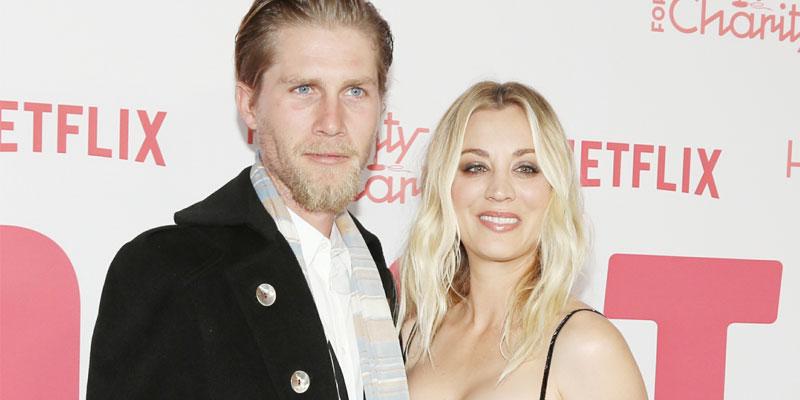 Kaley Cuoco is a newlywed, but that doesn't mean she's enjoying the "honeymoon phase." The actress recently revealed via Instagram that she had shoulder surgery just five days after getting married to longtime love, Karl Cook. Read on to find out more.
Article continues below advertisement
In the snap, Kaley looks fresh out of surgery, but still manages to give props to her husband and hair colorist. She wrote, "When your 'honeymoon' is shoulder surgery and your husband looks just as happy lol on the road to recovery - thank you for all the love and support! ❤ knowing @mrtankcook I'm sure he will be posting tons of hilarious gems ?? thank god my hair color is on point (@clarissanya)."
As for those "hilarious gems," Karl didn't disappoint and posted the above photo to his Instagram writing,"Everyone has their own version of a newlywed glow....well @normancook yours is memorable? #shouldersurgeryhoneymoon."
Article continues below advertisement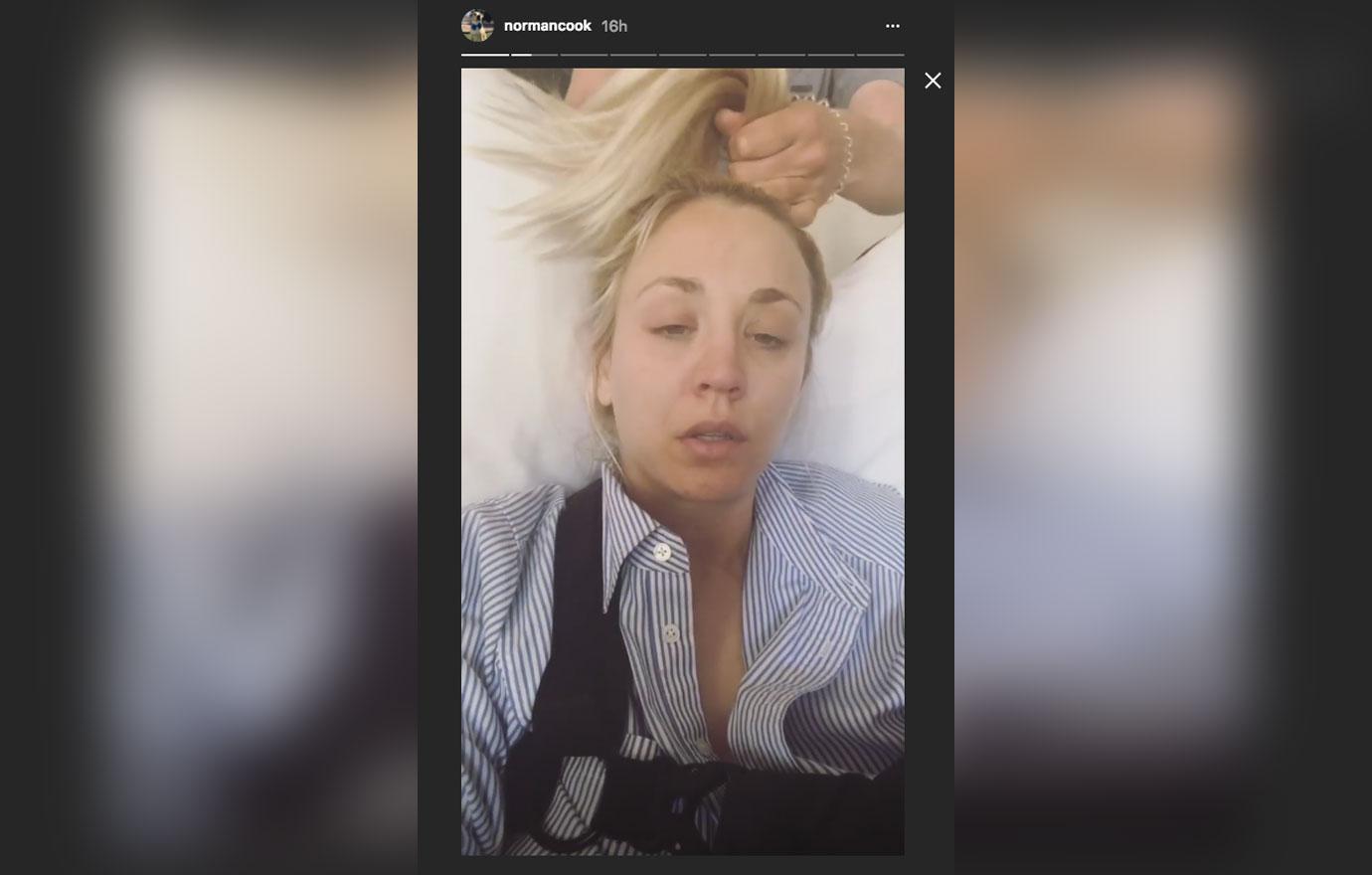 Once the newlyweds arrived home, it was time for Karl to assume caretaker duties, and that meant doing Kaley's hair. In the video posted to Instagram, Kaley tells him "All I'm asking for is a top knot ponytail because I can't. No, I want a top knot bun, please don't mess this up."
Article continues below advertisement
It took Karl 10 minutes to get Kaley's top knot right!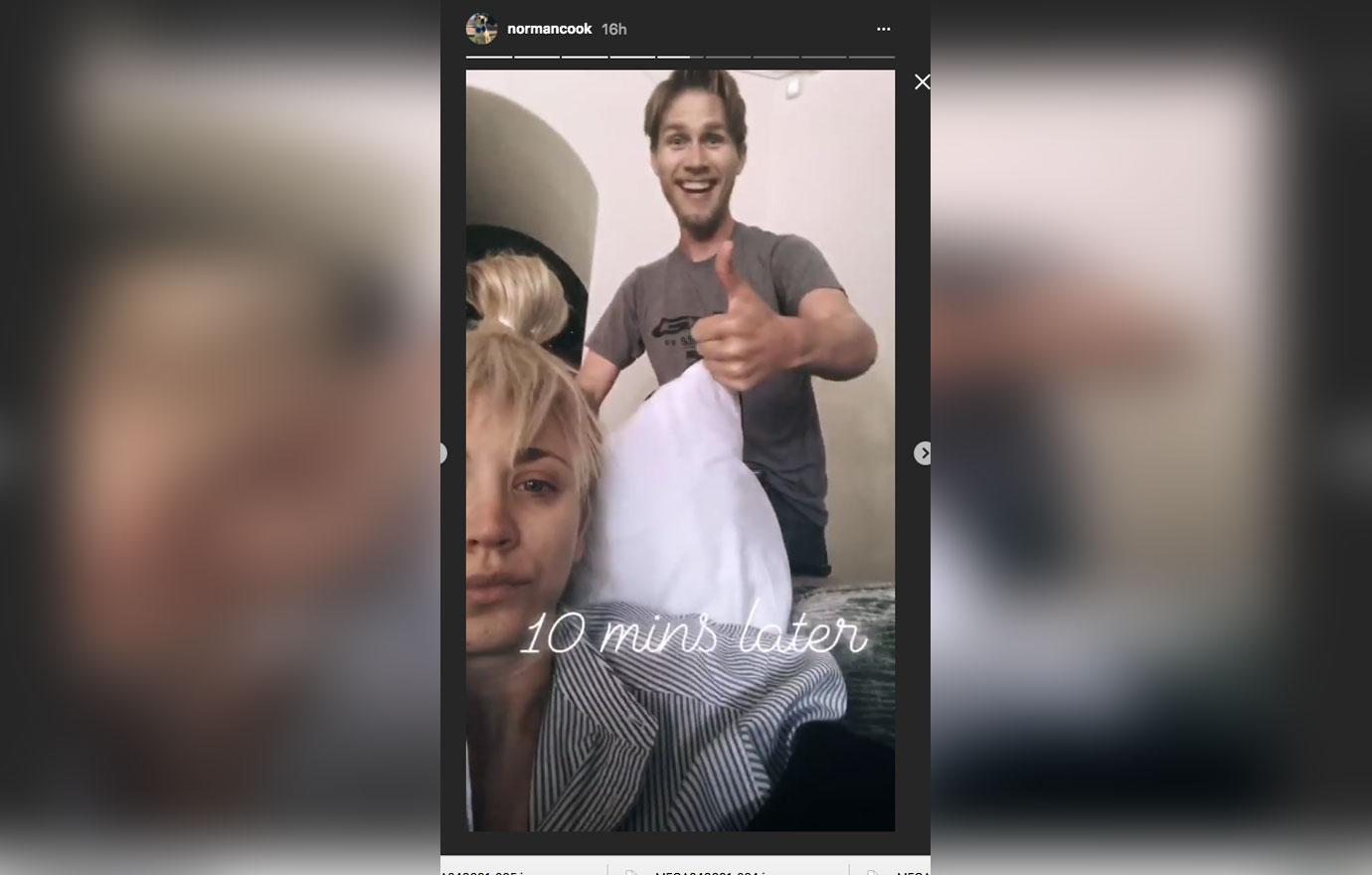 Karl looks pretty happy with his work, Kaley, on the other hand, looks like she's in a lot of pain.
Do you have a get well message for Kaley? Leave it in the comments below.