PHOTOS
Kanye West's Security Team Floods Hospital Where The Rapper Is Being Held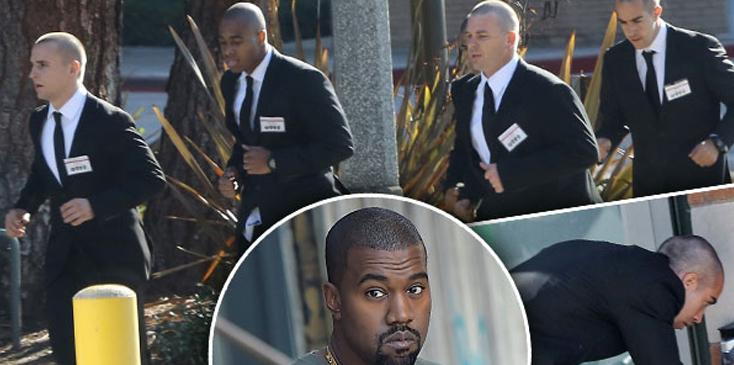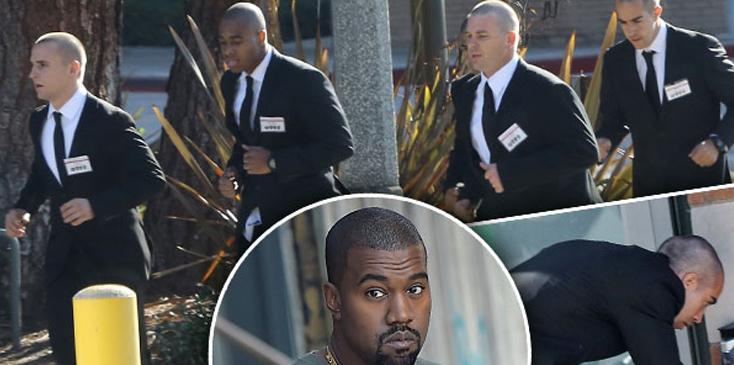 Secret service to the rescue! Prepping for Kanye West's 2020 Presidential bid security was tight at the rapper's hospital bedside.
Article continues below advertisement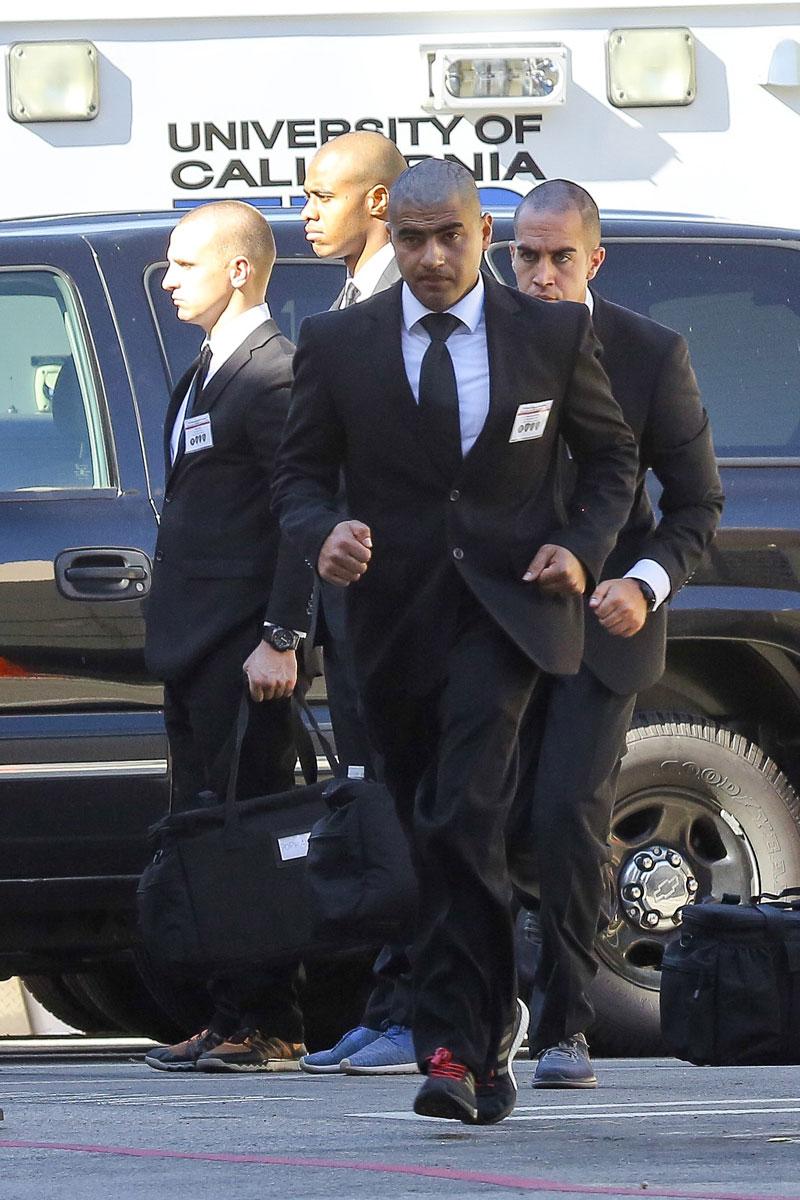 Like a scene out of a James Bond movie, the "Famous" rapper's security team rushed to be by his side on Tuesday after his alleged mental breakdown.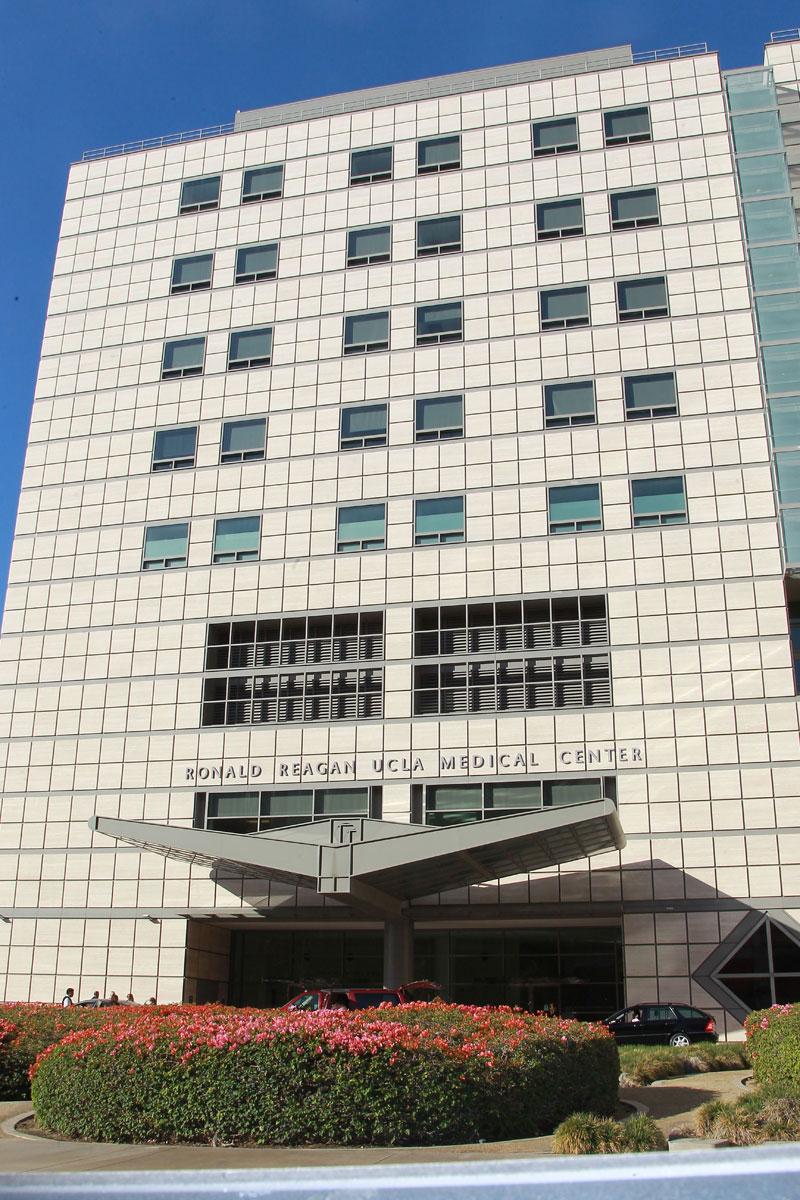 The 39-year-old rapper is currently being hospitalized at UCLA Medical Center for a psychiatric evaluation, following a string of public rants and abruptly canceling the remaining 22 shows on his Saint Pablo tour.
Article continues below advertisement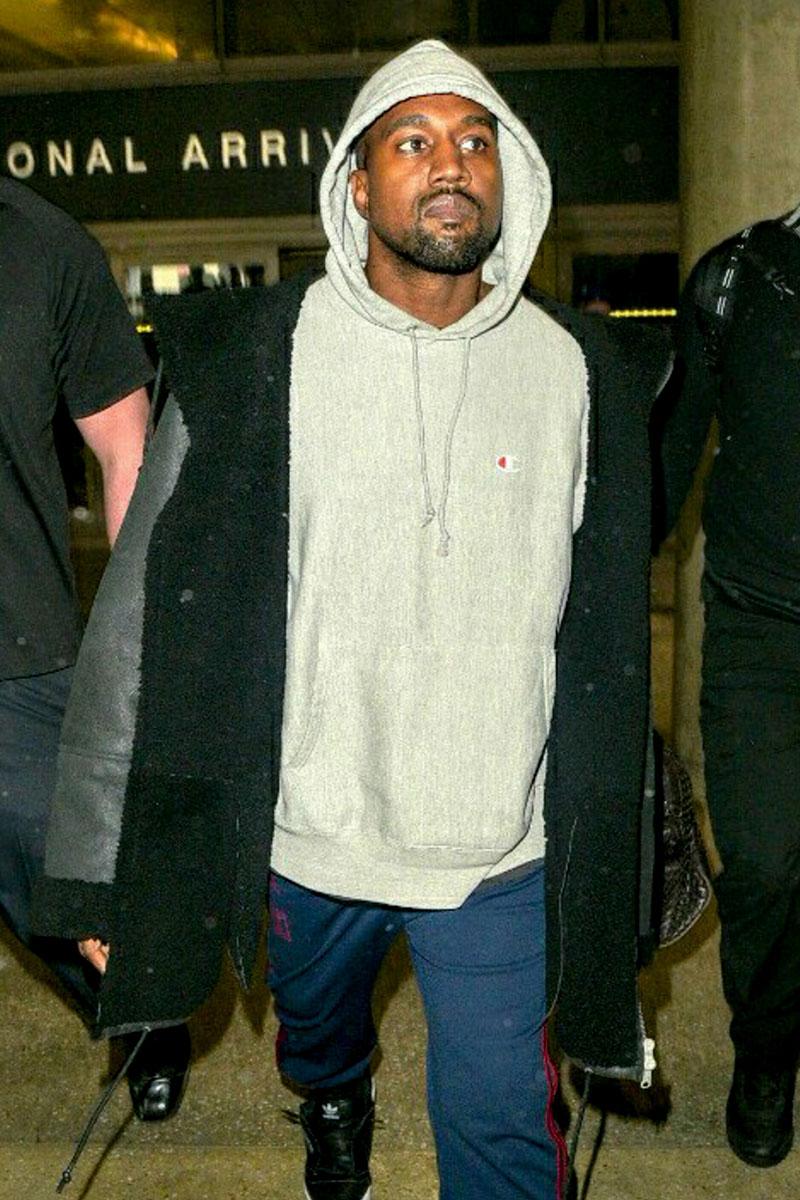 According to reports, Kanye has been behaving "erratically," and is said to be exhibiting potentially violent behavior towards hospital staff.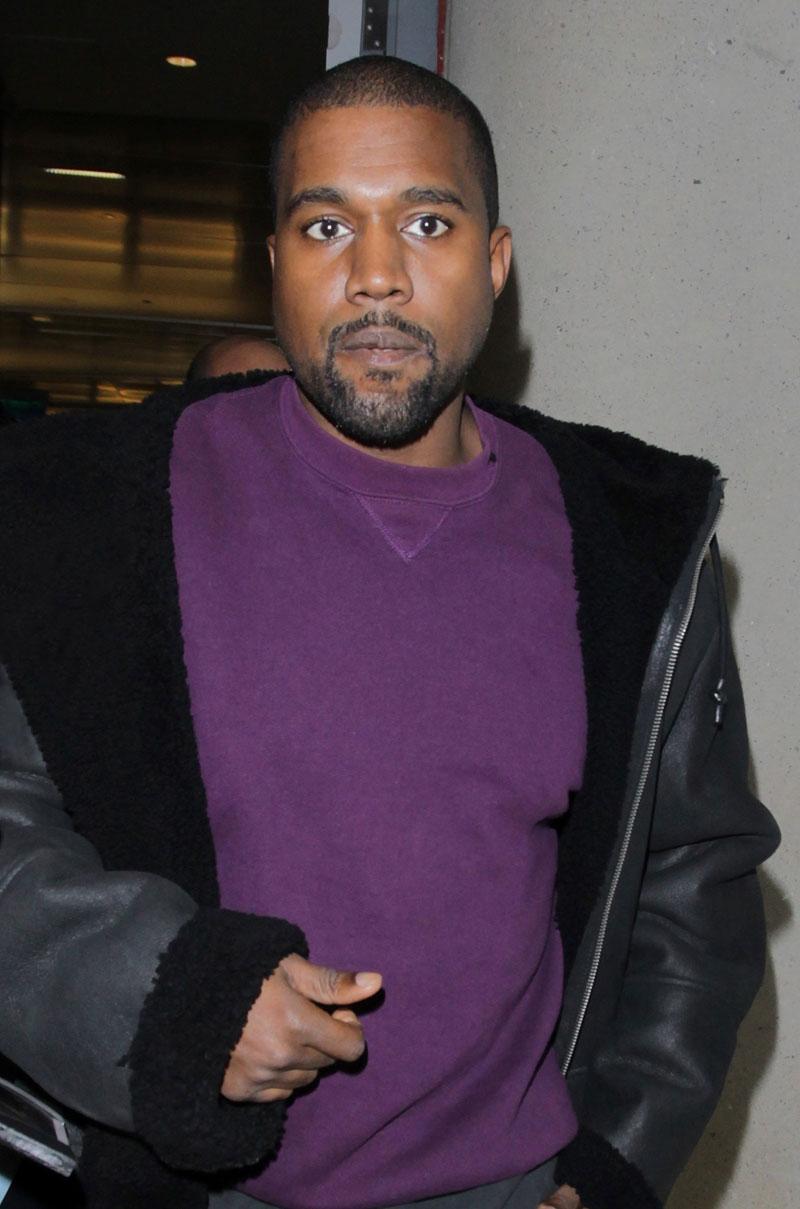 The rapper's behavior was so alarming he was reportedly handcuffed to a stretcher for his own safety before being taken to the hospital.
Article continues below advertisement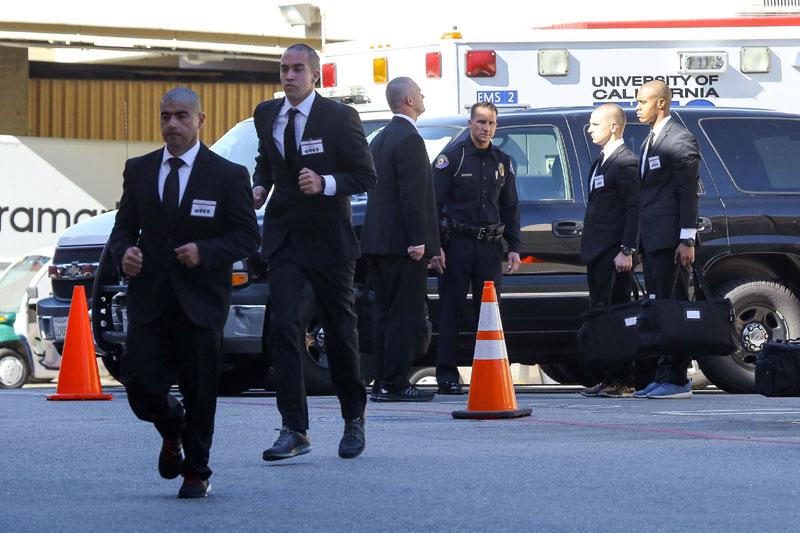 Clearly taking his wellbeing into his own hands, Kanye hired his own personal security that was posted on the outside and inside of the hospital.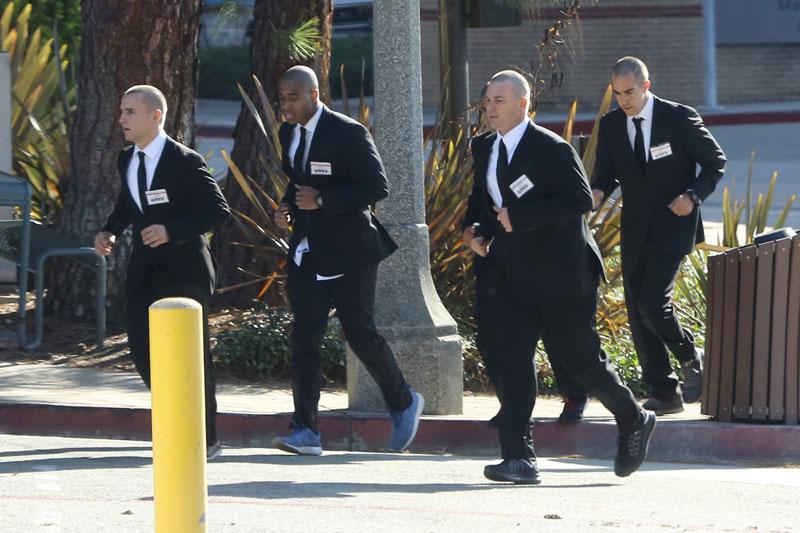 Kanye's large security team comes as no surprise since the rapper's wife, Kim Kardashian, had the ultimate security breach last month, when she was robbed at gunpoint in Paris, France.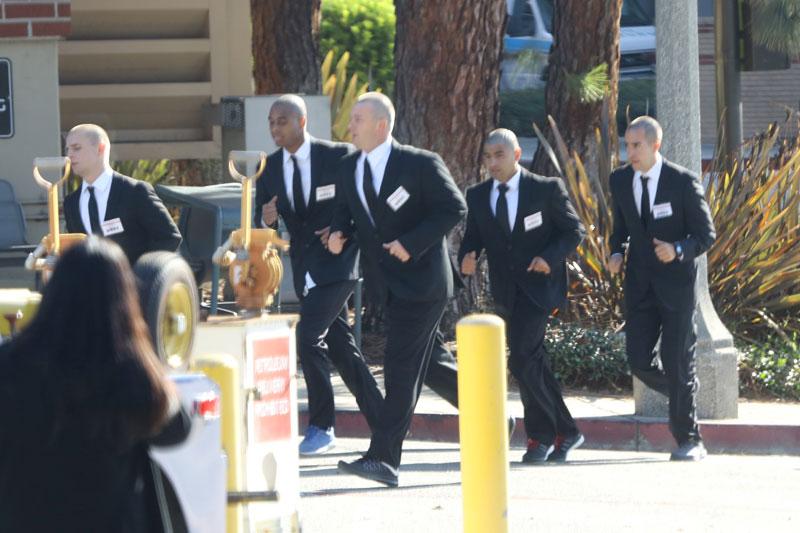 What do you think of Kanye's choice to have his own security? Let us know your thoughts!