PHOTOS
8 Times the Kardashian Sisters Copied Each Other's Style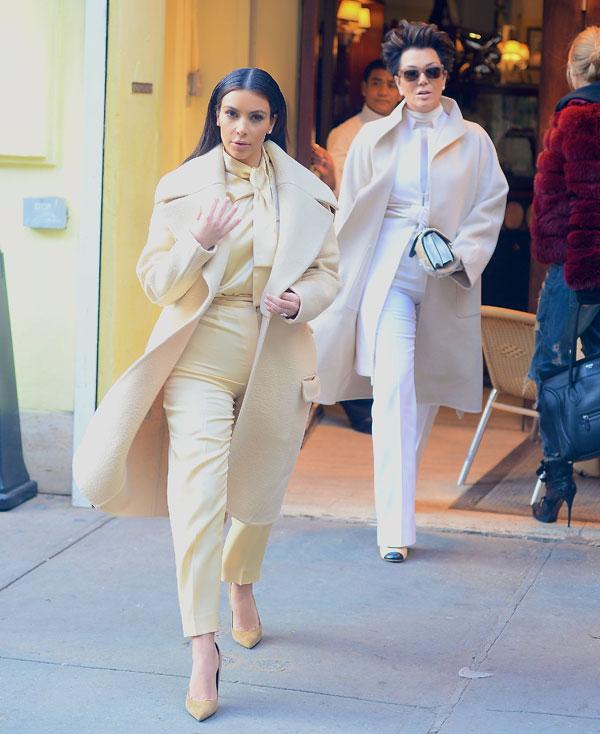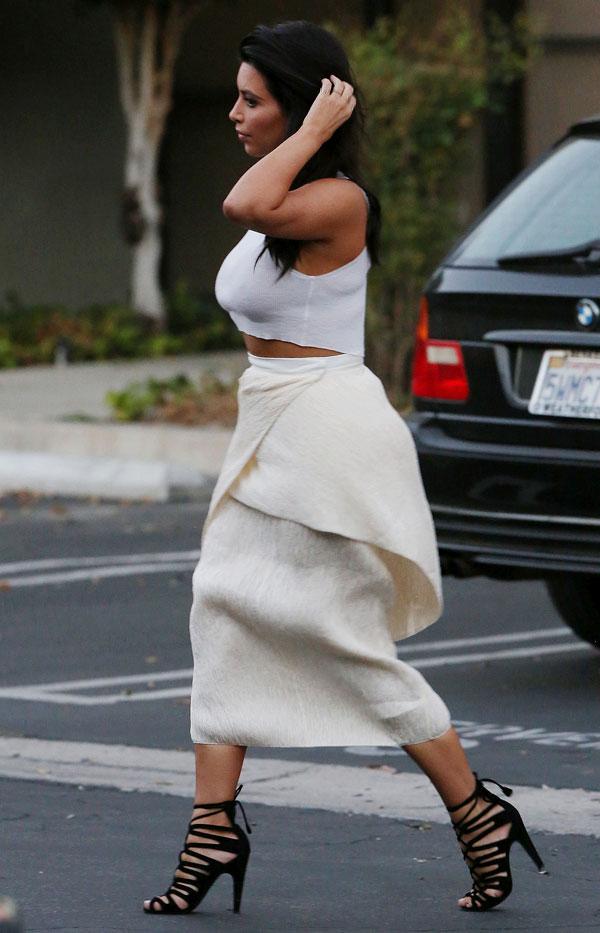 By now we know that Kim Kardashian likes her white-on-white ensembles. But alas, the reality TV star turned style icon knows how to accessorize with a contrasting set of heels. She finished off her look with these strappy stunners!
Kim isn't the only Kardashian with a similar pair of shoes…Keep clicking to find out who was spotted on the same day wearing an almost-identical pair of stilettos.
Article continues below advertisement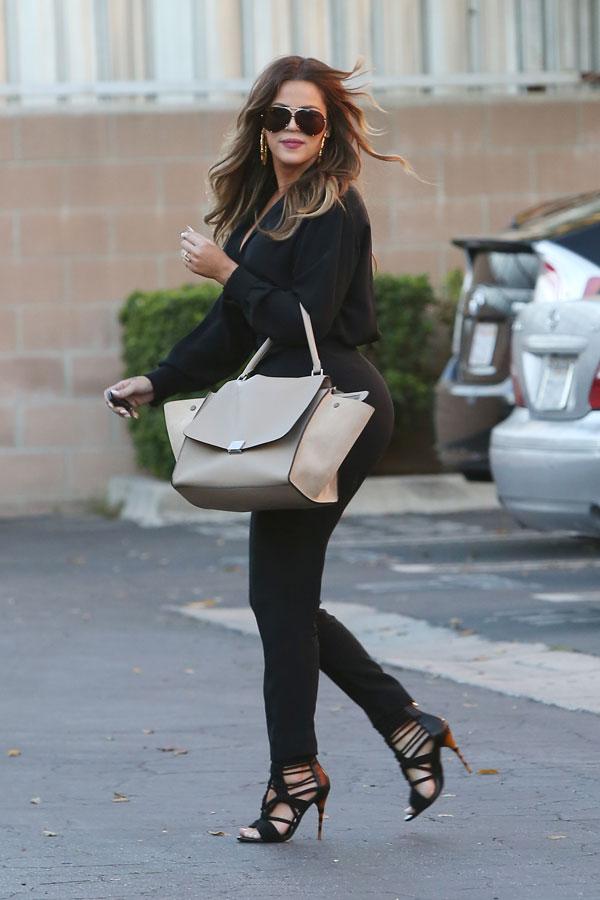 Kim's little sis Khloe donned a similar pair of shoes, except she made her heels the focal point of a black-on-black outfit. Kardashians think alike!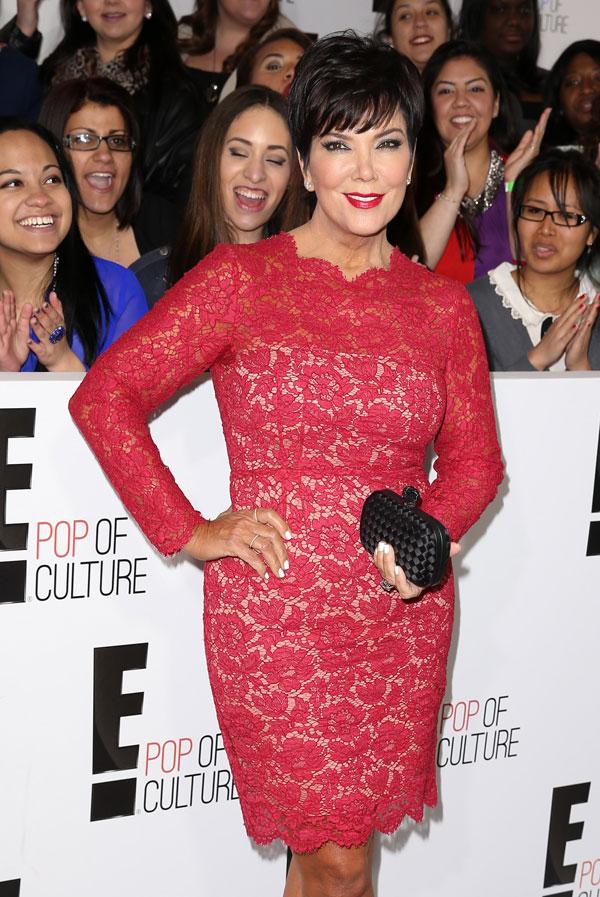 No, Kris Jenner isn't a Kardashian sister, but she's around her daughters enough to start dressing like them! Earlier this year, Kris was spotted in this red lacy number with a scalloped hem.
Who else rocked the look?
Article continues below advertisement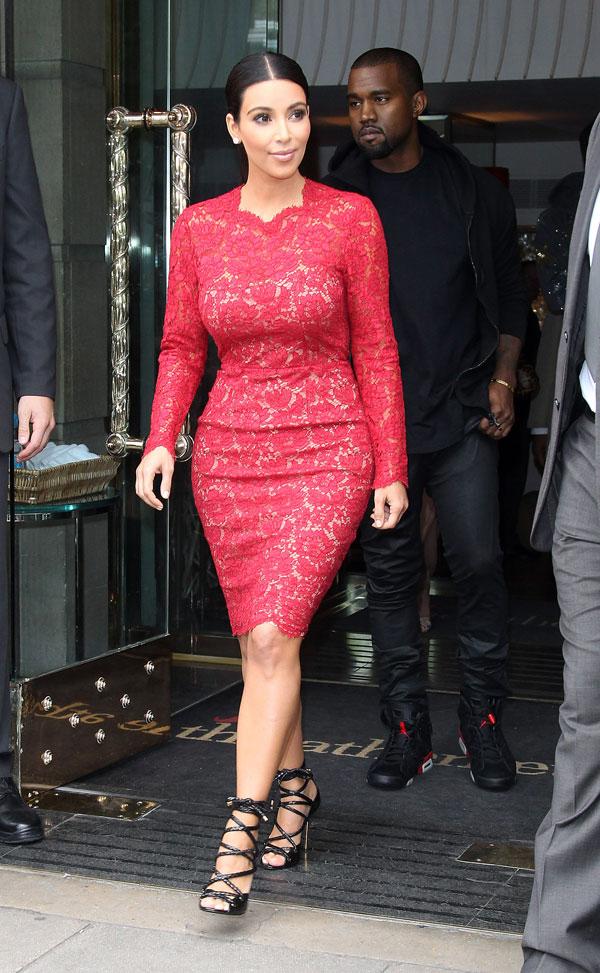 Kim! The wifey of Kanye West also styled up the feminine frock. Mother like daughter!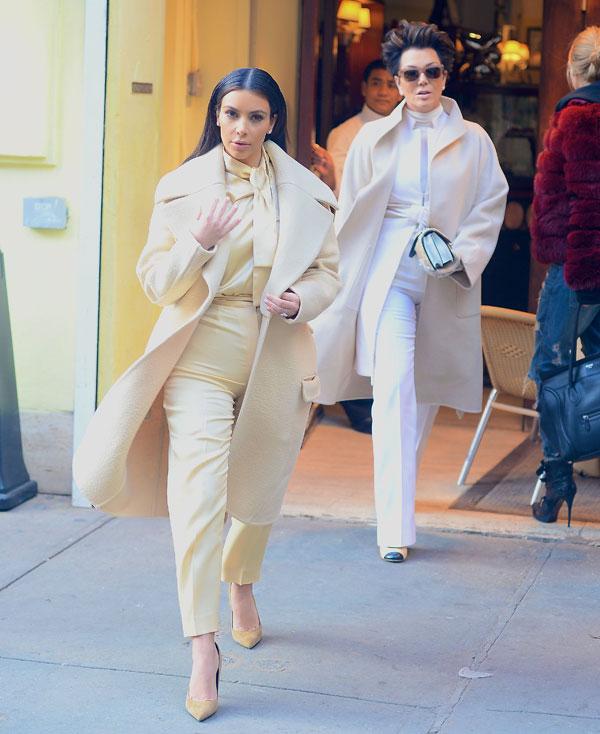 Caught in the same pic, Kris and Kim both decided to go for soft, pastel hues and long trench coats in the middle of winter. Think they planned it?
Article continues below advertisement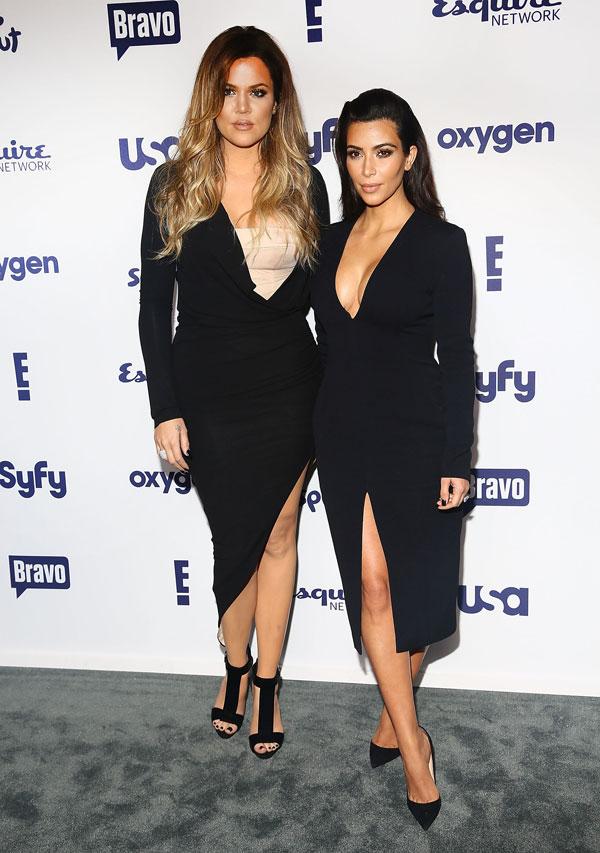 At the E! upfronts, Kim Kardashian and Khloe Kardashian decided to take the red carpet in deep-V LBDs with sexy slits.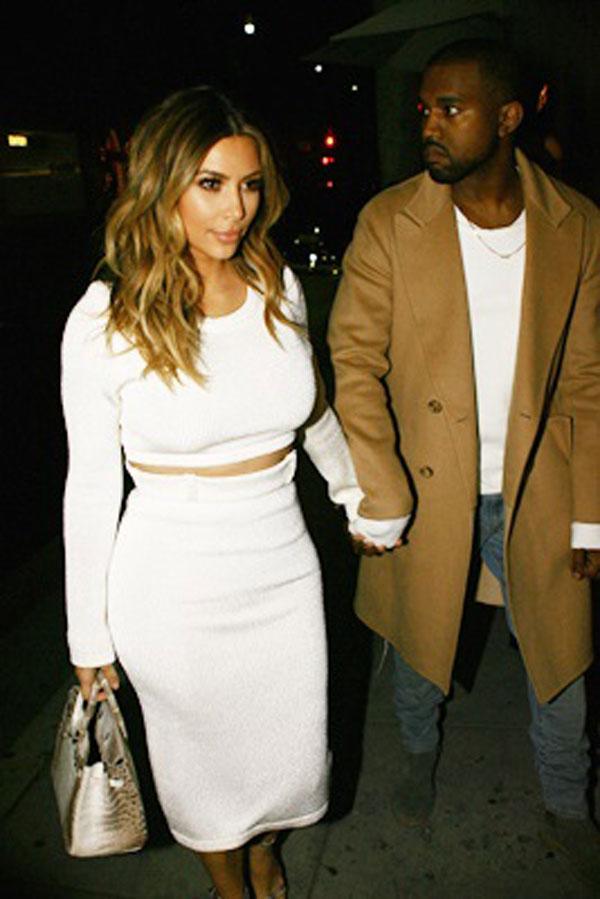 There for a while, Kim K basically only ever stepped out in crop tops and matching pencil skirts. We all have phases, OK? One of her little sisters even picked up the trend for herself.
Article continues below advertisement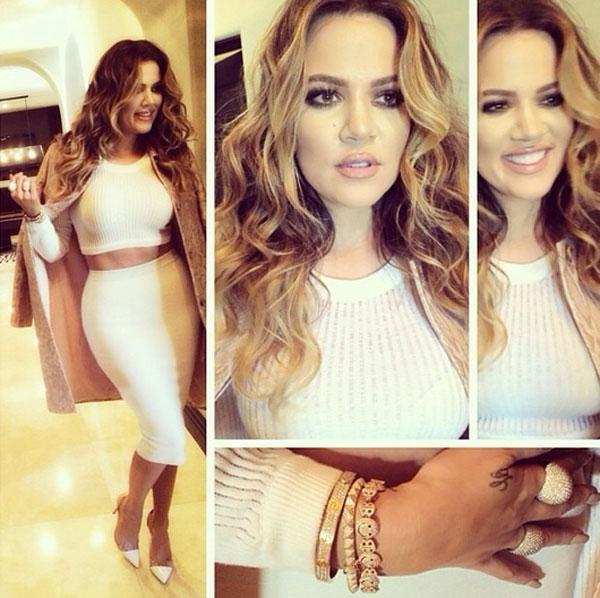 Khloe Kardashian rocked a super similar look—and we're BIG fans.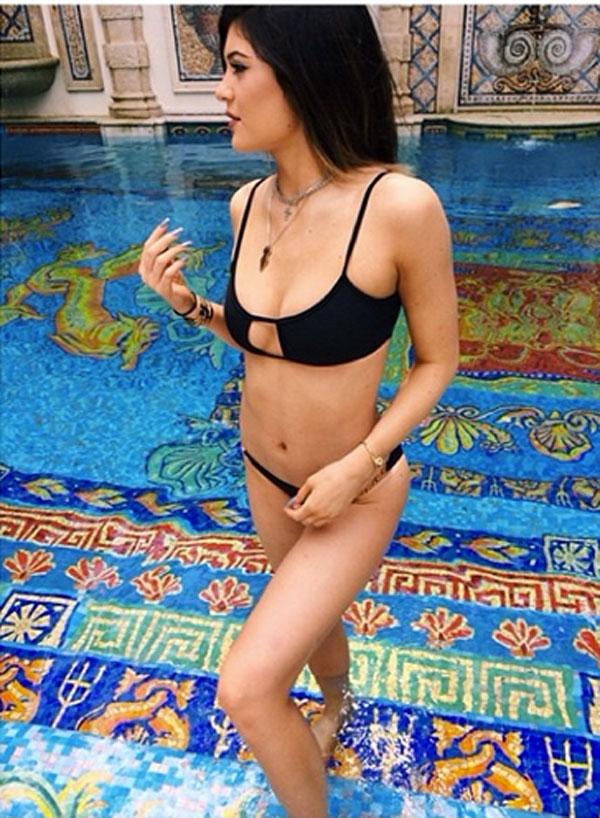 Prep yourself for one of the most famous Kardashian-sharing-clothes incidents of all time. Kylie Jenner posted this bathing suit snapshot months ago, showing off her little black bikini. Some time later, one of Kylie's older sisters borrowed the same exact suit and uploaded a pic to Instagram as proof.
Article continues below advertisement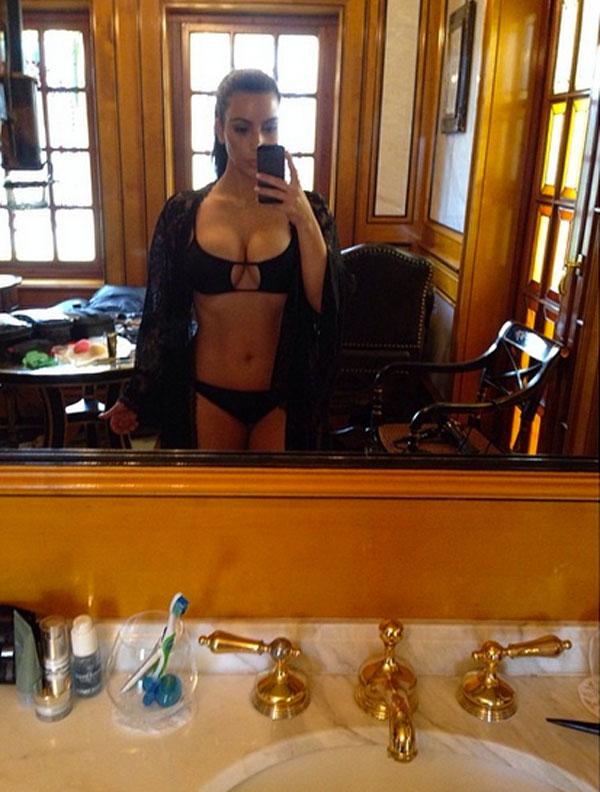 You guessed it. It was Kim who literally took Kylie's bathing suit and shared the news on the social networking site.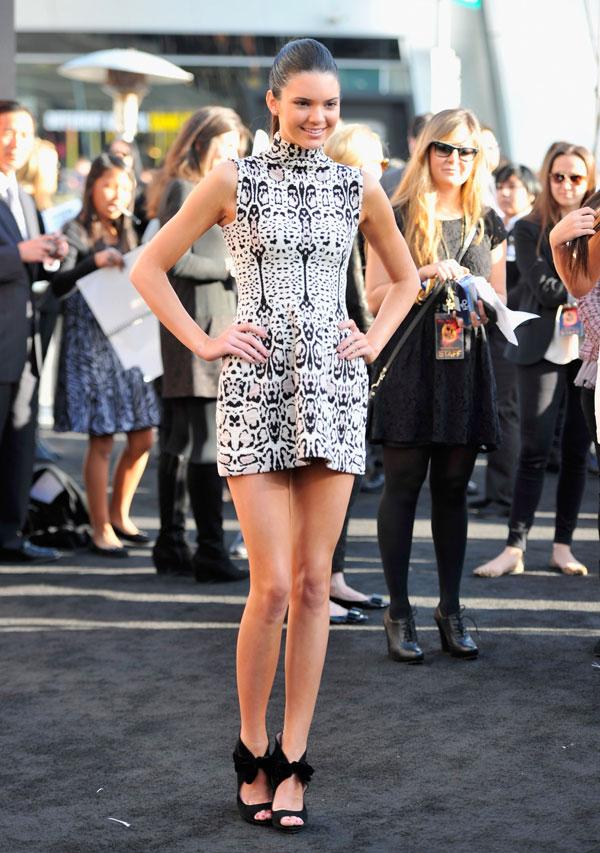 Supermodel Kendall Jenner might wear some of the most beautiful clothes in the world down the runways, but she still shares style vibes with her sisters.
Article continues below advertisement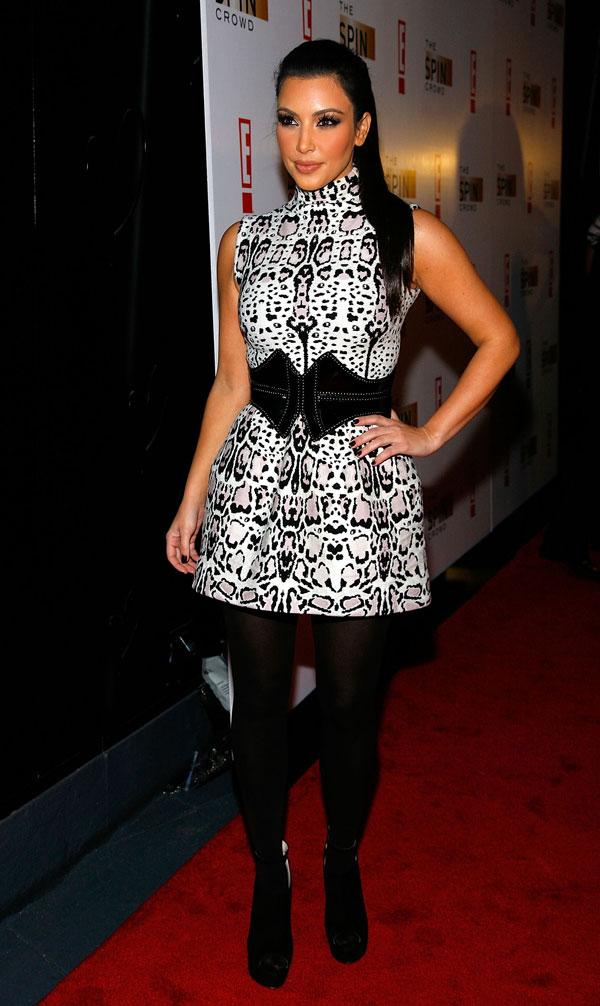 Kim's look might be belted and worn with tights, but its similarity to Kendall's is uncanny. Are we right?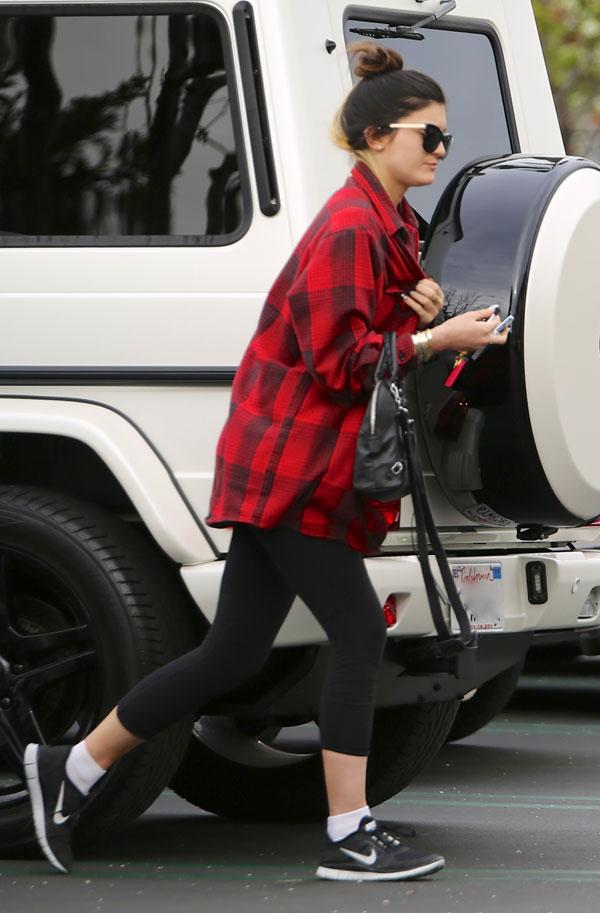 Kylie Jenner loves plaid and flannel. LOVES. But she's not the only one!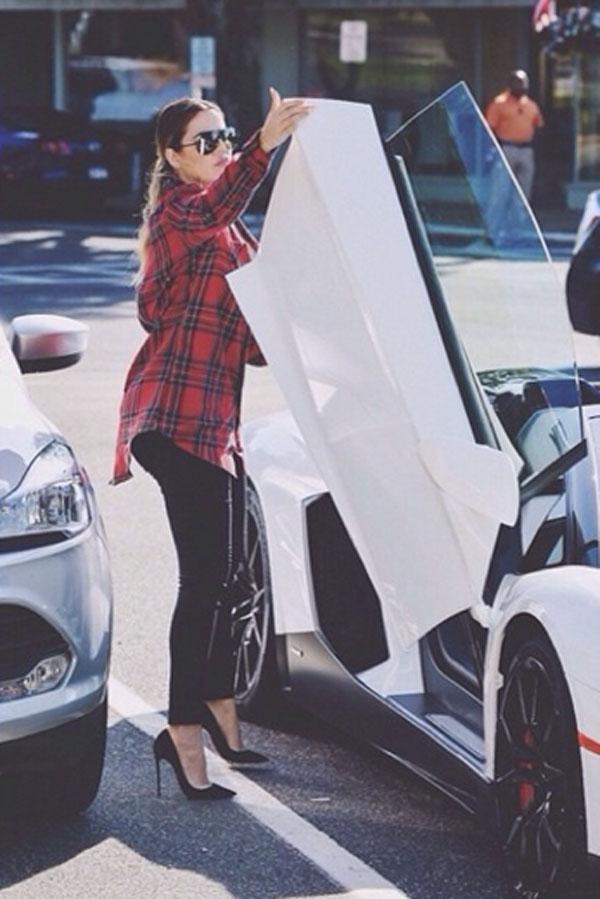 Kylie's big sister Khloe Kardashian has been seen in her fair share of the casual print.