PHOTOS
Kat Graham Dresses Up Like 'The Mask' & Gets Hauled Off By Police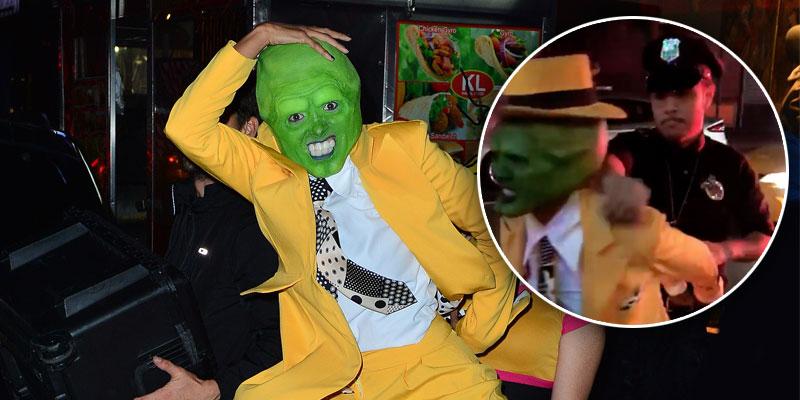 Kat Graham has always gone above and beyond with unique outfit choices. This year she followed the trend of other celebrities this Halloween who recreated looks from iconic TV and movie moments. Kat entered full actress mode as she recreated Jim Carrey's 1994 version of The Mask – but it seemed like she took it too far. Read on for more details.
Article continues below advertisement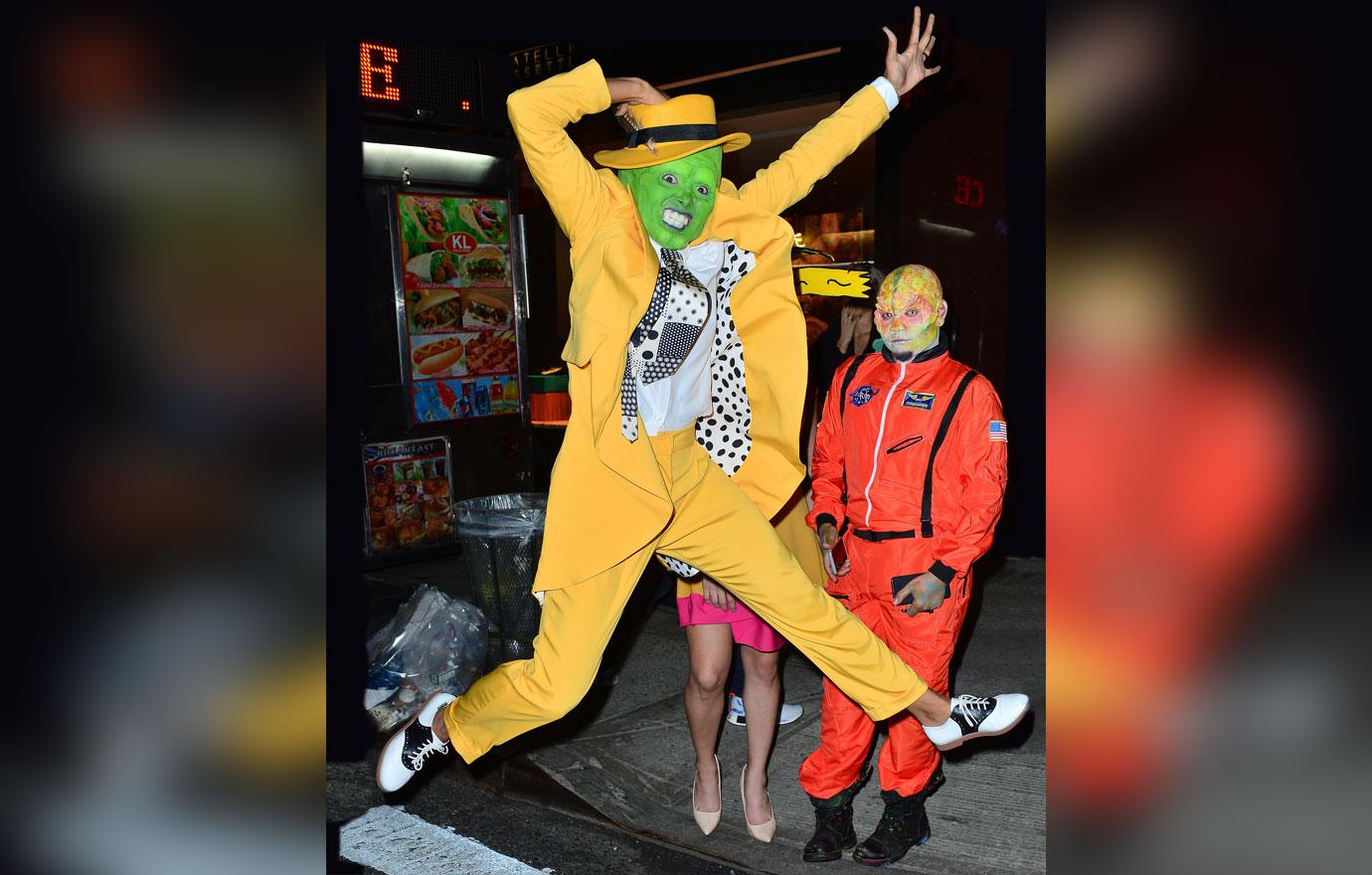 Kat posed outside Heidi Klum's party in the iconic yellow suit that had polka dot details inside the jacket. She accessorized with a top hat that was worn by The Mask and a funky tie.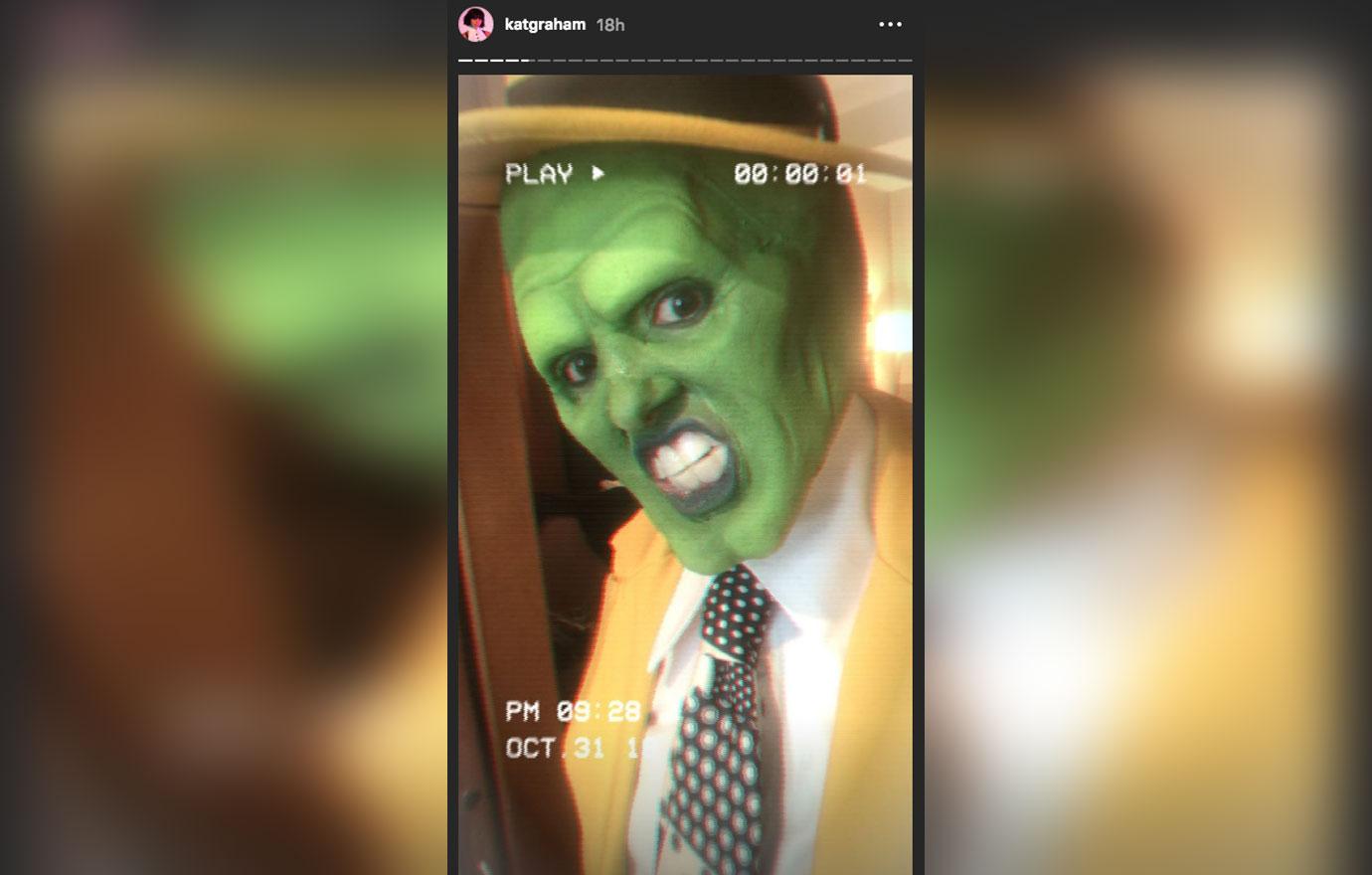 Behind-the-scenes the Vampire Diaries alum showed off the impressive prosthetics that it took to put together the green mask and enlarged head.
Article continues below advertisement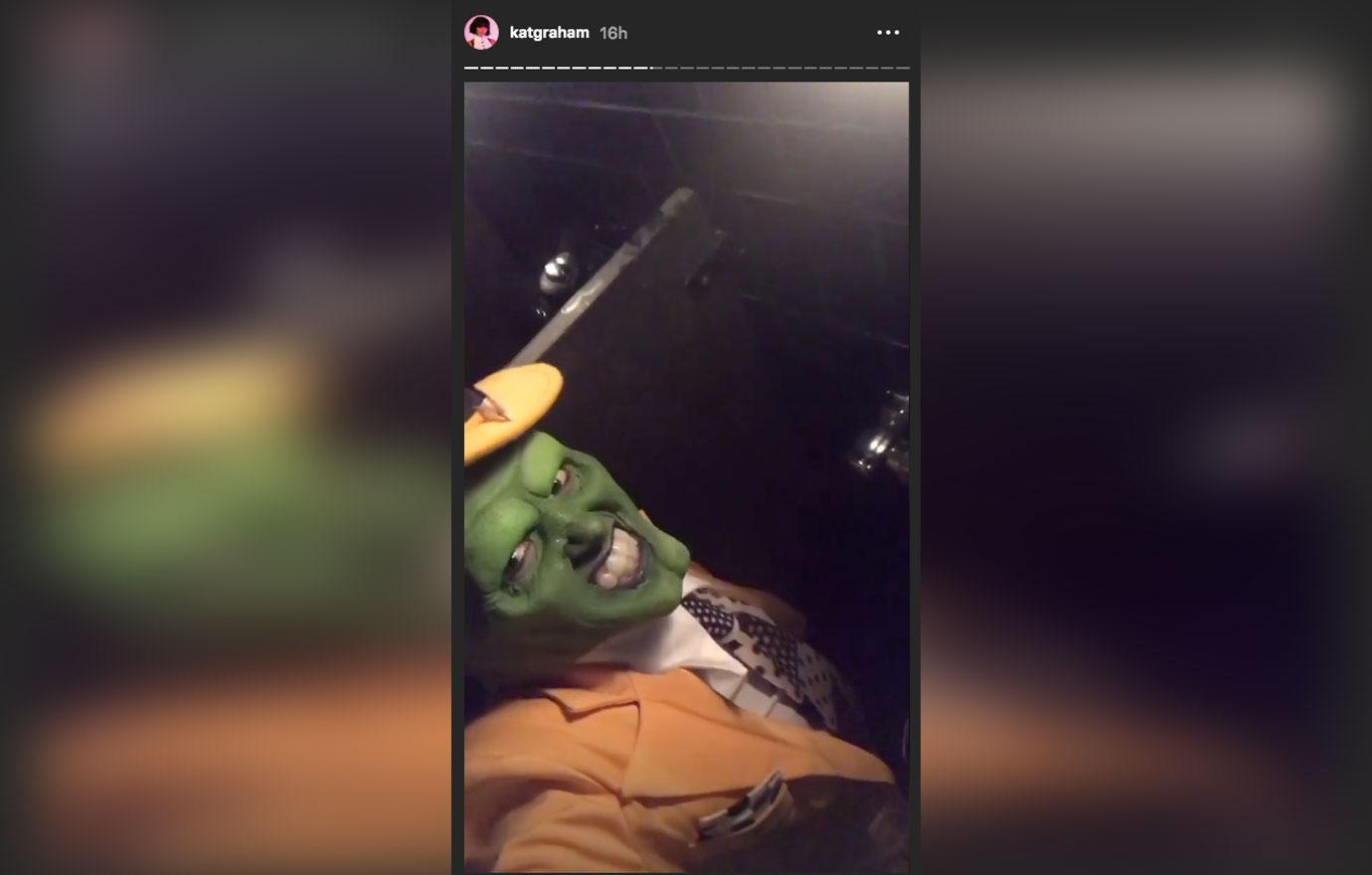 The actress took the role very seriously, even at the party, where she took a snap standing up in the urinal.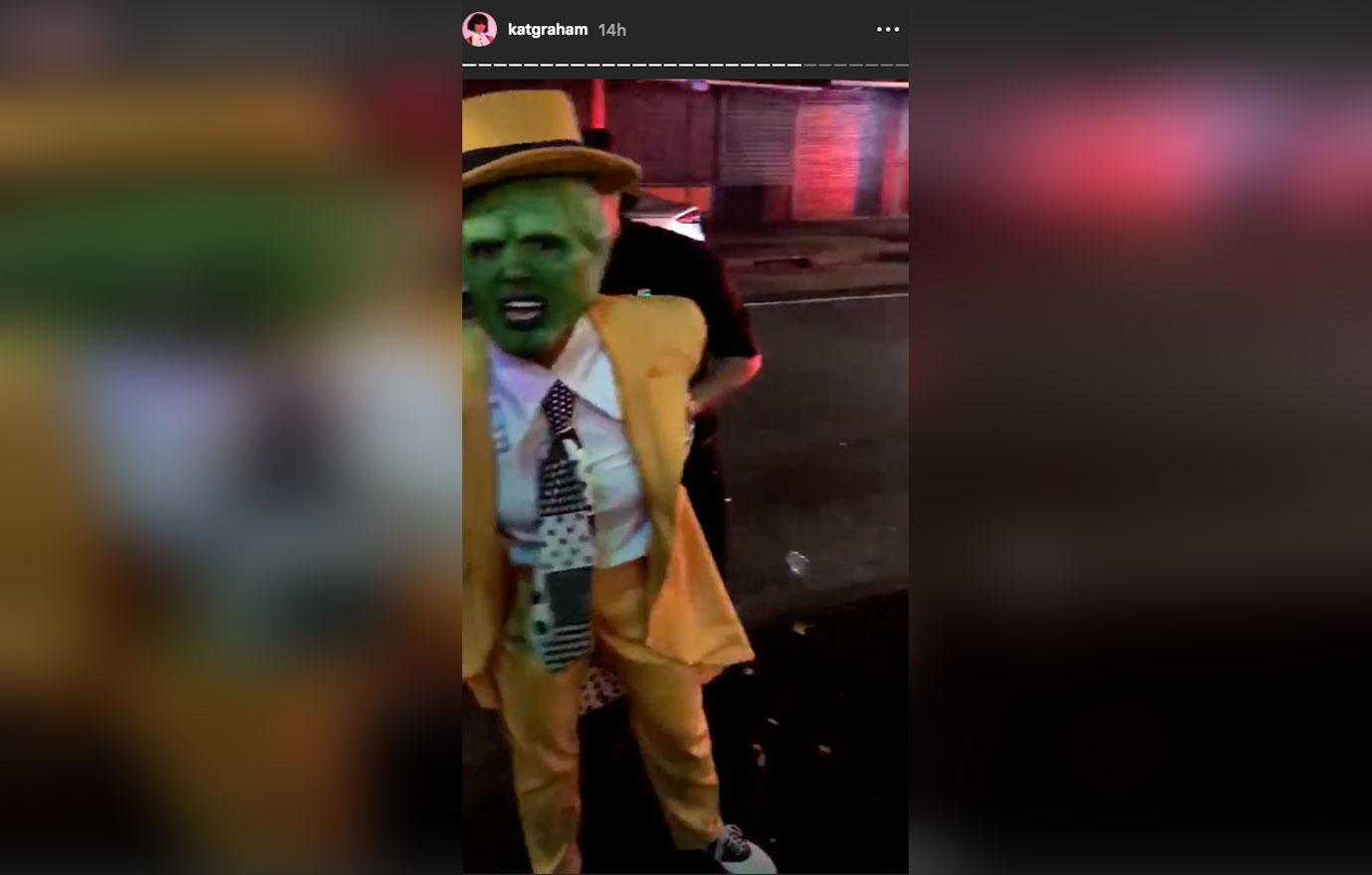 In the movie, The Mask robbed a bank which lead to an arrest. On Kat's Instagram Story it appeared the actress got up to some unlawful activities as well. Her friends can be heard screaming, "green lives matter," in the background as a police officer handcuffed the actress. One even shouted out, "Bye b***h, we'll see you at the Renaissance!"
Article continues below advertisement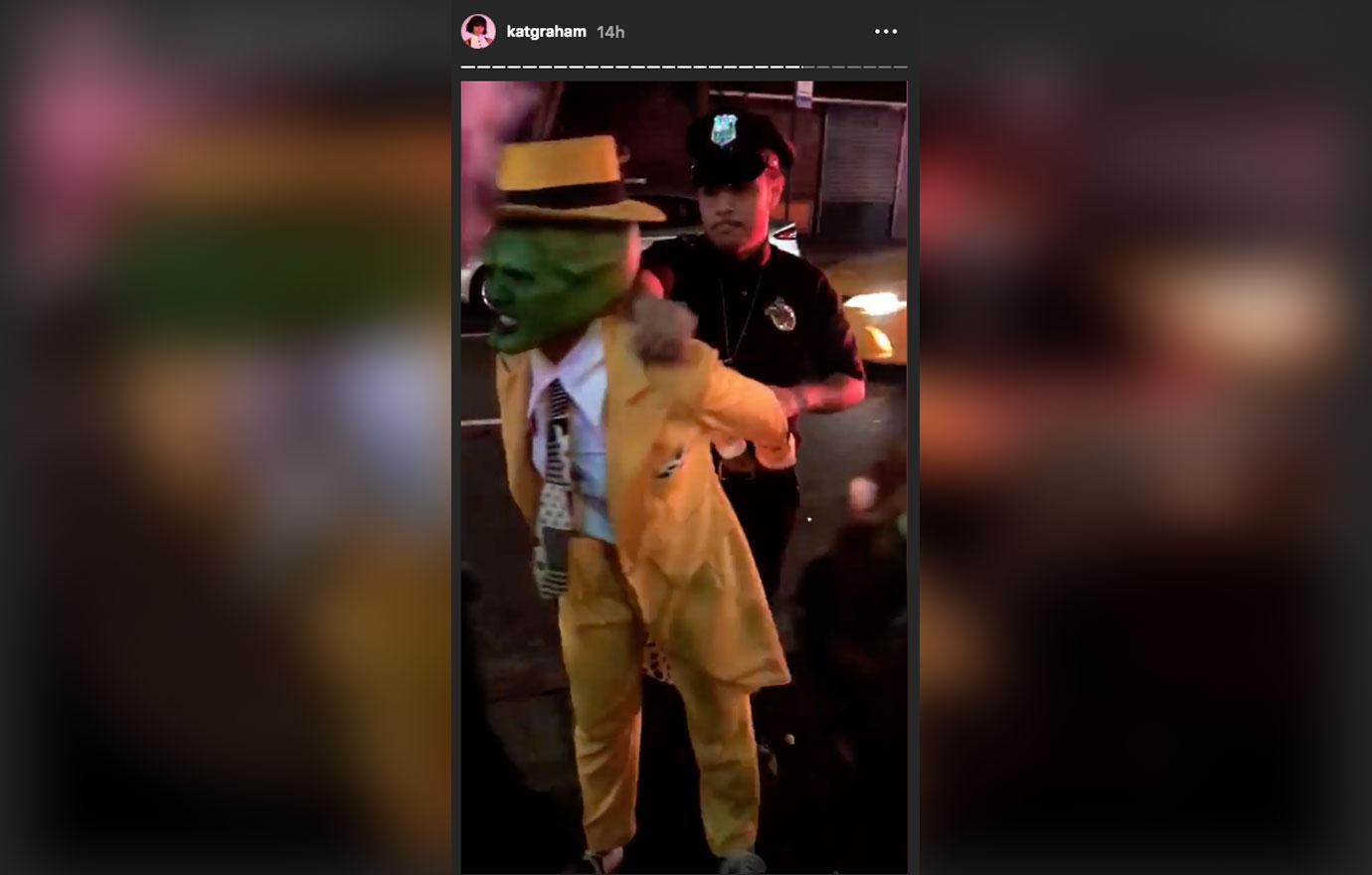 Kat later shared videos of themselves at their hotel – presumably The Renaissance – on her Instagram Story which leads you to believe the whole arrest was an act to go along with the character.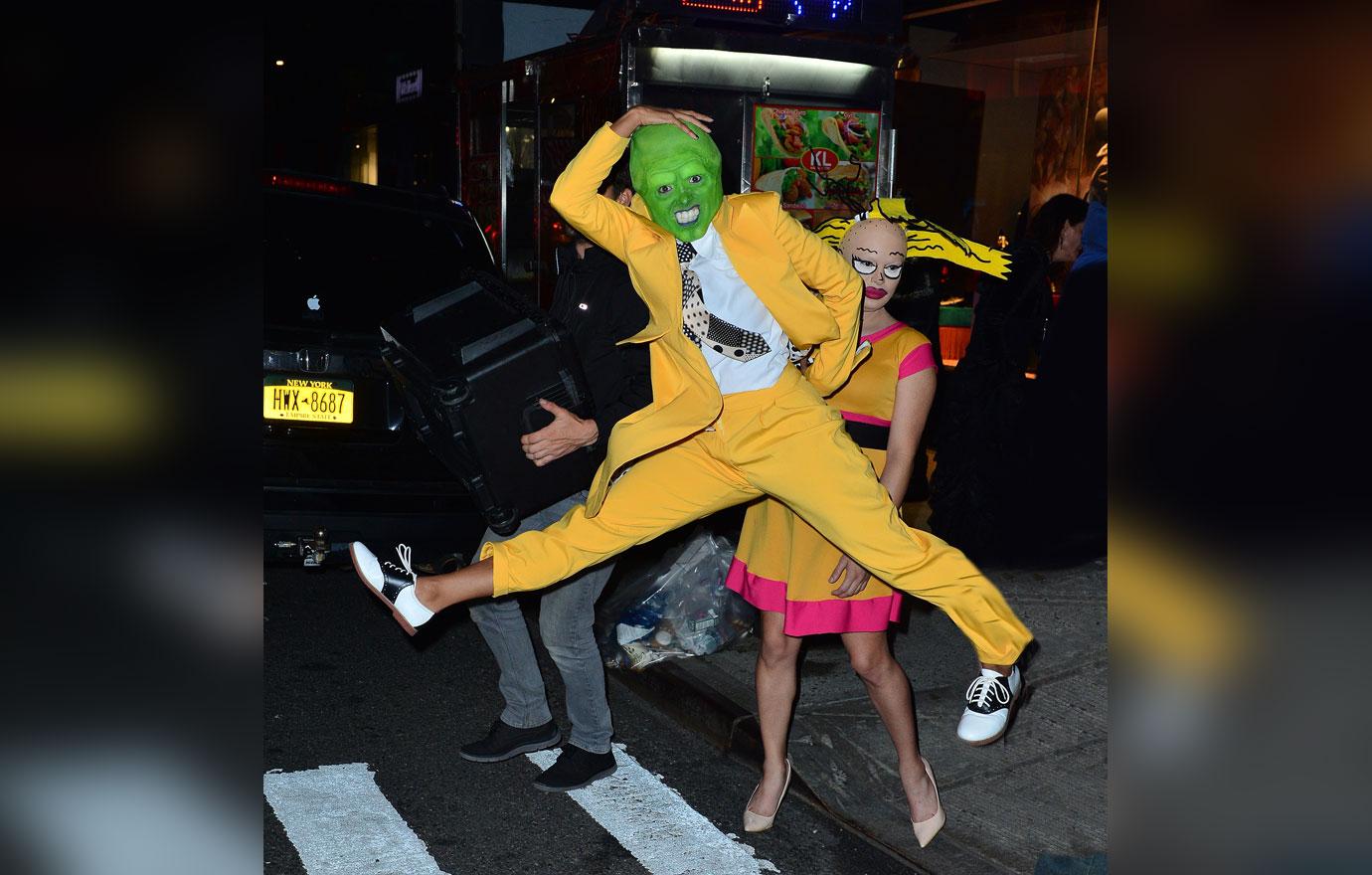 What do you think about Kat's arrest? Sound off in the comments!