PHOTOS
Kate Beckinsale Demands To Know If Daughter Lily Mo Sheen Is Doing 'A Lot Of Cocaine'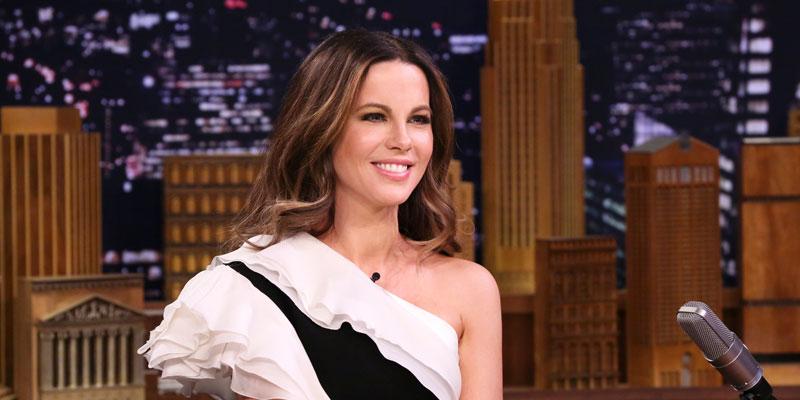 Kate Beckinsale and her daughter, Lily Mo Sheen, may have an honest and open relationship, but that doesn't mean the actress isn't a concerned mother. On Tuesday, June 4, the Only Living Boy in New York actress posted a series of text messages she exchanged with Lily where she inquired if her daughter was drugs.
Article continues below advertisement
Kate, 45, shared a screenshot of a conversation on Instagram she had with Lily, 20.
"Are you doing a lot of cocaine?!?" Kate asked in a text.
Article continues below advertisement
Lily answered with a string of confused gray bubbles. "Um..??" she responded, adding, "I'm doing 0 cocaine. What is happening?? Hello??"
"I physically couldn't be doing less cocaine," she answered. "U can't send me that and then go silent."
Article continues below advertisement
The former model replied, "I had a dream you were and I was so mad. Lily texted back, "You are a LUNATIC."
Some fans took the conversation seriously and slammed the Total Recall star for her parenting skills. One fan commented, "Kate does drugs but she's not gonna admit it because it's not a good image."
Article continues below advertisement
Kate had no choice but to answer the trolls and explain herself. "Anyone who knows me knows if I even have a coffee it's a trip to the ER," she said. She also was forced to update her caption and wrote, "Various tabloids have seized the word 'cocaine' in order to stir s**t and get everybody going. If you replaced my first text with 'Are you dating Trevor McDonald?', based on a dream, I don't think anyone would extrapolate that she was, or that I was, or that we both were. I am in fact dating Trevor Macdonald and I like to keep it discreet which is why I didn't post about it on Instagram. PS when the text is blue, it's me. Right, off to sext Trevor."
Kate shares Lily with actor Michael Sheen. The two dated from 1995 until 2003 and remained good friends after their split.
Article continues below advertisement
What are your thoughts on Kate and Lily's texts? Sound off in the comments below!