PHOTOS
Kate Hudson Hides Growing Baby Bump While Out And About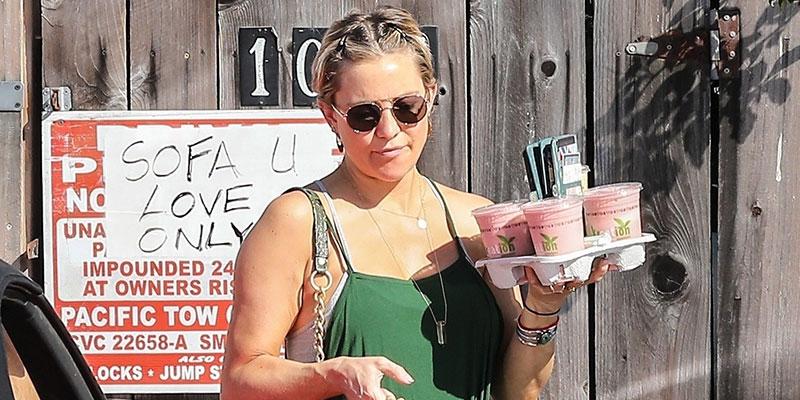 Kate Hudson, who just revealed that she's pregnant about a month ago, hid her growing baby belly during a smoothie outing on Friday, where the Almost Famous actress stocked up on some yummy drinks to help beat the California heat.
Article continues below advertisement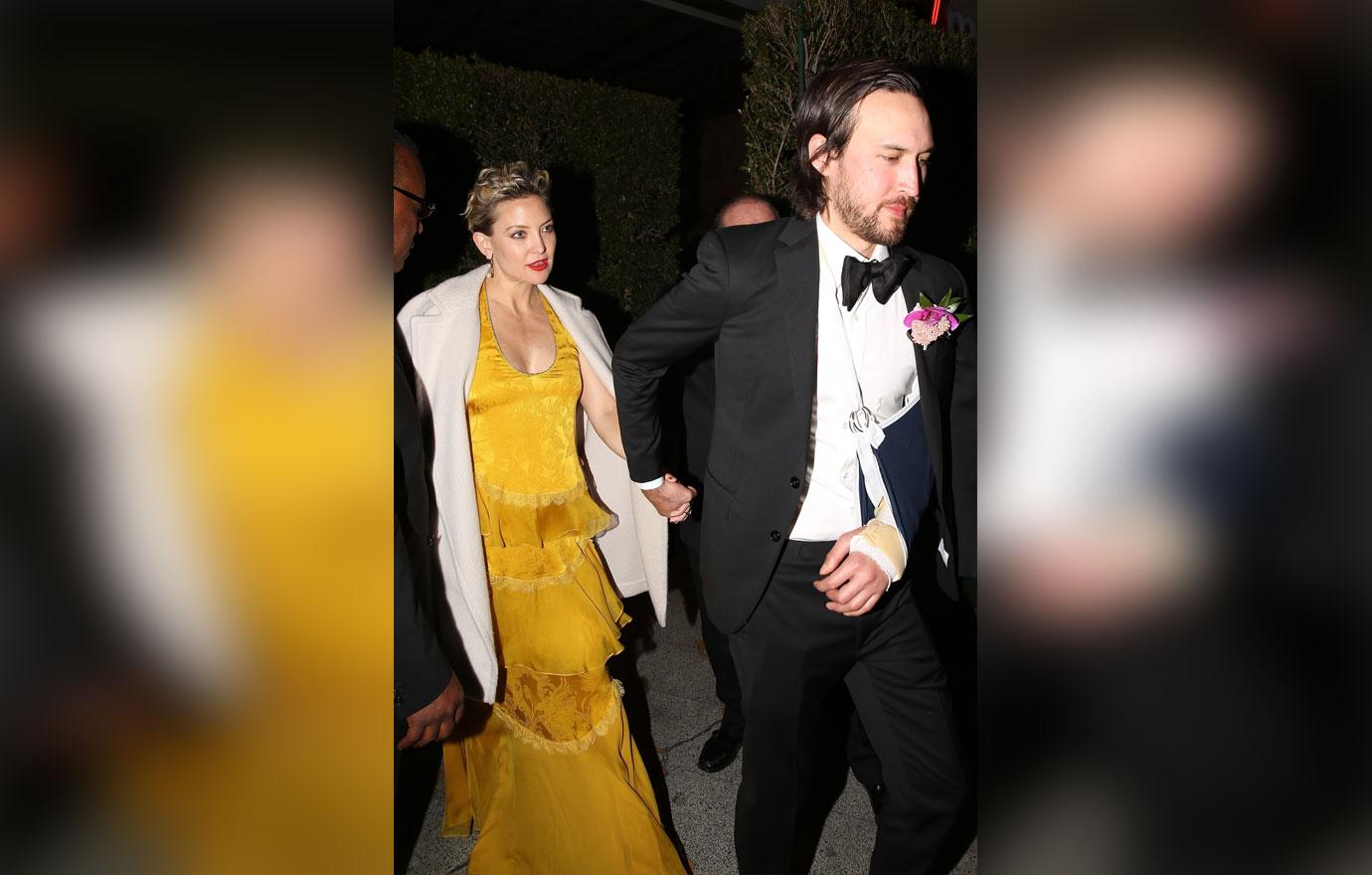 It's an exciting time for the mommy-to-be, as she just announced that she's expecting a baby girl with her boyfriend Danny Fujikawa.
She revealed the big news on her Instagram which came equipped with a video that showed if Danny and her would be having a boy or a girl. "We have been trying to keep this pregnancy under the radar for as long as possible but I'm a poppin now," she exclaimed. "And it's too darn challenging to hide, and frankly hiding is more exhausting then just coming out with it! My kids, Danny, myself and the entire family are crazy excited! A little girl on the way."
Article continues below advertisement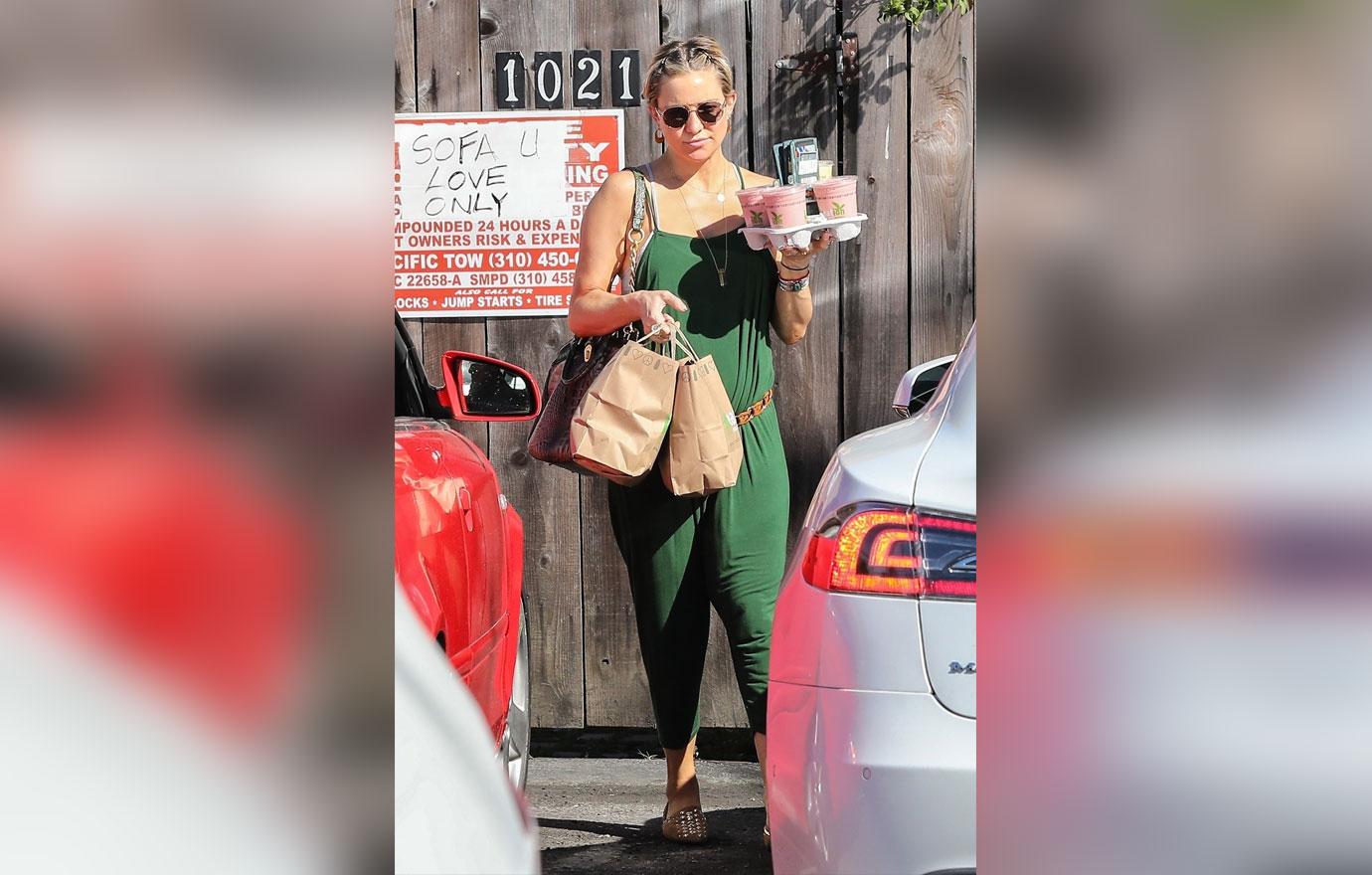 Now that "poppin" belly is definitely on display, no matter how hard she tries to hide it, as Kate was spotted grabbing a bunch of smoothies in Brentwood, California on Friday.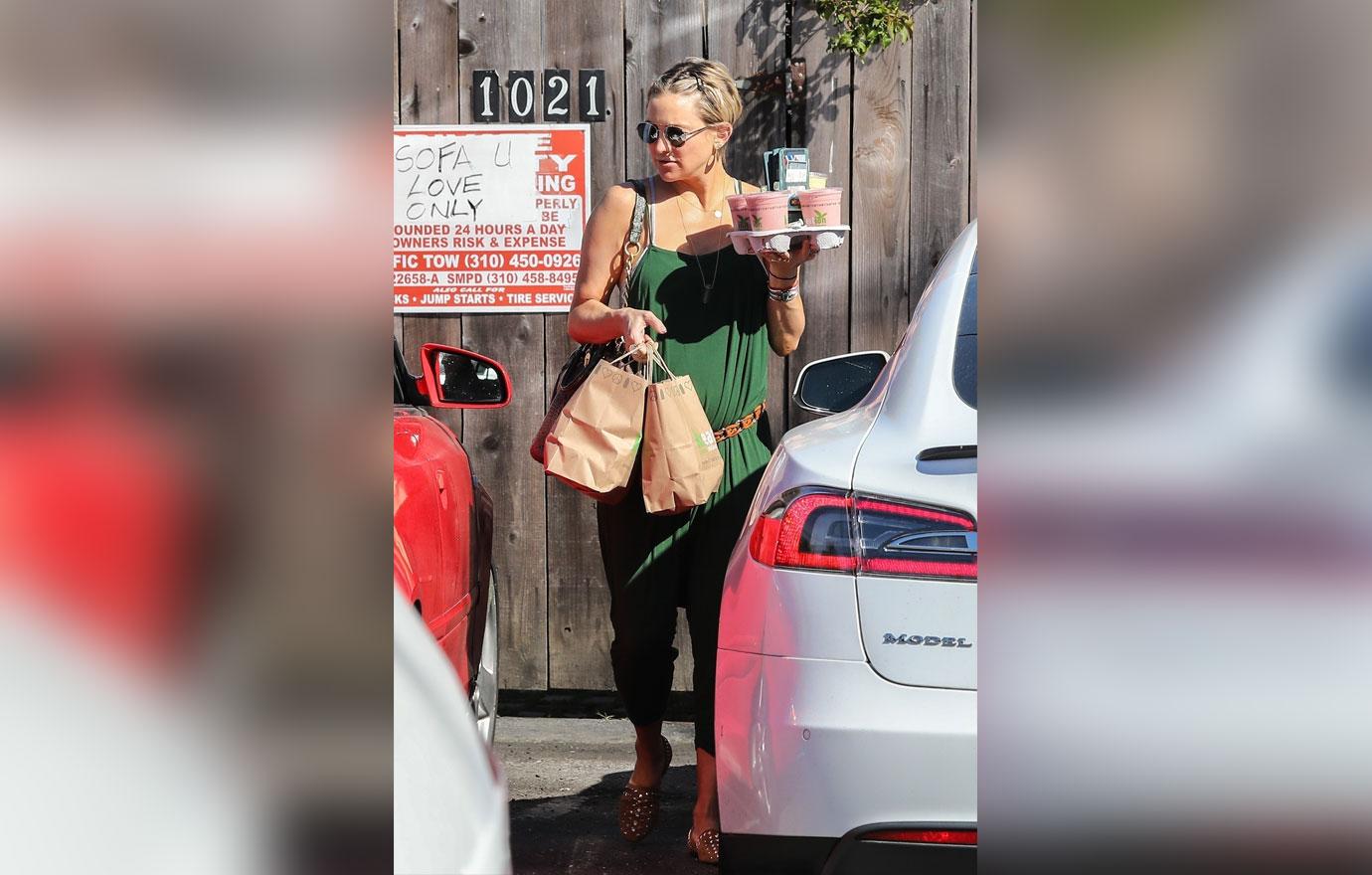 She looked gorgeous in her green harem style romper and shades as she carried a couple of bags and smoothies on her way to the car while keeping her growing belly hidden.
Article continues below advertisement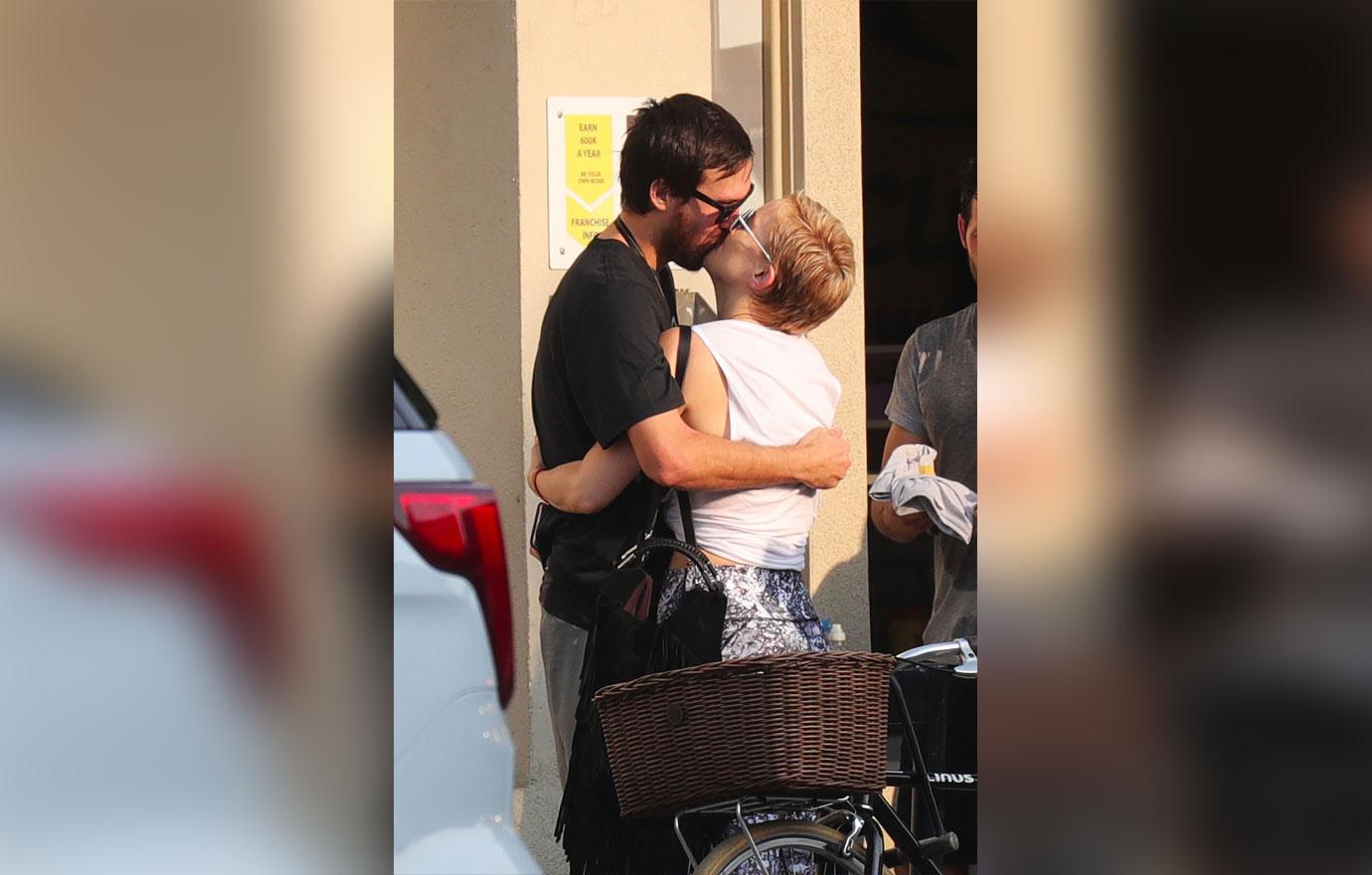 Kate shared a heartfelt post about Danny after she announced they would be having a baby with one another. Does this big step in their relationship mean a walk down the aisle could be in the near future?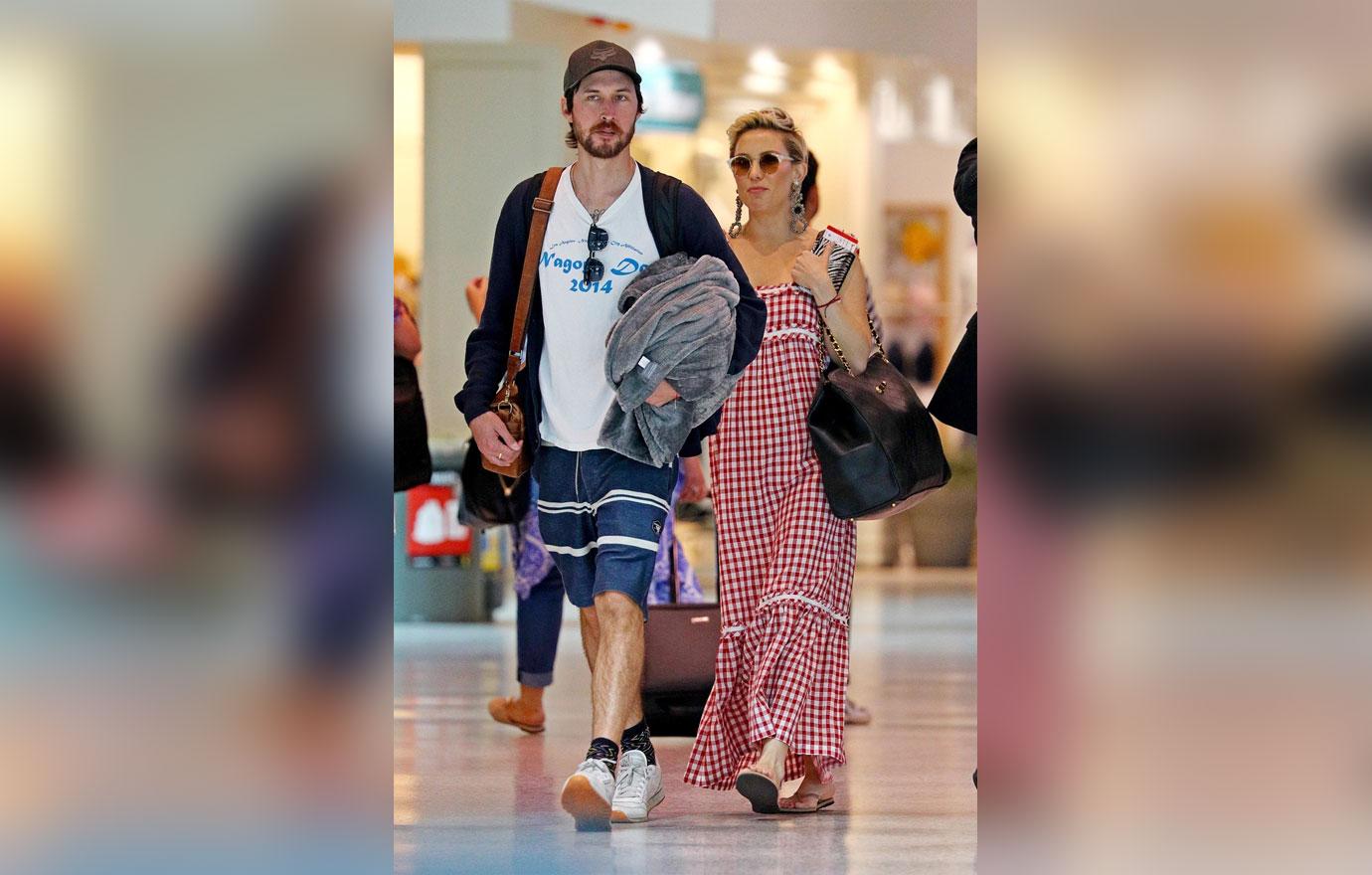 Do you think Kate and Danny will get married? Sound off in the comments!