PHOTOS
Playtime! Kate Hudson Reveals Her Hula Hoop Skills With Son Bingham During A Family Outing!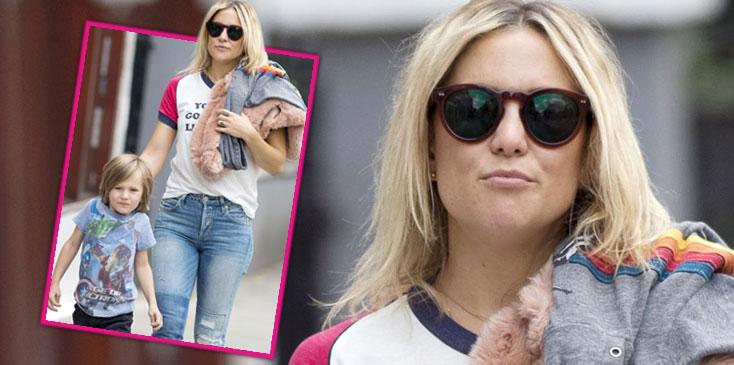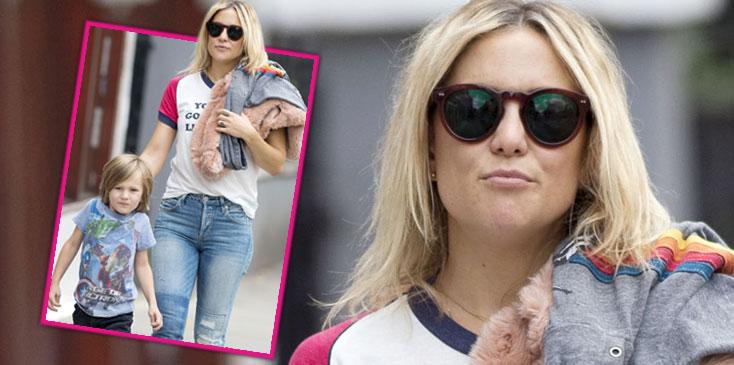 Kate Hudson does it all! The fitness fanatic showed how she maintains that bikini body while out with her son Bingham in London.
Article continues below advertisement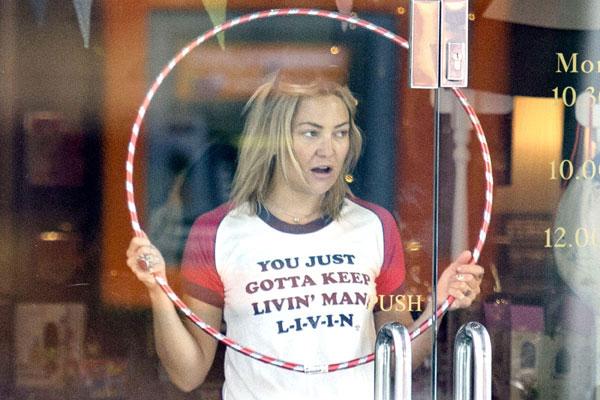 The 37-year-old was in the mood for some fun exercise and spotted hula hooping while they were at a toy store! And Kate was quite bold as she did so while in front of a store window. Talk about being spontaneous!
AG_126156_042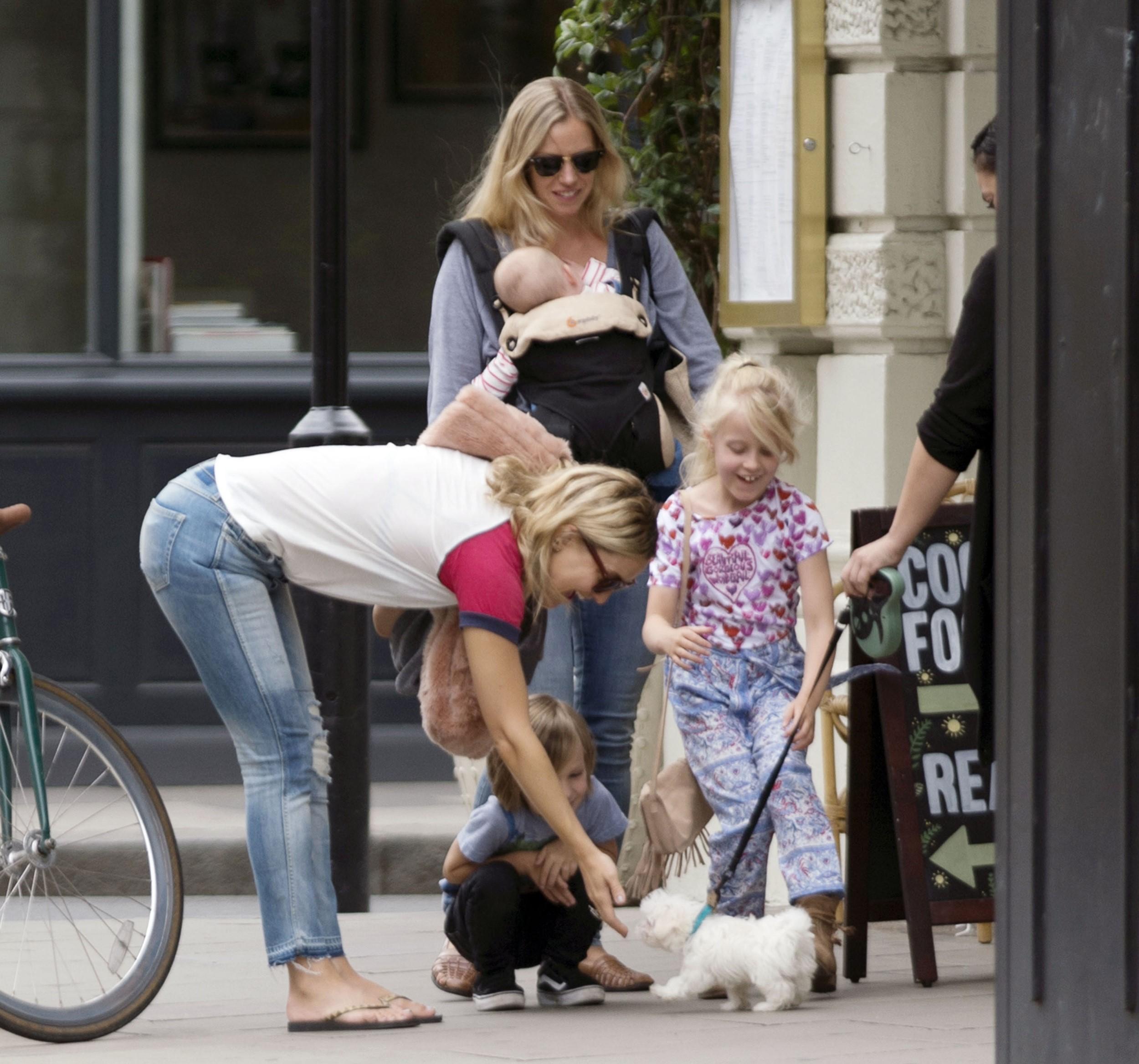 During their walk, Kate stopped to pet a cute dog as a female friend looked on.
Article continues below advertisement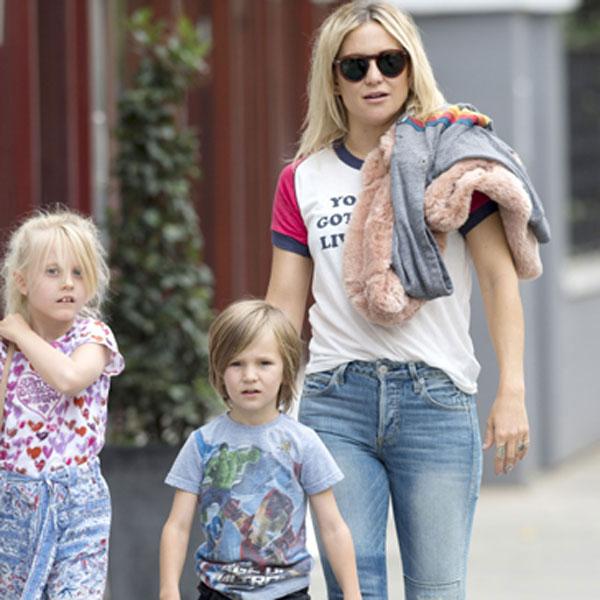 And Kate's shirt evidently reflected how she was feeling at the time, as it read, "You gotta keep on livin' man." She paired the retro shirt with a cute pair of denim jeans and flip-flops.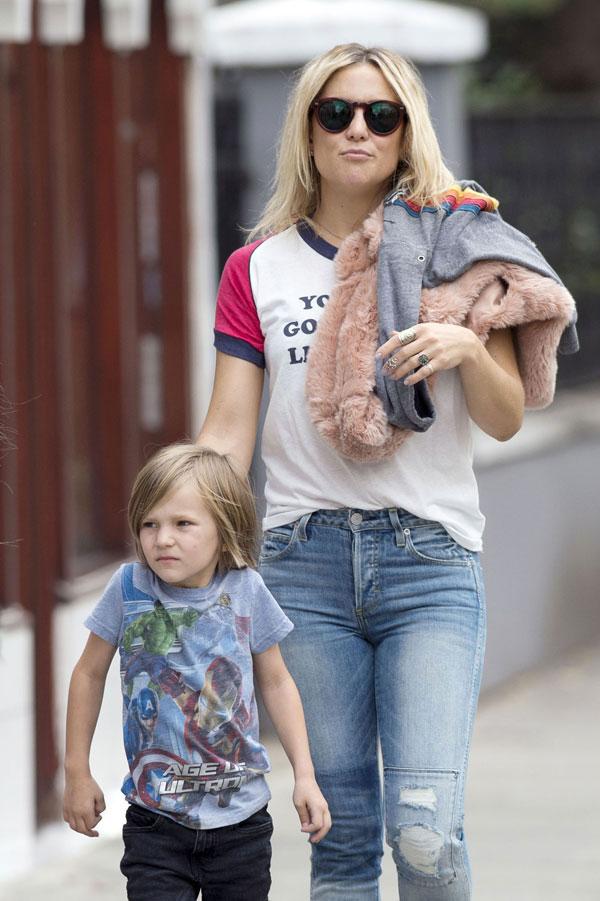 Her son looked ready for playtime in his Marvel Avengers T-shirt and black jeans. Last year, Kate made a surprising confession about her 4-year-old son with rocker Matt Bellamy, and told Kelly Ripa and Michael Strahan during an interview, "I just think Bing might be a little goth. He loves hard metal music and it's weird because none of us are like that in the house. Like Matt's not like that and I'm not like that."
Article continues below advertisement
AG_126156_004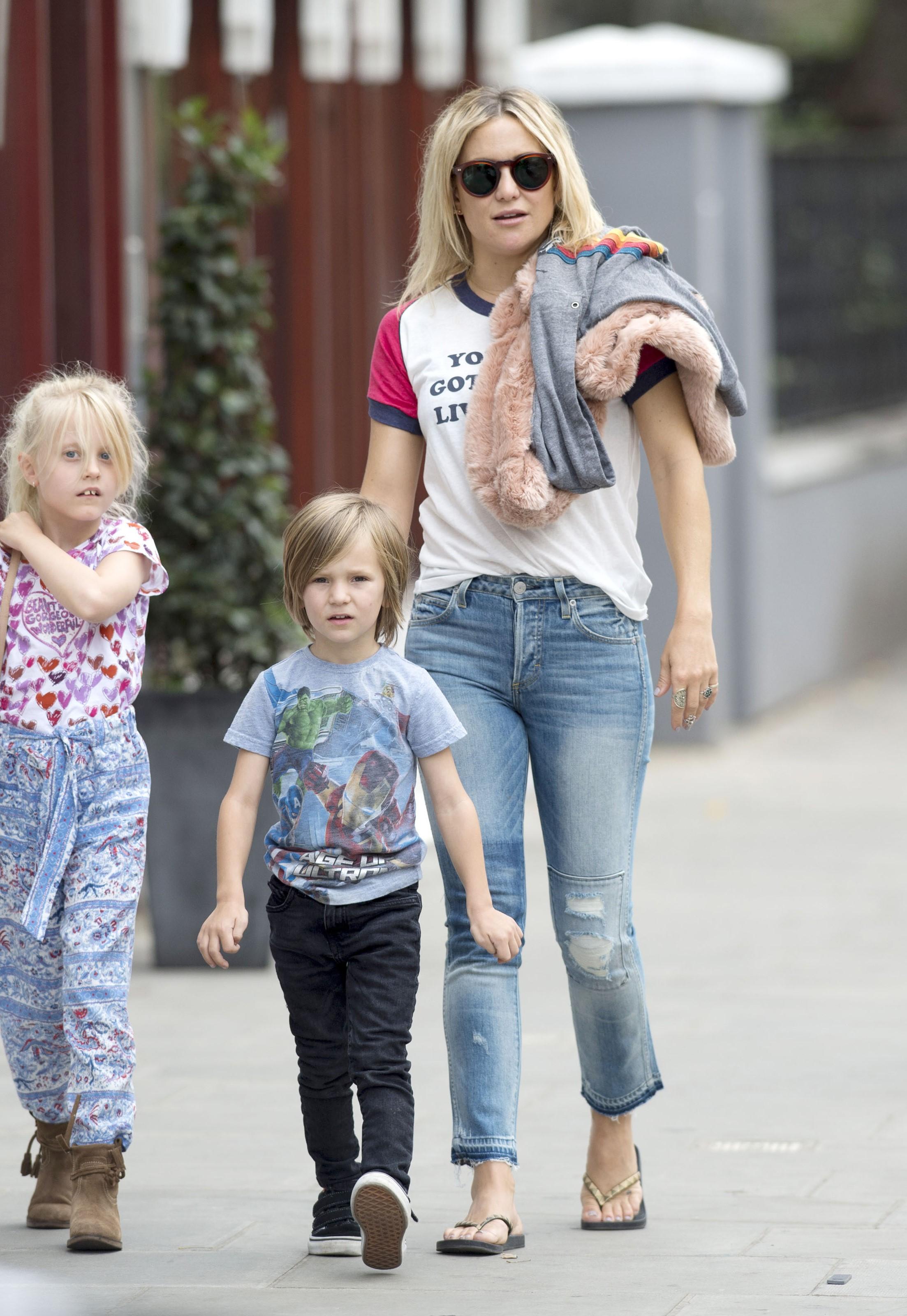 Meanwhile, the actress is certainly enjoying her summer, as she has been everywhere from Hawaii to St. Tropez! So some down time with the family in London is exactly what she needs!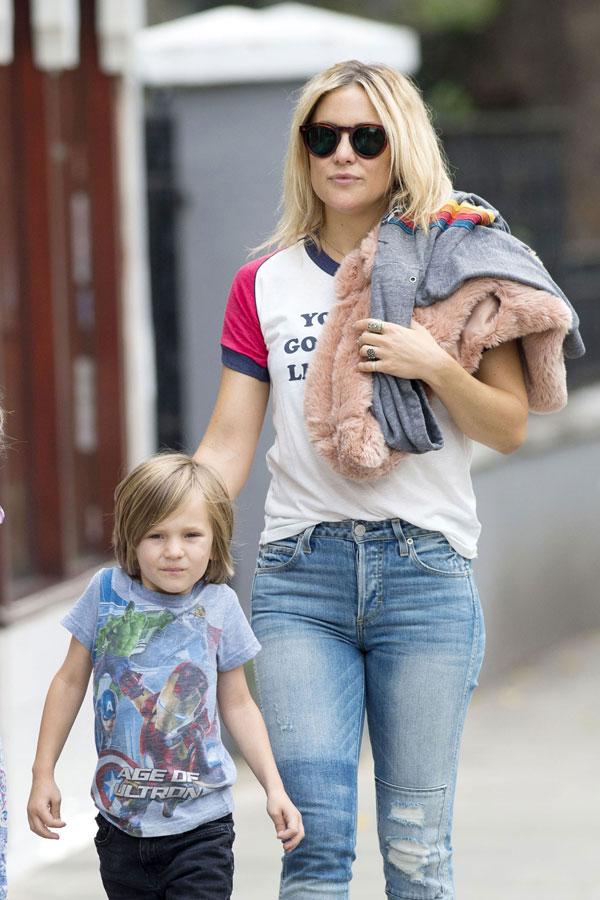 What are your thoughts on Kate's outing with her son? Let us know in the comments section.