PHOTOS
Prince William & Duchess Of Cambridge Pay Respects To Orlando Victims By Signing Book Of Condolences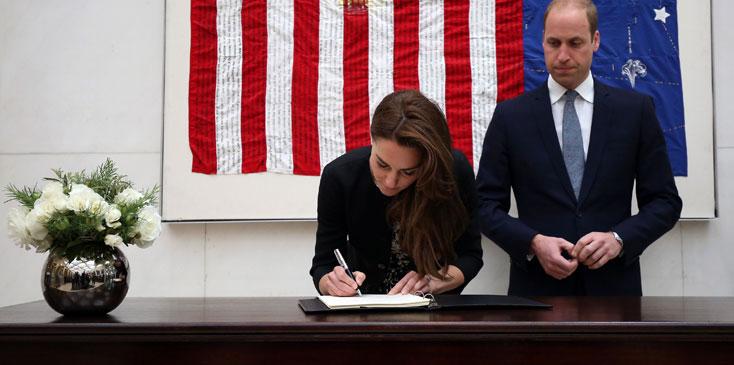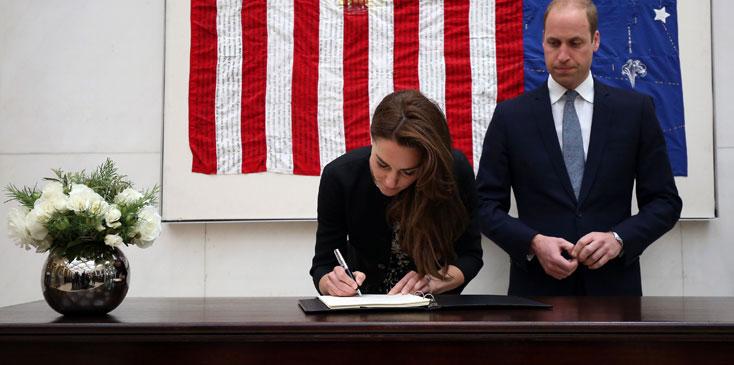 Two nations are uniting in tragedy. The Duke and Duchess of Cambridge, Kate Middleton and Prince William, visited the US Embassy in London on June 14 to pay their respects and offer condolences after the shooting in Orlando, Florida where 49 people were killed by a terrorist Omar Mateen.
Article continues below advertisement
The Royals met with US Ambassador Matthew Barzun and signed the book under the flag, which was given to Hillary Clinton by The Kaleidoscope Trust.
Prince William signed his name first and wrote: "With our deepest condolences and with our thoughts and prayers to all those affected."
Article continues below advertisement
Then Kate took her turn to sign her name beside her husband's.
On Sunday, Queen Elizabeth reportedly called President Obama to offer her nation's condolences.
Article continues below advertisement
London's LGBT community showed their solidarity in Old Compton Street in Soho for a moment of silence and the release of 49 balloons to represent the victims.