PHOTOS
Find Out Why Kate Middleton Didn't Wear Her Engagement Ring During A Recent Hospital Visit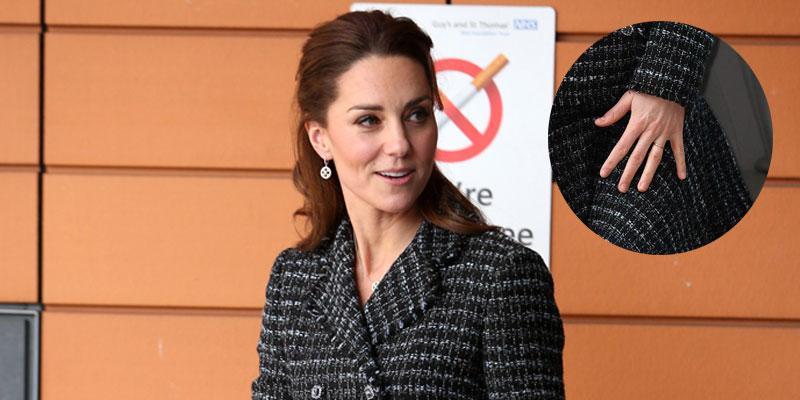 Kate Middleton's dazzling engagement ring was left at home for her latest outing. On January 28, the Duchess of Cambridge visited the Evelina London Children's Hospital to join a creative workshop run by the National Portrait Gallery's Hospital Programme.
Article continues below advertisement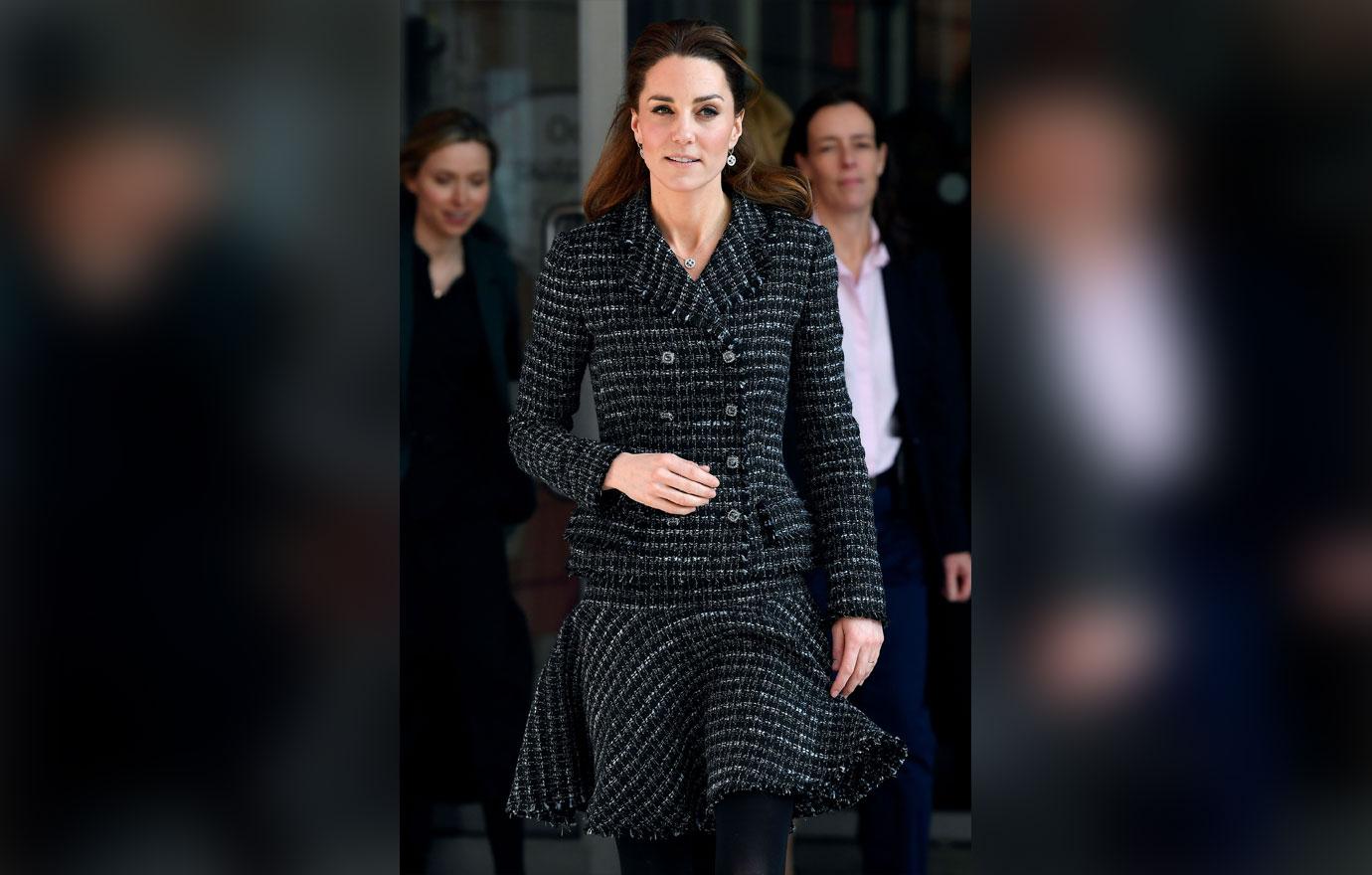 Kate, 37, wore a tweed Dolce & Gabbana ensemble for her visit. She completed the look with black tights and pointed-toe pumps. She did not wear the sapphire and diamond engagement ring to the hospital. However, Kate did wear her gold wedding band.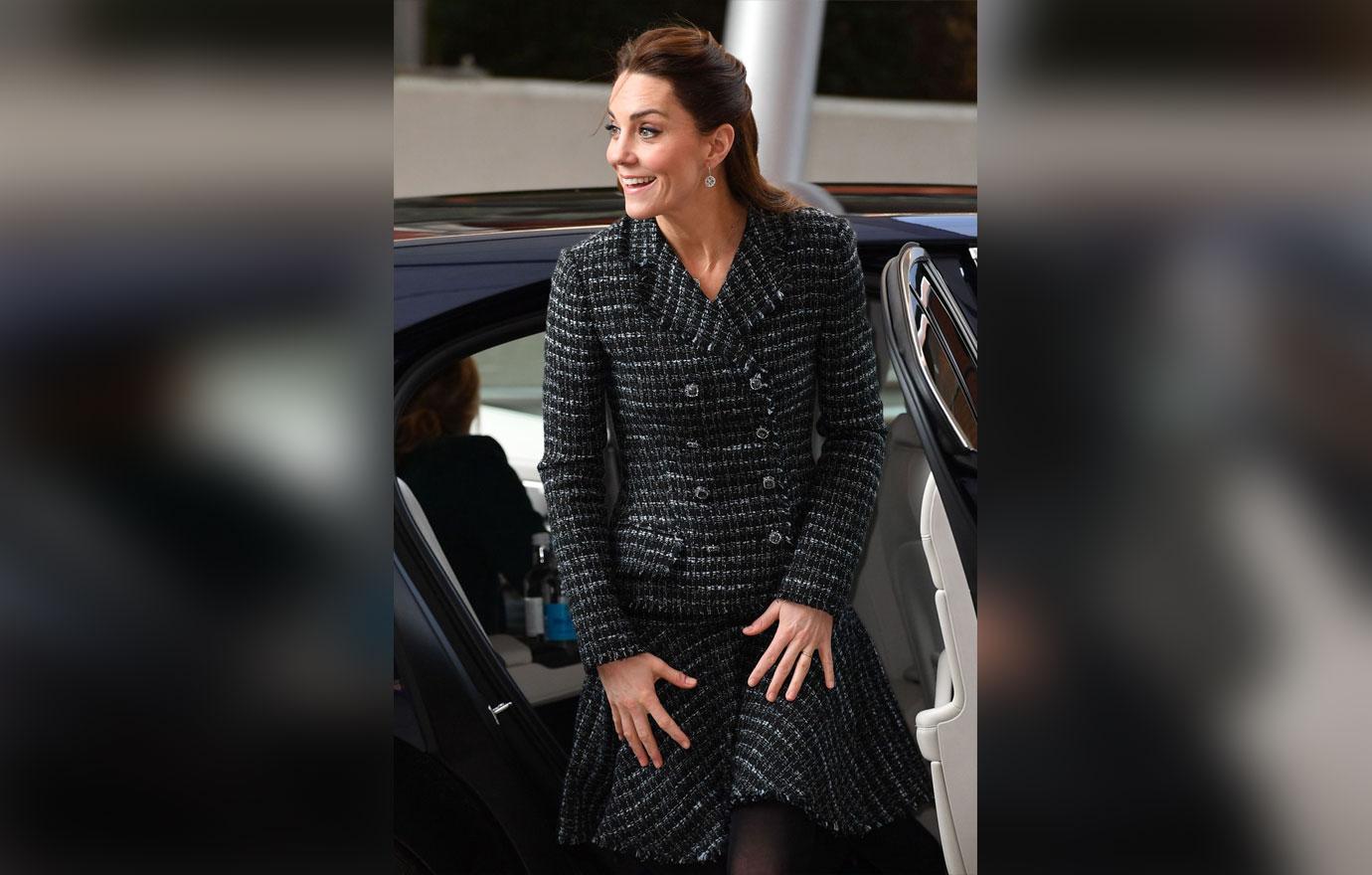 The reason behind the Duchess' lack of sparkle was due to the children's hospital's minimum jewelry policy, People reported. Before entering the wards and treatment areas, visitors must wash their hands thoroughly. It is recommended that guests remove their jewelry before entering.
Article continues below advertisement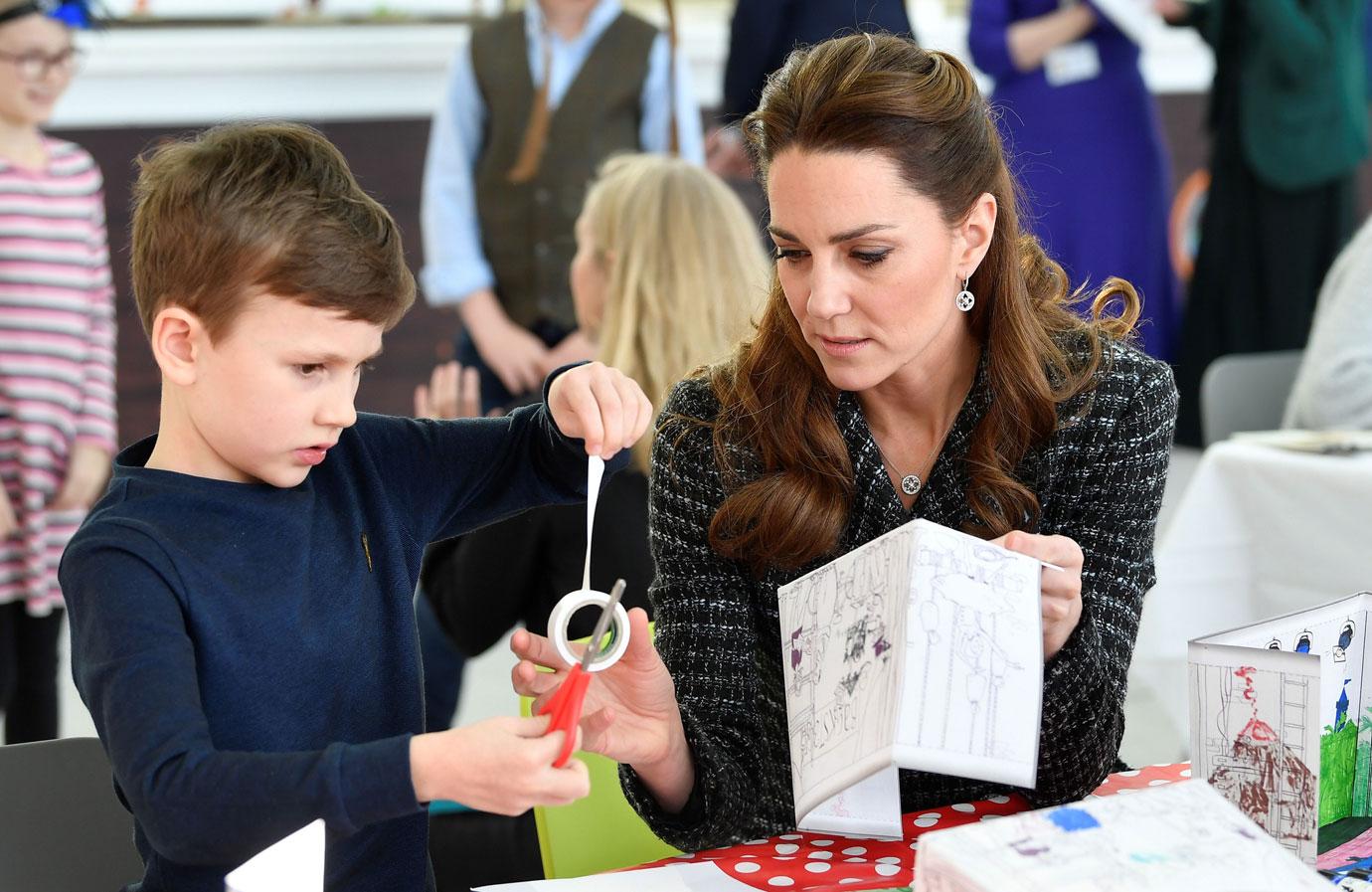 "The Duchess of Cambridge visited Evelina London Children's Hospital today to learn more about the creative art workshops which are delivered by the @nationalportraitgallery Hospital Programme," Kensington Palace posted to its Instagram page about Kate's outing on January 28. "The NPG works closely with Evelina London to bring workshops and artists into the hospital, helping to support the health, well-being and happiness of the children who receive care there."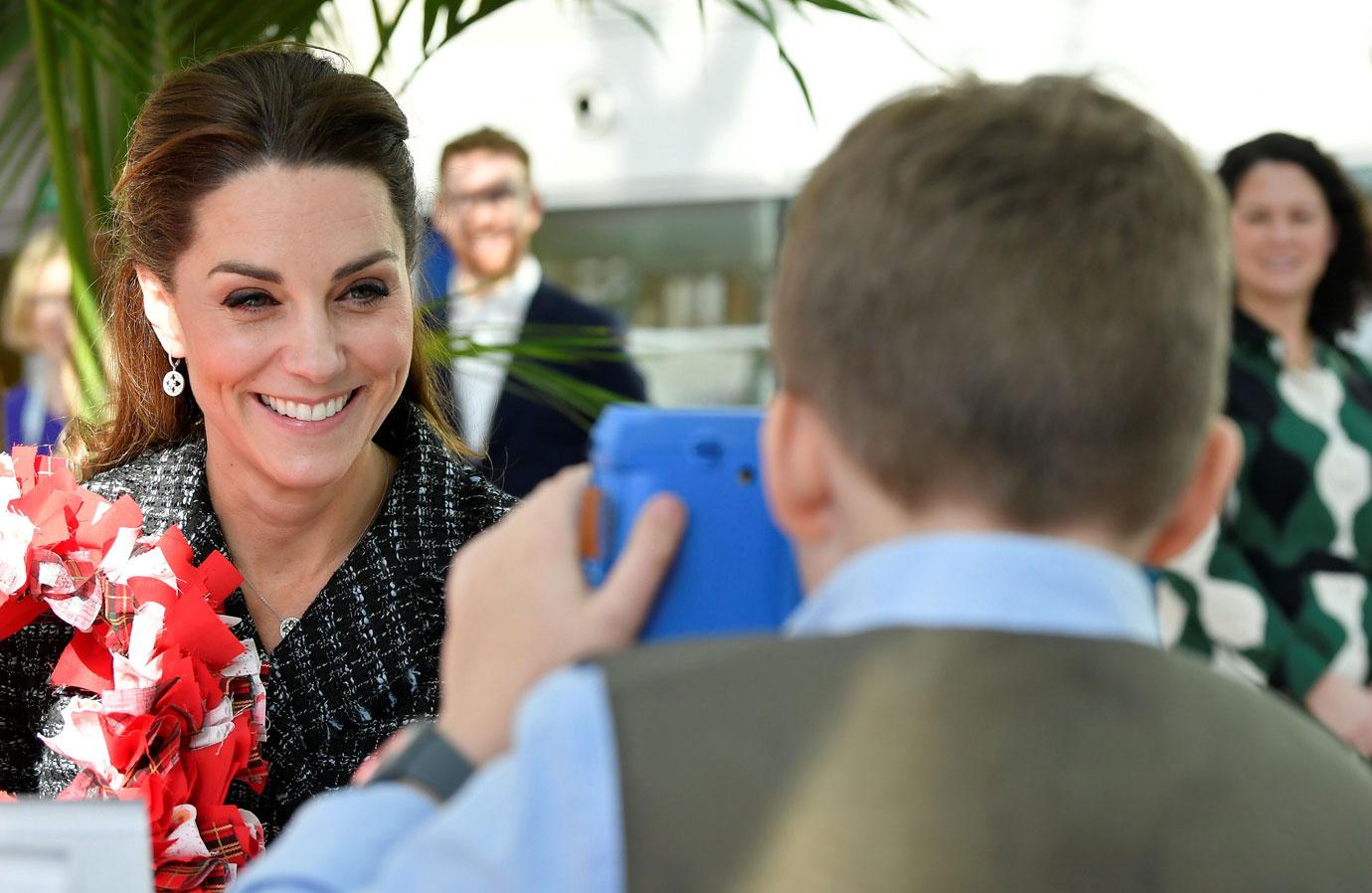 During her visit, Kate spent time meeting children, young people and their families along with taking part in the creative arts workshop. Even though royals don't typically pose for portraits, Kate took the time to pose for several, including a Polaroid picture taken by 10-year-old Luke Wheeler-Waddison.
Article continues below advertisement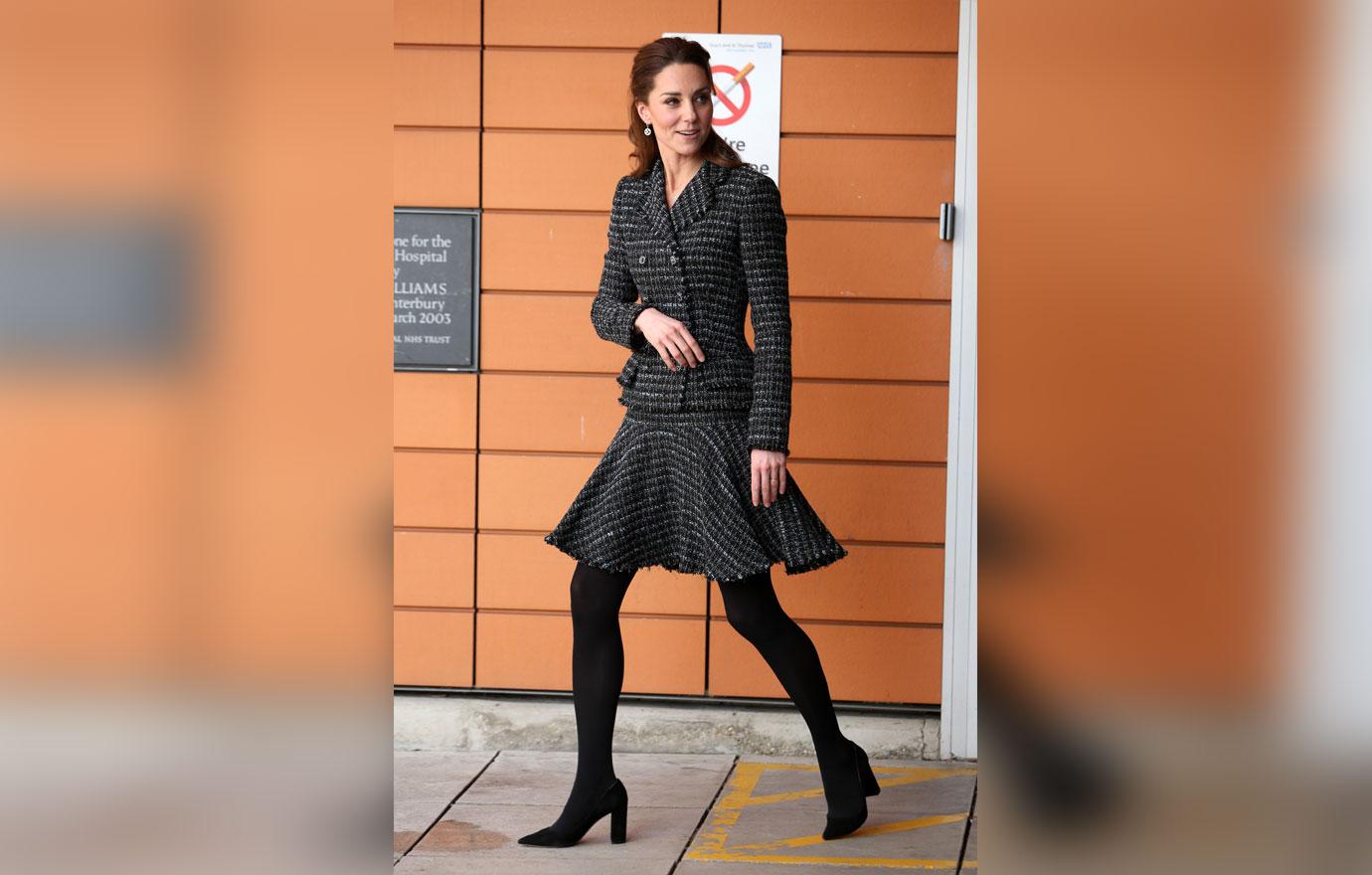 Marian Ridley, the director of Evelina London, was delighted that the Duchess visited and got to see the workshop in full swing. "We are extremely proud to host the National Portrait Gallery's creative arts workshop and delighted that we were joined by Her Royal Highness The Duchess of Cambridge to see the excellent work that they do," she said. "Art is an invaluable therapy for children and young people while they are in hospital. It helps to develop their creativity and gives them something to enjoy, while reducing any anxieties they may be feeling."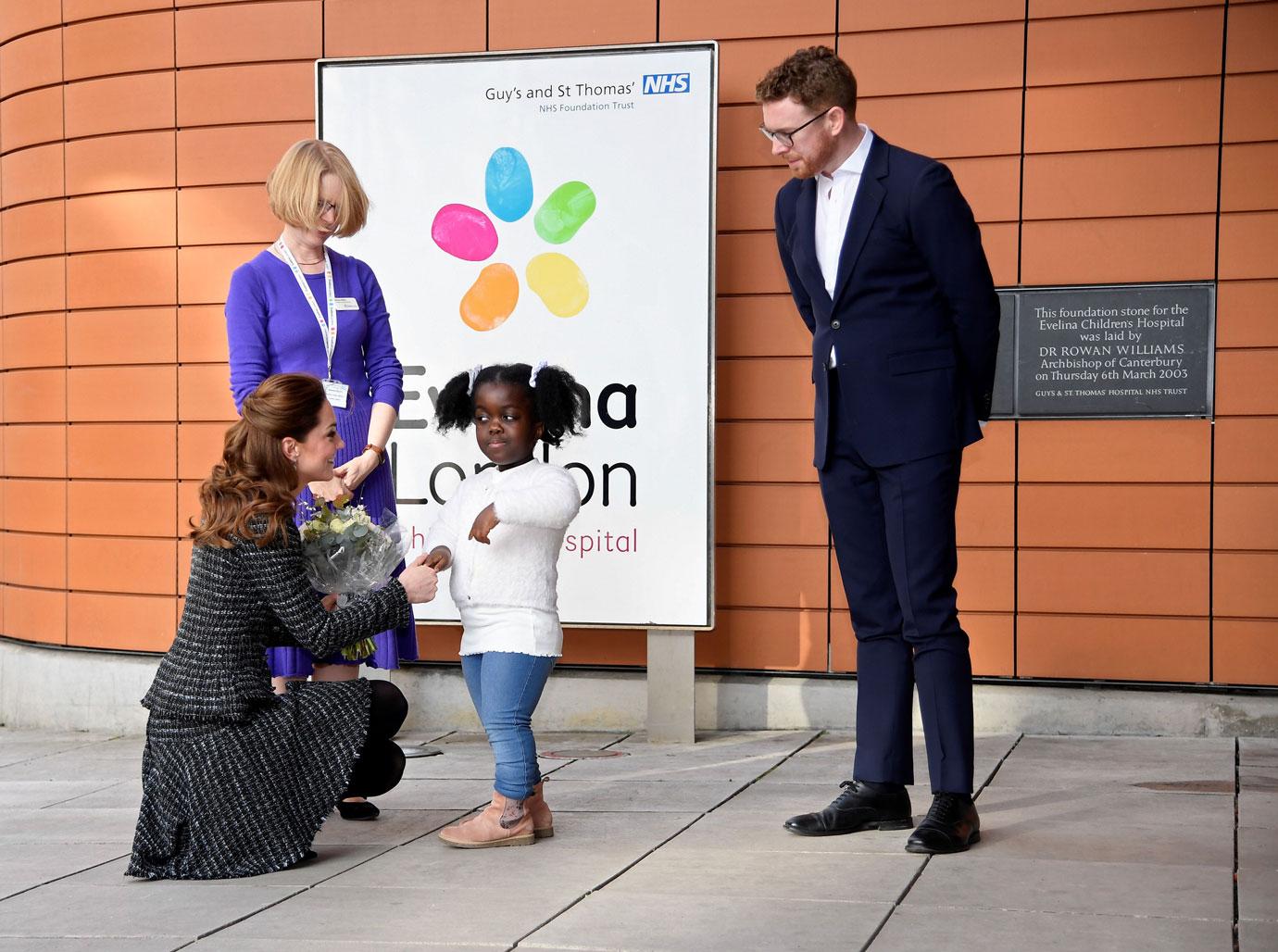 She added, "It is a great pleasure to have the Duchess with us to see our young artists letting their imaginations run wild and we are thoroughly grateful to our partners at the National Portrait Gallery for everything that they do." Kate has been a longtime supporter of implementing art as therapy.
Article continues below advertisement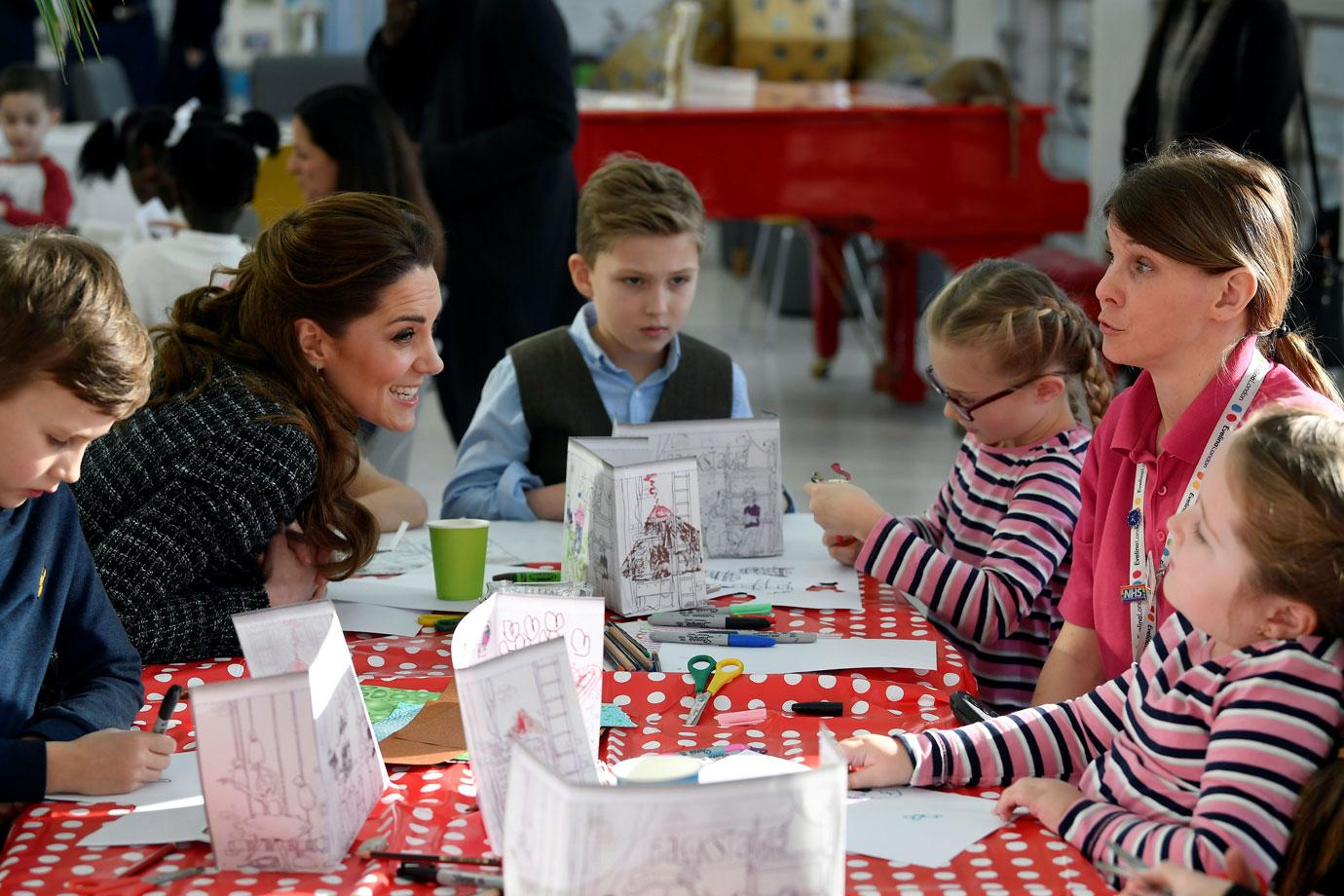 Kate's iconic engagement ring typically comes off during hospital visits, dating back to when she and Prince William first got engaged in 2011. In January 2018 during the Great Ormond Street Hospital's Mittal Children's Medical Centre's opening, the mother of three chose to leave the gorgeous accessory behind.
The Duchess's engagement ring belonged to her late mother-in-law, Princess Diana. The stunning piece of jewelry consists of 14 solitaire diamonds that surrounds as 12-carat oval Ceylon sapphire set in 18-karat white gold.