PHOTOS
Kate Upton Walks Her Adorable Dog Harley After Being Out Of The Public Eye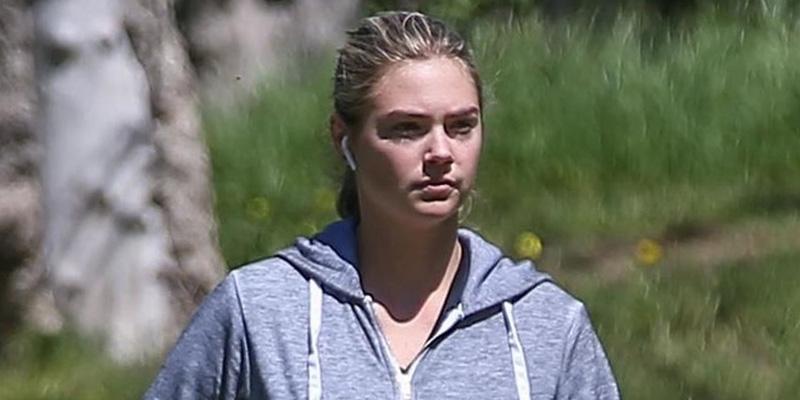 Hey Kate Upton! The model was spotted taking her dog out for a walk, and covered up her famous figure as she kept things casual in Beverly Hills. She's been quite low key lately, and this is the first time she's been seen since the man accused of stealing personal information, including private photos of celebrities including herself, pleaded guilty.
Article continues below advertisement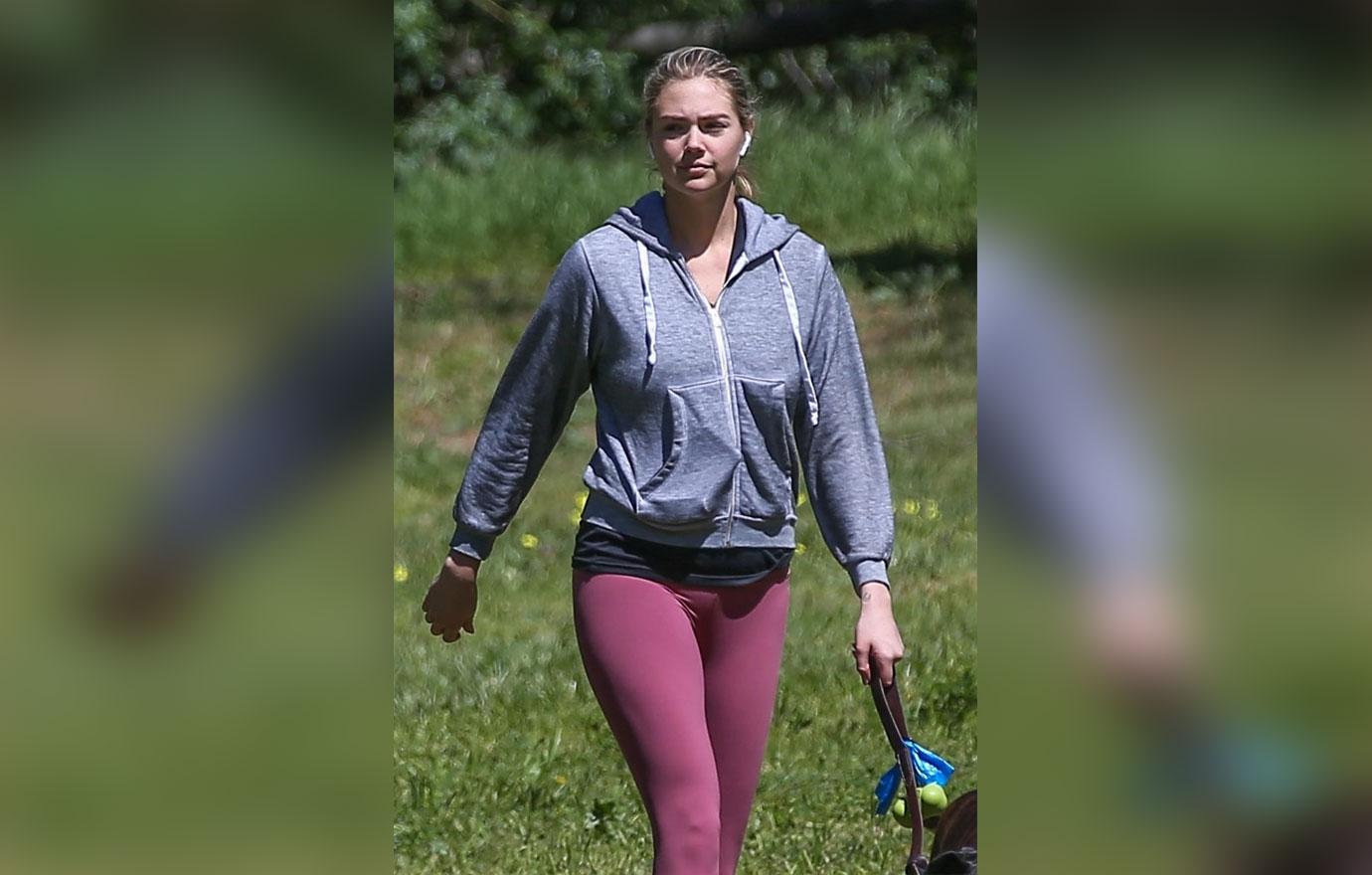 The 25-year-old took Harley for a stroll while wearing pink leggings and a grey hoodie. She adopted the boxer six years ago and previously referred to him as her child, and said she takes him everywhere.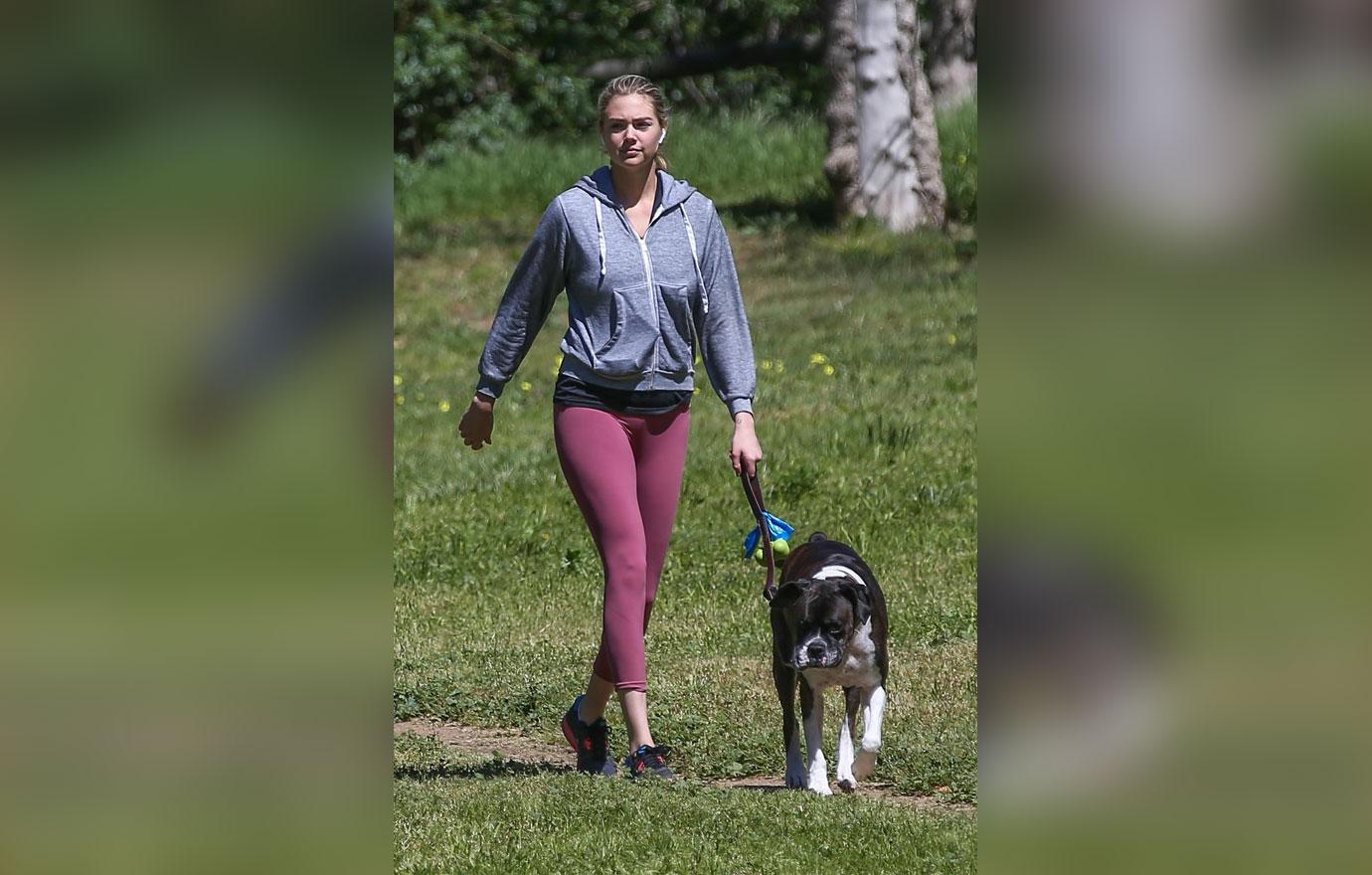 "I love having a dog because it's just unconditional love. I love that I have a snuggle buddy and I have someone so excited to see me every day. It's also fun to go on hikes with him and play with him," she told InStyle.
Article continues below advertisement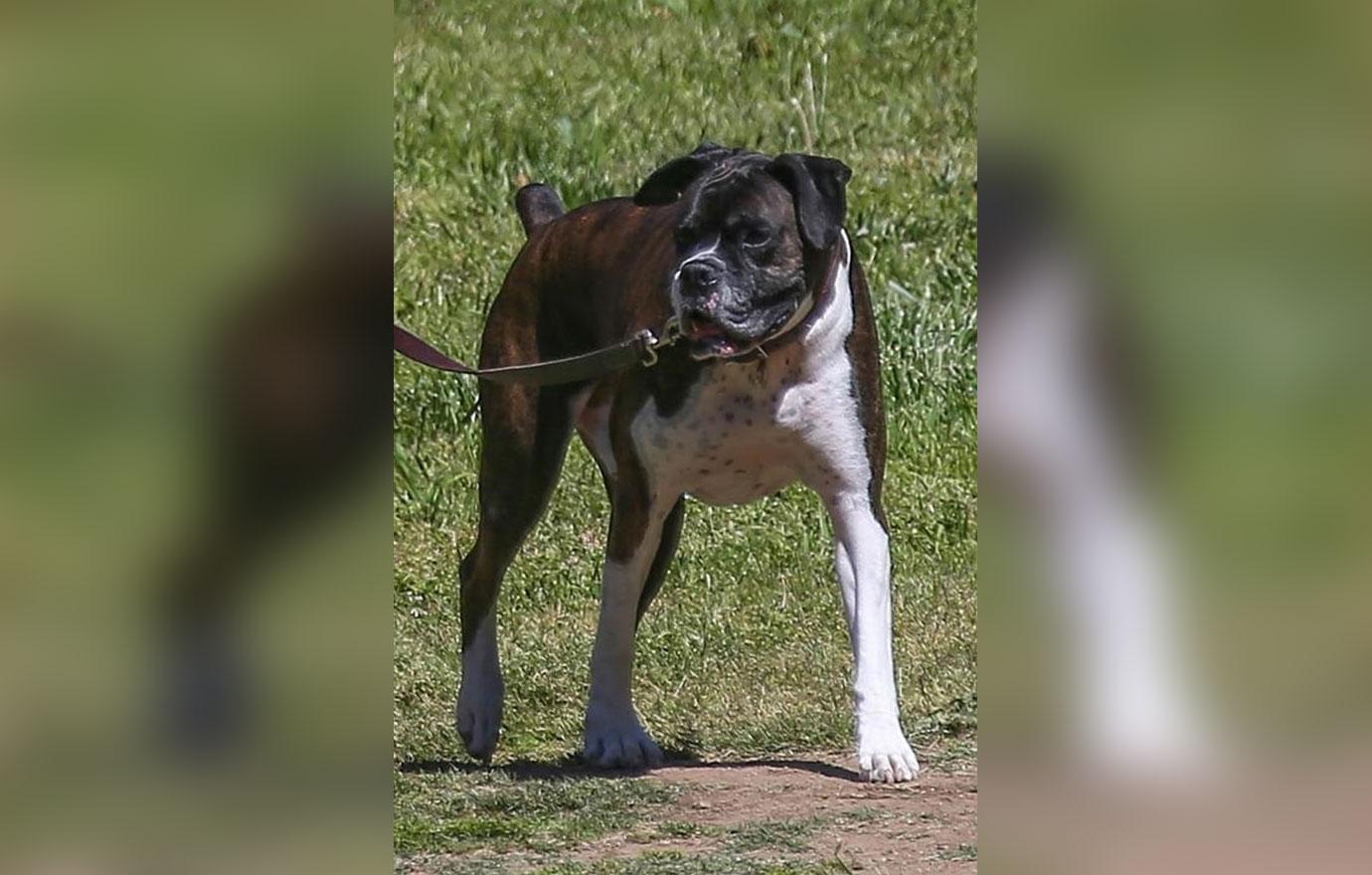 She added, "Harley and Justin Verlander are best buds. Whenever I leave Harley with Justin, Justin takes him golfing with him. He rides around in the golf cart. They play fetch. He actually prefers Justin over me in a game of fetch, but I kind of get it." Justin of course is Kate's husband, whom she married in December.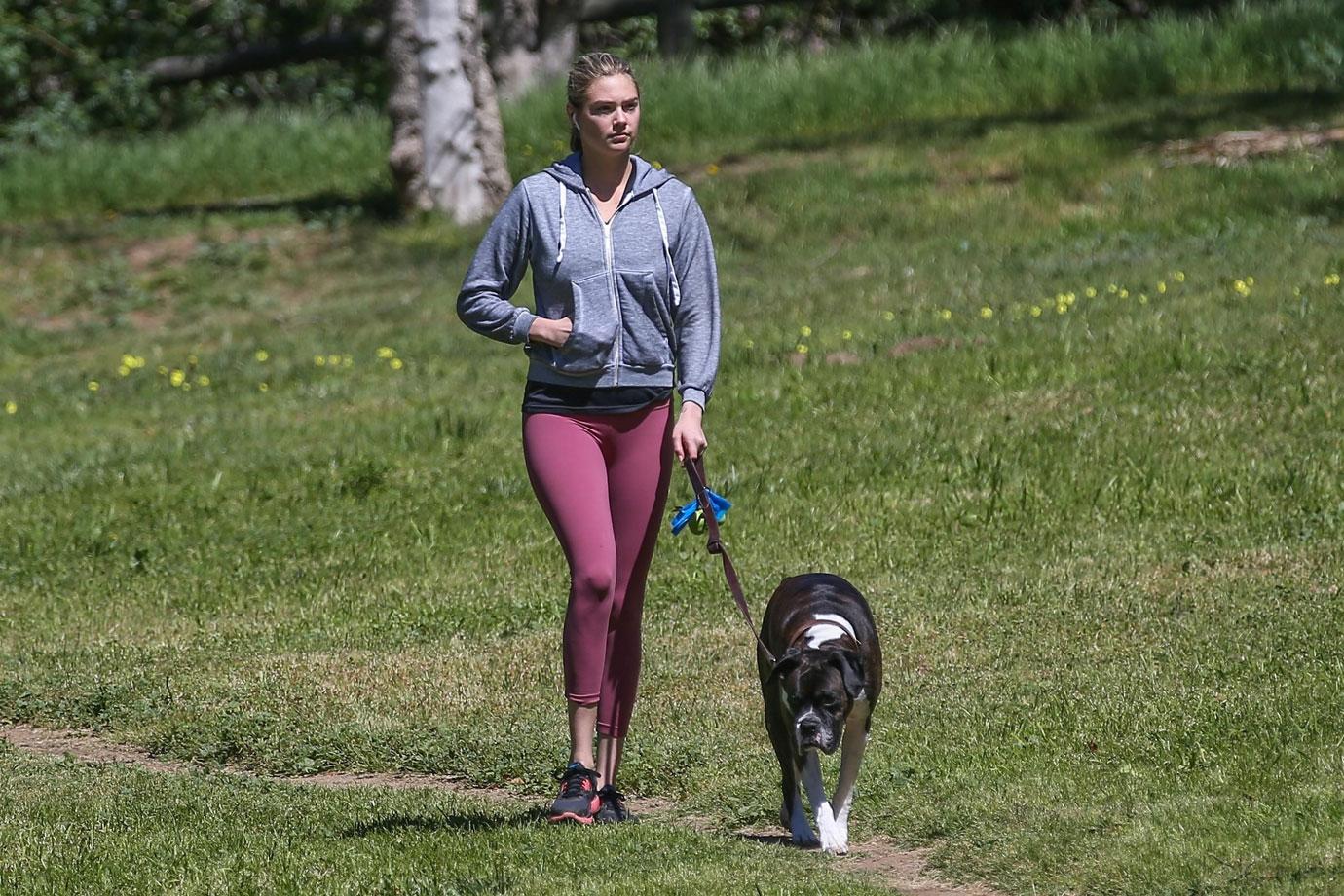 Justin recently spoke about their wedding, and told People, "It was a very special moment. It was pretty storybook. The moment the gates opened and I saw her walking down the aisle, I lost it."
Article continues below advertisement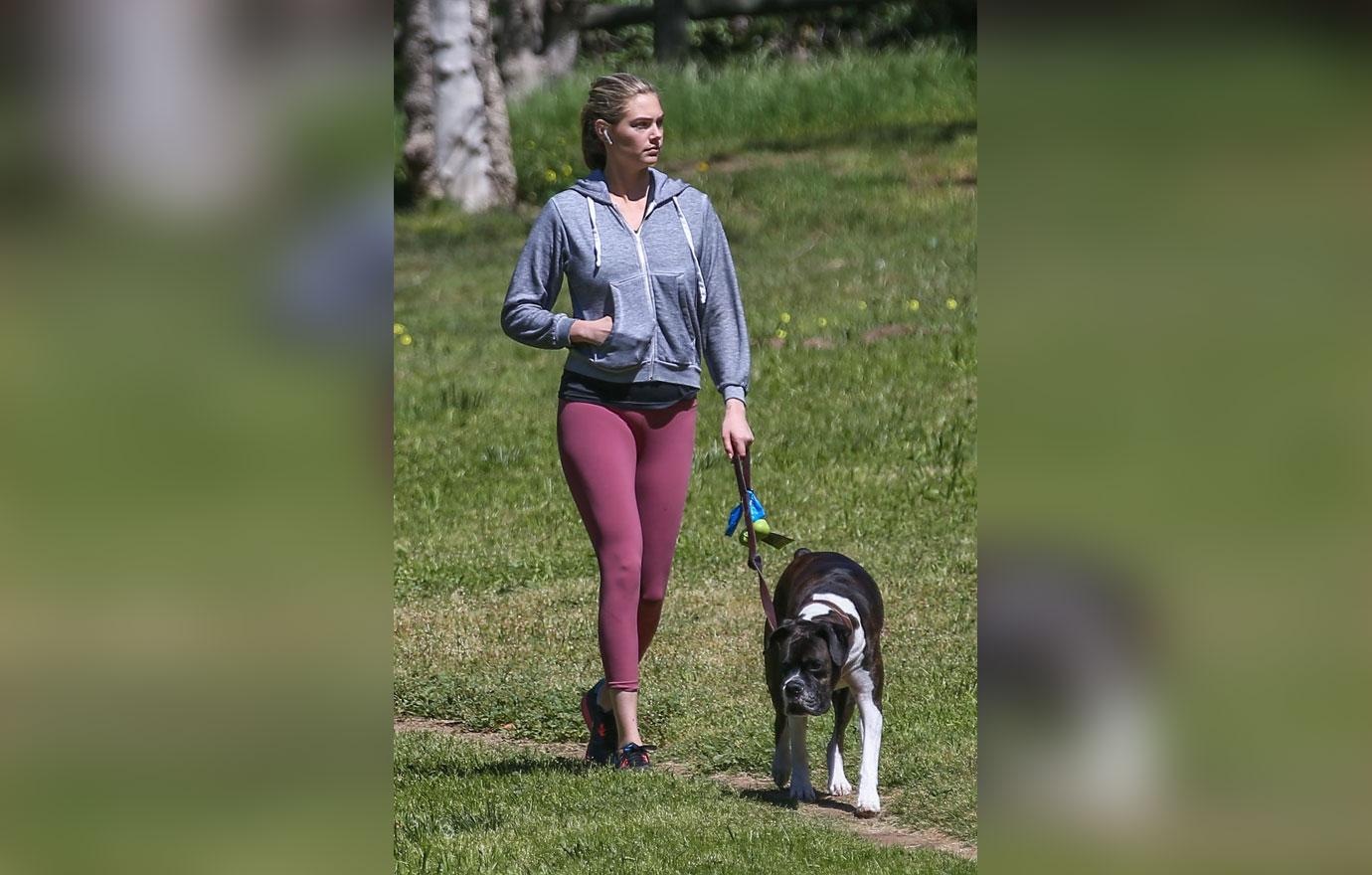 He continued, "She looked so beautiful, and I had been looking forward to that day for a long time. All the emotions came to me, and it was everything I had imagined it would be and more."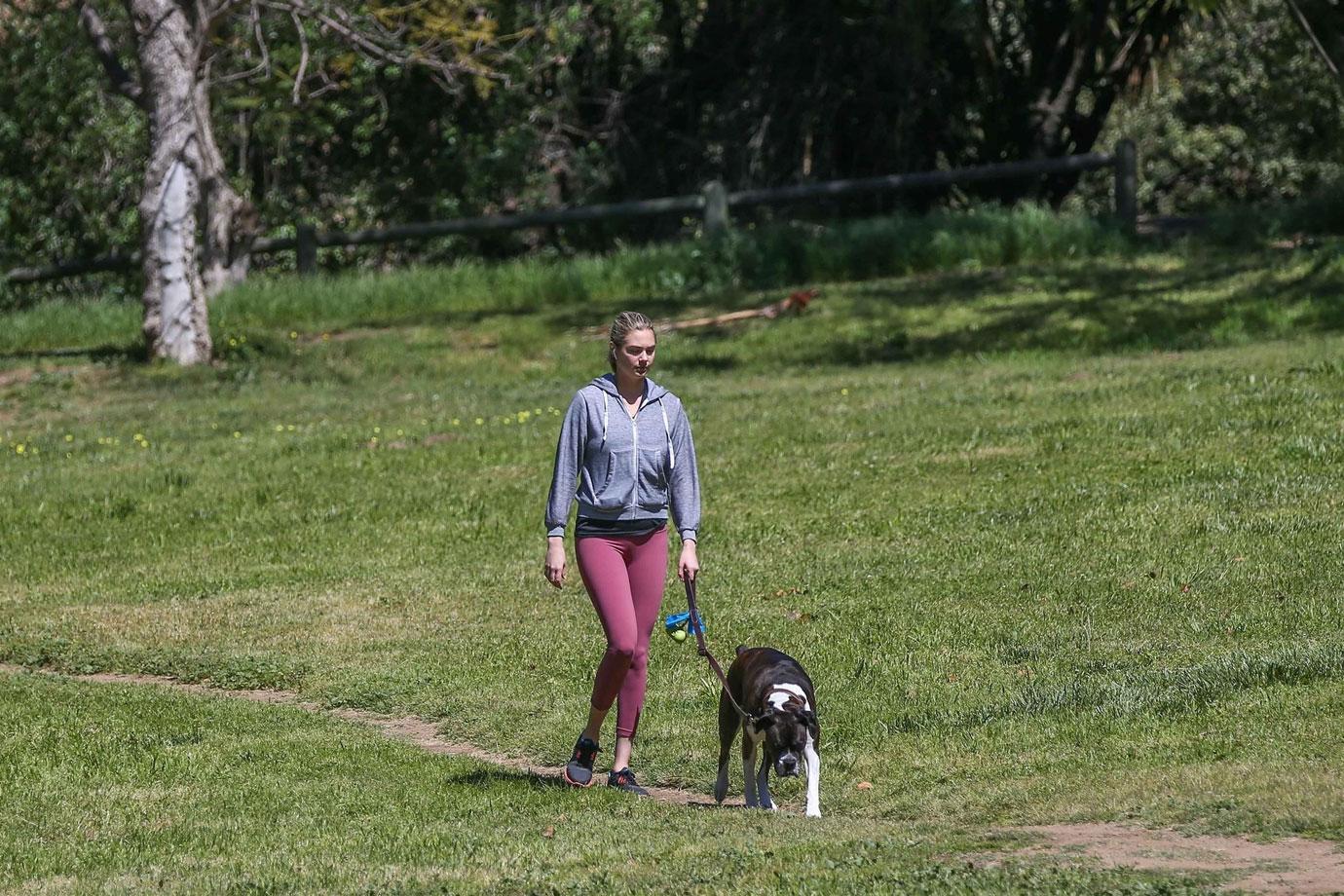 What are your thoughts on Kate's walk with her dog? Let us know in the comments section.