PHOTOS
Jamie Foxx Is Making Katie Holmes HOT — See Her Most Amazing Looks Since They Went Public!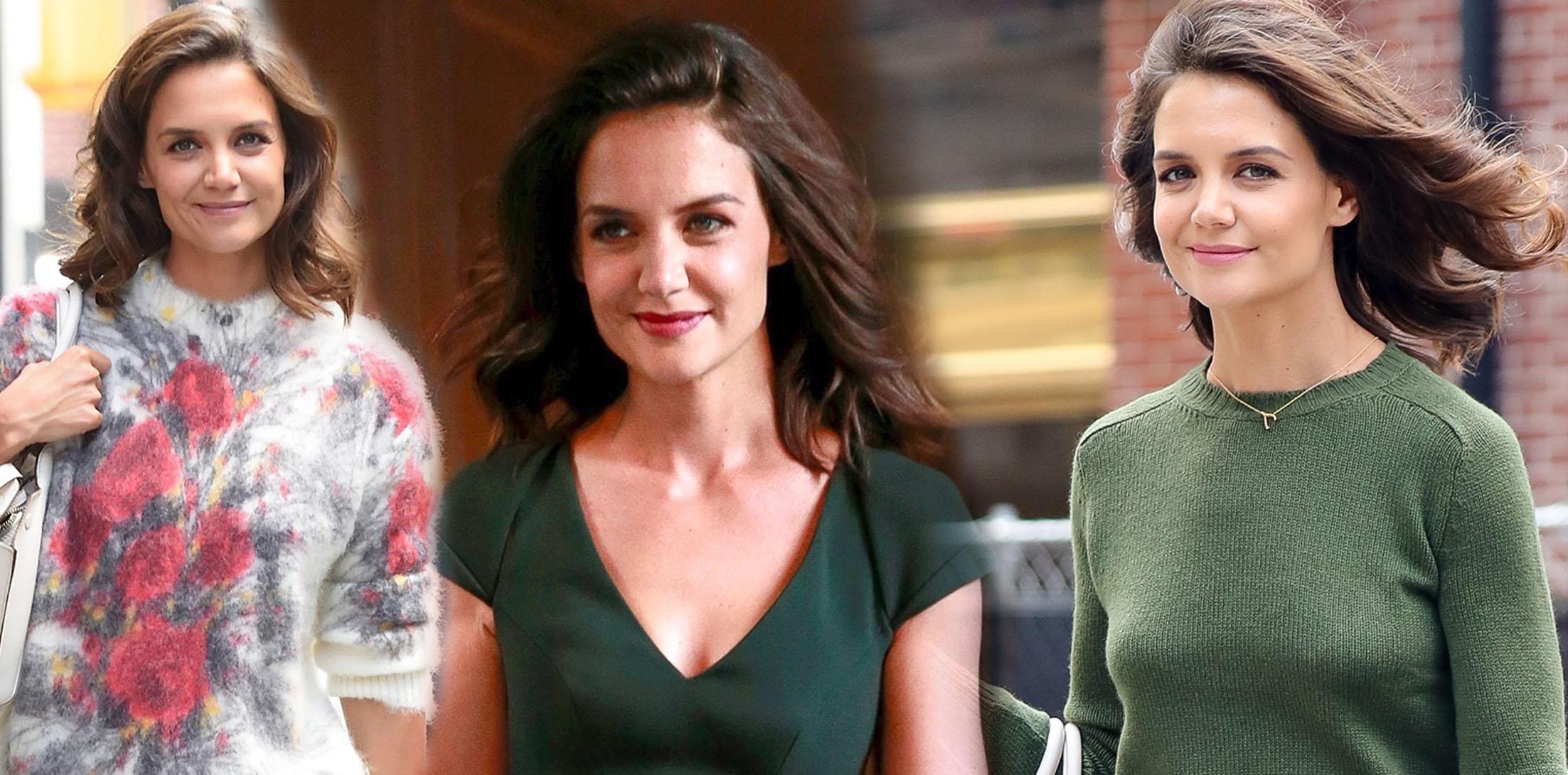 We have never seen Katie Holmes so happy or sexy! She took a chance with love after her split from Tom Cruise back in 2012, and honestly, this glow says it all! She has been out and about more than ever after going public with Jamie Foxx in Malibu this week, and it's pretty evident that love makes one just radiate.
Article continues below advertisement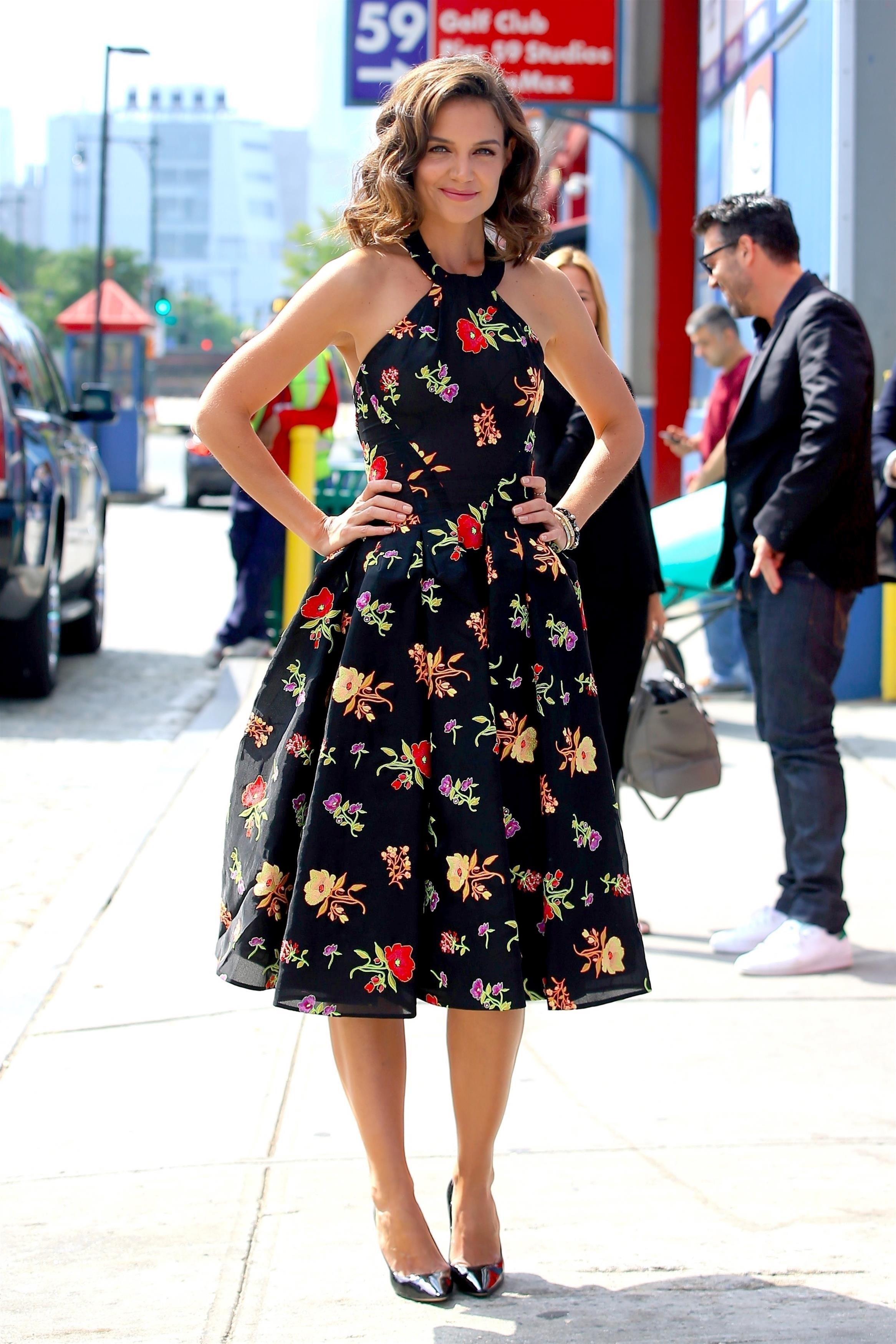 The 38-year-old couldn't look more stunning during Fashion Week in New York City, after holding hands with Jamie after they took a romantic stroll on the beach over the Labor Day weekend. The super secretive couple finally held nothing back as they took in the view of the ocean. Afterwards the two headed back to their beach house where they enjoyed a coffee and cocktail from the terrace.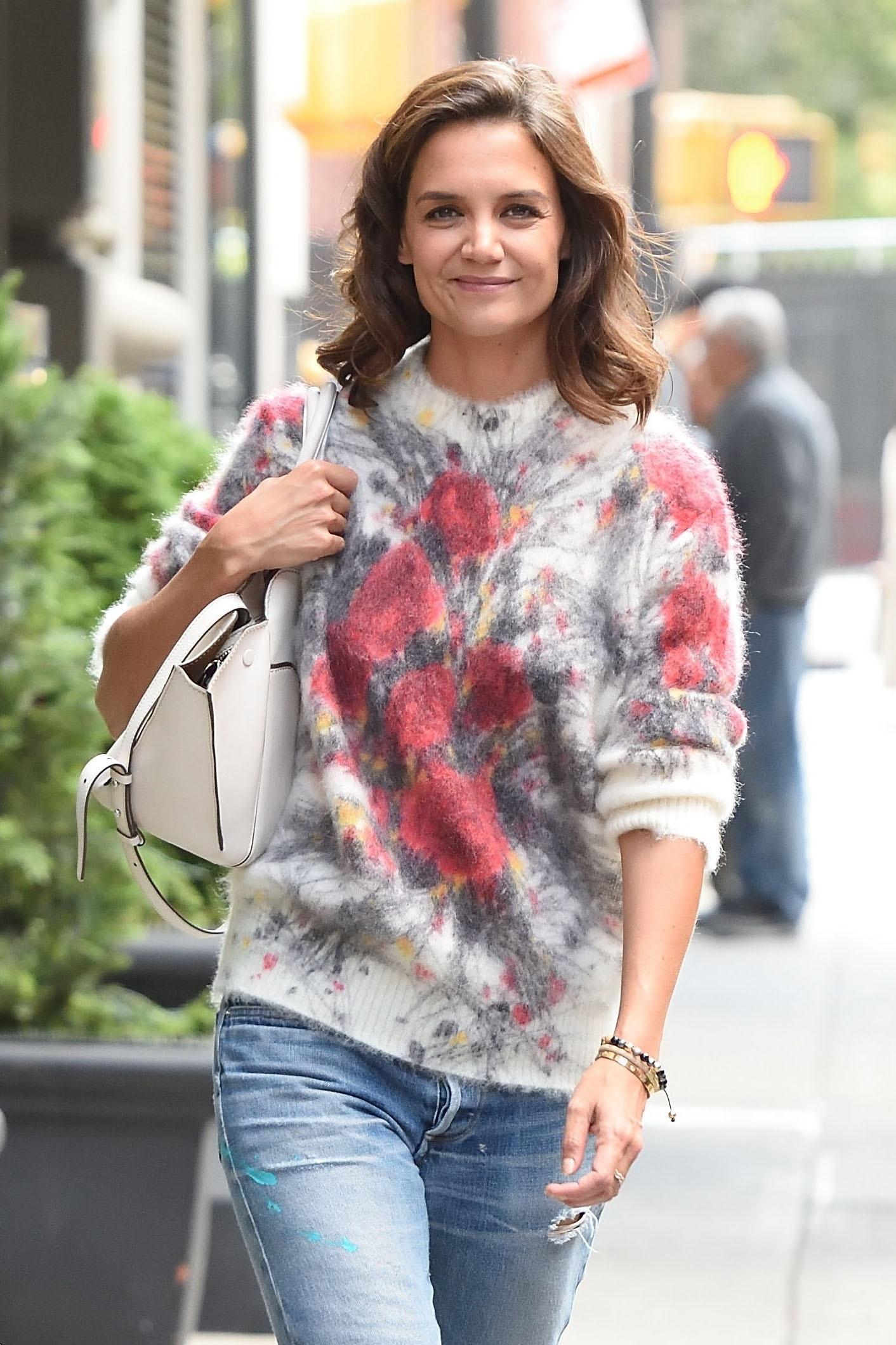 After turning heads in her floral dress, Katie smiled to the cameras before going back to her hotel, and showed off her fall fashion sense in a floral printed sweater, blue jeans, brown boots, and a white purse.
Article continues below advertisement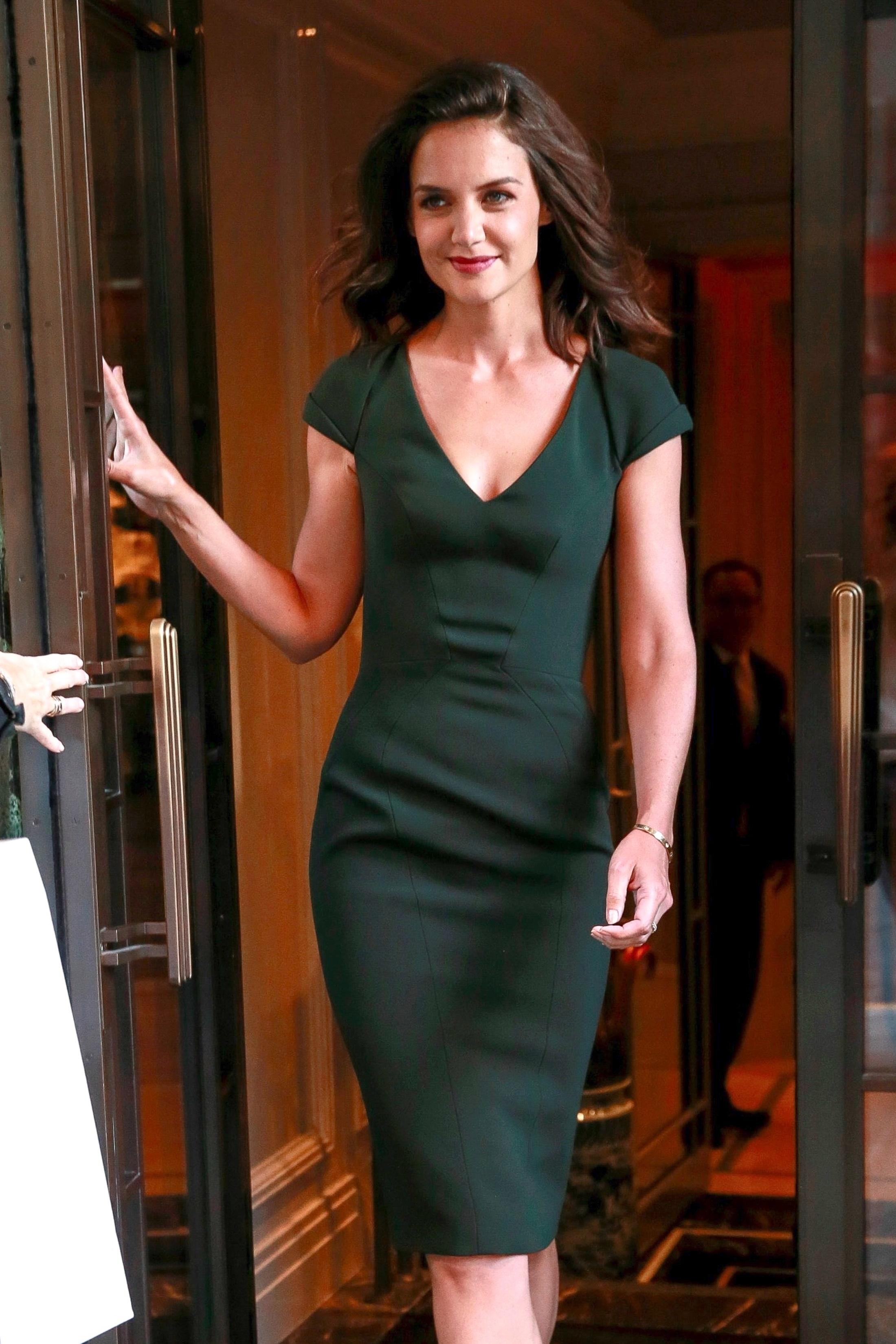 While bringing some style to Fashion Week in this olive green dress, Katie was asked by the paparrazzi, "On a scale from one to ten, how much do you love Jamie?" She stayed mum on the question while heading to her car, but something tells us the answer would be quite close to ten.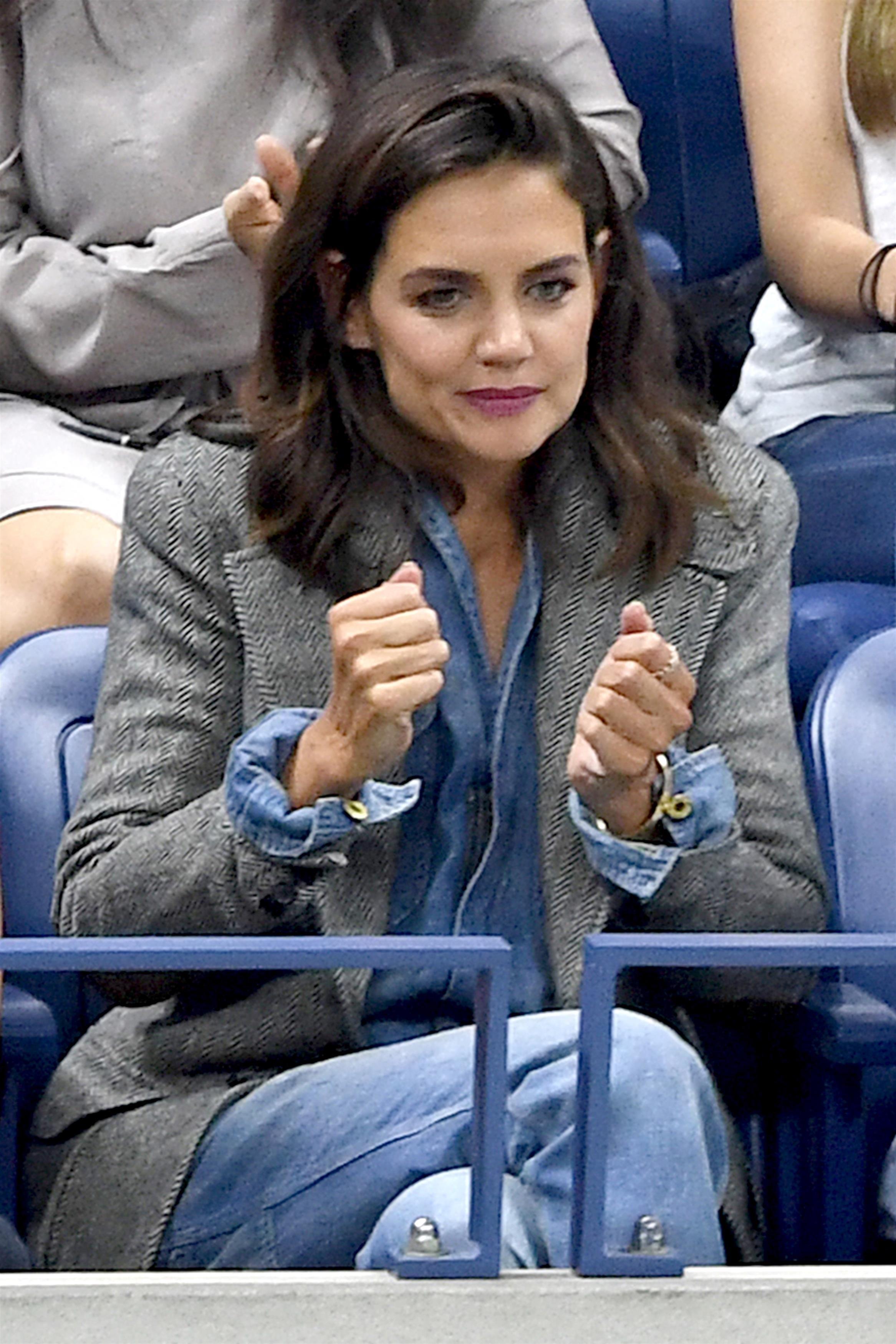 While taking a break from looking phenomenal, Katie headed to the U.S. Open to see Venus Williams take on Sloane Stephens at the USTA Billie Jean King National Tennis Center. Sloane ended up and also beating Madison Keys at the finals.
Article continues below advertisement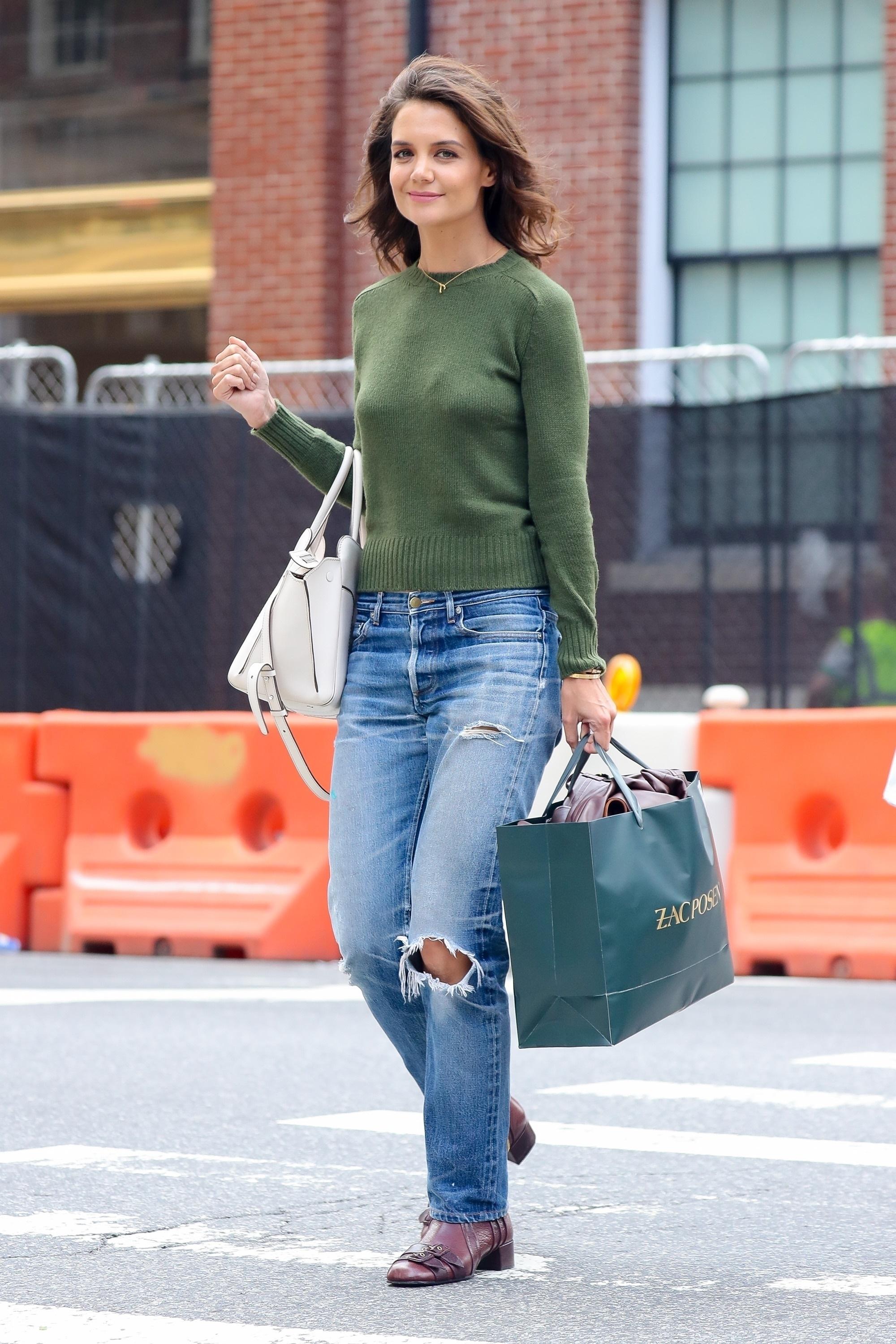 As reported, Katie and Jamie reportedly went to great lengths to hide their relationship. They allegedly were forced to keep their romance private for five years due to a clause in Katie's divorce from Tom, going as far as to wear disguises just to go places together in public. A source told OK! they even chose to "hire look-alike models and use decoy cars and jets to divert the paparazzi every time they get together."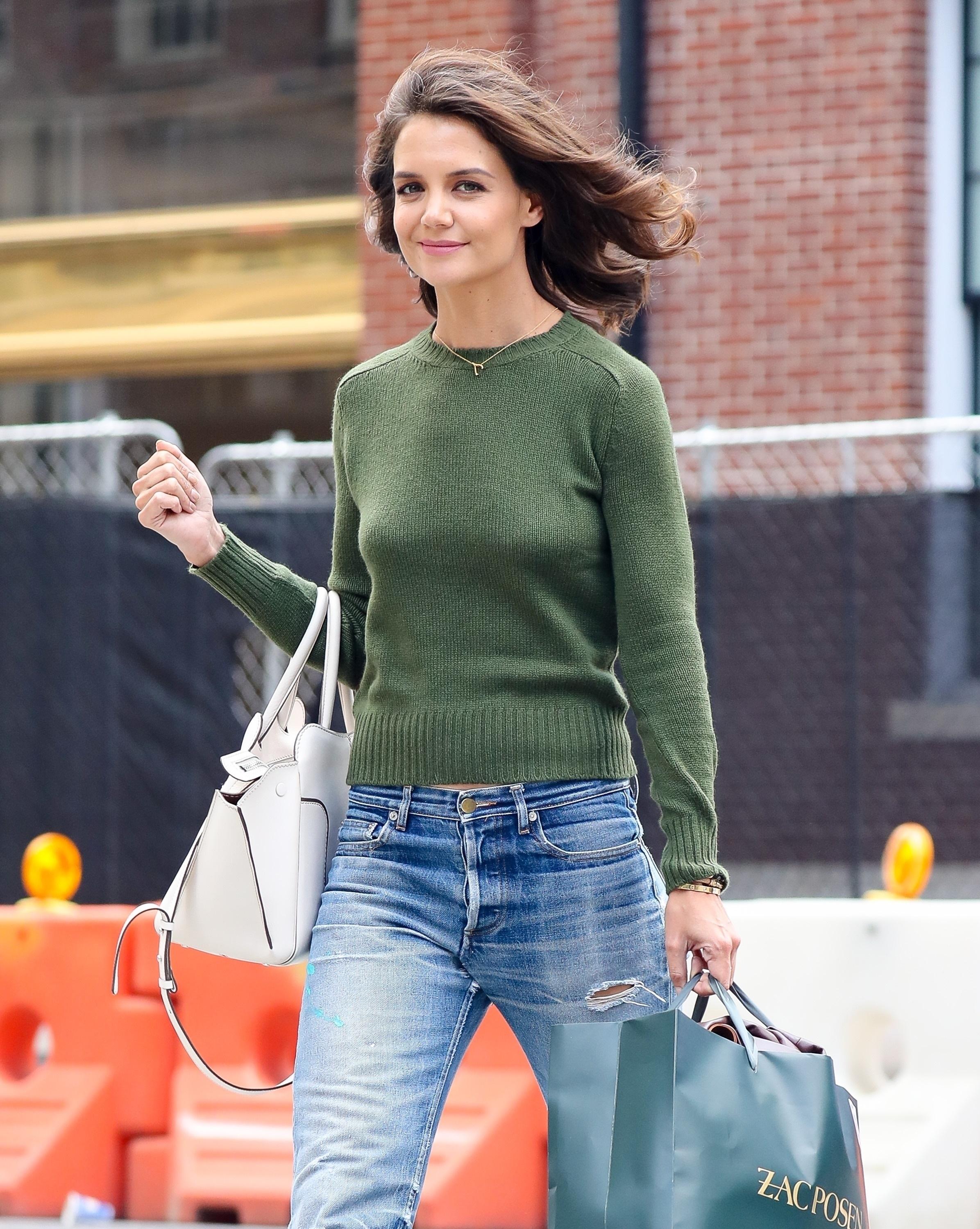 No wonder she's smiling so big now! What are your thoughts on Katie's fashion game? Let us know in the comments section.