PHOTOS
Katy Perry Sends A Literal Olive Branch To Taylor Swift — Is Their Feud Finally Over?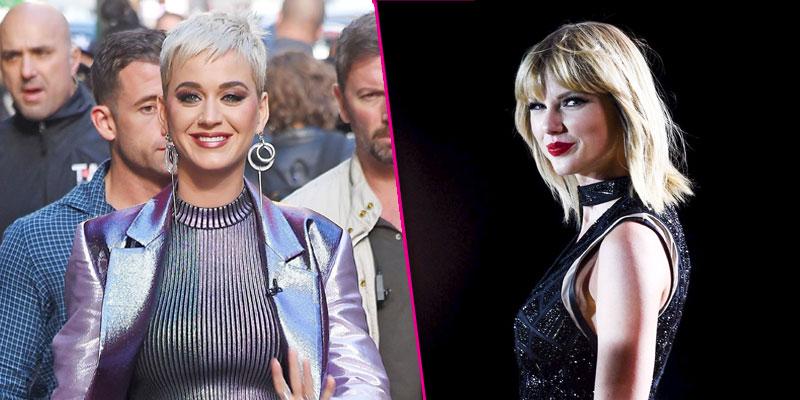 Katy Perry and Taylor Swift may have finally — finally — put their long-running feud behind them. The latter shared a pic on Tuesday afternoon of a literal olive branch and sweet note from the "Roar" singer, and captioned the pic, "Thank you Katy," suggesting that the two might actually be friends again!
Article continues below advertisement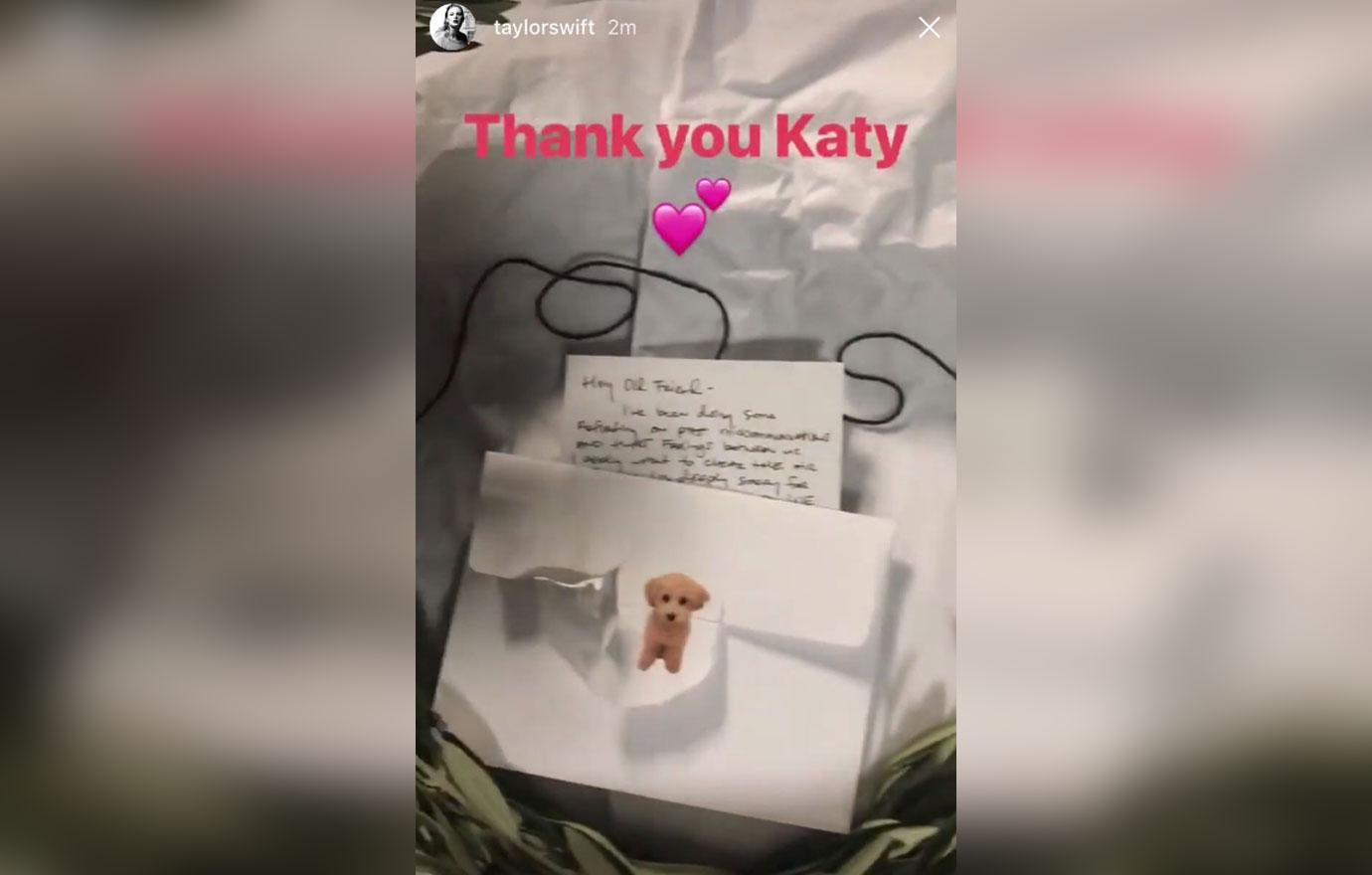 Taylor shared this photo of an actual olive branch (a symbol of peace) paired with a note, which was partially covered up by an envelope which appeared to be sealed with a photo of Katy's dog, Nugget.
Article continues below advertisement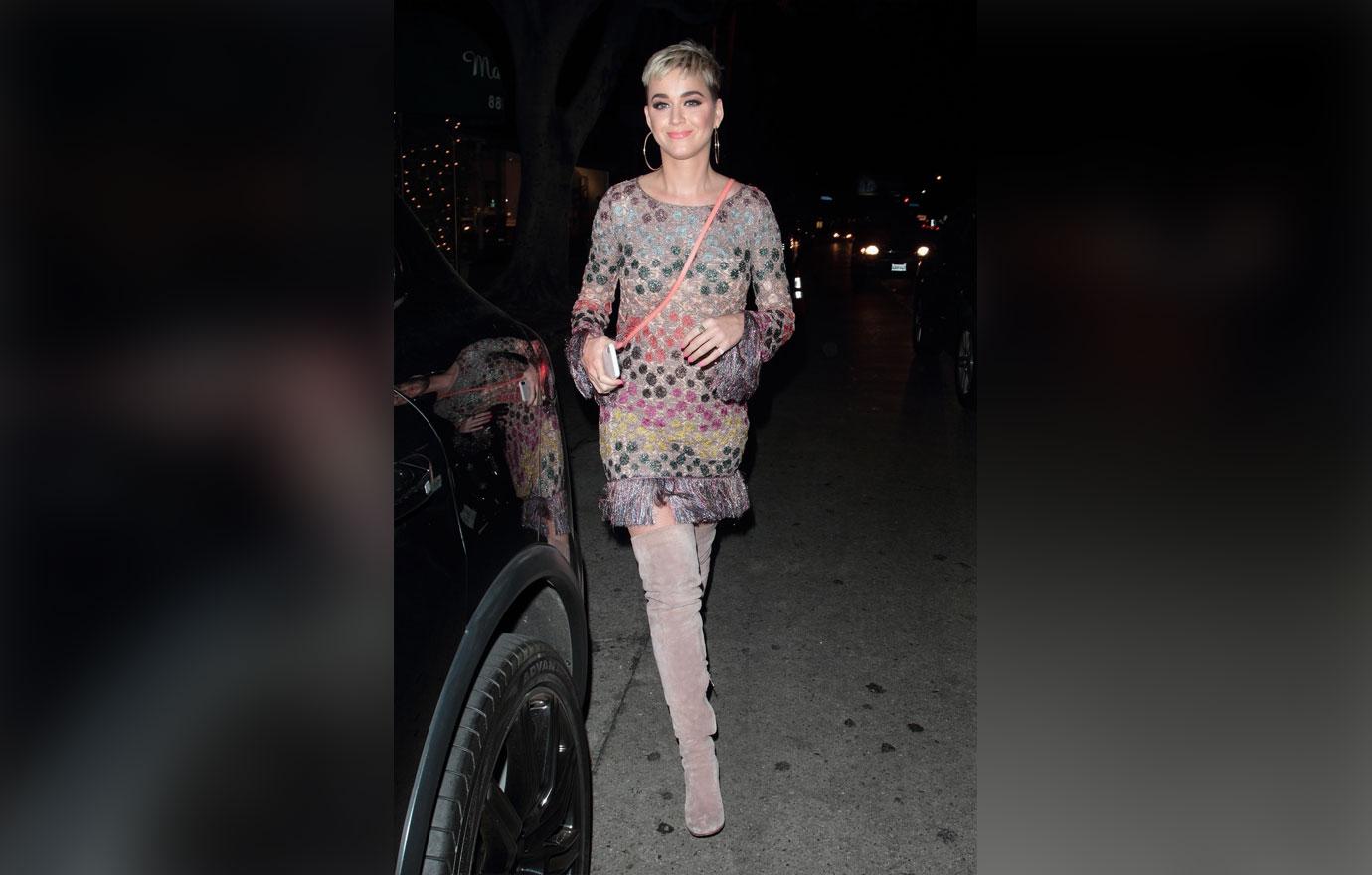 The note began, "Hey Old Friend — I've been doing some reflecting on past miscommunications and hurt feelings between us," and contained the words "deeply sorry" and wanted to "clear the air."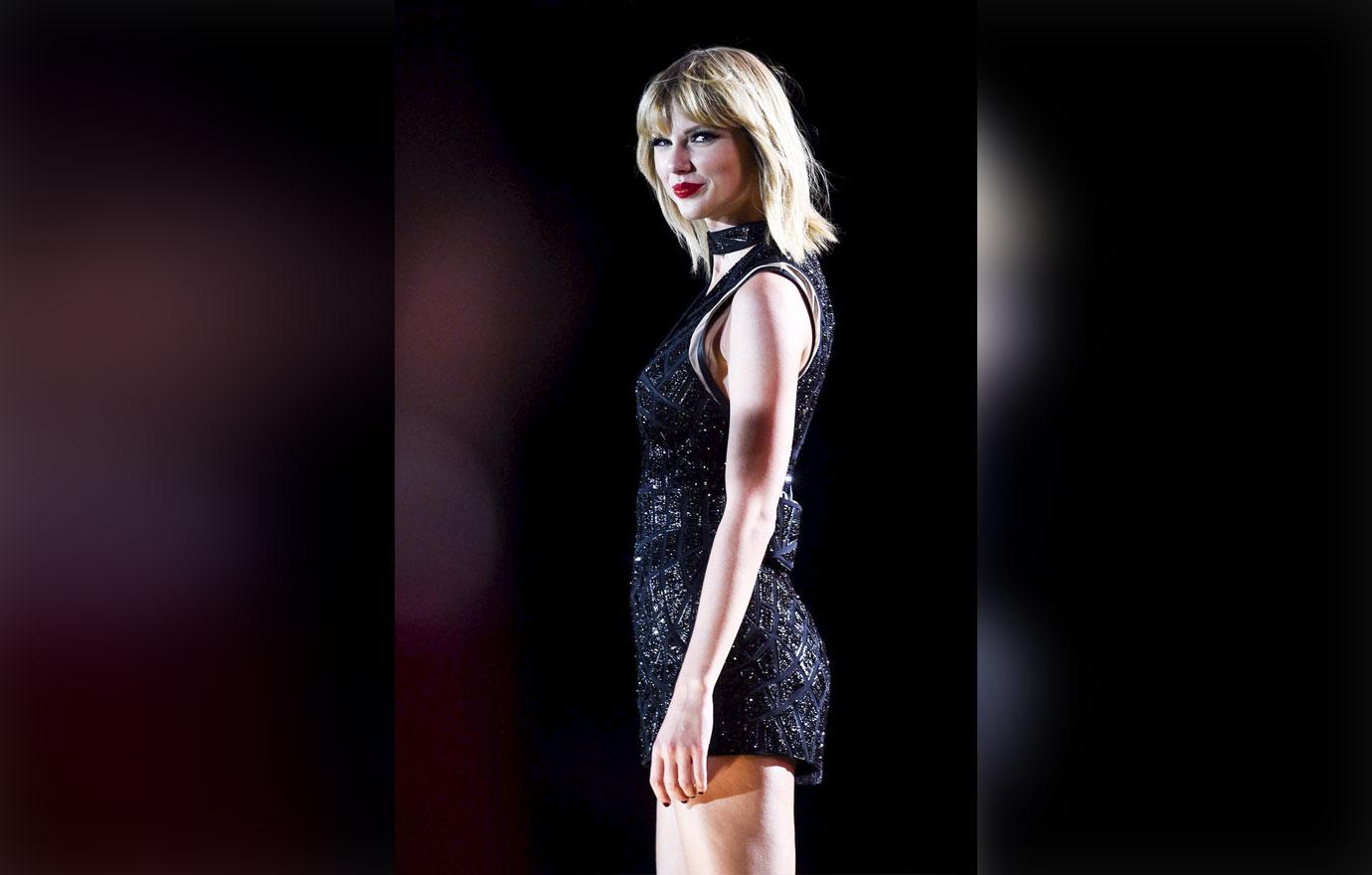 Taylor seemingly accepted Katy's apology, writing "Thank you Katy" over the photo and including a double heart emoji.
Article continues below advertisement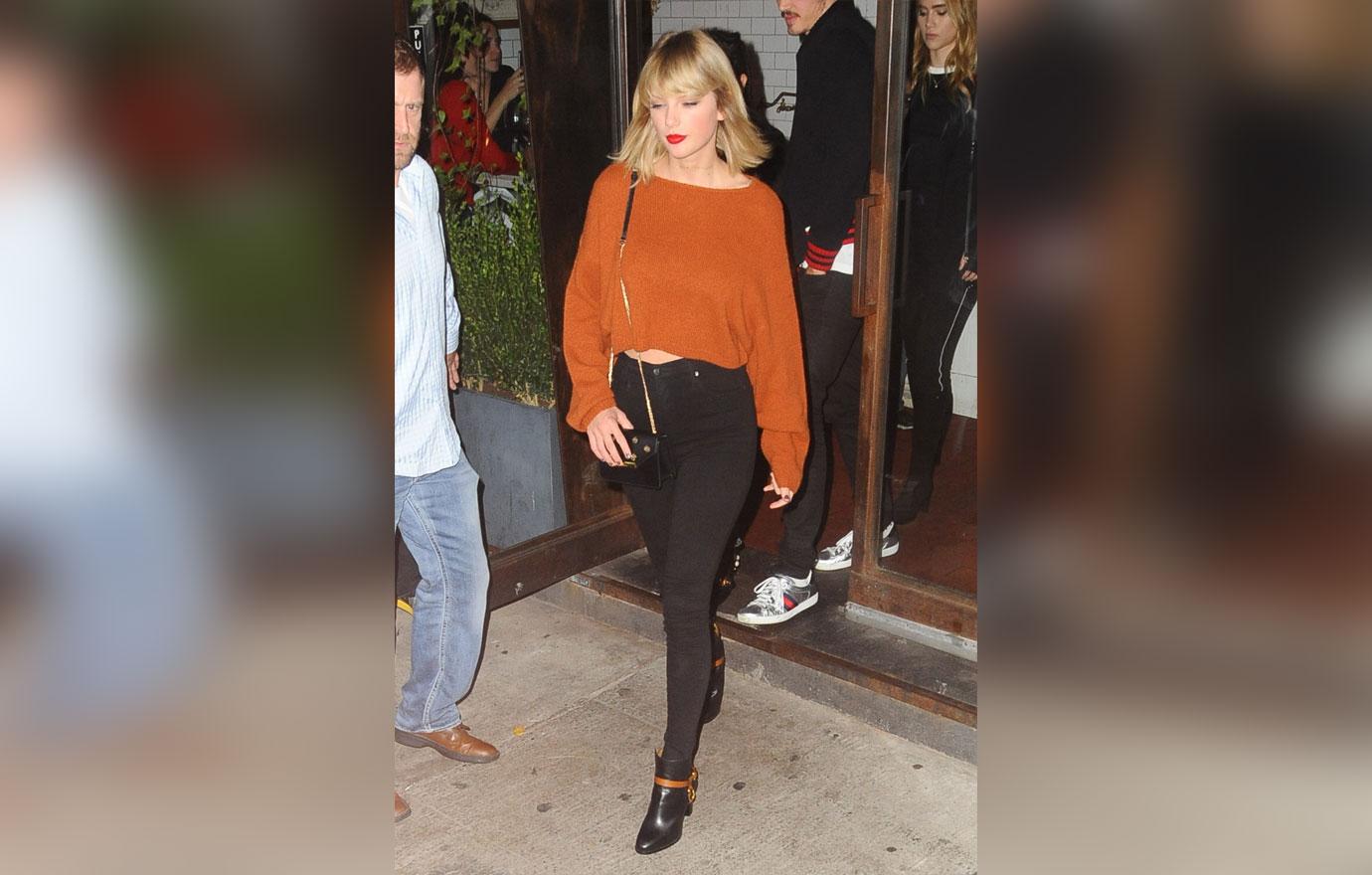 Taylor and Katy were once friends long ago, but allegedly had a falling out over backup dancers. In an interview with Rolling Stone, Taylor said her 2014 hit "Bad Blood" was about a female artist who tried to "sabotage an entire tour."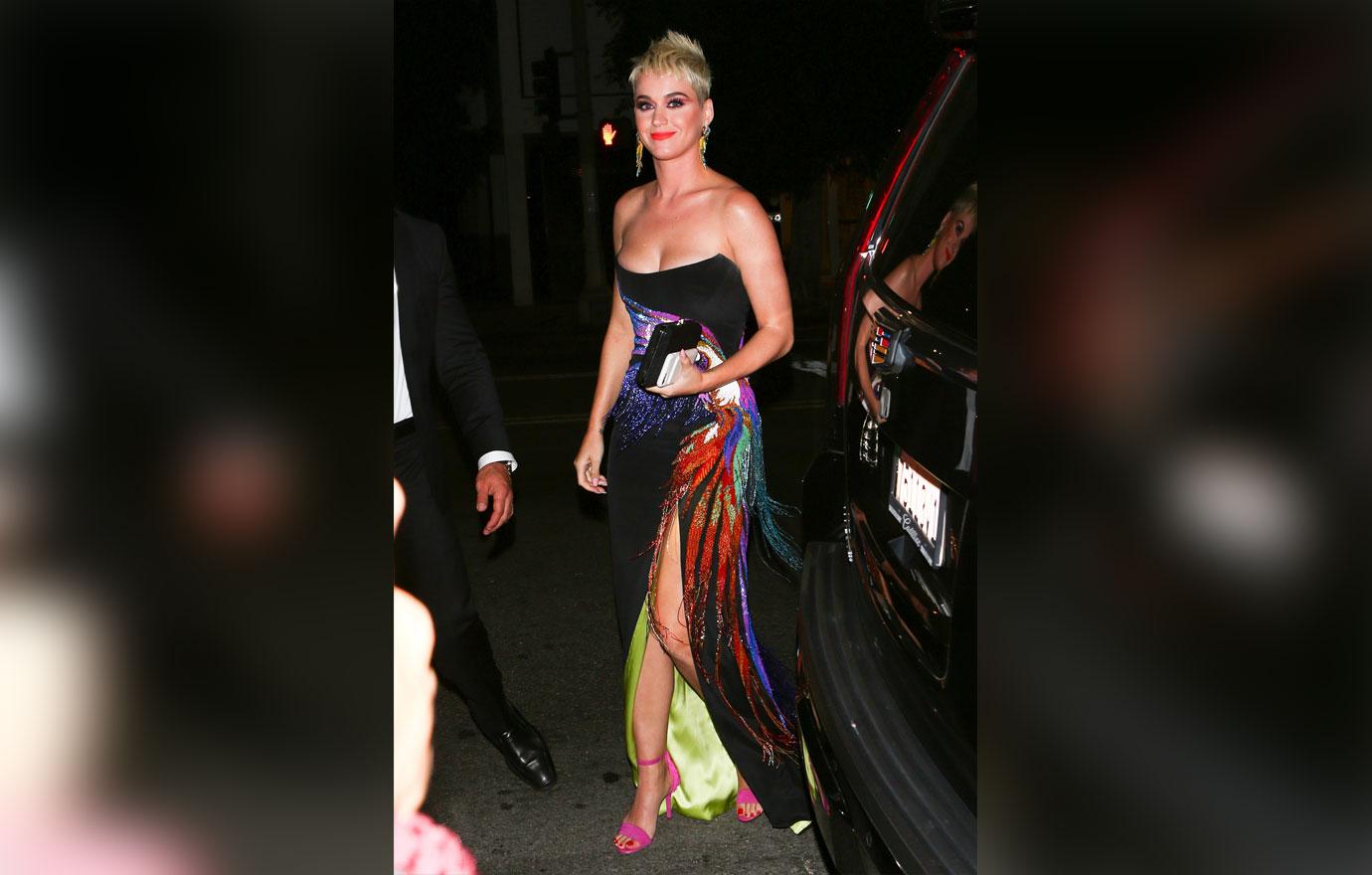 Although Taylor never named names, Katy tweeted at the time, "Watch out for the Regina George in sheep's clothing…" Last year, Katy told Arianna Huffington that she was ready to put the feud behind her. "I forgive her and I'm sorry for anything I ever did, and I hope the same from her," she said.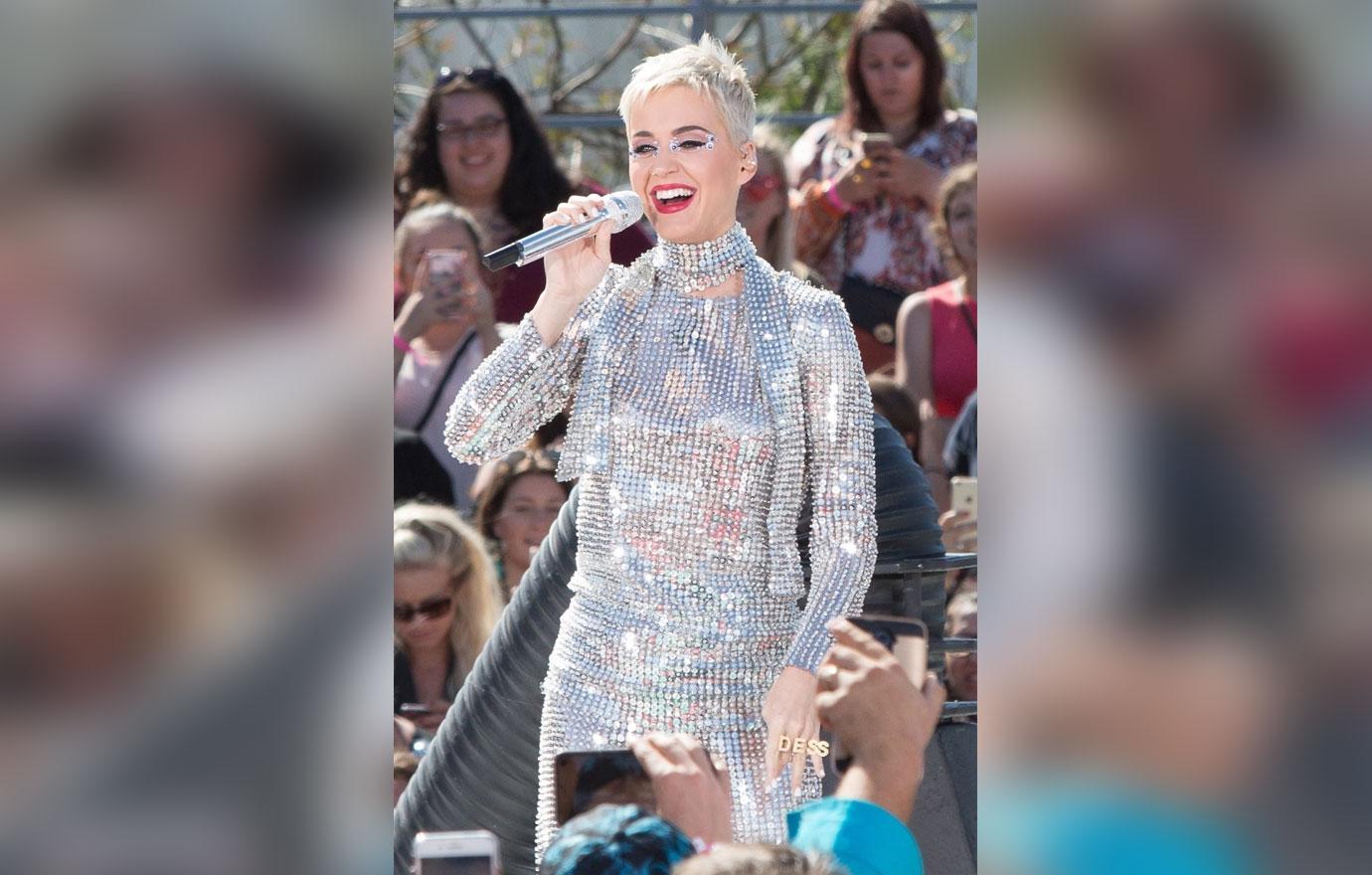 Do you think Katy and Taylor can really be friends again? Sound off in the comments below!