PHOTOS
Kehlani's Life Crisis! — 10 New Updates On The Singer And Her Shocking Cheating Scandal!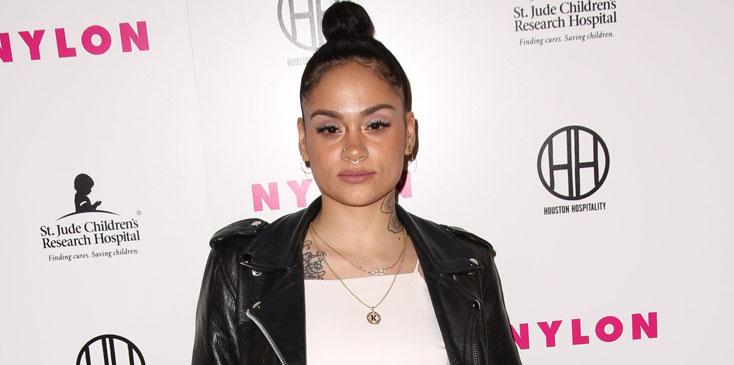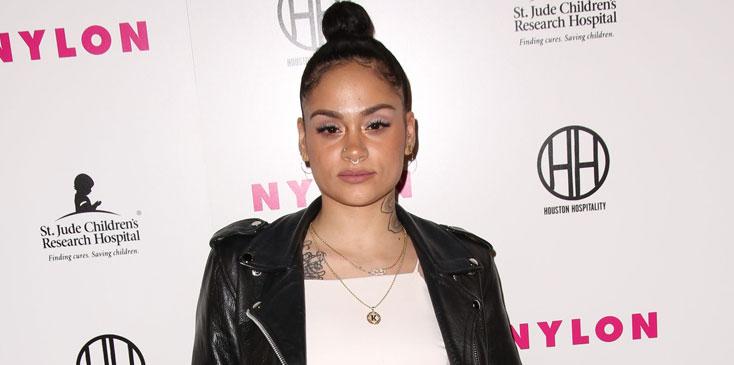 Kehlani shocked her fans this week when she revealed on Instagram that she had attempted suicide on Monday amid her messy cheating scandal with her boyfriend Kyrie Irving! The singer's post caused a great deal of concern and confusion among her over 1 million followers on the The Gram, and we've gathered the latest information on the fallout surrounding the singer's breakdown.
Article continues below advertisement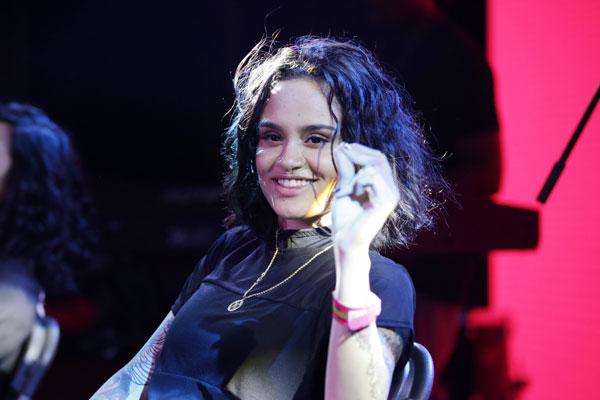 The trouble all started on Monday when Kehlani — who is a Grammy-nominted singer— appeared to be blindsided by a photo her rapper ex Party Next Door posted on his Instagram that hinted that she may be cheating with him basketball star Kyrie Irving!
Party Next Door — whose legal name is Jahron Anthony Brathwaite — uploaded an image of himself holding Kehlani's head in what appeared to be his bedroom. And his caption only fueled the talk that Kehlani may have stepped out of her relationship with Irving to rekindle things with her ex.
Article continues below advertisement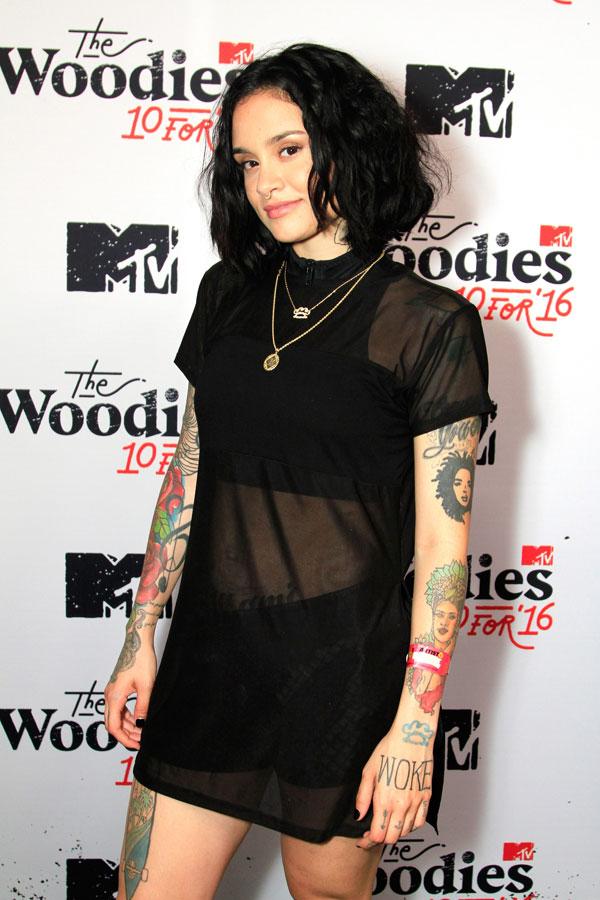 Several blogs quickly picked up the story about the photo before Party Next Door deleted the picture, with several fans taking to the image's comments section and Kehlani's page to blast the singer for apparently cheating on Irving. And by Monday night, the story was trending on Twitter, Instagram, Facebook and several other social media outlets!
Neither Irving nor Kehlani offered any statements on the controversy when it first broke. And It seemed like the situation was going to slowly fizzle out by late Monday night. However the singer shocked her fans again when she posted a photo of herself in a hospital bed, admitting in a heartbreaking post that she had attempted to take her life over the situation.
Article continues below advertisement
"I wanted to leave this Earth. Being completely selfish for once. Never thought I'd get to such a low point. But don't believe the blogs you read. No one was cheated on and I'm not a bad person. Everyone is hurt and everyone is in a place of misunderstanding," she wrote in the post. "But as of today, I had no wish to see tomorrow. But God saved me for a reason and for that…I must be grateful. Cuz I'm not in Heaven right now for a reason. On that note, bye Instagram."
She also later posted an image of a man who appeared to Party Next Door beside her hospital bed, thanking him in the caption for "saving" her life! However, Kehlani has since pulled those two posts from her IG account and deleted all of her photos from her page!
Article continues below advertisement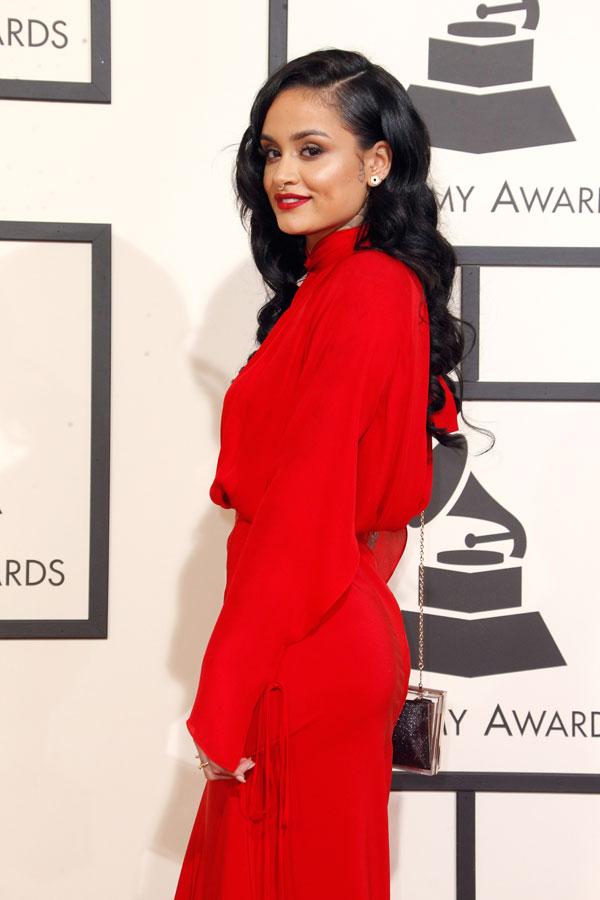 According to reports, Kehlani is being held in a psychiatric hold after emergency responders arrived at her home in Hollywood, California, on Monday. The reports added that responders determined that she was a possible threat to herself.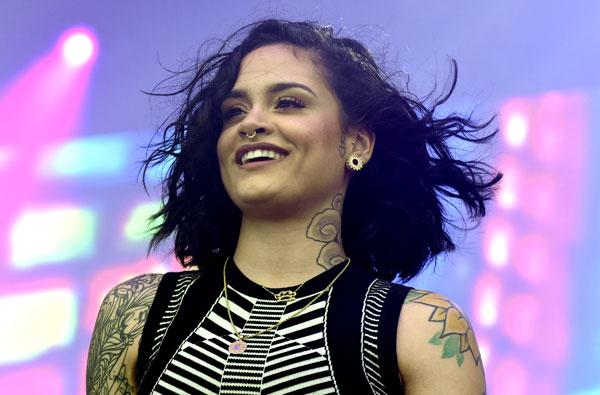 Kehlani and Irving went public in January. But according to a statement she uploaded to her IG hours before her suicide attempt was revealed, the two quietly split within the last few months.
"I am severely utterly in love with my first love. Went thru a bad breakup and ended up easing into a relationship with a man who was one of my bestfriend. Tho we realized we both weren't exactly at a a time where we were prepared to do so," Kehlani said in the post that she later deleted, apparently attempting to explain the photo Party Next Door posted. "No I'm not a CHEATER, a THOT, im a BELIEVER IN FOLLOWING YOUR HEART and not LYING TO YOURSELF. And in all aspects on everyone's side, EVERYONE IS HAPPY AND HONEST AND MATURE. Social media is the ... evil. Go outside and play, you have your own lives to live that don't revolve around 'celebrities' or 'socialites' who are simply tring to live lives just like you." What do you think about Kehlani's relationship drama? Tweet us @OKMagazine or let us know in the comments section.