PHOTOS
Kelly Ripa Explains Why She Decided To Quit Drinking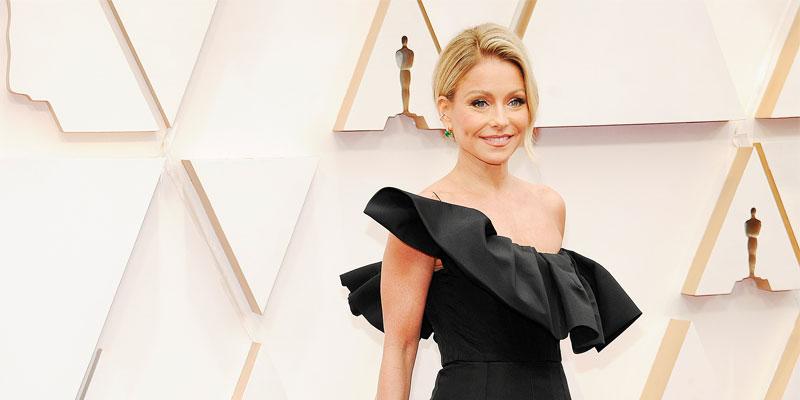 Kelly Ripa finally revealed the real reason why she decided to quit drinking. The Live With Kelly & Ryan host recently admitted why she opted to ditch the wine bottle.
Article continues below advertisement
While chatting with People on February 19, the 49-year-old opened up about her sobriety. "I did one of those crazy 'Sober Septembers,' although it was like March," Kelly said. "I did it for a month and I felt great."
Article continues below advertisement
"I liked the way I felt. I liked the way I looked. And I thought that I would just stick with it. There was no real reason," the mother of three added.
"Ryan Seacrest likes to blame himself..." she joked "...For the wine industry having a surplus."
Article continues below advertisement
"But I really just felt better," Kelly said. The talk show host confessed she quit drinking in January 2020. At the time of the admission, Ryan, 45, quipped that the reason she quit was probably because he joined their ABC morning show. The radio personality became cohost of the show in 2017.
During the January 20 episode of Live With Kelly & Ryan, the Hope & Faith star and Ryan discussed a news report about American consumption of wine. "They're saying that Americans bought less wine last year. It's the first drop in a quarter of a century. Now, I believe this is because I quit drinking, that I caused this dip. I have influenced the market," she told the audience.
Article continues below advertisement
She said, "I'm not saying I've driven people out of drinking alcohol, I'm saying I stopped buying wine and there's a … dip." Ryan pointed out that he thought the timing was interesting. "I started the show and she quit drinking. What does that tell you?" he laughed on the show.
Kelly has been very vocal about her healthy lifestyle and her high-alkaline diet. In 2015, she revealed that the way of eating transformed her lifestyle. "It has changed my life, it's changed the whole way I think about food. It's a very manageable cleanse. It's very manageable. I actually eat much more on this cleanse than I do in my actual life, but it's what you eat and how you eat it," she told People at the time.
Article continues below advertisement
"I like to drink coffee. I occasionally will have fish. The alkaline diet is primarily a vegan diet, but I like cream in my coffee. I like to have a glass of wine," the All My Children actress said. "So I don't adhere to it strictly, but when I do a cleanse, it will be seven days, and then I go back to my normal life. But my normal life, like I said, is not that different than the alkaline cleanse."
What are your thoughts on what Kelly had to say? Sound off in the comments below!