PHOTOS
Look Away, Kris! Kendall Jenner Goes Braless AGAIN And Bares Her Assets In A Sexy Silk Top!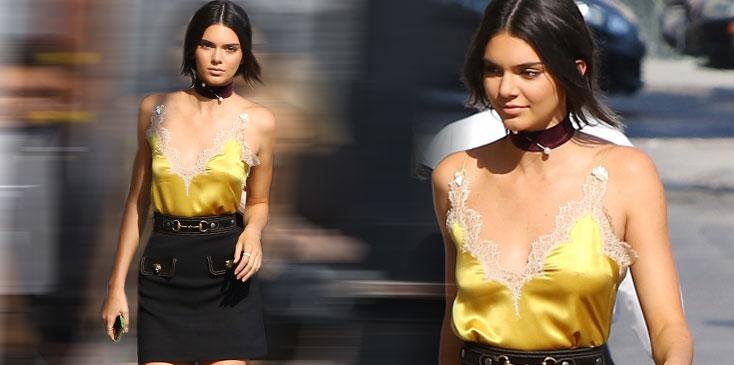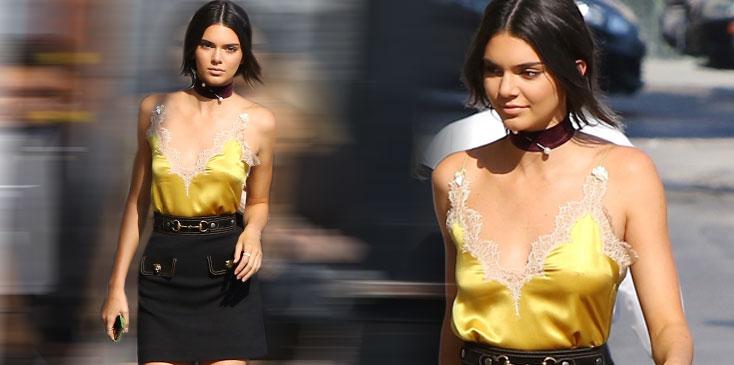 What's a bra? Kendall Jenner may have been going on national television, but evidently, that does not require under garments!
Article continues below advertisement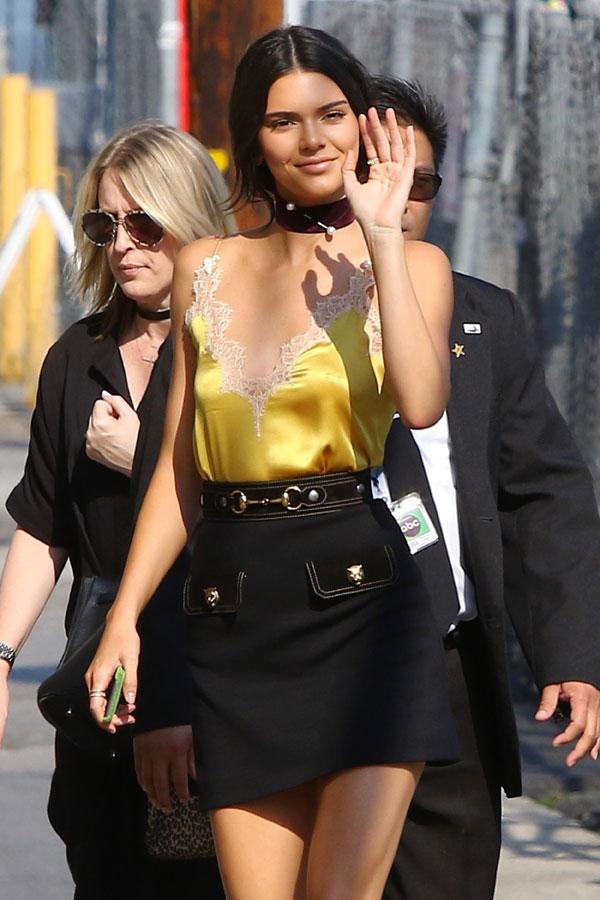 The statuesque model left the important piece of underwear back home, but still looked sexy in a mustard silk slip top and denim skirt as she headed to the studio for an appearance on Jimmy Kimmel Live!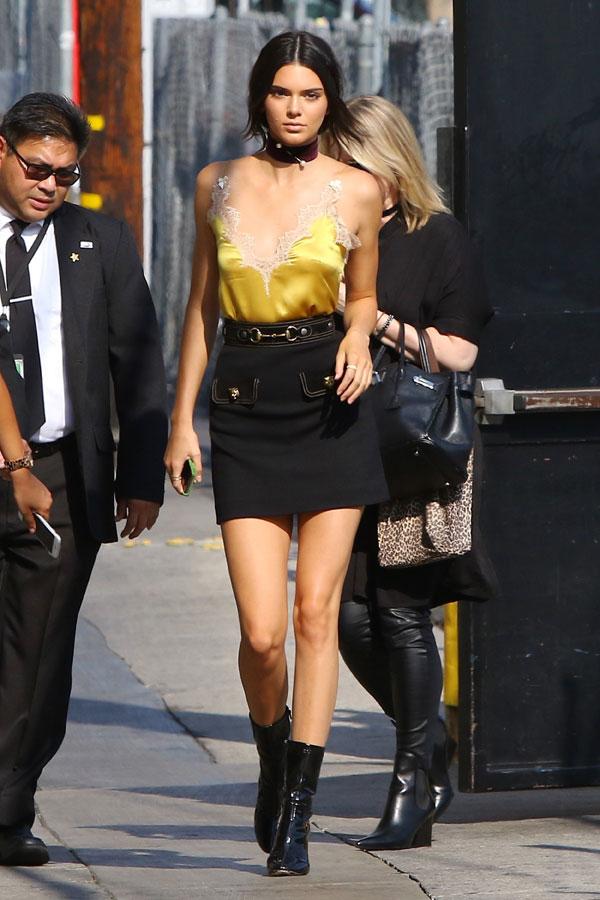 One would think that Kendall, who walked the coveted Victoria's Secret runway earlier this year, would love wearing bras, but that clearly is not the case. Maybe it's because she likes showing off her nipple ring?
Article continues below advertisement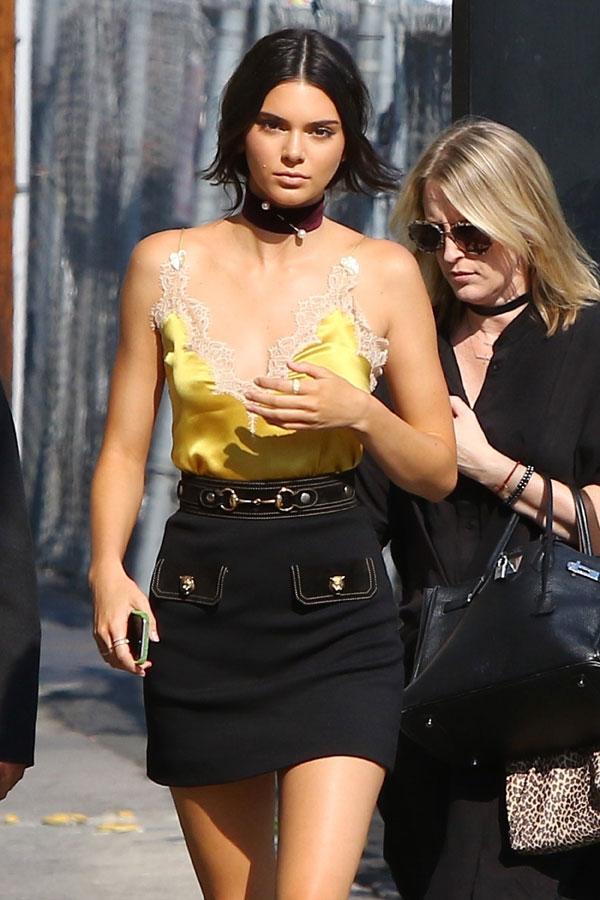 She's previously spoken about going braless, and wrote on her app, "I really don't see what the big deal is with going braless. I think it's cool and I really just don't care! It's sexy, it's comfortable, and I'm cool with my breasts." Well there you have it!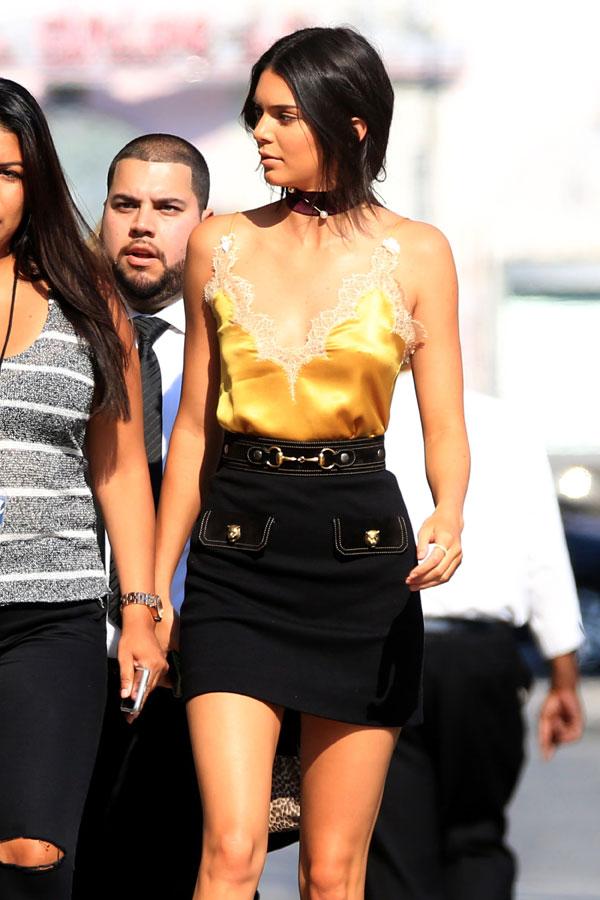 One person who would rather not see Kendall go braless and reveal her nipple ring is her mom, Kris Jenner! Kris admitted on The Kylie & Jackie O Show earlier this year that it was "surprising" when she found out her daughter went to the piercer. "I thought, 'This is not real.' And then I just let it go," she said. "I thought, 'I don't even want to know.' I'm in denial."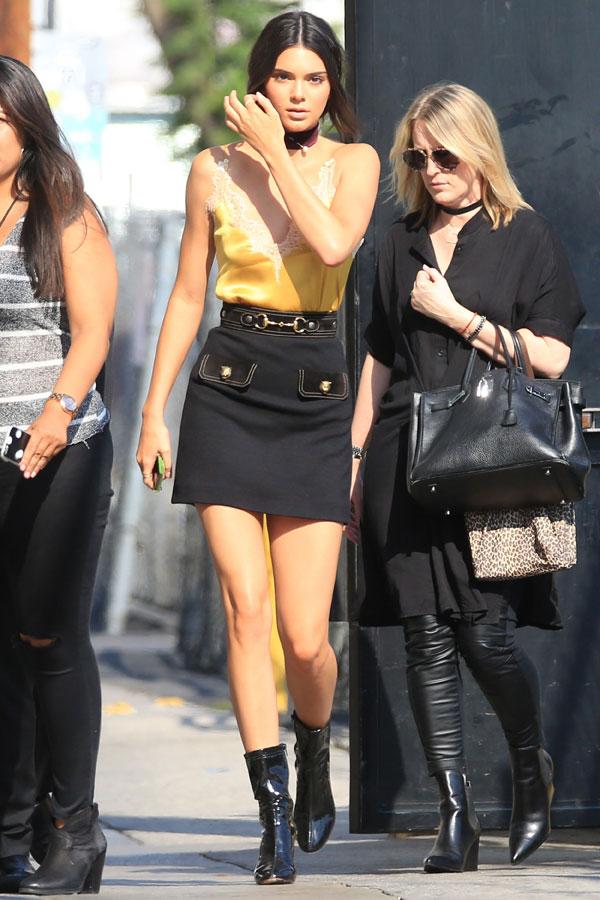 What are your thoughts on Kendall loving the braless look? Let us know in the comments section.