PHOTOS
'I'm Dying!' Kylie Jenner Cries While Trapped In Elevator In Diva Meltdown With Kendall, Hailey Baldwin & Jordyn Woods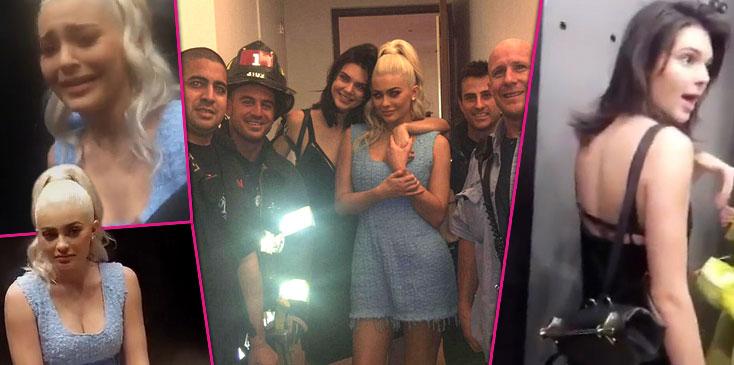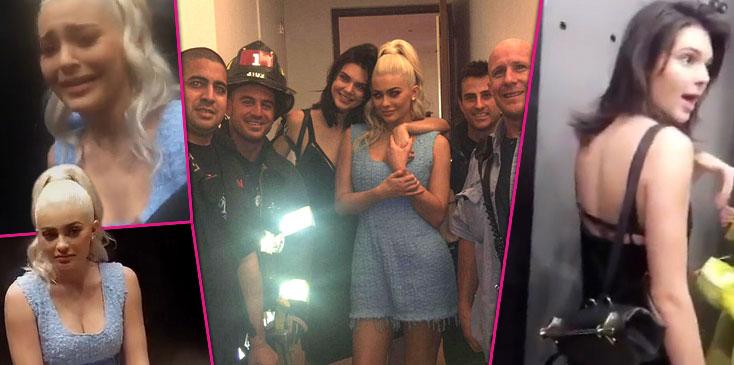 Kendall and Kylie Jenner and crew couldn't believe that, despite their A-list status, they were trapped in an elevator and had diva freak outs while waiting to be rescued on Sept. 8.
Article continues below advertisement
Documented on Snapchat, the Jenner girls, Jordyn Woods and Hailey Baldwin had meltdowns when they were held up at their apartment inside the lift for 20 minutes en route to a Fashion Week party.
"My worst nightmare just happened," Kylie said. "We're stuck in an elevator!" Hailey chimed in: "I'm dying!"
Article continues below advertisement
The girls started to panic despite the New York Fire Department being on the scene to open the doors and complained that they only had a granola bar to eat and were "so hungry."
"Starting to get scary," Kylie wrote on Snapchat as Kendall tried to pry it open herself.
Of course after being rescued, the ladies posed with firefighters for a photo before heading to dinner and a night on the town.