PHOTOS
Kendall Vs. Seymor! Supermodel War EXPLODES — Find Out The Nasty Diss That Ignited It All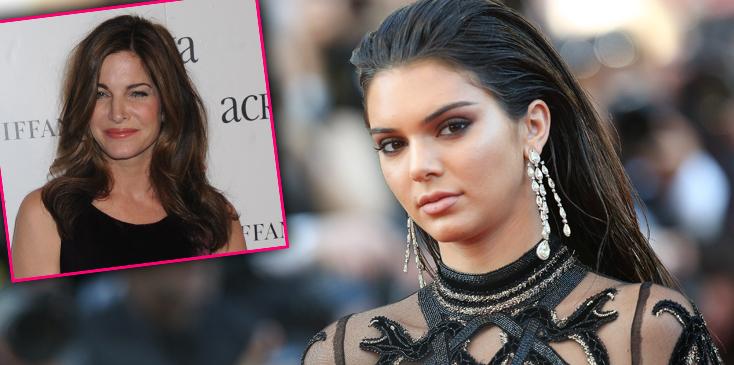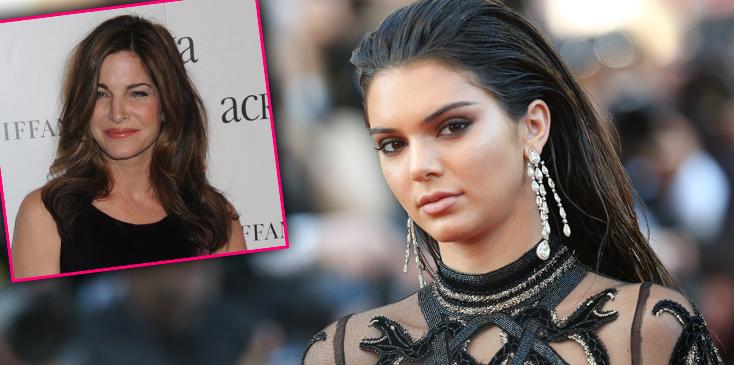 Runway cat fight? Kendall Jenner has fired back at Stephanie Seymour after her very public diss about her and BFF Gigi Hadid's model status!
Article continues below advertisement
ACRIA's 19th Annual Holiday Dinner Benefit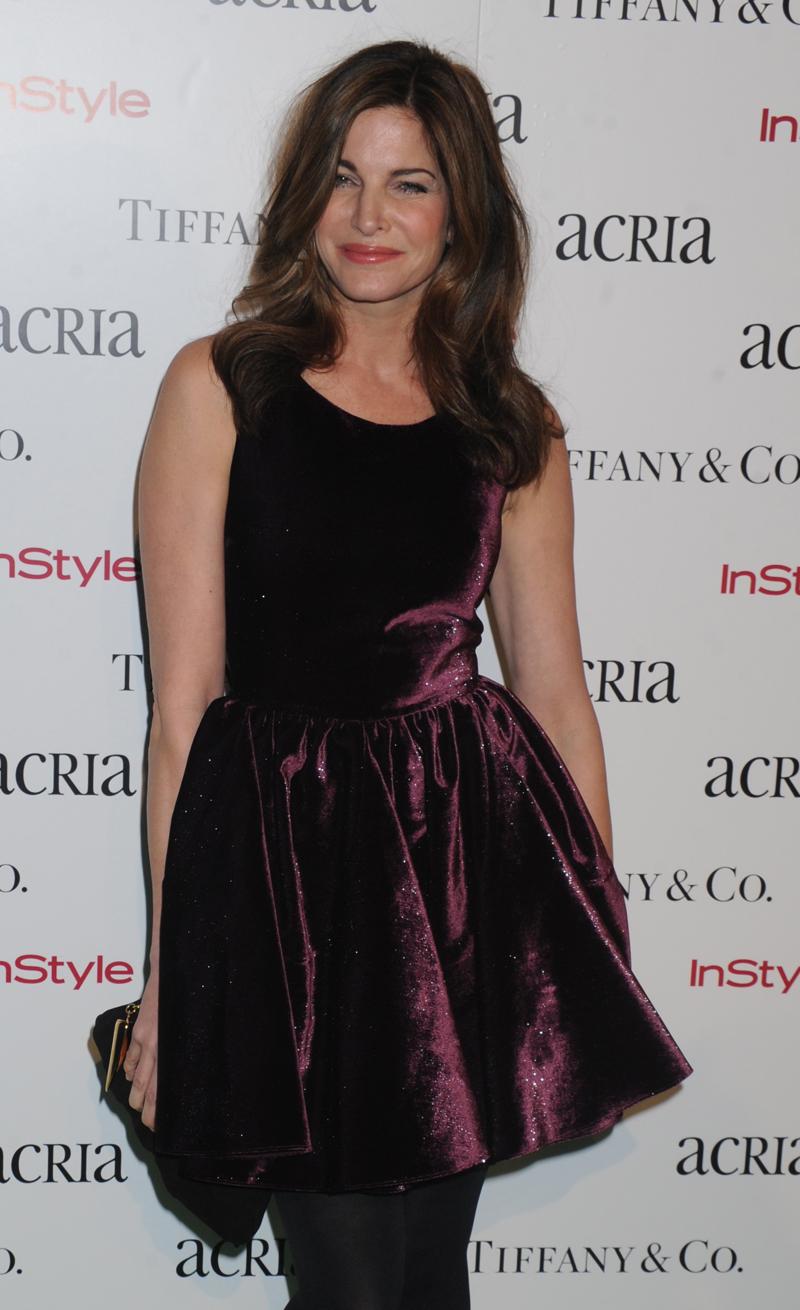 "They are completely different than we were," Stephanie told Vanity Fair. "Supermodels are sort of the thing of the past. They deserve their own title. Kendall and Gigi are beautiful girls, and I support all of them, but they need their own title."
Kendall Jenner And Gigi Hadid Leave Cafe Zinque Together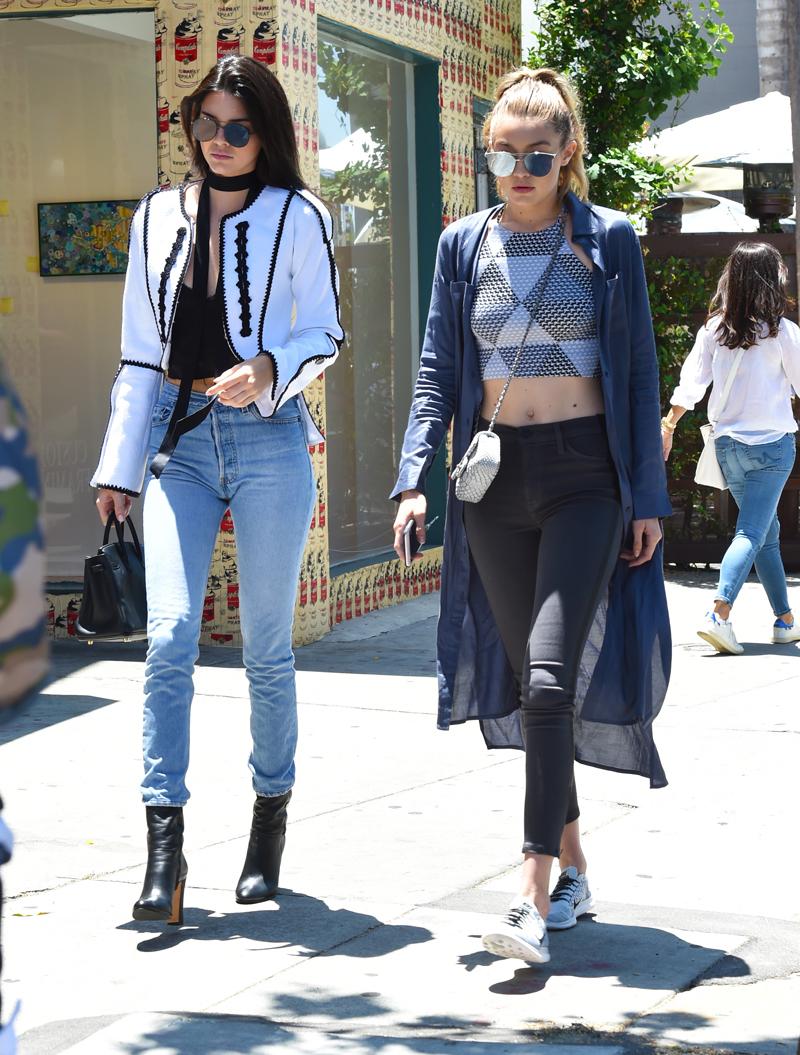 "Bit— of the moment!" she suggested for their title. "That would be a good title for them."
Article continues below advertisement
Kendall Jenner leaves The Nice Guy Club in Los Angeles, CA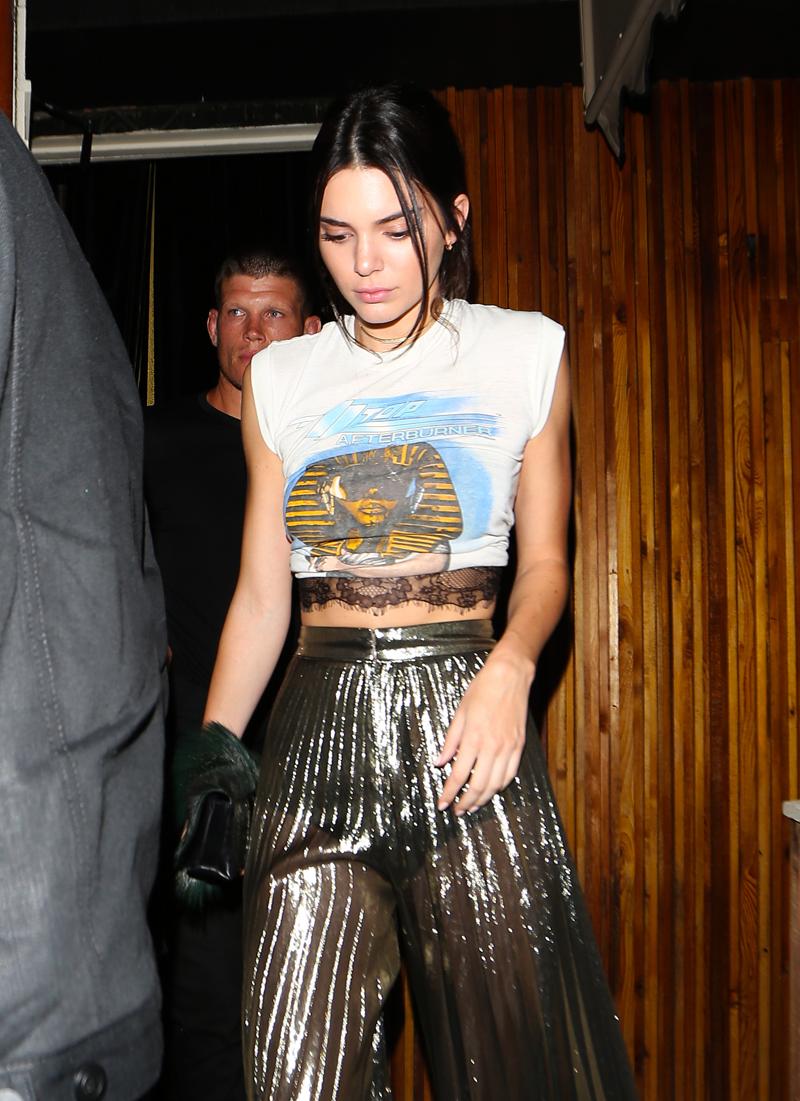 And now, Kendall released her own choice of words for the 47-year-old. "Gigi sent me the most recent rant and I'm disappointed. If you're going to tell us not to be in ''your moment,' then don't be in mine! This moment is all about being supportive—NOT cyberbullying. But, if you choose to be a cyberbully, I'm going to stick up for myself," she wrote on her app, according to E! News.
Article continues below advertisement
Kendall Jenner and Gigi Hadid wear opposite fashion, Kendall wearing a long coat and Gigi wearing short shorts and a T-shirt.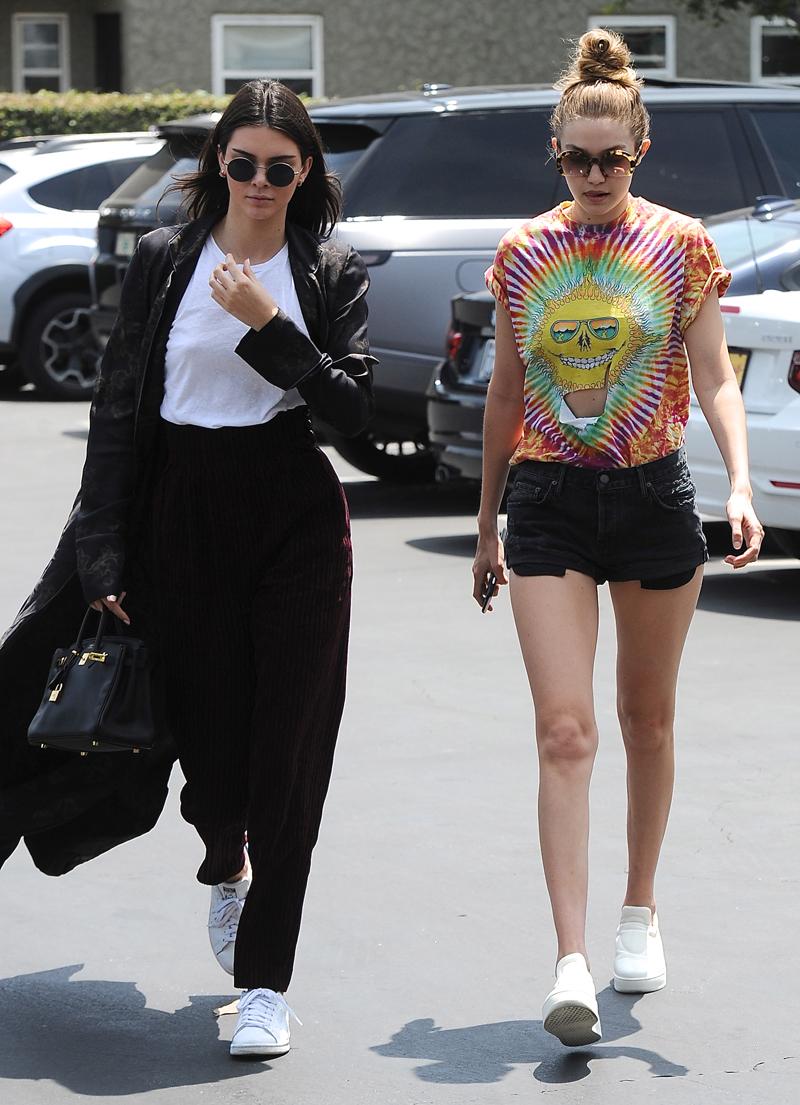 Continuing, "No one is trying to steal Stephanie Seymour's thing, or trying to be her. I actually looked up to her. She has a daughter! I guarantee you that she didn't imagine someone so publicly shaming her daughter when she made those comments about us being 'bitches of the moment.'"
Article continues below advertisement
Kendall Jenner Goes To Lunch With Khloe & Scott Wearing Thigh High Boots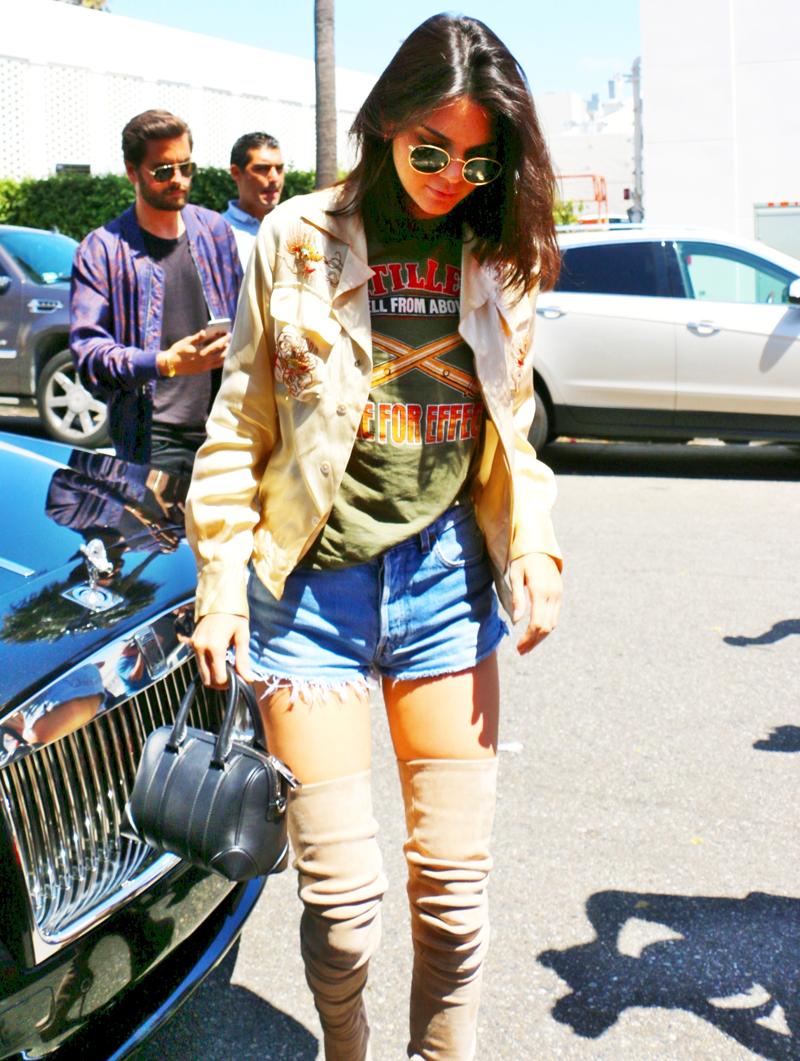 Kendall admitted that she has "so much respect" for the supermodels "of the past." She even labeled herself and Gigi as "the models of this time."
Article continues below advertisement
Stephanie Seymour exits court in Stamford, Connecticut following her DUI hearing.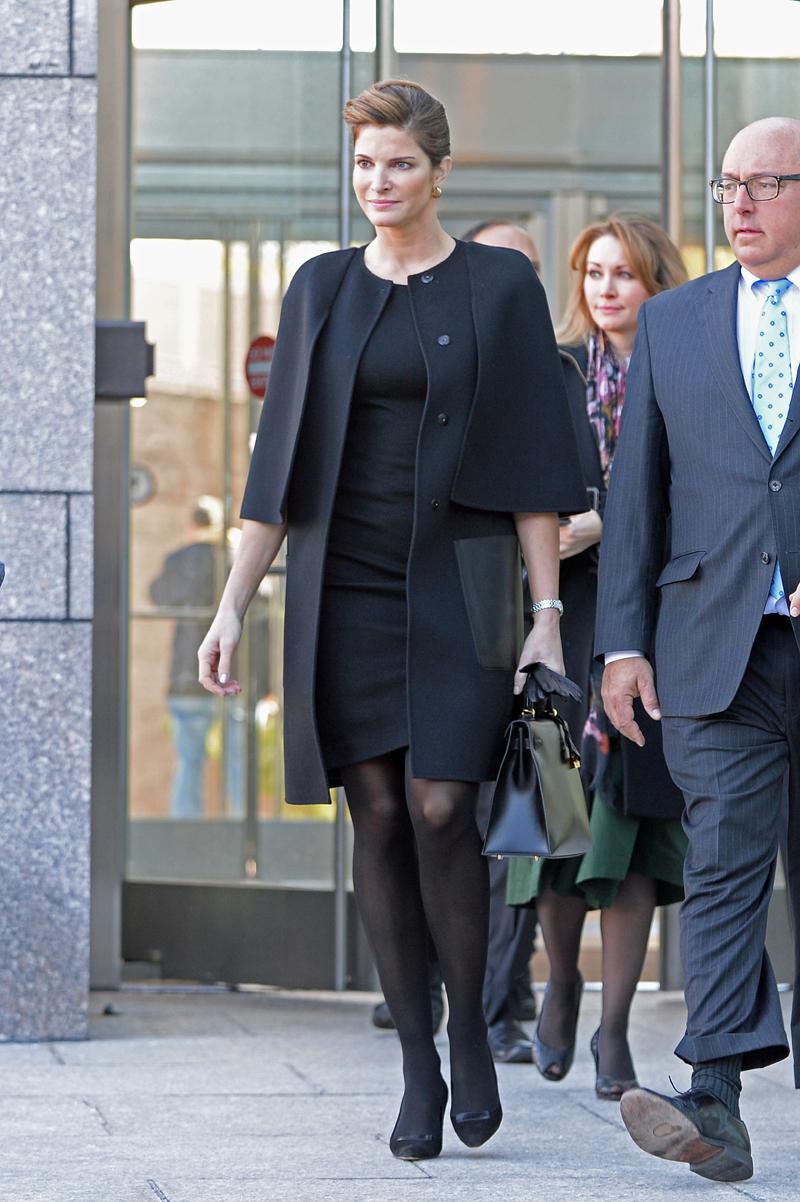 "When I'm older, I'm going to be so nice to anyone who's trying to do the same thing as me. There are other supermodels who give me tips and build up my confidence, sending me notes after a spread comes out, saying, 'You're killing it.' That's the classy way to behave and I fully intend on being a positive influence on anyone younger than me, my entire life," the Victoria's Secret Angel said.
Article continues below advertisement
Kendall Jenner attends 'From The Land Of The Moon (Mal De Pierres)' premiere in Cannes film Festival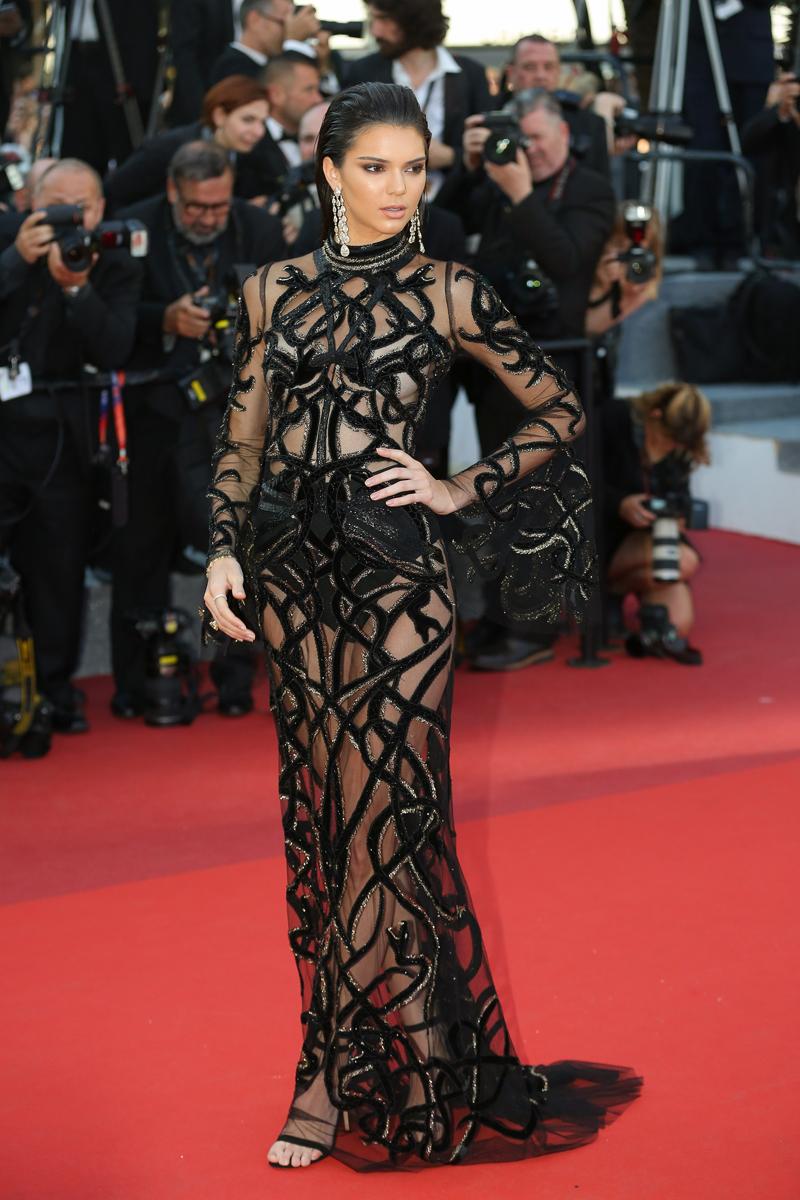 What do you think of Kendall's statement about Stephanie? Let us know your thoughts in the comments section!