PHOTOS
Kendra Wants to Run for the Border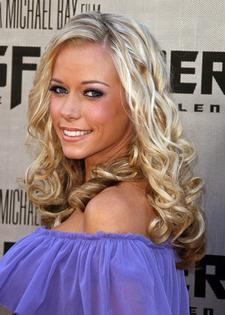 At Monday night's L.A. premiere of Transformers: Revenge of the Fallen, reality star Kendra Wilkinson stepped out on a red carpet for the first time since announcing that she and football-playing fiancé Hank Baskett are expecting their first child, and the petite blonde tells OK! her diet is changing drastically.
"I never ate fast food before I was pregnant," says the former Girl Next Door. "But every now and then I'll get this sudden craving for, you know, like Arby's or Taco Bell. A lot of spicy food, too!
Article continues below advertisement
In addition to the baby-on-board, Kendra and Hank are walking down the aisle this Saturday. But unlike most brides-to-be, she says she's over the stress hump.
"We were stressed last week and the week before, but it's really out of our hands now," Kendra explains to OK!. "It's up to our wedding planner and everybody to get things done."
PICS OF KENDRA & HANK FROM MONDAY NIGHT:
This summer also saw the launch of Kendra's self-titled reality show on E!, and she says that so far she's very happy with the way it's come out. "It just makes me feel so good that people are interested," she says. "I mean, we just shoot it like a home video and we don't look at it as a show. We're just happy that people watch it!"