PHOTOS
Kenya Moore's Biggest Moore Manor Scandals Exposed — The Construction Struggles And 'RHOA' Drama She Faced While Building Her Georgia Mansion!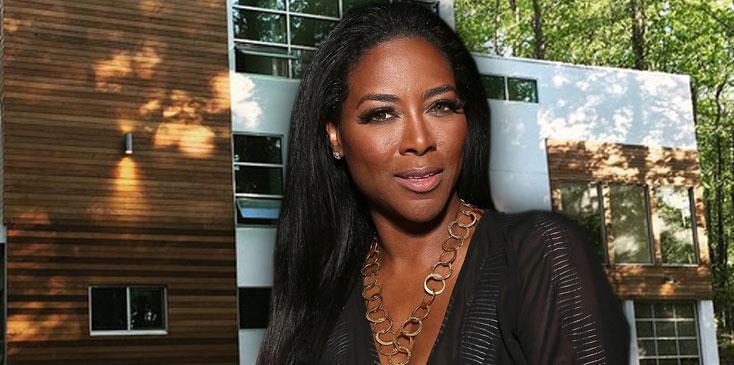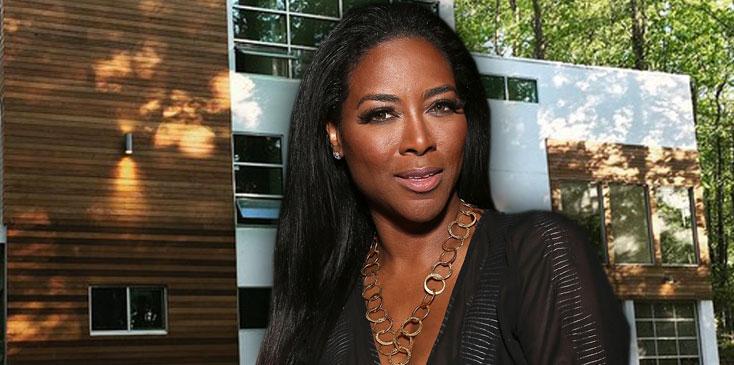 Kenya Moore took on one of her biggest challenges during The Real Housewives of Atlanta's Season 8, giving viewers a glimpse into her attempt to flip her dilapidated Moore Manor mansion from a ragged skeleton of a house to a luxurious modern home! Moore eventually succeeded in transforming the property into a standout piece of real estate. However, the journey to her Georgia gem was full of roadblocks, and we've gathered all of the scandals she faced while attempting to complete Moore Manor!
Article continues below advertisement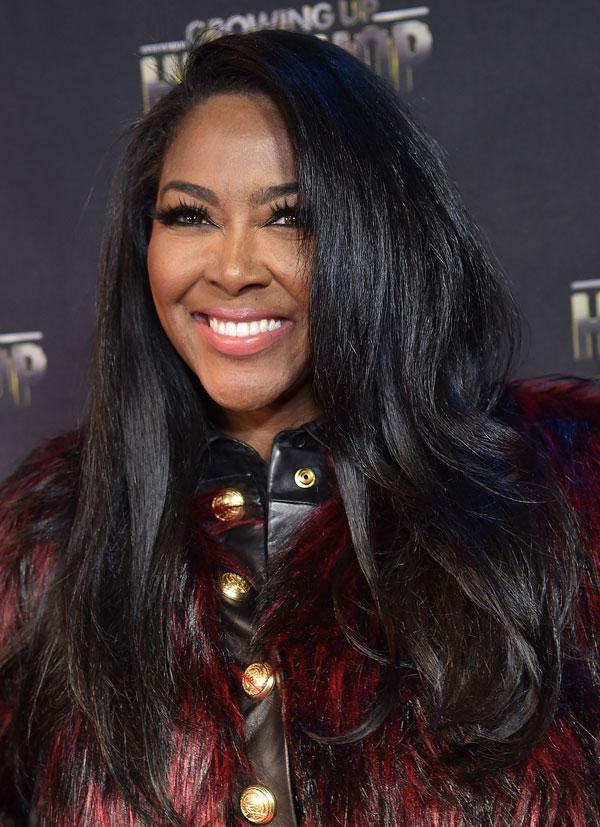 One of her earliest Moore Manor issues came when she tried to blast RHOA's comeback queen Shereé Whitfield over her Chateau Shereé mansion — which is located in the same neighborhood as Moore's home! Their fight over their homes, which was shown during the first and second episodes of RHOA's Season 8, served as the first time many people learned about the extent of the construction troubles Moore was facing with her mansion.
During the argument, Whitfield dissed the home, saying that it was located in a "ditch" and flood plain. She also hinted that it wasn't the most sound investment for Moore! However, Moore let it be known that she was still committed to making her home a reality, continuing her work on the home despite her castmate's slams. She posted numerous construction updates on her Instagram page after kicking off the project, including a photo she uploaded in August 2015 of herself looking out into the woods surrounding her home as she shared her excitement about the project's next steps!
Article continues below advertisement
But by December of the same year, Moore admitted in a Bravo blog post that she had hit a few snags with her contractors working on the property. "I am on track and was ahead of schedule until my contractor placed the steel beam in my house on the wrong wall in the wrong direction," she wrote. "I have heard of nightmares in construction, but that is certainly gross negligence." She went on to add that she hired a new contractor to hopefully correct the issues. "My new contractors are working hard to get us back on track," she said. But her contractor problems ultimately led to her changing her plans to move into the home before the end of 2015!
Moore continued to offer updates on Moore Manor well into the first months of 2016, with the RHOA star revealing during the first week of March that she was just "12 days" from moving into her house! However, she later returned to her IG to reveal that her move-in schedule hadn't gone according to her plans, and she had to once again push the date back! But by the end of March, she was sharing that she was putting the finishing touches on the residence — including making decisions about her media room finishings!
Article continues below advertisement
And in April, Moore shared that the final touches were being put on the home, with her sharing that her bathroom and kitchen's quartz counters were being installed before her new move-in date.
That same week, Moore also sparked a little controversy when she teased in a post that her boyfriend, Matt Jordan, would possibly be moving into Moore Manor with her.
Article continues below advertisement
She eventually deleted the post from her Instagram page. But she later reignited the rumors that she and Jordan would be living together in the home when she shared a video of herself giving a tour of her massive closet while a man who sounded like Jordan laughed in the background!
But even Moore's social media updates — and announced plans for a live web tour of her home —  weren't enough to satisfy RHOA fans' need for information on the home. And several people decided to do their own research on the property, sharing their videos and photos of Moore Manor on Instagram and Twitter!
Some people tossed a little shade at Moore over the house, noting in their posts and the comments sections of the fan-posted videos that the home is indeed located in a "ditch" — just like Whitfield said. But overall, Moore received tons of love from her followers and RHOA viewers as she finally brought her Moore Manor construction drama to a close! What do you think about Kenya's Moore Manor mansion? Tweet us @OKMagazine or let us know in the comments section.